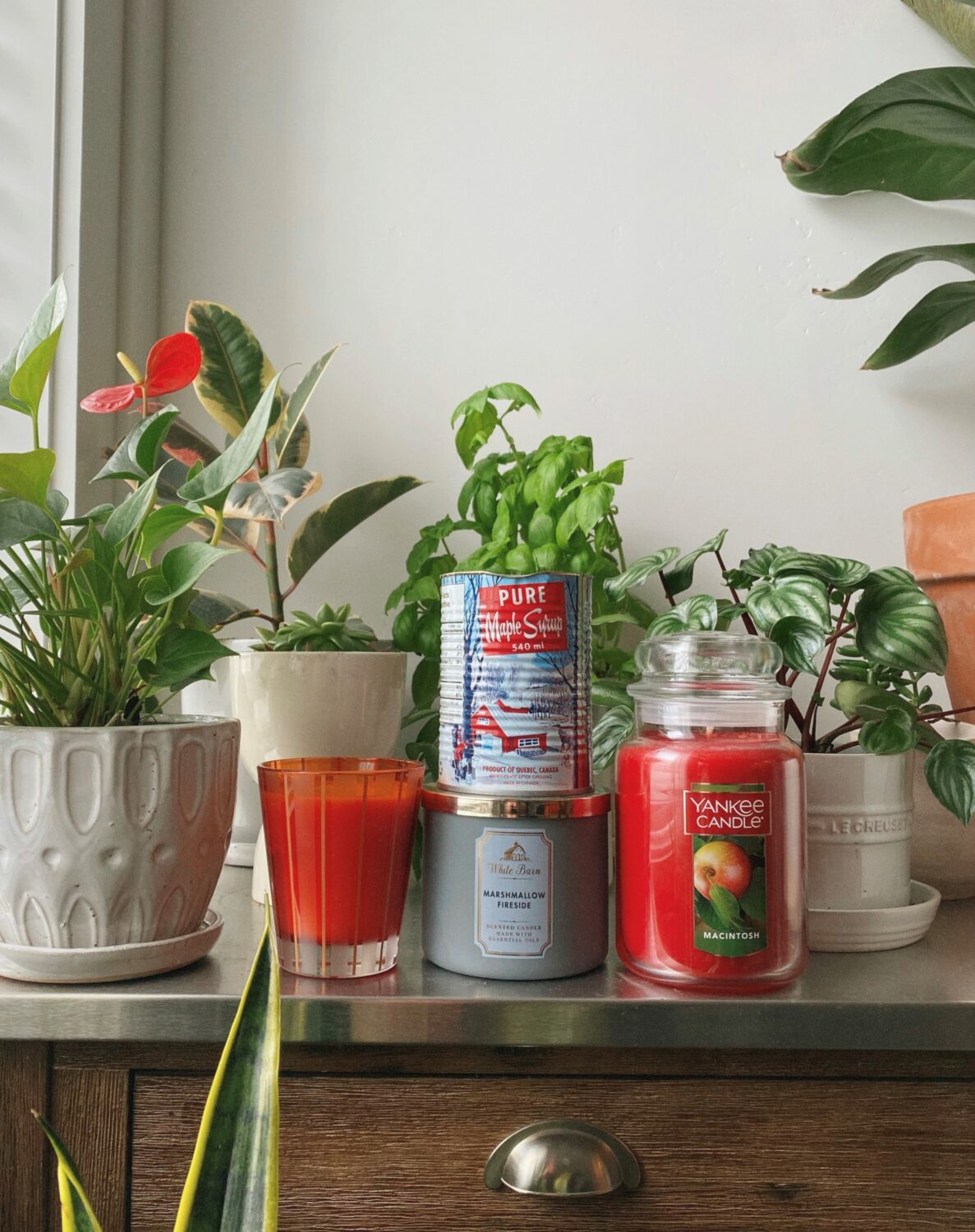 It's finally that time of year! Time for the days to start getting shorter, the hearty stew recipes to be googled, and the autumn candles to come out of their hiding places. This year, I've had to put my fall festivities on overdrive since we already had snow last week in Utah. Can you believe that?! It's not even Halloween yet!
The particular variety of fall candles I've brought to the table have a little something for everyone. Something smoky, something spicy, something fresh, and something sweet. You can burn these candles into the winter months, or even year round if you're into that.
The first two of my favorites are "classics" in my eyes – crowd pleasers if you will – and you likely have already heard of them. The other two are recent additions, and possibly a bit more divisive. I also have an honorable mention that may not scream "fall" to everyone, but it is a great transition into the winter season.
Without further ado, here is my fall candle lineup:
This is THE quintessential fall candle to me, it reminds me of smores around a bonfire, just enough sweet with just enough smoky scent. I'm not the biggest fan of cloyingly sweet smells, and all the candles on this list have the perfect balance of cozy gourmand and other notes that give you that perfect fall feeling.
Give me apple EVERYTHING during fall. This candle is so good and so fresh that it puts any tired apple cinnamon candle to shame. I could burn this candle year round, but it is especially good this time of year. I love that this candle comes in a huge variety of sizes, and you can also find it in a room spray, car freshener, or wax melt.
I'll admit, when I first got this one I was a little afraid it would be too much for me, since the main throw is pure sweet maple syrup. It does have the ability to fill a room, but if you don't shut yourself in a closet with it, you're safe from getting a headache. This candle is great for Sunday mornings with a cup of tea or coffee. It also has a wood wick that crackles as it burns, and that really brings the cozy vibe!
Pumpkin Chai by Nest Fragrances $14-$70
This candle is probably the most sophisticated and subtle of the bunch, and I suppose that makes sense as it's the most expensive per ounce. It has a good amount of spice, a small amount of sweetness, and the throw is good but not overwhelming. It's a good "special occasion" burn, and this candle has easily the cutest packaging in the group. Once burned, you get a cute orange jar that you could reuse or even sell on eBay! Weirdly, people love to buy empty "luxury" candle jars!
My mind sorts this guy into the Christmas category, but it really can be a fall candle without any issue. As mentioned earlier, I prefer to keep my apple and my cinnamon separate (unless we're talking pie) because while they're good together, I love them just the way they are when they're allowed to be themselves. Cinnamon doesn't have to just be a candle though, I love the cinnamon brooms and pinecones that come out this time of year too. It's a classic for a reason!
Candles for fall I haven't tried yet, but they're on my list: Slow Burn by Boy Smells, Sunday Morning by Brooklyn Candle
What are your favorite fall scents?