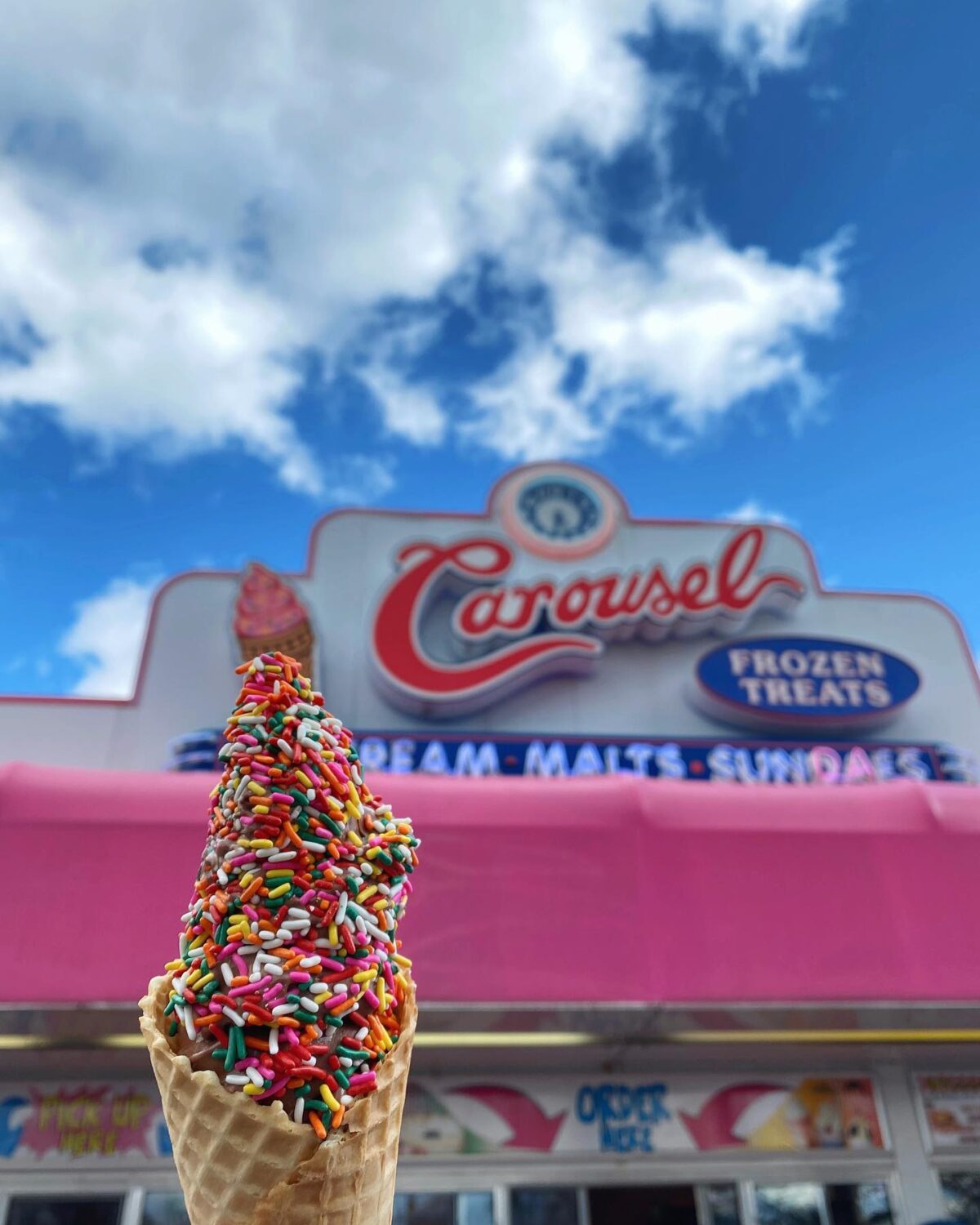 Long time no see! It's been one of those busy seasons, and so much has been going on! Spring was full of good changes at work, travel, rediscovering old hobbies, and lots of cooking! Here are some of my faves from March to May!
Beauty + Skincare Favorites
Eyelure Magnetic Lashes – I was in a wedding in May and I tried magnetic lashes for the first time, and they were awesome! Way easier than I expected to apply, and they stayed on all night. The best part – they're reusable!
Handcraft Loves
Murano Glass Barrette – I've been loving millefiori glass lately, and this barrette is the perfect way to add a little something funky without a ton of commitment!
Sage Green Matcha Bowl – Matcha lattes are one of my favorite drinks, but making it at home isn't the easiest since I don't have a whisk or a special bowl. Bonus points that it's so pretty!
Wellness Favorites
Girlfriend Collective Workout Dress – I got one of these on a whim and it is SO comfortable. Not only does it flatter the figure and keep everything supported, it has built in BIKE SHORTS! The perfect summer bopping around dress.
Fashion Finds
Target All in Motion Yoga Pants – These are technically a fitness purchase but I've been wearing them practically nonstop. It took me a while to find actual yoga pants, most stores are only selling leggings! Target had it covered.
Old Navy Cotton Dresses – With summer around the corner I'm looking for pieces I can transition into the hot months. Old Navy is really killing it with cute dresses this year! I might just have to get a few more!
Miscellaneous Obsessions
The Libby App – I've been SO into reading lately, it actually took me by surprise. I hadn't done a lot of reading since I graduated college, but I picked up a novel towards the end of March and since then I haven't been able to put the kindle down! (I read on my iPad, but it's the kindle app, so tomato tomahto) The real game changer with reading lately has been Libby. It's an app that lets you check out ebooks with your library card! You're also able to put them on hold and have them delivered right to your device when they're available. My library offers some great selections, so I've been really loving it!
A Court of Thorns and Roses – Speaking of my reading journey, ACOTAR was my gateway drug into becoming a bookworm. This series captivated me like nothing else has since Harry Potter. I've been loving the memes and the tiktoks, and have spent hours discussing theories with friends and strangers alike. If you're looking for something to read, I implore you to pick up these books! and after that, read Sarah J. Maas's other series, Crescent City!
Gardening – We planted some seeds in late winter and they're finally starting to pay off! We have 2 tomato plants and a pepper plant that all seem to be going strong. I can't wait to be one of those "please take some of these tomatoes off our hands" people!
Streaming Spotlight
Real Housewives of New Jersey – I've been watching RHONJ on and off for a while, I'm in the middle of season 5 and of course I'm obsessed. Until I'm completely caught up with every franchise I'll probably always have a RH show on this list.
Old Enough – This show is SO CUTE. It's a japanese show that they brought to US Netflix where toddlers go on errands for their parents, totally on their own! Unsurprisingly, adorable antics ensue. It really shows just how capable little kids are! Every episode makes me smile, definitely give it a watch if you haven't already.
Feasting On
Oh boy, the real question here should be what HAVEN'T we been feasting on lately? My cooking challenge is still going strong, some of the highlights being Scotch Eggs, Baklava, and Pecan Sticky Buns!
And of course, every single thing we ate on our trip to San Diego was a win!
What are you loving lately?