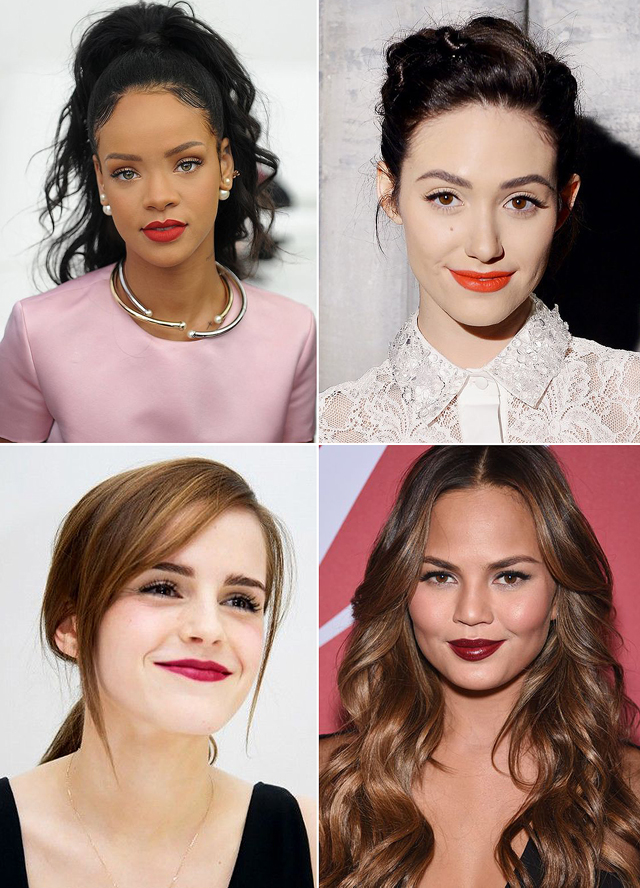 There's a lot of ways to wear a red lip – and it's all up to your mood! I'm more apt to wear spicy brown-reds, as I feel I pull those off the best, but each and every shade of red has a special place in my heart. No matter your age, lip shape, or complexion, there's a perfect red, and a series of sub-reds that you can totally rock.
Whether you lean towards classic reds, orange reds, berry shades, or vampy crimson, there's something for every lady with any type of budget. Below are some of my picks, and all of them are cruelty free!
The Classic Red:
This lip is timeless, powerful, and feminine. True blue-reds will help your teeth appear whiter. Great for all skin tones, though it is recommended for warmer skin tones to pick a brighter fire engine red, and cooler skin-tones to choose a deeper blood red. With any red lip, liner is an
absolute
 must.
The Orange Red:
Orange reds are great for summer, and they come in a huge variety of shades. They're perfect for those who want a little something different. Orange is definitely a statement lip, and is totally stunning with simple eye makeup! Sure, it can be argued that orange isn't even close to a "red," but many oranges fall into the red spectrum, especially when you get into the brighter reds and darker cinnamon browns. Those with warmer tones look great in tangerine, while cooler skin tones should opt for a spicier, burnt orange.
Berry hues are perfect for those red lip veterans and newbies alike. Berries can be a little more forgiving than those true-reds, and flatter both warm and cool skin tones easily. Probably the widest variety of shades, berries range from raspberry to plum. Not quite pink, not quite red, but always gorgeous. Warm tones stun in bright strawberry, and cool tones look dazzling in

black cherry

.
The Vampy Red:
Vampy reds are perfect for anyone that wants to feel like a total vixen. Deep reds and purples usually run cool, but can look flawless on any complexion. Dark lipstick is likely to make one's lips appear smaller, so over lining your lips a little may help. Avoid extremely dark shades if you're on the fair side, as they can make you appear a bit pallid. Most importantly, rock that bold lip like the badass you are.
What is your go-to red (or semi-red) lip?
♥
♥
♥
♥