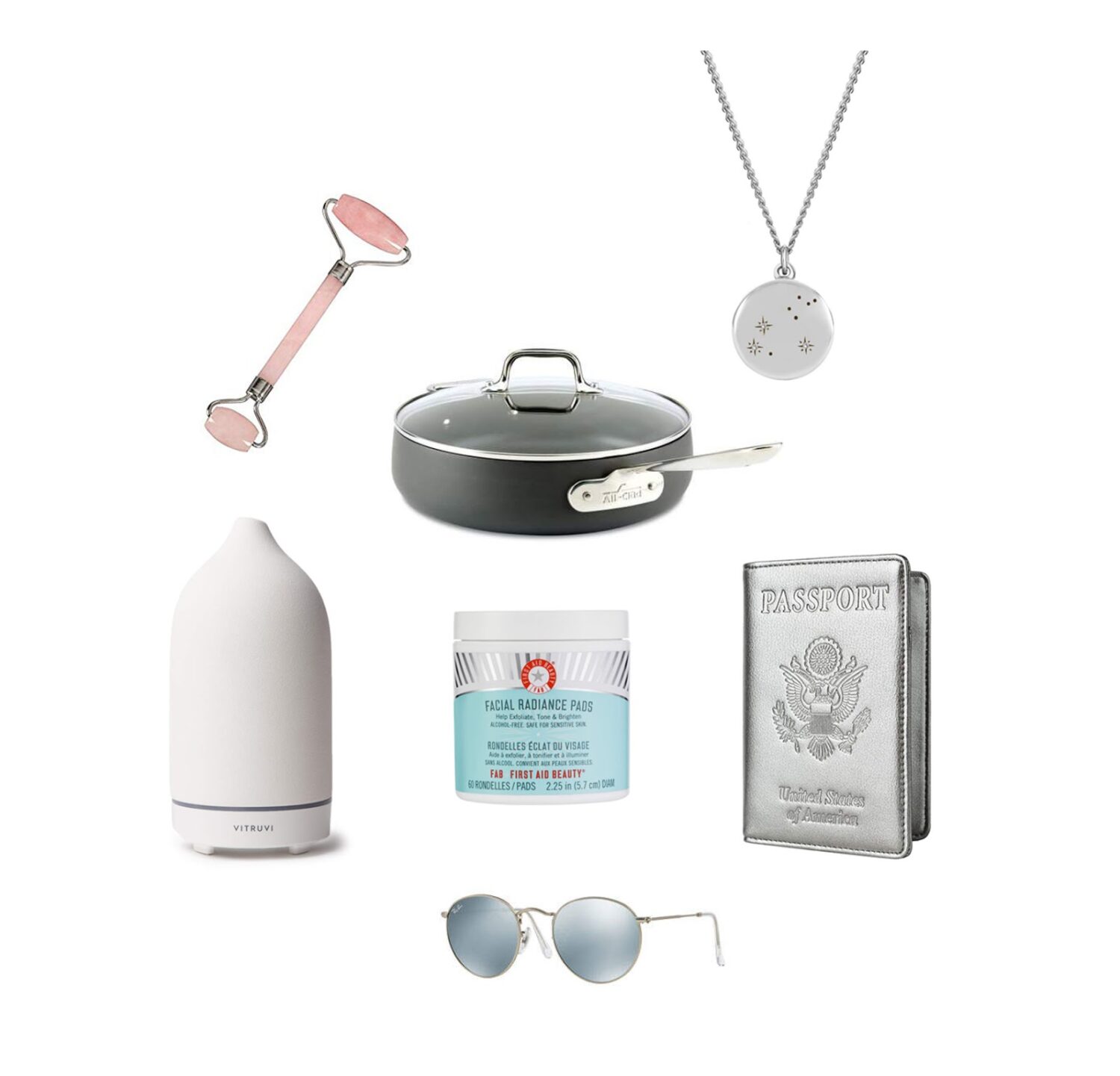 Hello again friends! You may have noticed I got a new blog design – though if you didn't – now's the time to look! I'd love to hear what you think!
It's now August, but the last week of July was my 24th birthday, and I definitely used the age old "Treat Yo Self" motto when it came to basically the entire month. I tried not to go overboard since I am traveling to Germany at the end of summer, but my birthday was definitely an excuse to splurge.
Here's what I bought!
Rose Quartz 'Jade' Roller – This thing feels so cooling on the skin! I thought that rose quartz was a pretty addition to my beauty routine, and I love that it came in silver rather than the oh-so-standard gold. Anybody else not a fan of gold? Silver only please!
Leo Constellation Pendant – I got this Leo constellation pendant from Mejuri, and it was a bit of a splurge at $78, but given that it is sterling silver with white sapphire stones, I figured it was worth the investment. I've already gotten so many compliments on it, and I figure it's a subtle nod to my astrological sign without screaming that I'm one of those astrology people (but let's be real, I AM one of those astrology people.)
All Clad Frying Pan – I found this gem during a trip to HomeGoods, and since I've been wanting to up my kitchen game, I was so hype that I found this baby at a heavily discounted price.
Vitruvi Essential Oil Diffuser – Another one of my discount finds – this bad boy usually runs around $120 and I ordered mine for less than half of that on Ebay. Sephora recently came out with a blush pink version, but I got the white stone diffuser. I've been putting it on before bed and I've been really loving trying out new essential oil blends.
First Aid Beauty Facial Radiance Pads – These have done wonders for my skin! They're gentle exfoliants, and have really been improving my skin texture so far.
Silver Passport Case – I had to renew my passport this past year since I'm visiting Germany next month, and of course that's the perfect reason to accessorize!
Ray-Ban Round Sunglasses – I've been wanting a pair of Ray-Bans for yeeears now, and I knew I had to grab these puppies when I saw them on Poshmark! I've yet to debut them on the 'gram but you can be sure I'll be rocking these on the beach in the coming months.
♥
What are you shopping for lately?
♥