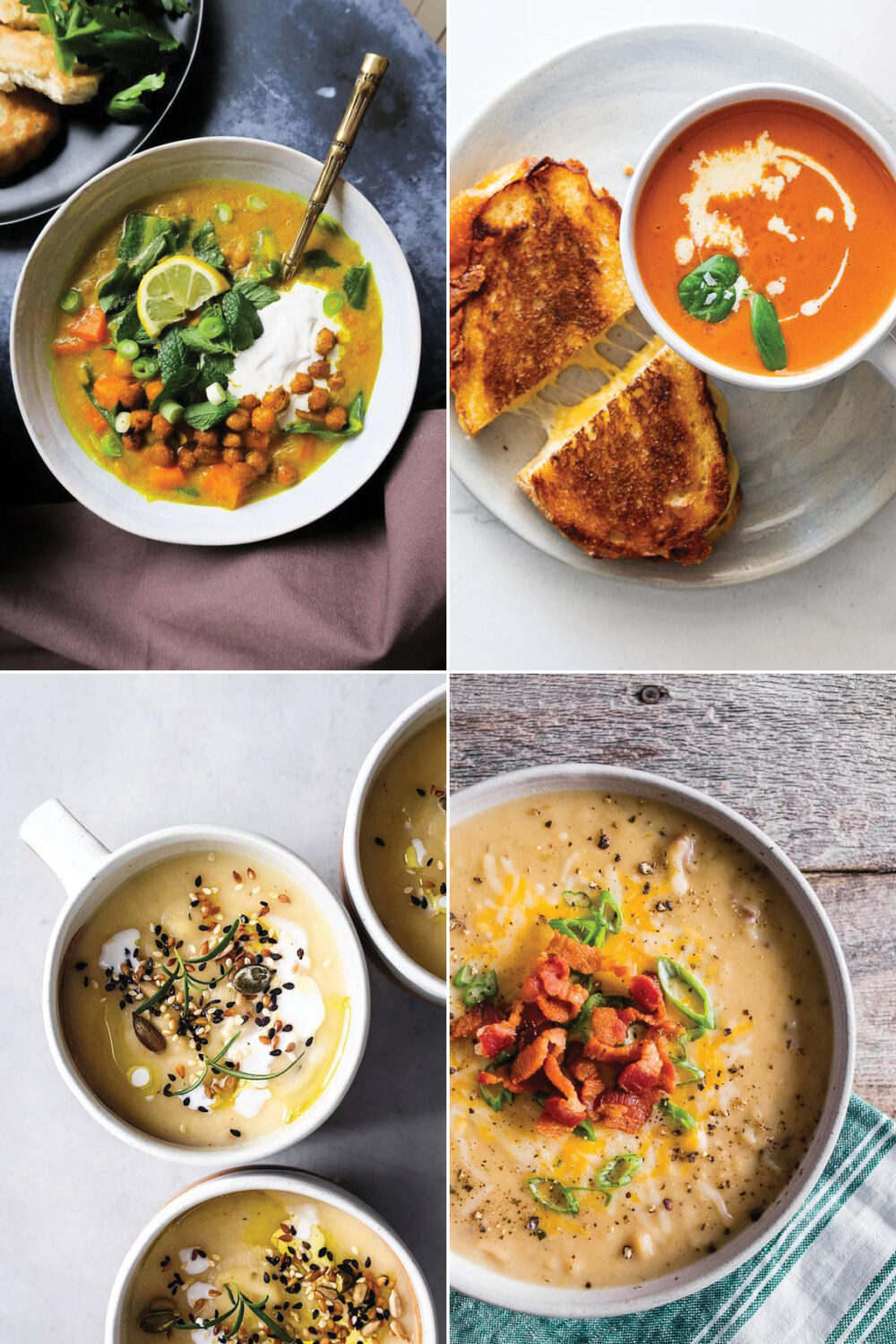 It's soup time, baby! We're already headed towards Thanksgiving at an alarming pace, and if you live in an area with seasons, it might actually finally be getting cold where you live! Here in Utah it's been in the 40s and 50s for the past few weeks, and I'm leaning into hearty stews like it's my job (can that BE my job? I'll take it!) This post is a combo of soups and stews I have tried and loved and ones that are high on my list to enjoy during the upcoming chilly months. Have a favorite hearty dish? I'd love if you would share in the comments!
Spiced Chickpea Stew With Coconut and Turmeric by Alison Roman
Loaded Baked Potato Soup by Nutmeg Nanny
Roasted Garlic and Parsnip Soup by Cupful of Kale
Easy Tomato Soup with Grilled Cheese by Simply Delicious
What are you planning to cook up this season?