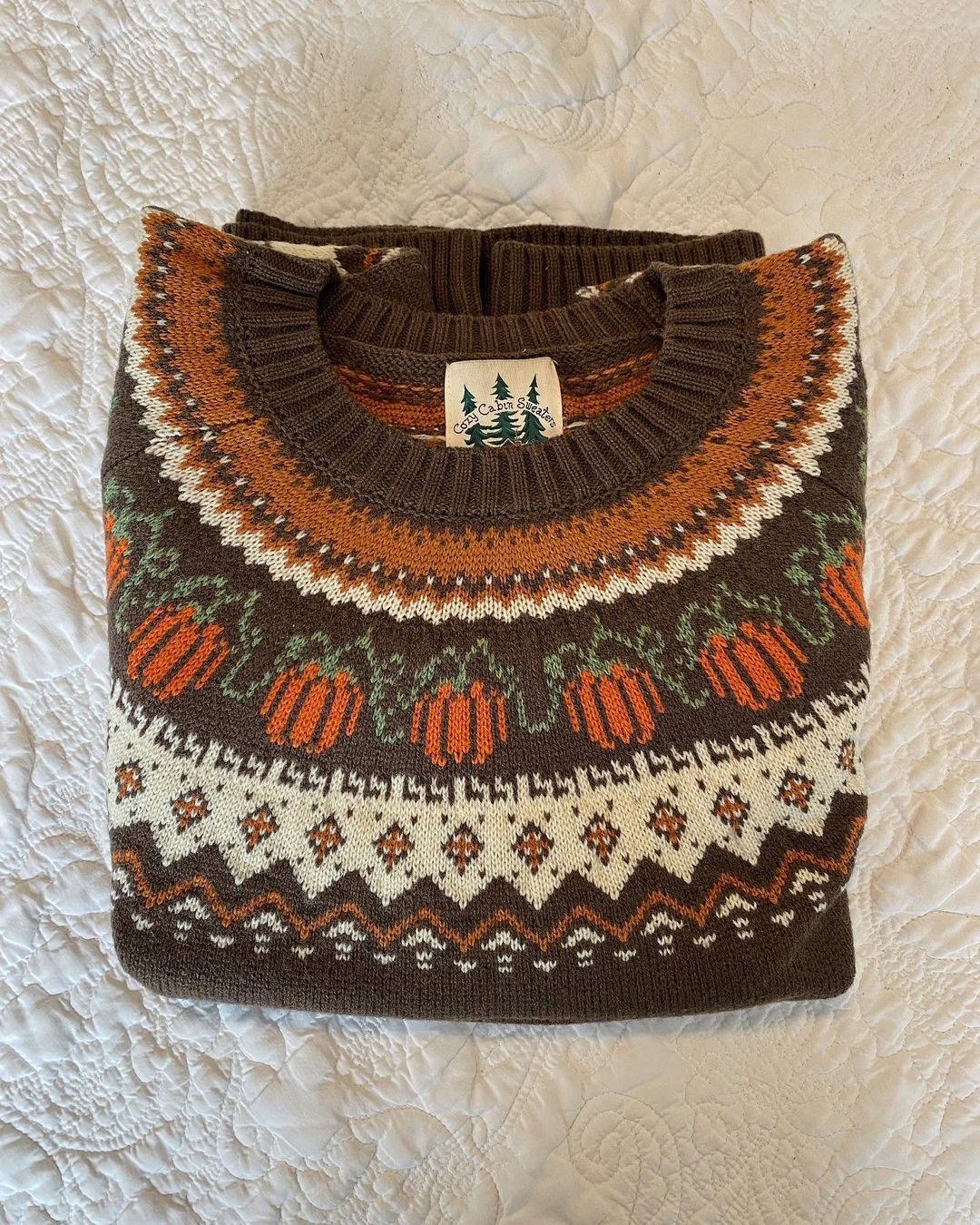 Happy Halloween! I know I always say it, but the end of the month really snuck up on me in October. I was able to travel home to stay with family for a bit, did a ton of new projects for work, went leaf peeping in a canyon full of aspens, ate a few pumpkin things and ended the month making a big pot of gumbo to share with friends. I'm ready to keep welcoming in cozy things for the rest of the winter months. Next up: Friendsgiving!
Beauty + Skincare Favorites
This month I kept it pretty simple, didn't make any beauty purchases, and relied on old favorites. Some of the products in heavy rotation were:
Milk Makeup Kush Mascara – one of the best mascaras I've used!
Glossier Lipstick in Jam – so good for that lip stain look!
L'Occitane Hand Cream in Shea Rose – nothing smells better!
all classics that I highly recommend!
Handcraft Loves
Baby Jim's Snack Bar Print – Baby Jim's is a fixture in my home town of Culpeper, VA. It's been there at least as long as I've been alive and probably for years if not decades before then. I've only ever been once since they close at 3pm (maybe to keep the high school riff raff out, I was once one of them!) but if I ever bring people to Culpeper for a visit or someone asks me where to go, I'll tell them to head there. I love that someone on Etsy captured a photo of their iconic sign, and I think since I moved away I've gotta buy this print to hang in my house here in Utah to remind me of home.
Wellness Favorites
Matchabar Ceremonial Grade Matcha – I've been wanting to make my own matcha lattes since the dawn of time basically, but I found the barrier to entry kind of high. It seemed like there were so many varieties of powders, so many accessories you need, and if done wrong, matcha can be too grassy or overpowering. I found that matchabar's is high quality, subtle enough, and isn't too clumpy or fussy. Now just to invest in a nice bamboo matcha whisk!
Shopping Secondhand – This month I tried to focus on reducing the amount of items I brought into my life that were brand new. I found a few great things on Poshmark and Mercari, and it felt really good to know that each purchase was one less item that would end up in a landfill or purchased new from a big box store. So far I've found that secondhand shopping (especially online) is worth it, but that's not to say I haven't recieved a few duds (a VERY stinky purse that got returned to seller to name one!) The duds aren't enough to discourage me because the time, money, and resources saved are something really meaningful. If you have the opportunity, aim for a few more of your purchases to be used items! I've really loved my experience shopping secondhand.
Fashion Finds
KJP Cozy Pumpkin Sweater – this is one of my secondhand treasures of the month, and maybe one of the best of all time! I found this gorgeous knit pumpkin sweater for nearly half price on Poshmark and I have been thrilled ever since. The quality is great, the wool isn't too itchy, the fit is flattering, and it is just so darn cute.
Boden Work From Home Wardrobe – I tried Boden for the first time this month, and their clothes have really impressed me! I wanted to get my hands on a few "elevated" basics that would update my work from home wardrobe, and this company toes the line really well between business and casual. I got some pull-on pants that are just as comfy but look so much more put together than sweats, a classic white button down, and a striped breton top. It's nice to have a few things to polish up my closet after over a year in pajamas.
Sabah Slip on Shoes – another one of my awesome secondhand finds – these shoes retail for close to $200 and I got them for such a good deal! I've started to break them in and they feel like they'll be really comfy! The reviews are great, and from everything I've heard they should last me for years and years!
Miscellaneous Obsessions
Starting NaNoWriMo – Next month I'm going to attempt National Novel Writing Month. I have tried many years before, finished it once, and this year I'm giving myself a challenge and a break in one by reducing the word count from 50k down to 30k. That's 1,000 words a day – I think I can manage! Are you doing NaNoWriMo? I'd love to be buddies on their site! My username is jssbckly 🙂
Fall Coziness – I've really been pumped this year about decorating for fall, getting my tea drawer stocked, finding the perfect flannel jammies (it's actually cold where I live now!) and just really bringing that autumnal cottagecore fantasy to life. If you follow on instagram you may have seen the saga of the LL Bean flannel nightgown that I kinda love, but most that viewed the story voted that it was just a bit too sisterwife-y. I may still have to get it because what else will I wear if I ever need to churn butter?!
Nespresso Milk Frother – Another secondhand find! I'd been wanting a milk frother for a few years and the Nespresso caught my eye, but it was a full $99 and I wasn't willing to pay that for latte foam. I finally snagged one for $30 and have been enjoying my tea lattes ever since!
Streaming Spotlight
Real Housewives of Salt Lake City & The Beverly Hills Reunions – If you have been keeping up with the housewives world you know that the latest seasons of Salt Lake and Beverly Hills are giving us SO much drama. The criminal activity! The gaslighting! The scandal! It's wild. I love the housewives and I'm always down for a chat, if you are too, send me an instagram DM and we can discuss!
You, Season 3 – I haven't finished this new season yet, but You is one of my guilty pleasure shows. It's pretty corny, sometimes cliche but occasionally really smart and funny. I get why people love it!
Feasting On
Gumbo – I made gumbo from scratch for the first time this month and it really turned out well! I referenced a recipe that my mom had printed out from Food Network a few years ago and put my own spin on it, leaving out a few things and adding others. Highly recommend making gumbo if you haven't before, it's a fairly involved process but well worth it!
Short Rib Ragu – Ragu with slow roasted pork is another dish I tried for the first time this month and really enjoyed making. For this one I used my dutch oven and braised the ribs in the oven. The sauce turned out so delicious, but incredibly rich. We saved some in the freezer and I think we will be cutting it with jarred sauce next time!
What are you loving lately?