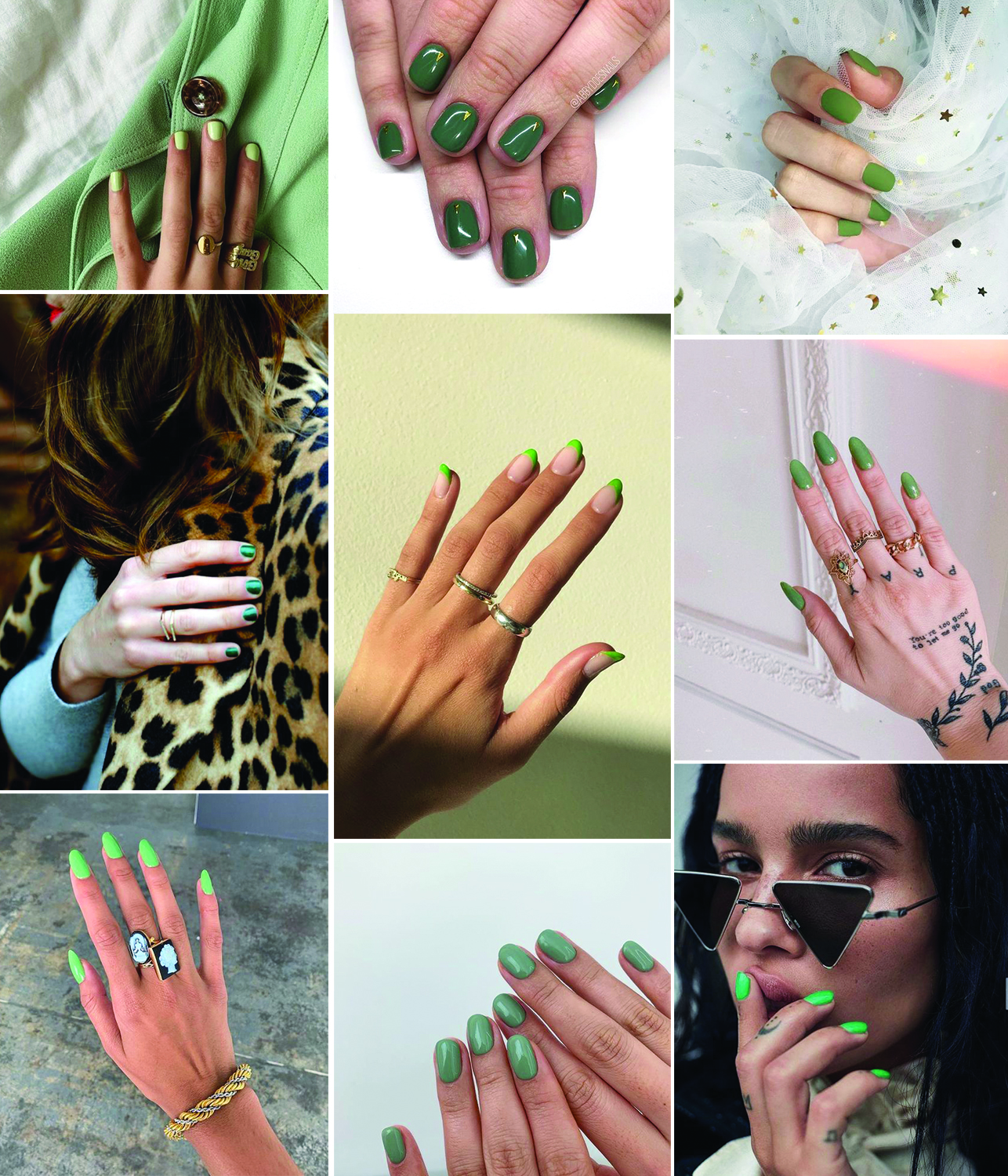 The green manicure first came on my radar when I saw Zoë Kravitz on an episode of "Hot Ones" back in February. I've always been transfixed by Zoë, but her manicure inspired me to paint my nails a color I'd never considered before – bright electric green.
It was really hard to find a polish that fulfiled my dreams, but when I went to the nail salon to cash in on my monthly-ish pedicure, I found the perfect "Zoë Kravitz green" – consider me influenced.
I've also been tossing around the idea of a pistachio color, and emerald struck my fancy too. Sometimes I get into a rut with my nail colors, and assume that I have to stick to my orangey reds and nudey pinks, but nails are a great place to branch out and have fun.
Would you paint your nails green?
What's your go to polish hue?