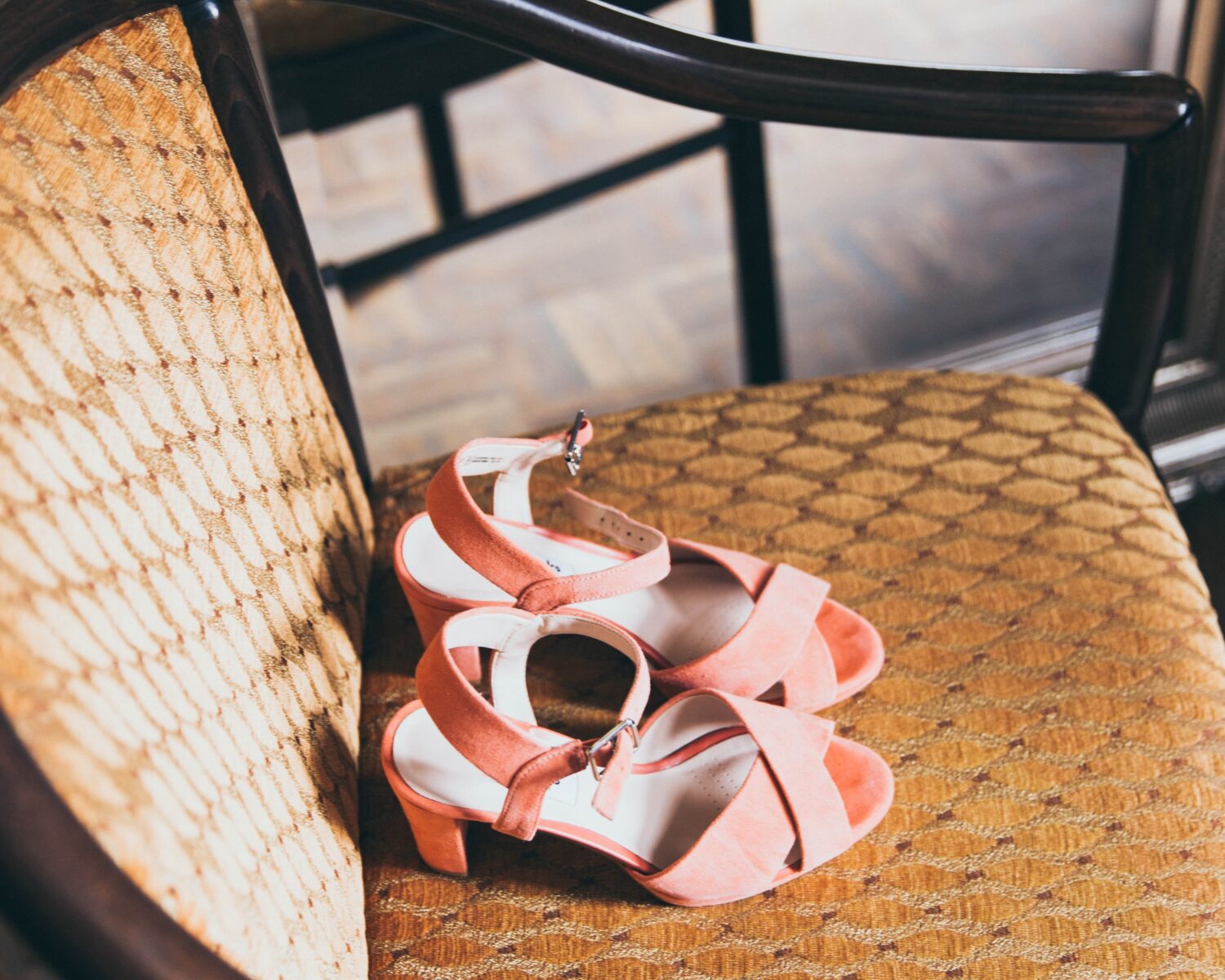 I'll admit it, I'm kind of a princess when it comes to my feet. Back before the Great Quarantine, I went out to the nail salon for a pedicure once a month. Maybe one day I'll tell my grandchildren about the Before Times when we could all roam freely within our own towns without armed chaperones and oxygen filled helmets – and get pedicures.
That being said, I was always a bit hesitant to try those foot masks – babyfoot and the like, because I couldn't imagine a time where I'd have around 2 weeks to just let all my foot skin fall off my body. Well, I got a pair of these masks for Christmas from my good pal Liz, and unsurprisingly this March I found the time.
Now I'm not going to show you pictures of my gnarly post-mask feet, because I won't subject the general public to that and I don't want any pervs hanging around on my blog, but if curiosity does get the best of you or you're thinking of trying one of these masks for yourself, you can reach out for photos via Twitter or Instagram DMs – but be warned, they are not for the faint of heart. I feel this is time I should apologize to all the people who DID see my feet, virtually or otherwise during this time. Although, in a sick "Dr. Pimple Popper" kinda way, it is pretty satisfying.
If you're thinking of trying a foot peel yourself, here's what to expect:
Day 1
I'll call Day 1 the day after the foot mask application. For most people, I would imagine there is not any progress. If anything, there will be some tightness or dryness. The mask says you can soak your feet in warm water to speed up the progress, but I wanted to keep it natch on Day 1 and just see what happened.
Day 2
Things started to get weird. I would describe this as "lizard skin." Dry and tight, but not flaky. I could see a pattern begin to form on the top of my foot, and it was a little itchy, but not too bad.
Day 3
Still no flaking, but more uncomfortable feet overall, almost like I had been walking in sand and my feet were VERY dry. My roommate also did the mask and hers had begun to flake at this point, but mine held on. We attributed this to my near-constant lotioning of my feet (a habit I gave up when I started the peel) and the fact that she had gone for evening runs 2/3 nights since masking. I decided this was the night to soak my feet.
Day 4
We finally got somewhere and DAMN did we get somewhere. The entire top of my foot looked like I'd covered it in Elmer's glue and allowed it to dry like an elementary school kid. The portion of my foot that is tattooed shed a layer of skin, but thankfully no tattoo came with it (I didn't think it would, but I had made a few jokes about tattoo removal.) I began wearing socks everywhere, including in my Birkenstocks to the grocery store, and took my first foot photo to gross out my best friend. I soaked my feet again in the shower that evening.
Day 5
This was the day I started to get concerned. How much of my foot was I gonna have left? Would I go down a shoe size? This shit was GNARLY, and I will admit, fun to look at – don't judge. The bottoms of my feet started peeling in a big way – and even though I get pedis on the regular, it was still shocking the amount of junk that was coming off. More soaking in the PM.
Day 6
The sixth day things started to slow down a bit. The sides of my feet started peeling, in an almost identical shape on both sides of both feet – I thought that was intriguing. I soaked again, and felt like I needed a good rub with a pumice stone.
Day 7
We slowed down to a near stop. I did a gentle exfoliate in the shower, and though my feet were mostly new and smooth, there were a few rough and uneven patches – which I expected.
Day 8
Today. I no longer feel like I need to wear socks around the house, and my feet look normal again. I plan to give them a good once-over with some grit tonight and resume my lotion routine.
Overall I'm super impressed with how this peel turned out. I'm not sure if I'll ever get the same level of intensity from the mask again, since this was my first time my feet have ever been peeled in this way. I've already sent a set to my parents and want to get a few other people I know to try them out, because however gross it is pretty entertaining. I don't think this peel will replace a pedicure, but it is a fun thing to try and really does work. This is the peel I used, I'm sure they all work about the same.
Would you try this mask?
Let me know in the comments!