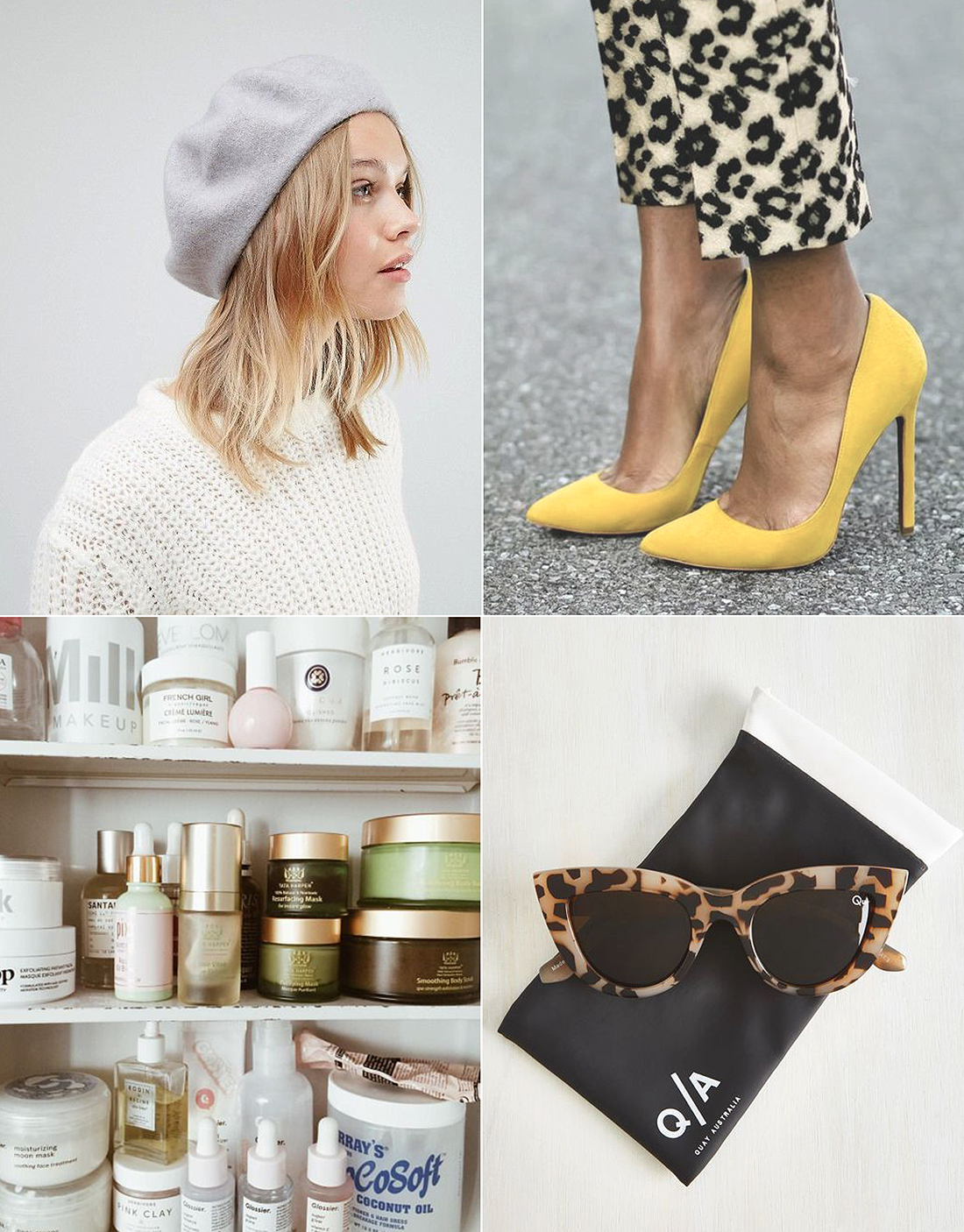 I know it's still February, but believe it or not, spring is upon us! Just a few weeks until we move our clocks forward, the cherry blossoms start bloomin', and we can start wearing light jackets and thin scarves again! Among those things, here are four things I'm looking forward to wearing this spring!


Parisian-Inspired Accessories
It's no secret that Parisian style is the perfect combination of classically beautiful and effortless, and the accessories are no different. For spring I'm loving a neutral beret, simple pearl stud earrings, a glossy tinted lip, and a coat with a beautiful silhouette.
Pops of Yellow
Mustard yellow is one of my absolute favorite colors, and even though most people would associate it with autumn, I'm really excited to incorporate the sunny hue into my spring wardrobe.
Skincare as Foundation
One truly GREAT thing about spring is that we get to kiss that dry skin of winter goodbye, FINALLY! If you're like me, the "no makeup" makeup look really intrigues you, and to be honest, I've never really been a fan of beating my face to the gods. I enjoy a dramatic lip and a bit of mascara, but in my day to day life, I don't see the need for a full coverage foundation and a pound of concealer (Bumble dates, however, are the exception to this rule! Besides, I do enjoy going full glam for special occasions) To keep it short and sweet, I'm really excited to dive headfirst into new skincare this spring. Trying out a luxe mask or a really juicy moisturizer is definitely on my list, and like they say, good skin comes from within!
Statement Sunglasses
Probably my favorite accessories of all time is a good pair of sunglasses. I've rocked red ones, cat eyes, reflective pink ones, and always have at least one pair of tortoise shell ones at hand. Sunglasses are something that is really unique to the person, since many people find the shape and size of their sunnies to be really important to them. No matter what type of frames you usually gravitate towards, spring is the perfect time to mix it up!
What are you looking forward to this coming season?