I have long had an affinity for the Duchess of Sussex. She's the perfect mix of Hollywood glam and California cool, is endlessly kind, and just plain gorgeous. Her style is impeccable, and I found myself matching up with her – intentionally or otherwise, in a lot of ways.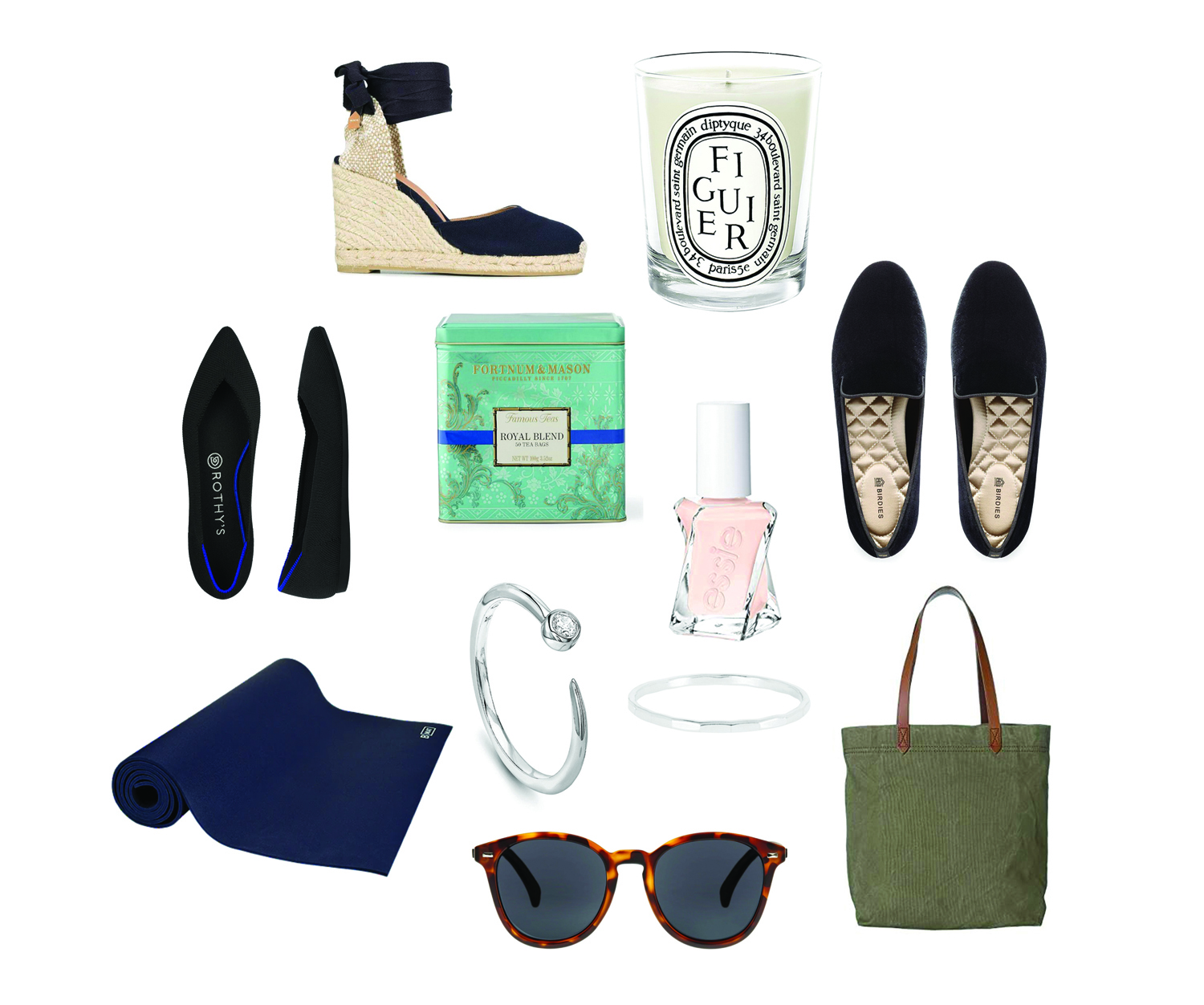 Here are the style items I've "ripped off" from our gal Meg, some of them completely by accident – and all of them $100 (with one exception) or less.
Castañer Carina Espadrille Wedges
I loved these wedges from the moment I saw them way back in 2017 during my "french girl" kick (a kick I've never really left) and I made an audible squeak when I saw them on sale for $40 last year. These espadrilles are also some of Meghan's favorites, and she's worn them many times over the past few years.
Diptyque Figuier Candle
My fascination with Diptyque began with the rise of Instagram, and our girl MM posted this exact one back when her IG was still active, but the candles always felt prohibitively expensive at $65 (quite literally burning money, aren't we?) but when I unwrapped a Diptyque Fig Tree candle last year as a Christmas gift, I was pumped. It smells like a forest, and does come in a mini version.
Rothy's The Point in Black
This is one of my first intentional Meghan ripoffs. I needed a new black flat, was thinking about trying out a pair of Rothy's and then when I saw her don them on her trip to Australia, I knew they had to be mine. They are ~technically~ over the $100 mark, BUT with referral programs or secondhand shopping, you can easily find them at a more affordable price. Plus, they're sustainable!
Fortnum and Mason Royal Blend Tea
From that same Australia trip, Meghan gifted a family some homemade banana bread and some strong black tea. Those being two of my favorite things, I knew I had to pounce on this tea blend especially since I had just bought myself a real teapot!
Essie Satin Slippers Polish
This is rumored to be the polish she wore on her wedding day – so c'mon, this was a no brainer!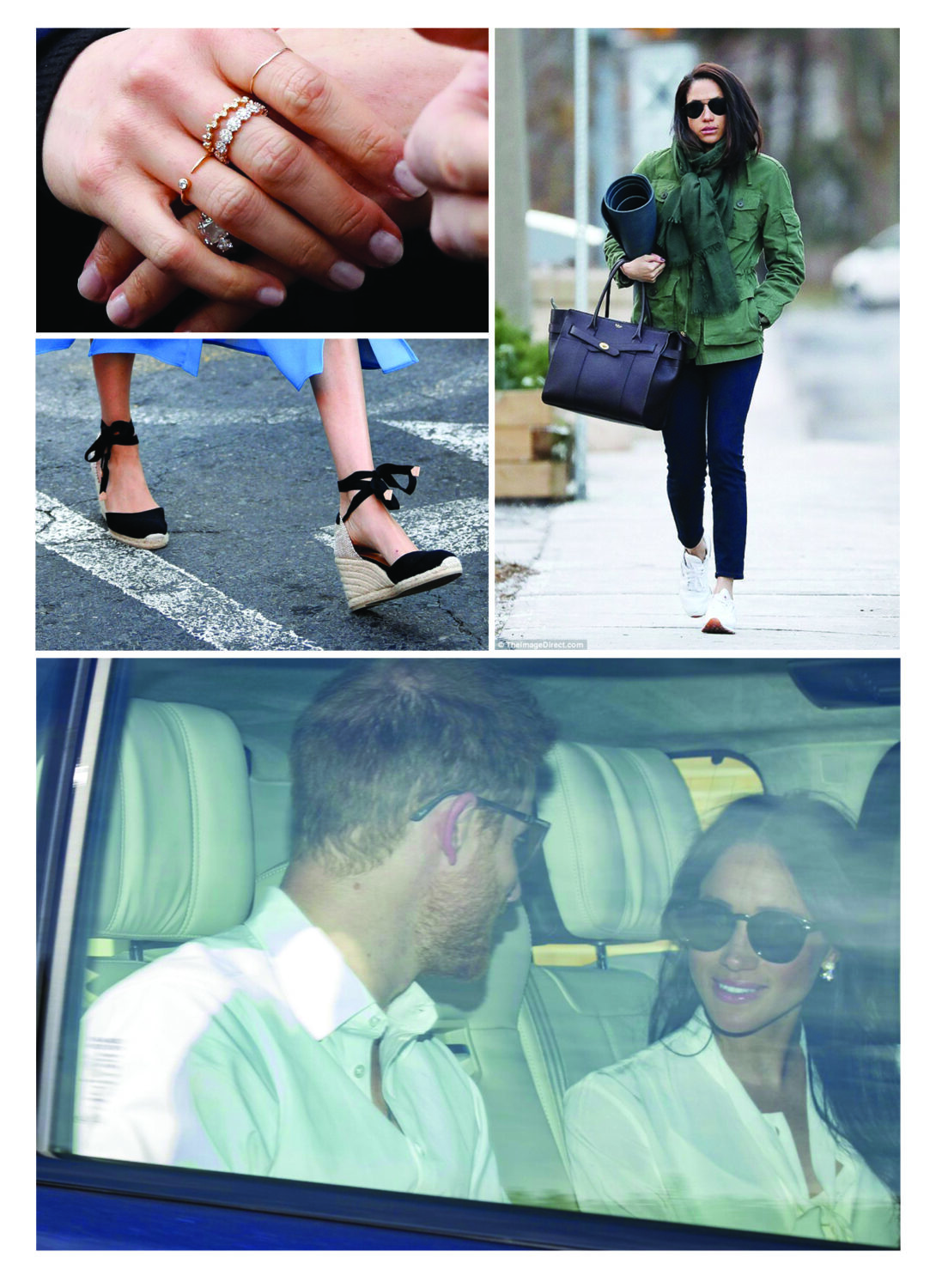 Birdies Velvet Flats
When you have one black flat, why not get another? I purchased these on a whim because I got a referral code from a friend and because the "they're basically slippers" tactic totally worked on me. They're incredibly comfy, but definitely not a rainy day shoe. I am a bit precious with them, but I really enjoy wearing them.
B Mat Yoga Mat
Since Meg has impeccable taste, pretty much any time I'm in the market for something, I hit the Duchess fashion blogs first. This has translated to pretty much all facets of life, so when my old yoga mat wore out, I knew where to look for one. I got a B Mat from Amazon and I totally love it. It's super thick and spongey and I can see why Meghan's carried it around so much.
Missoma Interstellar Ring
This ring is one of my absolute favorite MM ripoffs, and I love that it comes in both silver and gold (silver is my metal) – and is totally affordable for fine jewelry!
Catbird Hammered / Threadbare Ring
This is another love of mine that just so happened to be a fave of Meg's too. I'd learned about the Catbird threadbare rings early in my blogger days, and even visited Catbird on one of my recent trips to NYC (absolutely cannot wait to get back there!) Once again, I chose silver for this guy, so it's not technically identical (I think a tiny bit thicker), but Catbird jewelry is some of the best.
Madewell Canvas Bag in Military Green
I was so pumped when my mom got me this bag for Christmas. I had a mini traveler bag from Madewell and I absolutely loved it, this canvas version is no different. A solid everyday bag, and I totally recommend!
Le Specs Bandwagon Sunglasses
My most recent purchase was a pair of Le Specs, a brand that MM has worn many times. I like these because they remind me of Ray Ban Wayfarers, but the price point is a little lower and they flatter my face shape a bit more. I got these in tortoise to suit my skin tone better, but our girl was spotted a few times wearing the black frames.
Have you ripped off any style items from Meghan Markle?
What is your favorite MM outfit?
Let me know in the comments below!