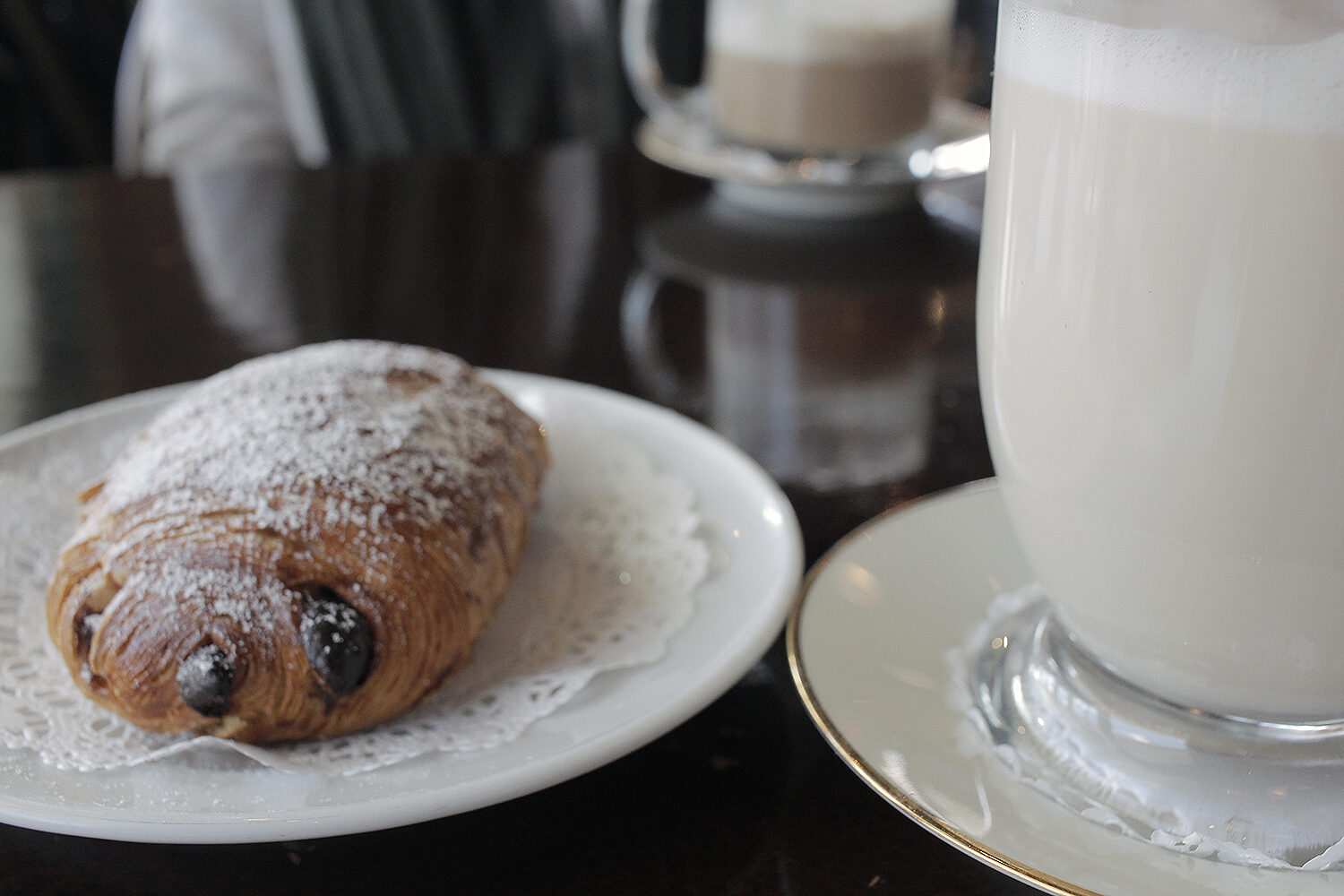 This past weekend I decided to spend some time in Loudon County, VA to celebrate a friend's birthday. First we started out with brunch in Purcellville, at a little cafe called Petite LouLou Creperie. I grabbed a London Fog latte (my first ever!) and Liz got a latte with whipped cream and caramel. We split a chocolate croissant which they had warmed and topped with powdered sugar. If there's one thing I'll always splurge my calories on, it's a good croissant.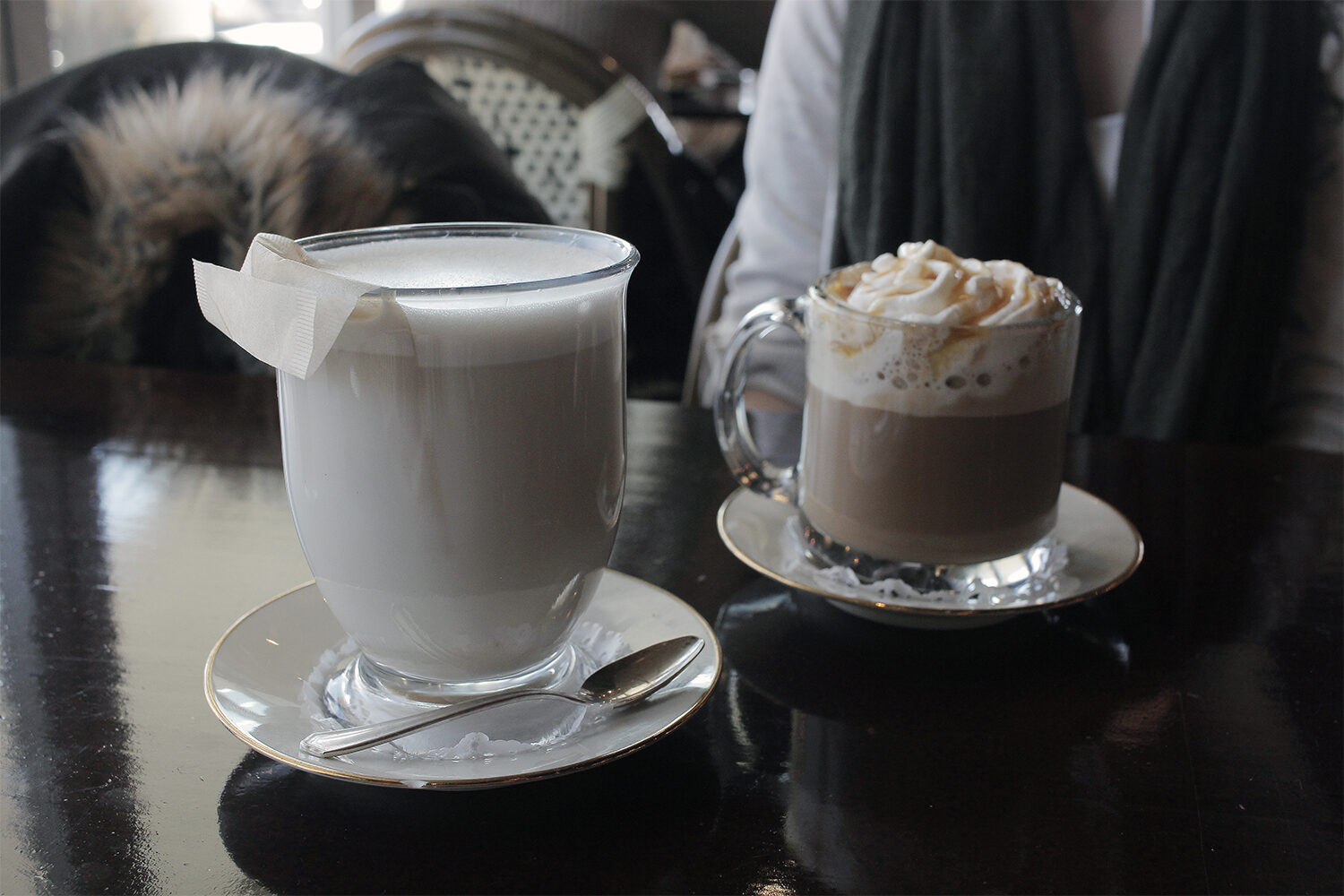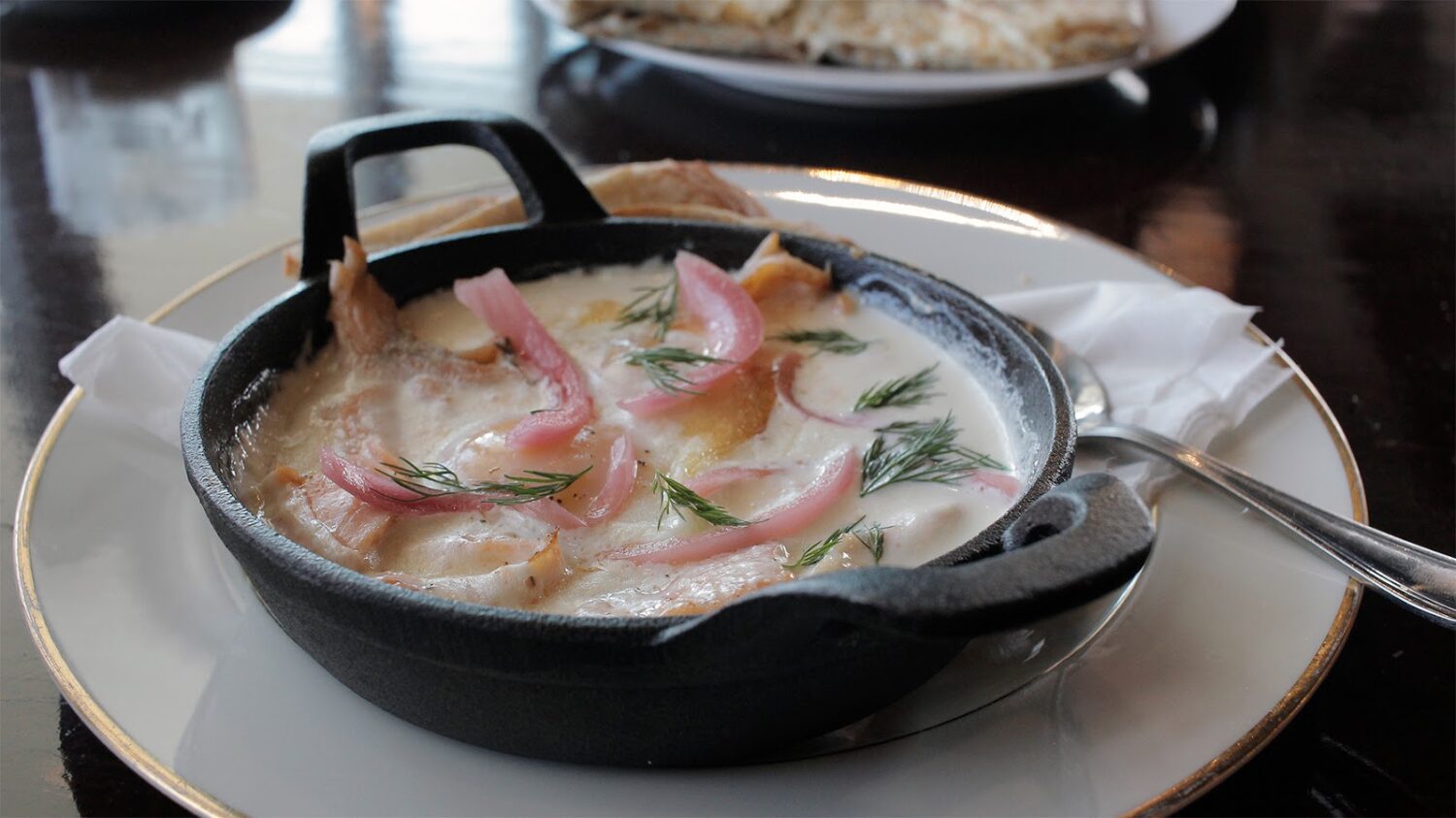 For brunch itself I grabbed a dish called Eggs Au Saumon, a little cast iron skillet with eggs cooked over medium, salmon, pickled onions, and a few little slices of crusty bread. It was delicious! Liz tried the crepes with prosciutto, goat cheese, and fig jam. They were also very decadent. I'd love to learn how to make crepes myself!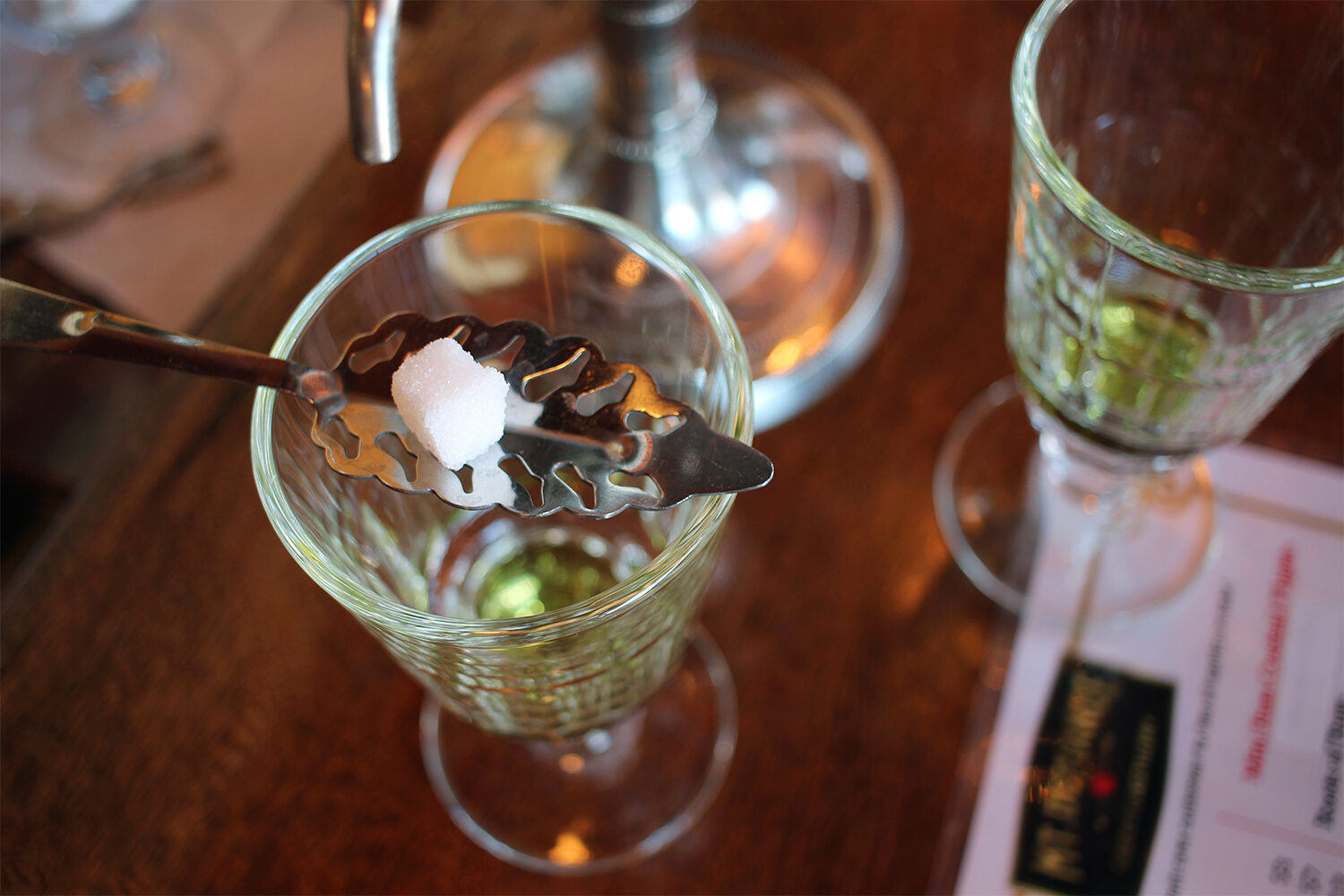 After brunch, we headed to Mt. Defiance Distillery and Cidery in Middleburg, VA. We began our tasting with a cassis liqueur, which is a cordial made from blackcurrants. One of the bartenders suggested pairing the cassis with champagne – which may just have to be my next cocktail recipe! After that, we decided we would try absinthe! Neither Liz or I had ever tried absinthe before, so we were excited to get our hands on it.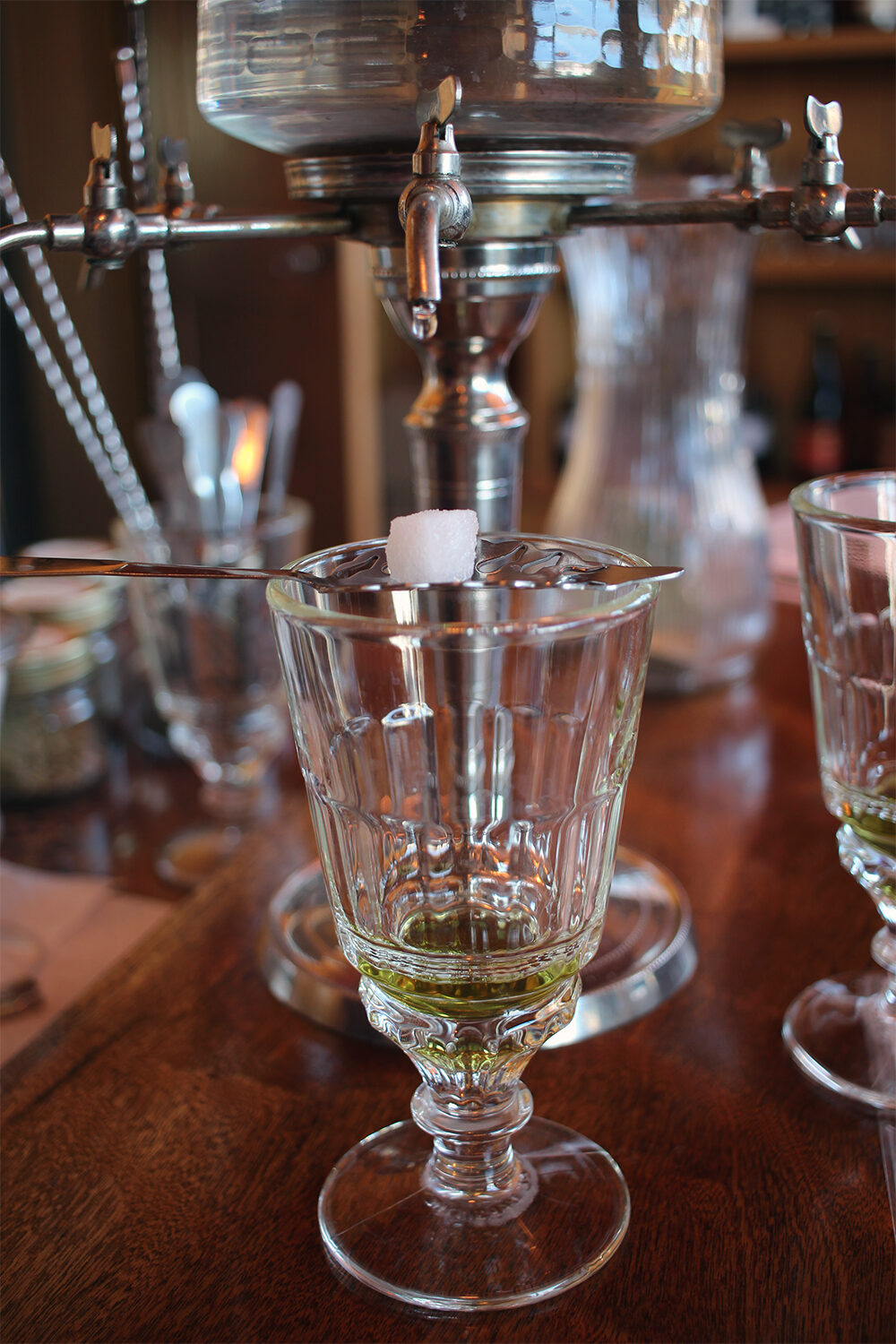 The preparation of the drink was the coolest part. A sugar cube is placed on a slotted spoon and arranged under a slow-drip water fountain until the desired dilution or sweetness is accomplished. Liz and I agreed that we thought our glassed of absinthe tasted like black licorice jellybeans. An acquired taste, but we both thought it was better than we expected! It also gave us a little bit of tingle on the tongue, which was interesting. Though I don't think I'll be trading my regular gin and tonics for absinthe, I really enjoyed the process of watching the drink being prepared, and I would definitely visit again to taste more of their other spirits!
♥
Where have you traveled lately?
♥