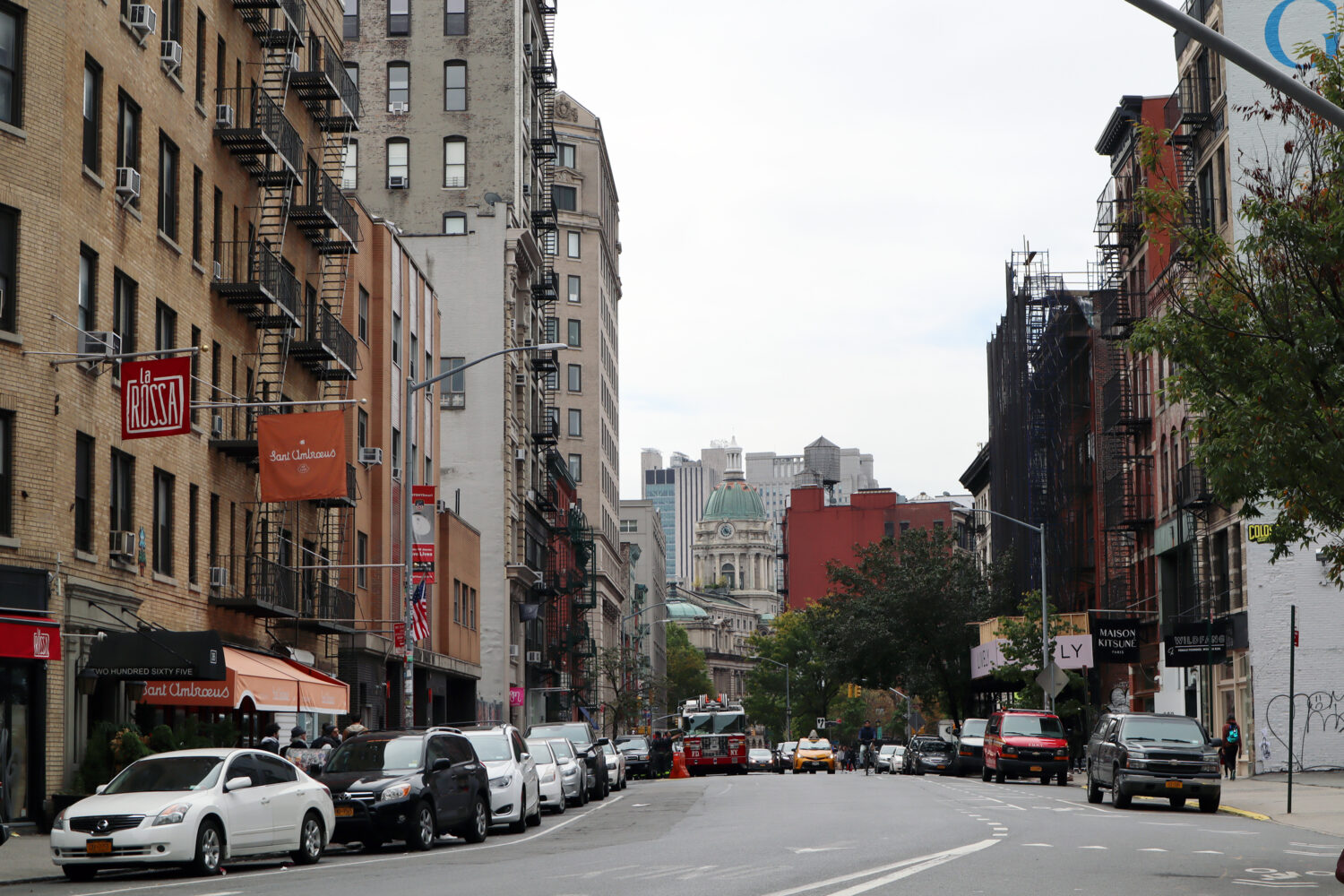 I was lucky enough to go to New York City twice in 2019, once in April and another in October. Both trips were amazing different ways – the first was real quality friend time, I didn't take a ton of photos, and I got to really soak in the city and enjoy "footloose and fancy free" days without too much structure. We ate delicious pasta and saw Zoë Kravitz walking down Bleecker street (she influences my life other ways, as you will see later in this post.) This last visit, the itinerary was a little tighter, but on the schedule was classic New York fun and some serious relaxation. My best friend Emily and I took to the city on a Friday, and stayed until Sunday night to make the most of our weekend.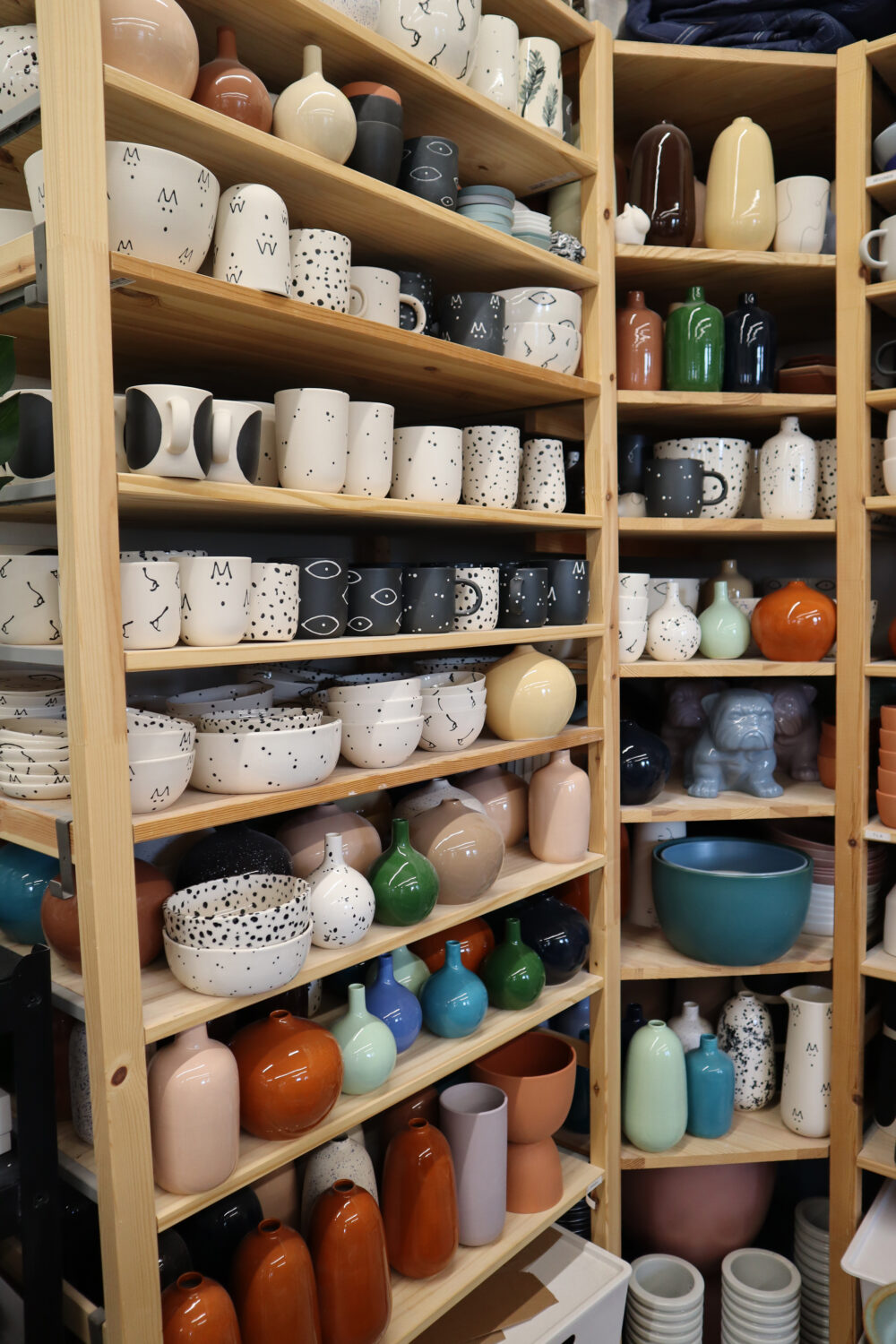 One of Emily's top New York bucket list items was visiting Franca – a pottery studio in Brooklyn. Emily is an aspiring potter, and it was such a cool moment to see her eyes light up as she entered a real live production studio. The ladies at Franca were SO friendly and welcoming, and we both ended up taking home some really beautiful pieces. It seems like a New York shopping haul post is in order, doesn't it!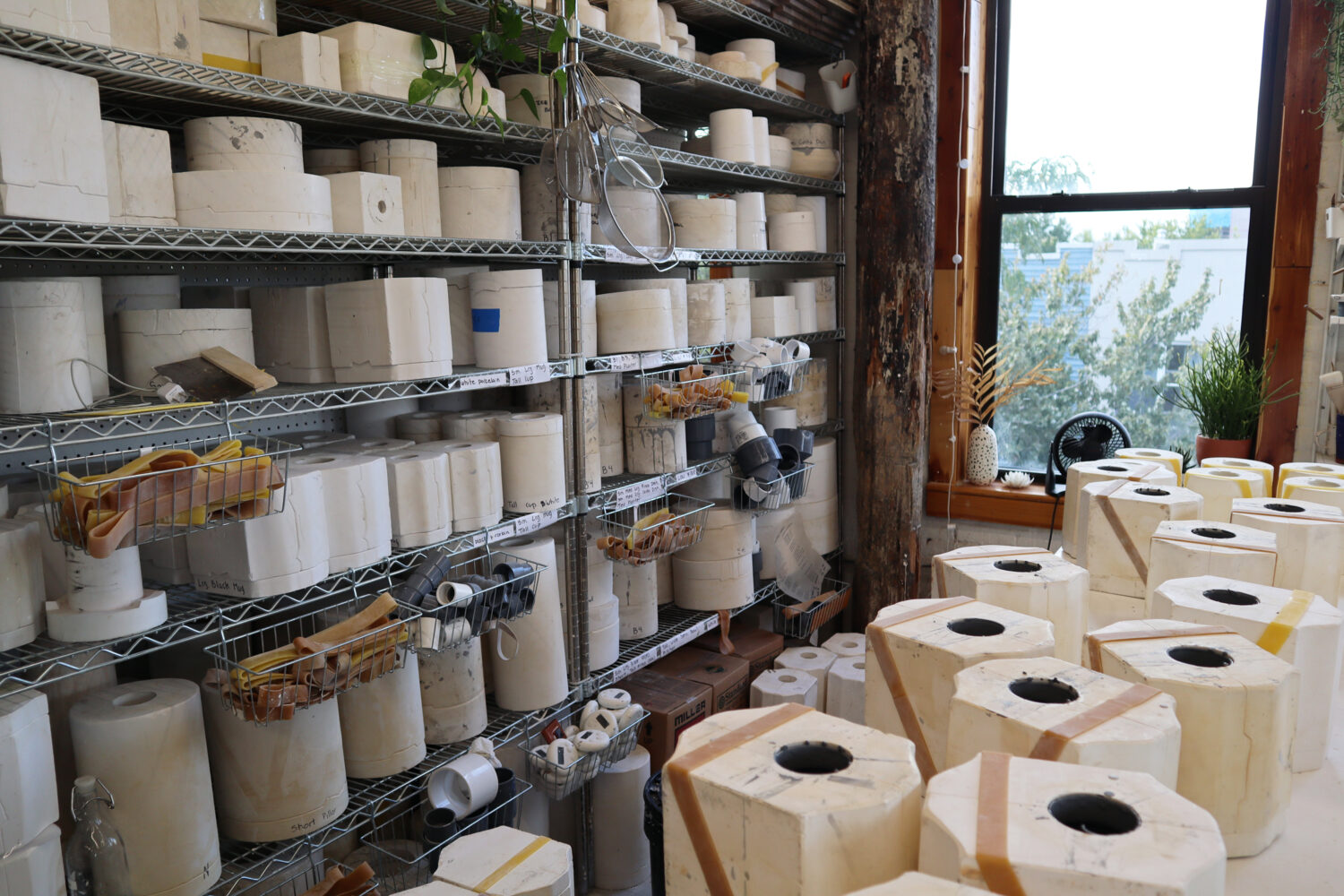 Franca's pottery is made with a method called slipcasting, which is quite different than what most people imagine when they think of pottery. I've taken a pottery wheel class and found it really fun and way harder than I thought it would be, and I haven't even begun to wrap my head around all the technique involved in slipcasting. The results, however, are stunning – smooth, and it seems to be a handy way of producing large quantities of product that all match perfectly (or as perfect as things can get while still being handmade)
Our first night in the city we lined up tickets to see Waitress – my favorite movie of all time turned Broadway musical. I'd seen the show once in D.C. when it came to town, but this was my first time seeing it in the Big Apple, and Emily and I both teared up during the performance. Jordin Sparks was to play the main character – Jenna, but she was out for our particular show. Her alternate did an amazing job, and really gave it her all. After I saw her perform, I wasn't upset that I'd missed the celebrity appearance one bit, though I'm sure she also played a great Jenna.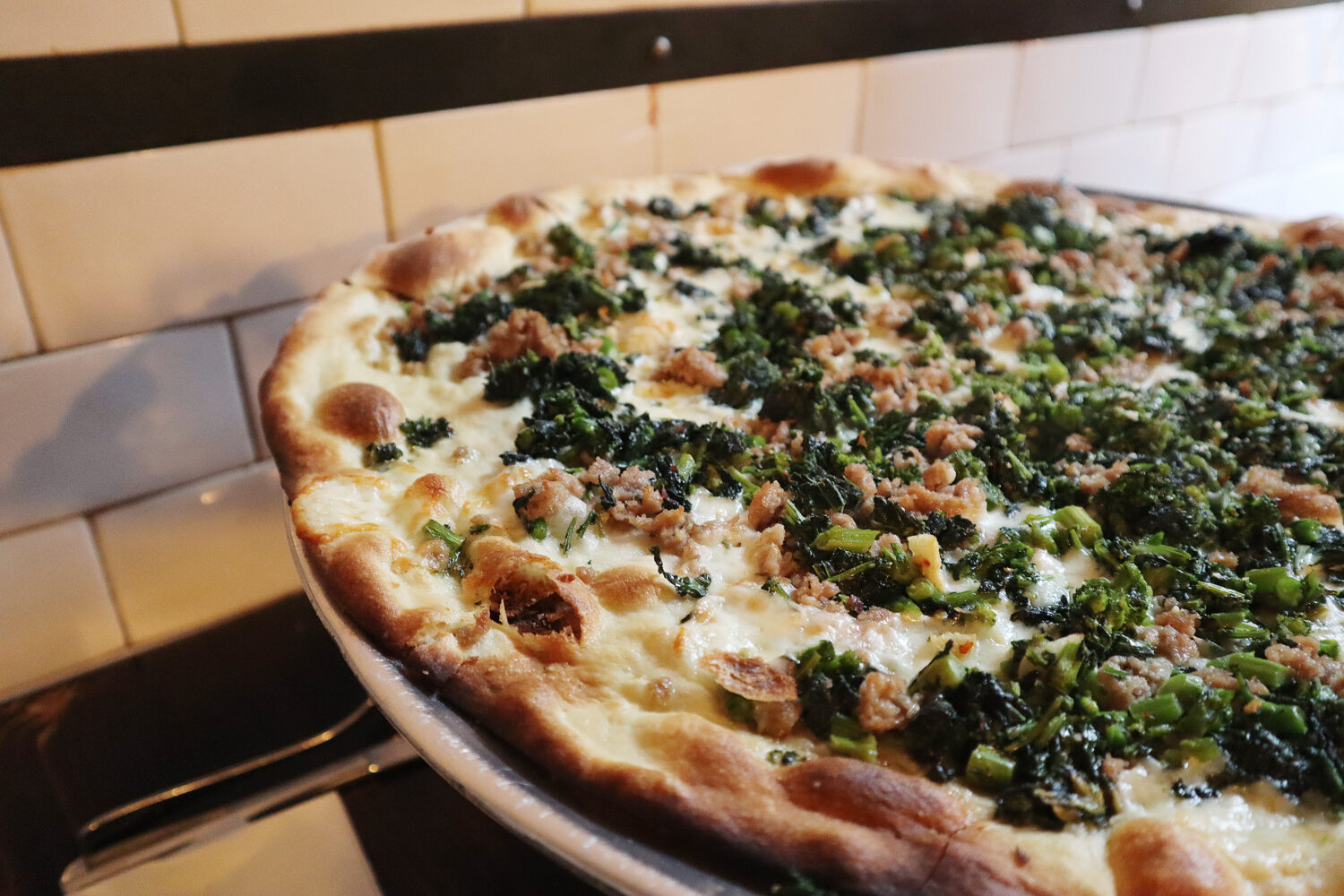 Our second day in the city was one of the best days I've had in a long time. We started by grabbing pizza from Rubirosa in SoHo. Since I'm a nerd, I'd researched this place extensively – and found out that it was featured on Meghan Markle's old blog – The Tig. Her post mentioned trying the Sausage and Broccoli Rabe pizza with vodka sauce, so that's what we got. The pie was massive, and broccoli rabe is surprisingly bitter (I'd actually never had it) and has a brussel sprouty kind of taste. The vodka sauce brought some sweetness, and it made a great lunch. We were joined by my gal Caelan of Daily Sass fame – a lady I met on tumblr in the early 2010s! She brought some Aloha to our NYC trip, and it was so nice to see her!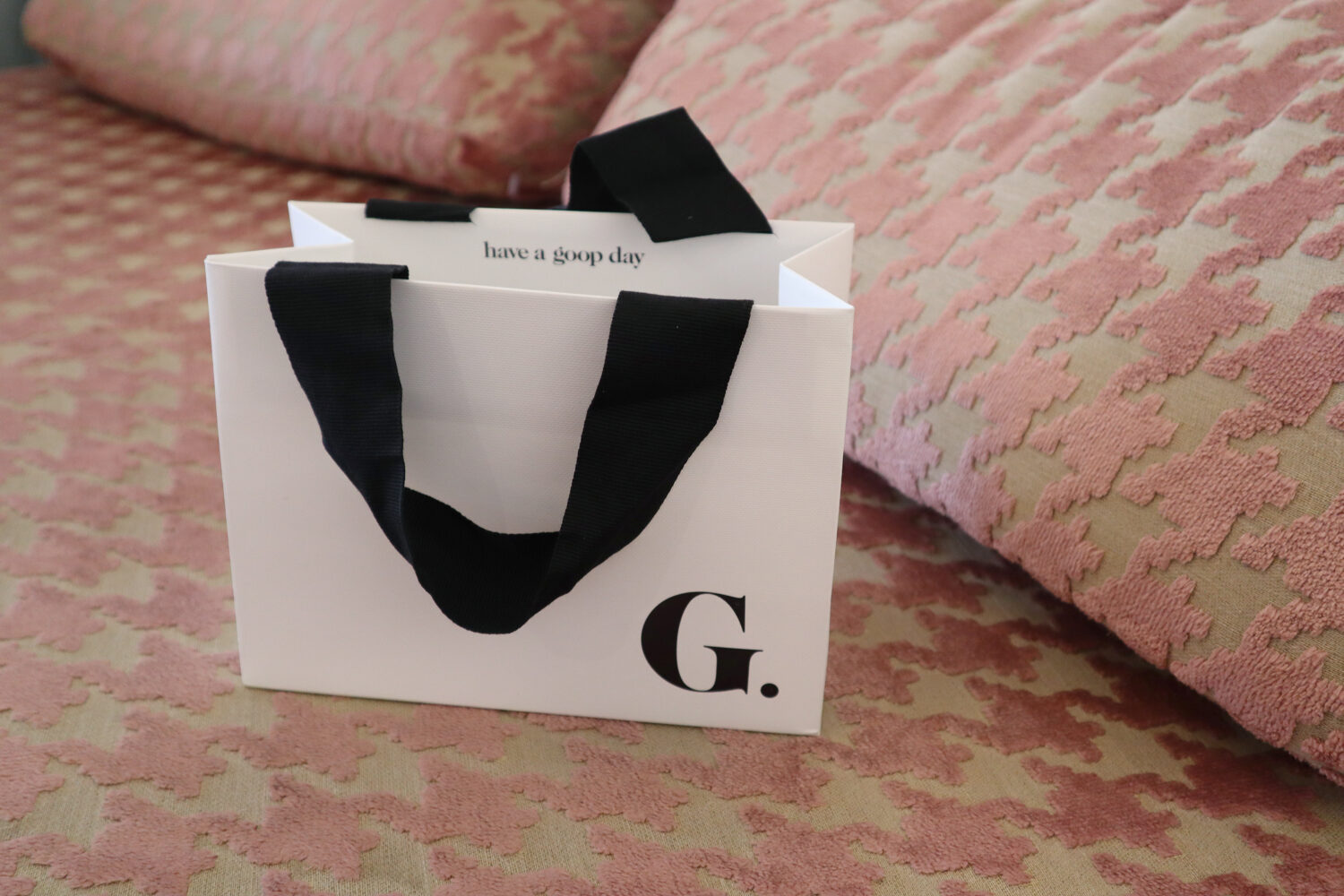 Another guilty pleasure find, I simply could not go on without visiting the Goop store. Inside, we met modelesque employees in chic navy jumpsuits – who were suprisingly SO nice?! I shopped around. considered pledging my allegiance to one nation under Gwenyth Paltrow, and daydreamed about spending $350 on a gold wine bottle opener. I ended up trading that idea for a Tata Harper blush instead, and vowed to go back someday to buy some overpriced vitamins.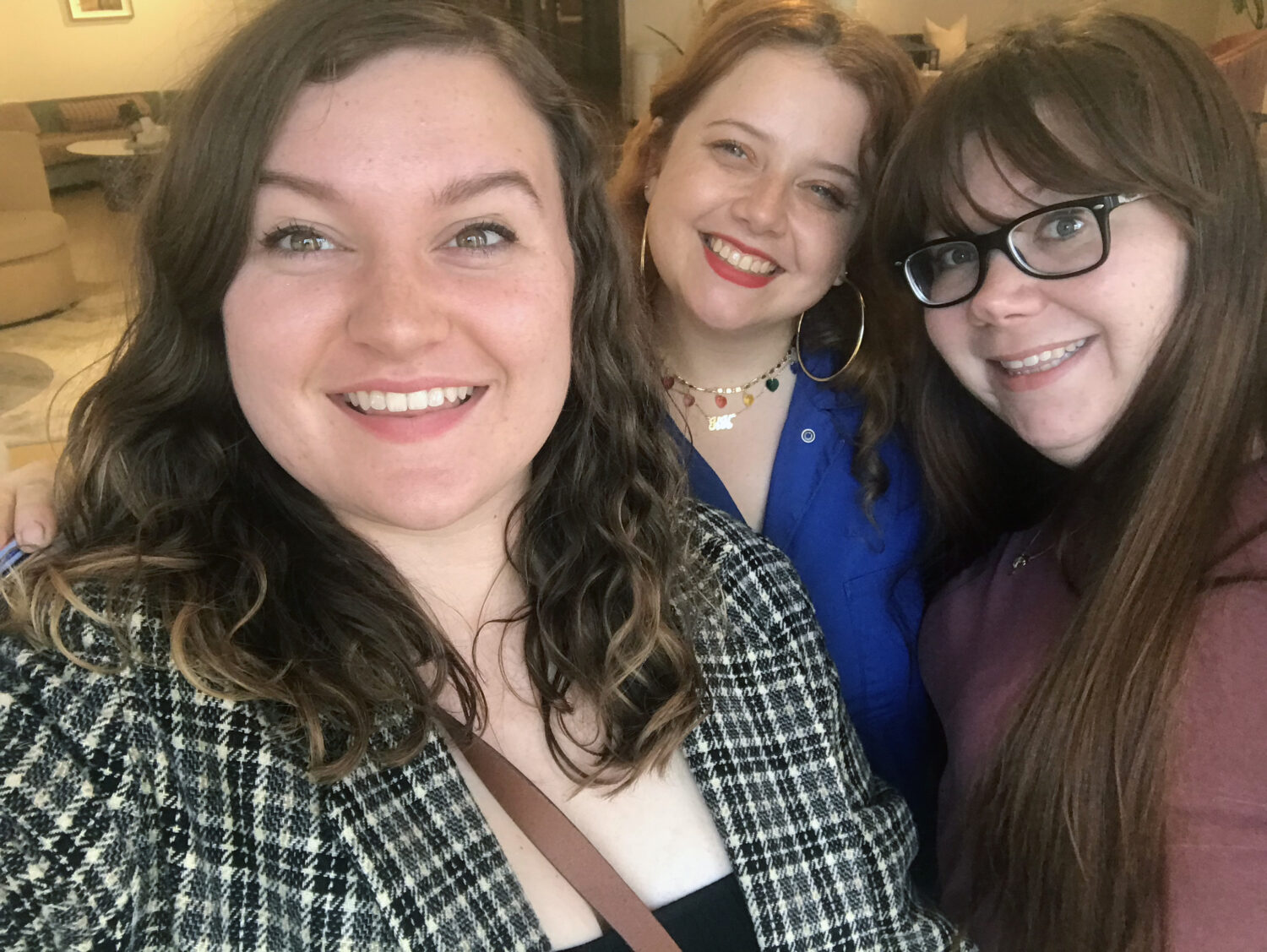 It was a pretty hot day and we had done quite a bit of walking, so we headed inside to hang out at The Wing for a few minutes before running off to our next appointment – making our own custom lipsticks at the Bite Lip Lab.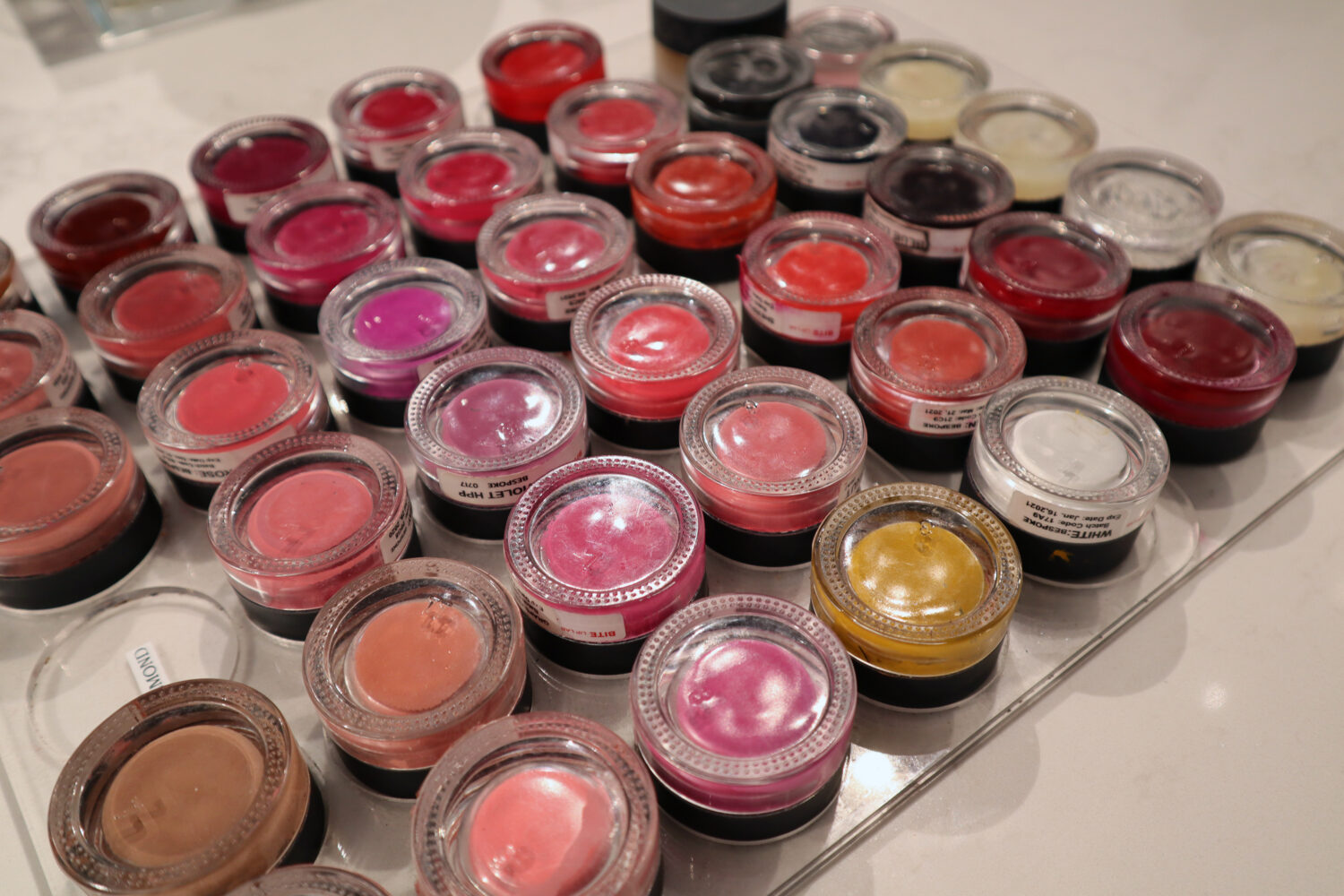 Our experience at the Bite Lip Lab was one of the highlights of my trip. With all the tones and shades and lipsticks at my disposal, it seemed as if the possibilities were truly endless. My dream was to find the perfect nude, but I couldn't help leaning a bit red. The lovely Jen matched "my lips but redder" (#2 on the sheet below) in a heartbeat, and we named it "Cupid's Bow" by Caelan's suggestion. Emily made a fun plum/raspberry shade that she named "Remberry" after her sweet puppy, Remy!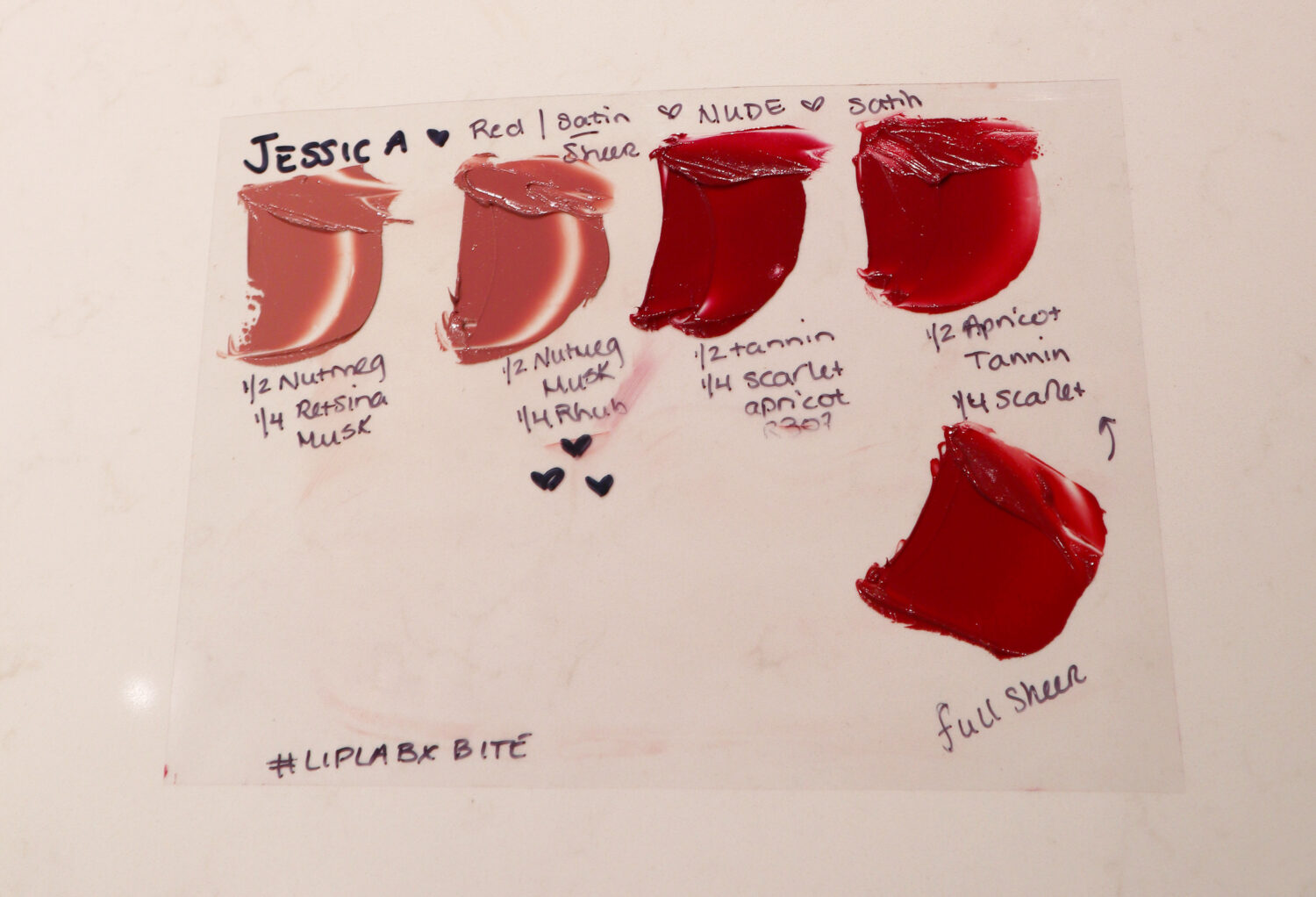 I seriously love every single shade Jen mixed for me. The first one was an identical match to my lip color, which was freaky! Then she said it needed to "pack more of a punch" so she whipped up a variation of #1, and we ended up with #2 (the color I eventually chose to make into my full sized lipstick.) Swatch #3 was my first attempt at the "perfect" red, but I asked for a little more "brickiness" and #4 was born. Then I wanted to test out #4 with a sheer tint, and with that one I almost left with two lipsticks.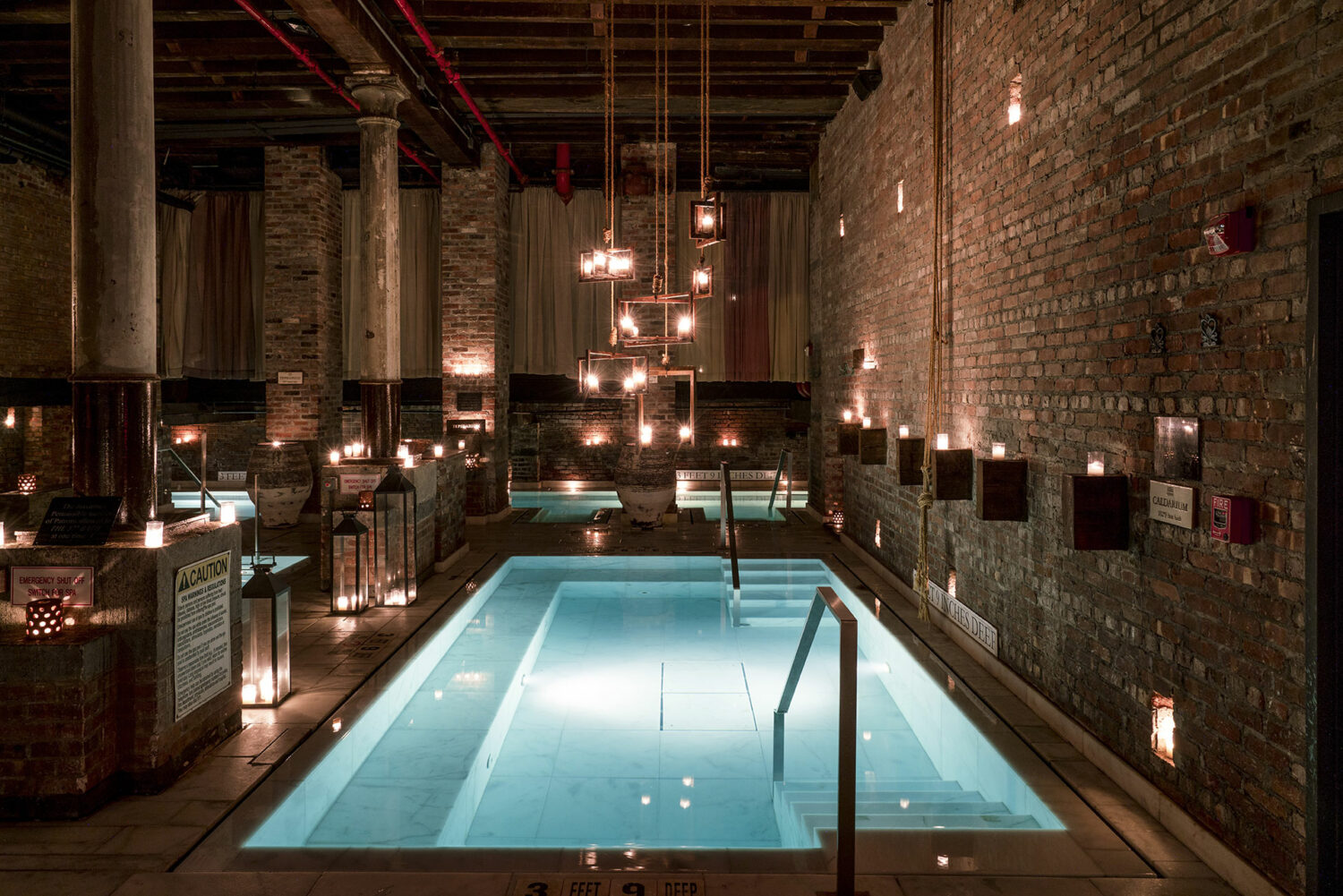 Out of all the things we did, my absolute favorite was AIRE Ancient Baths. I learned about this place when reading an interview that Zoë Kravitz did a few years back (there she is.) AIRE was an experience like no other. Emily and I opted for a 2 hour float and a 30 minute massage. No photos were allowed, so the image above is the only thing I can use to explain just how beautiful the spa was. An exposed brick, industrial setting lit with only candles and a few ambient bulbs. There were multiple baths to visit – a "tepidarium," a pool at exact body temperature, two baths at 50 and 57 degrees, a very powerful whirlpool, and my personal favorite – the "floatarium" – a bath with the salt content of the Dead Sea. There was also a eucalyptus steam room, which I've recently learned is one of the spa settings I love the most. After our massage and heading back to the hotel, Emily and I were totally blissed out. I felt like a big puddle of jello! If you're in New York, Chicago, or any of the other cities AIRE has a location, I highly recommend you stop by!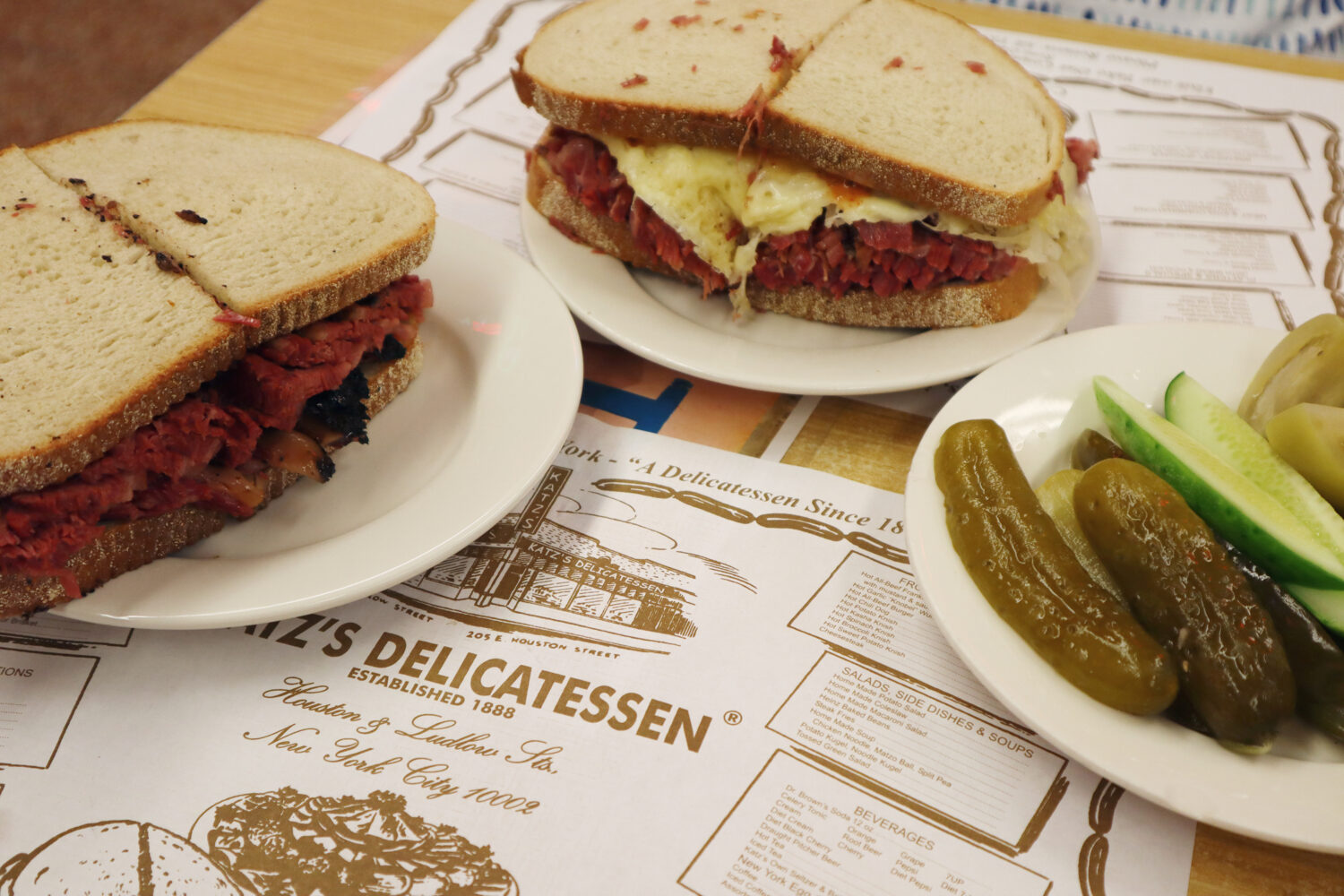 One of our last stops of the weekend was Katz's Delicatessen. Ever since hearing about those massive sandwiches I know I'd need to go get one. Katz's was a New York experience that I'd recommend everyone go to at least once. The place was bustling when we arrived, and we patiently waited for a table. Now that I've been, I'd suggest ordering at the counter and scrounging for seating if you have a small group. I ordered a pastrami and Emily got a Reuben, and we each traded half. Although the Reuben was impressive, the Pastrami really delivered what I'd gone to Katz's for. It was absolutely delicious, and I've even considered braving their exorbitant per-pound prices for online delivery. When (not if) I go back, I'm sticking to pastrami sandwich, and I'll try their matzo ball soup and bring a chocolate babka home with me.
This trip really solidified "my" New York in my mind. It doesn't take long to realize there's no "Carrie Bradshaw's" NYC – I learned that in the 7th grade when I almost had a panic attack in a Times Square Forever 21. I've never been the type to be all starry eyed about the city. Even though I've loved all my trips to Manhattan, I don't see myself ever living there. It's an awesome place to visit, a wonderful place to find food, culture and great people that you won't find anywhere else. If you're planning to venture into the city, I recommend you do it on foot and take the Subway, and don't be afraid to stop and ask for directions when you need help. (Pro Tip: New Yorkers are usually pretty friendly!) I'm sure it's no secret that there's so much more to the city than the Empire State Building and FAO Schwartz, and I look forward to more trips where I can venture past Brookyln and lower Manhattan. For now I'll just keep adding to my NYC Bucket List.
What are your favorite things to do in the city?