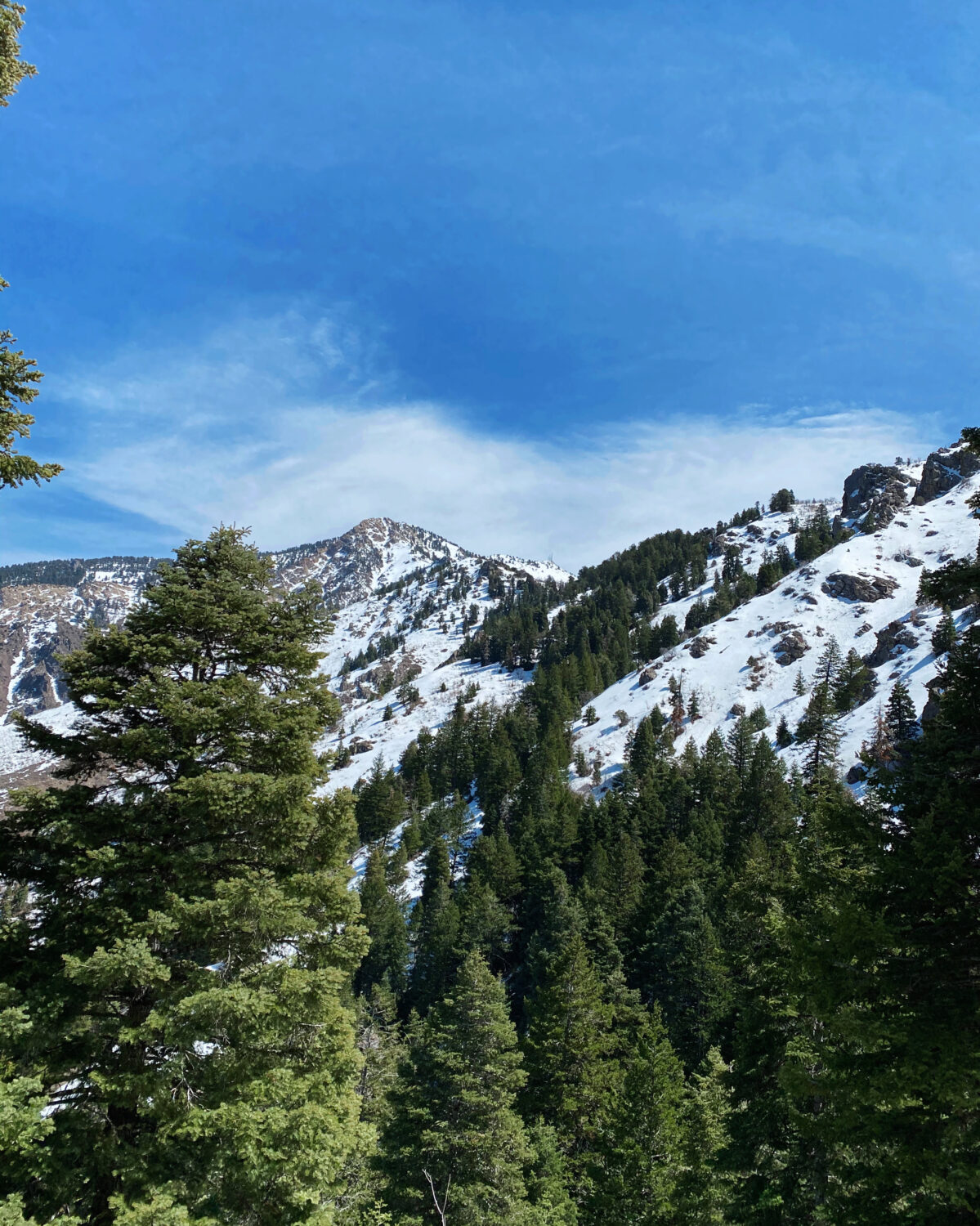 Spring has officially sprung! The days are getting longer, our balcony herb garden is planted, the flowy dresses are coming out, and the spring cocktails are in the shaker! April has brought farmers markets, my first dose of the Moderna vaccine, a delicious mac and cheese with Easter dinner (will be posting the recipe soon!), my personal war with the FedEx driver that refuses to deliver to our neighborhood, and lots of little projects around the house. I'm looking forward to getting out and patio dining, a trip back home soon (both after my 2nd shot), and more outdoor activities in the month to come! I would love to hear about what you've been up to in the comments! Now on to my April faves…
Beauty + Skincare Favorites
Ole Henriksen Pore-Balance Facial Sauna Scrub – This scrub is so good! It gets warm when rubbed on the skin, has just enough grit to exfoliate without feeling stripped or irritated.
Laura Mercier Chrome Caviar Stick Eye Shadow – I started getting back into a bit of eye makeup after who knows how long, and I really love these eyeshadow sticks. I have the amethyst color and I basically use it as a liner on the upper lid. The application is super easy and smooth and would work perfectly blended with the other shades, or with other cream or powder shadows.
RMS Beauty Living Luminizer – This is another product I've revisited since I'm making a point to put on a little makeup more often (gotta get back into the swing of things!) and I forgot how much I loved it! As a highlighter it gives such a subtle and natural looking glow. Obsessed!
Handcraft Loves
French Market Bag – I bought a market bag a few years back at Lancaster Central Market, but I was a little afraid it would get destroyed in my move so I passed it onto a friend, and I miss it! I'm looking at grabbing a new one, and etsy is definitely the place to look!
Wellness Favorites
NodPod – Since I lived in an apartment with crappy blinds and a lease that didn't allow for drilling holes for curtain rods, I've been a sleeping mask convert. Typically I use a silk eye mask when I can't get to sleep, but recently this "weighted" mask piqued my interest. I'm a stomach sleeper so this isn't a full night mask for me, but I have been diving into the headspace app quite a bit over the past year so I imagine this would be a wonderful addition to anyone's meditation routine.
Fashion Finds
Girlfriend Collective Leggings – We've been getting out for hikes more often now that the weather has started to turn, so my leggings have been getting their fair share of wear these past few weeks. Girlfriend's leggings are super comfy, stay in place, and survived an icy hike with many trips and falls without getting snagged or ripped. Plus they're made with recycled plastic bottles!
Miscellaneous Obsessions
Garlic Grater Plates – The other week my mom called me and asked if I'd ever seen a garlic grater plate. She'd met a woman who sold them in a MLM type of company, and said they were selling like hotcakes. I'd remembered seeing them before but I'd never had one, and that caused me to go down a google rabbit hole. I ultimately decided to get one from an Etsy shop, and have loved grating some fresh garlic with salt, pepper, and some other seasonings with olive oil for bread dipping.
Baking With Yeast – Over the past month I've decided I wanted to bake something every week, either a recipe new to me or something more involved that I haven't made in a few years. The first thing I tried was homemade focaccia, which turned out really well for a first try! The second were cinnamon buns, which I had made before but they were a two day process. Those also turned out wonderfully! In the coming weeks I may attempt sourdough, but making a starter from scratch feels a bit intimidating. Regardless of what I choose next, I'm really excited for the next bake!
Streaming Spotlight
It's Always Sunny in Philadelphia – I watched this show a bunch in college, but I've recently revisited it now that all the seasons are on Hulu. It certainly hasn't aged impeccably, but I think that's part of the point – it's crude, and that's what brings the charm.
The Marvelous Mrs. Maisel – Another rewatch, but this time I've been paying even closer attention and it only makes the show that much better. The outfits are SO good! I can't wait for the next season to come out. If you haven't watched, now is the time to catch up!
Feasting On
Smoked Salmon – Since I moved I've been craving smoked salmon, but the seafood situation in Utah isn't quite as abundant as it is on the east coast. An everything bagel with lox sounds SO good, but there are hardly any bagel places or delis near me. I've made due with packaged smoked salmon – the sampler with plain, peppered, and dill is my go-to right now. I've also been looking at the Alison Roman buttered salmon recipe, but I hate capers! Maybe she won't mind if I butcher the recipe a little… nobody has to know.
Caprese Salad – Buffalo mozz, sliced tomato, fresh basil, balsamic glaze, and cracked pepper. So easy, so good. It's just healthy enough and feels fancy. Make it ASAP if you haven't had it in a while (or ever) and thank me later! It sounds weird but this grapefruit and avocado salad is up next on my list.
What are you loving lately?