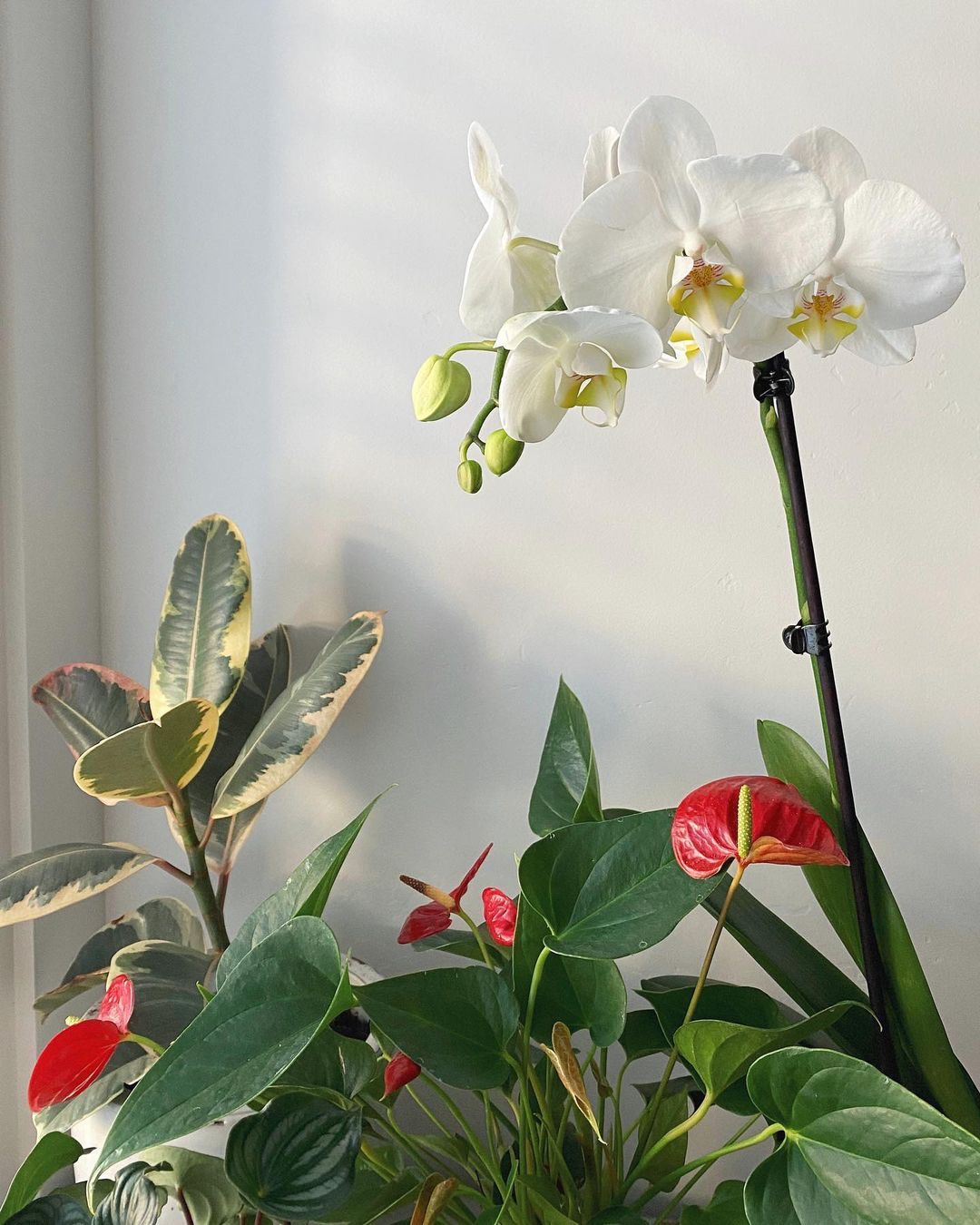 It's been a hot sec! Since my last post in this series we've started a whole new year, been through a ton of palindrome dates, and might just be feeling a bit burnt out from the winter months. I'm certainly ready for spring, but the start to the year has been pretty nice so far. Lots of cooking, catching up with with friends and family, and fuzzy socks. Keep reading for 2 months of favorites!
Beauty + Skincare Favorites
Supergoop Unseen Sunscreen – This is an all-time fave but it's taking another turn in the spotlight since I had to repurchase, we're going on vacation next week and won't be caught without plenty of SPF!
Saie Tinted Moisturizer – While we're on the topic of SPF, I bought this tinted moisturizer after I heard it recommended on Natch Beaut. I love the texture and the dewy glow!
Handcraft Loves
Porcelain Sardine Tin – As a tinned fish lover, this is the cutest thing to me. So extra but a great gift for anyone that loves a good ol can of fish 😂
Arches National Park Cross Stitch Kit – I've been considering getting back into cross stitching, but if I'm gonna go for it I want a big project (probably the wrong idea) but this kit is so pretty, I might just have to make a move on it.
Wellness Favorites
Toe Stretchers – I was starting to get foot cramps after the gym so I invested in these babies and I haven't had a problem in weeks!
Cervical Spine Stretcher – See a theme here? Working all day on the computer makes my spine feel like a cashew so I picked up this stretcher and while it's not the most comfy thing, I definitely notice a difference after using it. In the era of endless TikTok scrolling I'm sure we could all use a good neck stretch.
Fashion Finds
Breda Jane Watch – I was lusting after this watch for MONTHS, I had it saved on Pinterest and I stalked their sales. The thing is, I've never really been a watch person. I couldn't promise myself that I would wear it often, so I vowed to find it at the lowest possible price. I set up saved searches on eBay, Poshmark, and Mercari, and finally one day my waiting paid off. I managed to find a good deal AND offered the eBay seller a little less just to see what happened, and I ultimately got the watch for more than $120 off the original retail price. I might even be more excited about the deal than I am about the timepiece itself, either way I've worn it a bunch and the watch is great quality!
Madewell Perfect Vintage Jeans – If you're anything like me, you know that jean shopping is probably the closest legal thing to torture. It's Hell, at least I felt like it was until I stepped into a Madewell store one day when I had some time to kill. One of the employees convinced me to try on their "curvy perfect vintage jeans" and I was very impressed. They go on sale periodically, so snatch some up when the price is right!
Vejas V-10 Sneakers – I haven't bitten the bullet yet on these but I think they'll be my next little splurge (coupon gods willing). They're classic, look comfy, and to top it all off, my girl Meghan Markle has been spotted wearing them. Anything good enough for her is definitely good enough for me!
Miscellaneous Obsessions
Vintage Yogurt Pots – I can't explain this one really. If you've ever had French yogurt then you know those special little pots they sometimes come in. I was online shopping one day and found that an old French pottery factory had been shut down and they were selling overstock, color me intrigued. I wouldn't dare spend $18 a pot, and of course I've never made yogurt before (I will be making it this year at somepoint, via #JessMakes52) but a gal can dream. A gal can certainly dream vintage French yogurt pot dreams.
Updating my Silverware Set – My mom found me a silverware set that matched my grandma's pattern a few years back, and since then I've been eager to complete the set. Just shopping for these items is delightful because there are just so many darn types of spoons! Who would have thought I'd ever be searching for an antique silver plated tomato server? I would, actually… knowing me, I definitely would have thought that.
Streaming Spotlight
How Long Gone Podcast – I listen to podcasts almost daily and occasionally I need to switch it up. I stumbled across How Long Gone a few weeks ago and I've really been liking their brand of snarky pop culture references. It's not my typical podcast format at all – two affluent LA white dudes just talking about anything, but I've really enjoyed listening. They're a little douchey but in a funny, smart way. I like that sometimes I actually get their references.
And Just Like That – I finally got around to watching AJLT and after hearing super mixed reviews, I really liked it. It was just nice to see the girls again! But we all know it's really not the same without Samantha.
The White Lotus – This show delivered on the promise I heard from so many rave reviews. It did a wonderful job of making you hate just about everyone and delivered a twist that I didn't really see coming. Definitely recommend.
Feasting On
All of the items from my 52 week cooking challenge!
Lasagna, Chicken Cordon Bleu, Lemon Buttermilk Pie, Pierogi, Nashville Hot Chicken, Sticky Toffee Pudding, Beef Bulgolgi, Malted Brownies (made on FaceTime with my best friend), and Eggs Benedict! Follow along with the hashtag #JessMakes52
What are you loving lately?