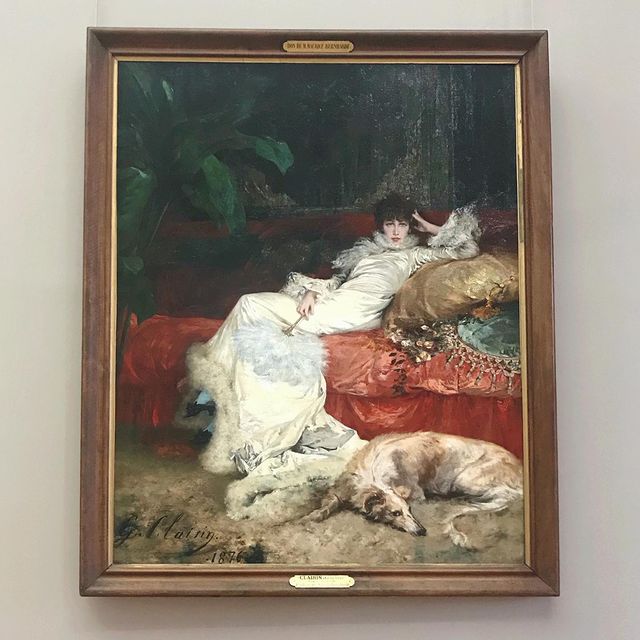 2020, what a year! Like many of you, I was SO ready to shake the proverbial etch-a-sketch and have a fresh, clean slate to start on for 2021. Thankfully we finally started a new year, and weirdly January felt really short for me. January is famously one of the longest (feeling) months, but so much happened that it flew by in half a second.
The highlights of the past 2 months for me were meeting my beautiful friend Le'Andra's 3 month old son Eden (probably the highlight of my entire 2020), and watching Kamala Harris sworn in as our first female vice president!
as for my other December and January favorites…
Beauty + Skincare Favorites
The Ordinary Salicylic Acid 2% Masque – I've been using this mask fairly regularly all throughout winter – maskne is such a pain (however worth it), but this has been helping me fight it every step of the way. I definitely recommend for anybody with easily congested skin.
Briogeo Don't Despair, Repair! Hair Mask – My hair has been soaking this up like water! I have fine hair with loose curls and it has really been loving the extra moisture. I'm so glad my hair is happy because I haven't had a haircut since before quarantine (it's way longer now than I typically keep it), and when the hair is unhappy the tangles are FIERCE. I think I have this mask to thank for some of this newfound managability.
At-Home Gel Nails – If I were to tell you just how long I spent looking at gel nail polish colors over the past few weeks, you would probably consider having me committed. I have about 6 colors currently, shades of nude and red, but I've scoured eBay for the perfect navy, dark green, mustard yellow, muted blush, and terracotta. Weirdly, I can't get behind the bright pastels (I won't even dream of mint green or lilac, anything Easter-appropriate would make my skin look sickly) but I'll blame my autumn-toned features for that.
Handcraft Loves
Glitter Dominos – I'm pretty sure I don't know how to even play dominos (if there's more to it than just setting them up and knocking them down), but these are really cool.
Liberty Print Srunchies – Liberty print to me is synonymous with a chic English countryside vibe. I think of springtime, of babies in cute bonnets, of floral table cloths and tea parties. I have some Liberty fabric that I'm sewing into the patchwork quilt I'm making, and I love that this scrunchie matches that print!
Wellness Favorites
Skin Gym Face Sculptor – I have CRAZY jaw pain most days. My jaw is so tight and I clench my teeth basically all night and day. I'd been looking at this roller for a while, but the price ($70?!) wasn't speaking to me. I ended up looking on Poshmark and found it for FIFTEEN. I'm not sure if I've ever hit a purchase button faster in my life. So far, it's really helping massage my jaw muscles, and might even give me some extra cheekbone tone with regular use. I certainly won't complain!
Fashion Finds
ThredUp – I love thrifting, but over the past year I've cut back exponentially. For one, I'd like to stay safe and in my house as much as possible, and two, I can get carried away in a Goodwill and end up buying way too many things, just for the sake of a deal on a cool item. I do stock an antique booth in my hometown so that's not the WORST habit, but staying home is a priority right now. I ordered a ThredUp favorites box, and really ended up enjoying the experience. Not everything was a hit, I only kept 3 items out of the 2 boxes I did, but I loved the idea of online thrifting and getting to try on the items I liked from home. I would definitely recommend if you want to spice up your wardrobe a little from your couch!
Teensie Tiny Studs – Earrings are some of my favorite pieces of jewelry to wear, as evidenced by the three holes I have in each ear (I've considered getting upper ear piercings too, but the idea of hearing a *crunch* scares me a little, even though I have my nose pierced too 🙄) up until recently I was on the hunt for the tiniest little sparkly studs to put in my last hole, and I finally found them! I got mine from my mom who is a jeweler, but Mejuri has the perfect pair too, 1.5mm to be exact!
Miscellaneous Obsessions
Bread Baking – I got brioche on my mind! Somehow I made it through all of 2020 without baking a single loaf of bread (unless banana bread counts, but I feel like that's totally cake) but I've got big dreams for 2021. Sourdough, baguettes, focaccia! if it's bread, I wanna bake it.
Vinyl Records – Sadly, I do not yet own a record player (I have my eyes on a very specific one to purchase soon) but ever since my uncle gifted me with a limited edition Circa Survive vinyl a few years back, I've been wanting to collect and get into the LP thing. I got my hands on the Dolly Parton Christmas album this year, so I can take my time collecting all the others on my list.
Streaming Spotlight
Bridgerton – I gave into the hype and started watching the first episode during one of my rotisserie chicken baths (Epsom salt and bath oil, I'm trying to make this phrase happen!) and I do agree with the people that say it's basically Regency Era Gossip Girl. I'm still definitely in!
So. Many. Movies. – One of my resolutions of 2020 was to watch 52 movies, or one per week. I ended up going above that because I forgot to add a few to my list, but the best ones are as follows (in no real particular order):
Portrait of a Lady on Fire*
The Lobster
Closer*
Lady Macbeth
The VVitch
Under The Tuscan Sun*
Ingrid Goes West
Hereditary
Uncut Gems
The One I Love
Let Him Go
Happiest Season
Inception
Vivarium
*top faves
Feasting On
Spindrift – You may have seen my post about sparkling water recently. If not, I recommend you read it if you're a fan of sparkling water. All of that post still stands, but I've really gotten into the Spindrift variety lately. Pineapple has become a fast fave, and I'm looking at ordering in bulk as well as trying all the flavors I haven't crossed off my list yet!
Smashed Potatoes – One of my fave online chefs, Molly Baz posted a photo of these crispy tangy smashed potatoes on her Instagram, and I knew they had to be mine. I found her recipe and edited to remove the dairy, and basically just ended up boiling some potatoes and then baking at high temp until crispy. SO bomb, and so good dipped in horseradish mayo.
What are you loving lately?