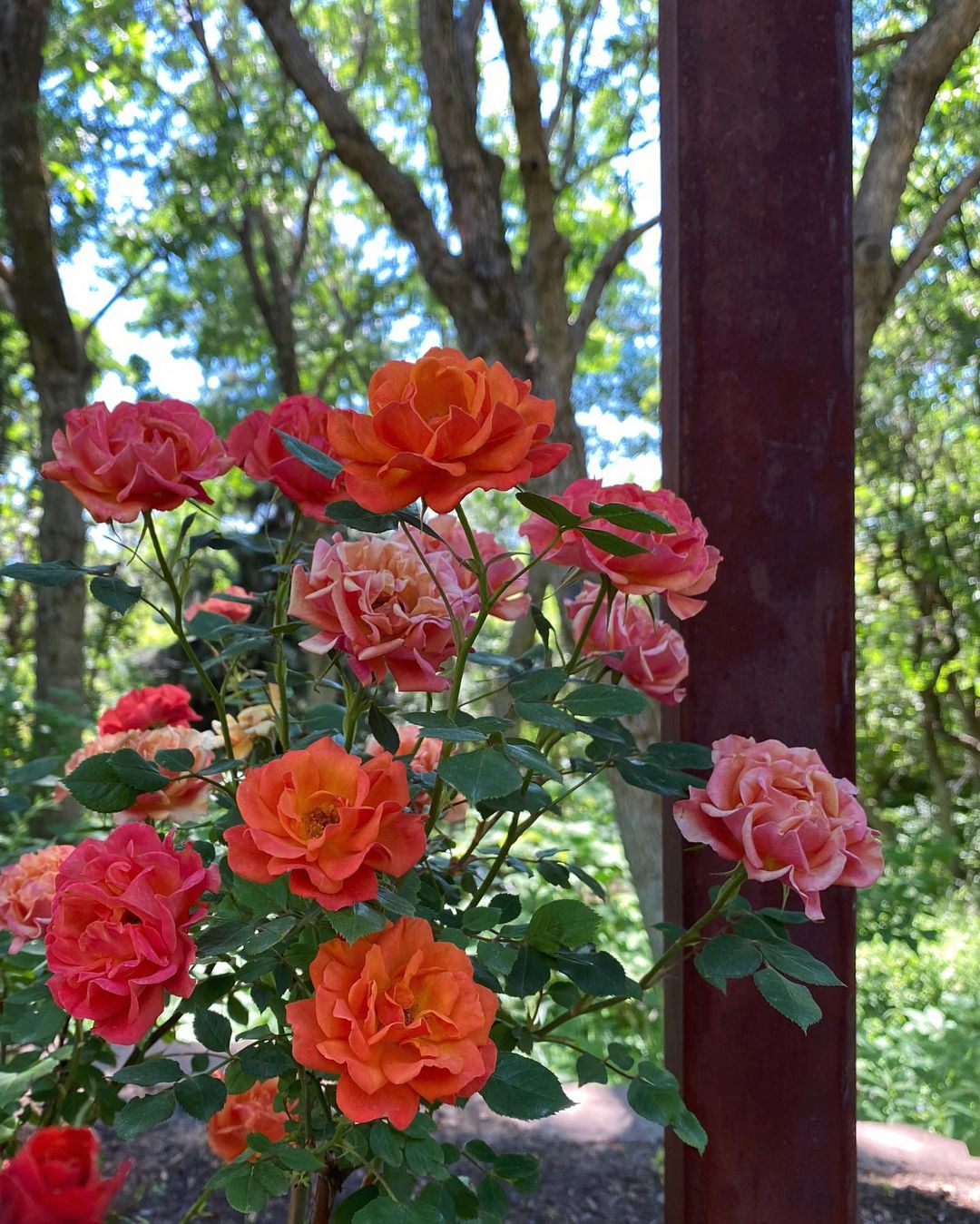 Howdy! Summer is upon us and it's getting hot out there. I'm not the biggest fan of hot weather myself, but there are a few things I enjoy about longer days, gorgeous sunsets, swimming, and a little day I like to call my birthday. I'll never not be SO ready for autumn by the time August rolls around, though! Keep reading for some warm weather faves!
Beauty + Skincare Favorites
Merit Beauty Lip Oil in Marrakesh – I've really been loving these lightweight lip oils this summer! They have a ton of great shades, my favorite being Marrakesh, a muted orange-y red!
Handcraft Loves
Recipe Binder from TheIllustratedLife on Etsy – I bought this binder (SO CUTE!) a few weeks ago and I've been obsessed ever since, I love that I can save recipes from friends and family, as well as my own cooking journey! The shop also offers fillable paper, so everything can stay matching and cute!
Wax Seal Inspired Necklaces – Recently I saw a necklace at a street festival that reminded me of the beginning page of a storybook, you know those squares that decorate the first letter of the sentence? After getting home from the festival I couldn't get it out of my mind, so I went on an Etsy deep dive! There are so many fun wax seal necklaces, and I think I may just have to get my hands on this one!
Wellness Favorites
Girlfriend Collective's Cloud Range – This maybe isn't technically a wellness product, but I fully believe coziness is really important to wellbeing! And you can't be cozy without comfy pajamas. Even better, Girlfriend Collective's clothing is made from recyled water bottles, so win-win! I love the long pants and the shorts equally, but I'm partial to the tank top.
Barebones Living Forest Lantern – We've got a camping trip coming up and it's hard to see what you're doing in the dark without a lantern. A lantern is a pretty boring purchase but I love to make boring purchases interesting by finding the coolest item out there. Enter the Barebones lantern! We're going to be camping in style!
Fashion Finds
Patagonia Torrentshell Rain Jacket – I don't currently live in a very wet climate but I always seem to get caught in the rain without a rain jacket. Probably because I've never owned one until now. Patagonia has never done me wrong, so I'm sticking with the classics!
Country Western "Birkenstocks" – A few years ago I had a pair of slide sandals from the clearance section of Target. They had big western belt buckles on them, they were $7, and they were the most beautiful things I'd ever seen. Not surprisingly, those sandals wore out pretty quick. Ever since I'd been dreaming of finding a new pair of country western birkenstocks. When my birthday rolled around this year, I unwrapped a pair from my boyfriend. They're the coolest, I can tell they're going to last years and years longer than the Target ones!
Miscellaneous Obsessions
Autumn – Y'all I'm just so ready for cool weather. It's too early to start decorating for fall but I am shopping for decor and looking up pumpkin recipes! I'm eyeing this set of candy corn and this cute candolier. C'mon halloween!
Reading Corner
A new segment! I've been reading so many books lately that I definitely need a place to tell you all about my favorites. This summer I polished off about 13 books in the summer months, and these were the highlights:
Verity by Colleen Hoover – This book was a wild ride! I've seen so many different opinions about the ending that this is definitely a book I'll be talking with people about for a long time to come. If you're into thrillers with a sizeable helping of romance, this is definitely one for you!
Tessa Bailey's "Bellinger Sisters" Novels – This series is two books, It Happened One Summer, and Hook, Line, and Sinker. They're cheesy beach reads but I really do love Tessa Bailey's writing style. The characters feel as if they were plucked right out of a rom-com, but her plots aren't overdone. I've heard the first book was inspired by Schitt's Creek, and if you love that show, you'll definitely love the books. Hook, Line, and Sinker was my favorite of the two!
Streaming Spotlight
Outlander – I finally dove in after years of friends telling me to watch it. I regret waiting so long because it's so good! We're still on season 1, but I'm already so invested!
Okay Sis Podcast – I've been an on-and-off listener of Okay Sis since their show launched in 2018, but I recently reinvested in listening to their show, and I've been loving it. Mady and Scout have such a good balance between fun and serious on their show, and I love that they make us all feel part of their sisterhood!
Feasting On
Still going strong with my cooking challenge! Keep up with what I'm making by stalking the #JessMakes52 hashtag!
Best item of the summer was definitely my birthday cake!
What are you loving lately?