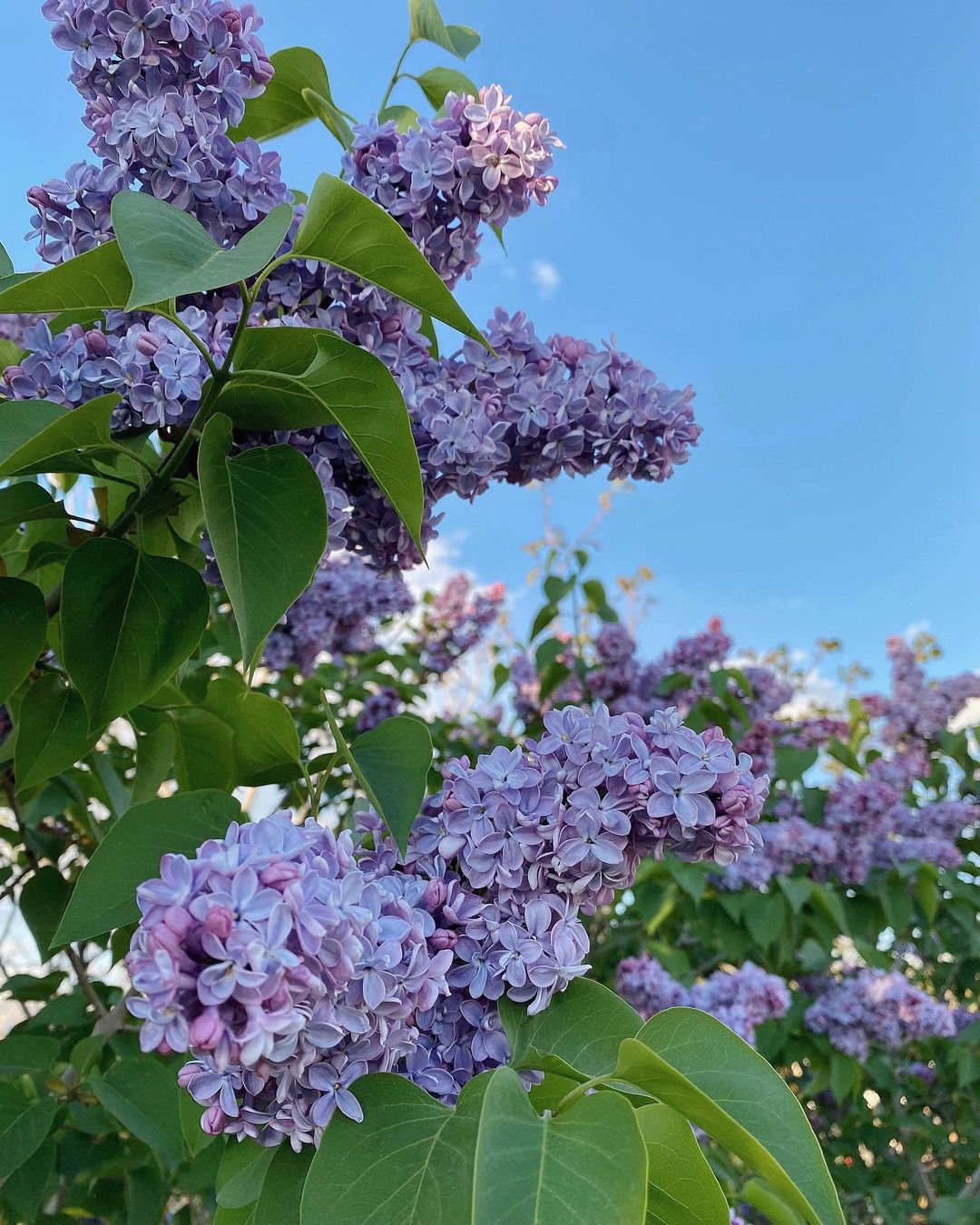 Another month on the books! May flew by so quickly, I can't believe it! The highlights include many hikes, harvesting lettuce, spinach, and basil from our herb garden, my first yoga class in over a year, and a visit back home. Keep reading for more of my monthly faves!
Beauty + Skincare Favorites
Milk Makeup Kush Mascara – I'd been trying to find a new mascara since my I realized my trusty Glossier Lash Slick seems to dry up a little quicker than I prefer. Kush mascara is quite a bit different, it gives a clumpier look but still gives the length and the lift that I like. It's got a tad more oomph than the Glossier one, but still looks natural.
Kate Mcleod Lotion Stone – I bought this guy to test out before I wrote my sustainable swaps post, and I really love it! There's something so calming about rubbing this "stone" on your skin. It is a bit oily but I think that helps it do the job delivering the moisture!
Jack Black SPF Lip Balm – Since moving to Utah I realized just how quickly one's lips can get sunburnt at high altitudes. I'd never had a problem back in VA (and barely above sea level) but I can definitely see the need for an SPF lip balm now!
Handcraft Loves
Wooden Cocktail Muddler – This item is sold out because I bought it! I love the two toned wood and I did need a cocktail muddler. Love!!
Bowls made from the maple tree in my parents' back yard!
Wellness Favorites
Osprey Daylite Backpack – I got a large hiking pack when I moved, and I quickly realized that was a bit heavy for the day hikes, so after trial and error with one other backpack I didn't love, I found this one and it's lovely. This tiktok about women's hiking gear made me giggle – I'm so sick of "outdoorsy girl teal!"
Sun Bum Sunscreen – Sunscreen is sunscreen, but this one smells like bananas, so I'm all about it! They also have a handy face stick that I keep in my purse for touch-ups.
Fashion Finds
Gym Shower Crocs – After an entire year of solitude I finally started going to the gym again. Working out means the occasional locker room shower, so I grabbed some shower shoes from crocs in a fun lime green color that matches some of my other workout stuff.
Jibbitz for Crocs – My best friend and I started discussing the charms you can put on your crocs, and of course once going down the rabbit hole you've gotta commit! I got a sushi charm, a strawberry, and a few other matching ones with that friend group.
High Waisted Jeans and Shorts – Old Navy delivered on my summer jeans! I was looking for jeans and shorts with a super high waist, and I found a few fun pairs with raw hems and just the right amount of relaxed denim. The 90s are back baby!
Miscellaneous Obsessions
The "Other" Section of REI – Since we've been out and about hiking and exploring a lot lately, with a few "outdoorsy" destinations in mind, I've had a lot of fun browsing stores like REI. Anything you can possibly think of that you'll need on the trail is there. A toilet bucket? Something to dig a hole when you don't have a toilet bucket handy? A freeze dried ice cream bar or dehydrated spaghetti Bolognese? Biodegradable soaps and eating utensils? $50 bear repellent with a large warning label that says it's not guaranteed to actually work? A joy, honestly.
Streaming Spotlight
What We Do In The Shadows – We started watching this after someone recommended it on Instagram and I am obsessed. If you've never heard of it, it's basically The Office but instead of corporate life, the camera crew focuses on a group of vampires. It's the funniest thing I've seen in a long time, and my only complaint is that I didn't see it sooner!
Dollface – I started watching this on my first flight home back to VA this past week. I'd been hearing about it for a while, but was a little hesitant since Two Broke Girls didn't do anything for me and Kat Dennings was the lead, but this was much better. Brenda Song and Shay Mitchell really carry it. Although I wouldn't give this a rave review, it was a fun little watch with a nice dose of girl power. I would equate it to shows like Don't Trust the B in Apt 23 or Emily in Paris. Fun, spunky, and I want a second season but it's not my all-time favorite.
Feasting On
All Things Seafood – Now that summer is approaching, all I can think about is seafood. Lobster rolls, blue crabs, shrimp, if it's got Old Bay on it, I want it.
Scotch Eggs – If you've never tried these, get out there and find a place that has them stat! A hard boiled egg wrapped in sausage and breaded? Count me in always!
Banana Cream Pie Milkshakes – There's a local place called Warren's and they make a banana cream pie milkshake that's basically a blizzard. It's so good. I'm certainly taking anyone that comes to visit to go get one.
What are you loving lately?