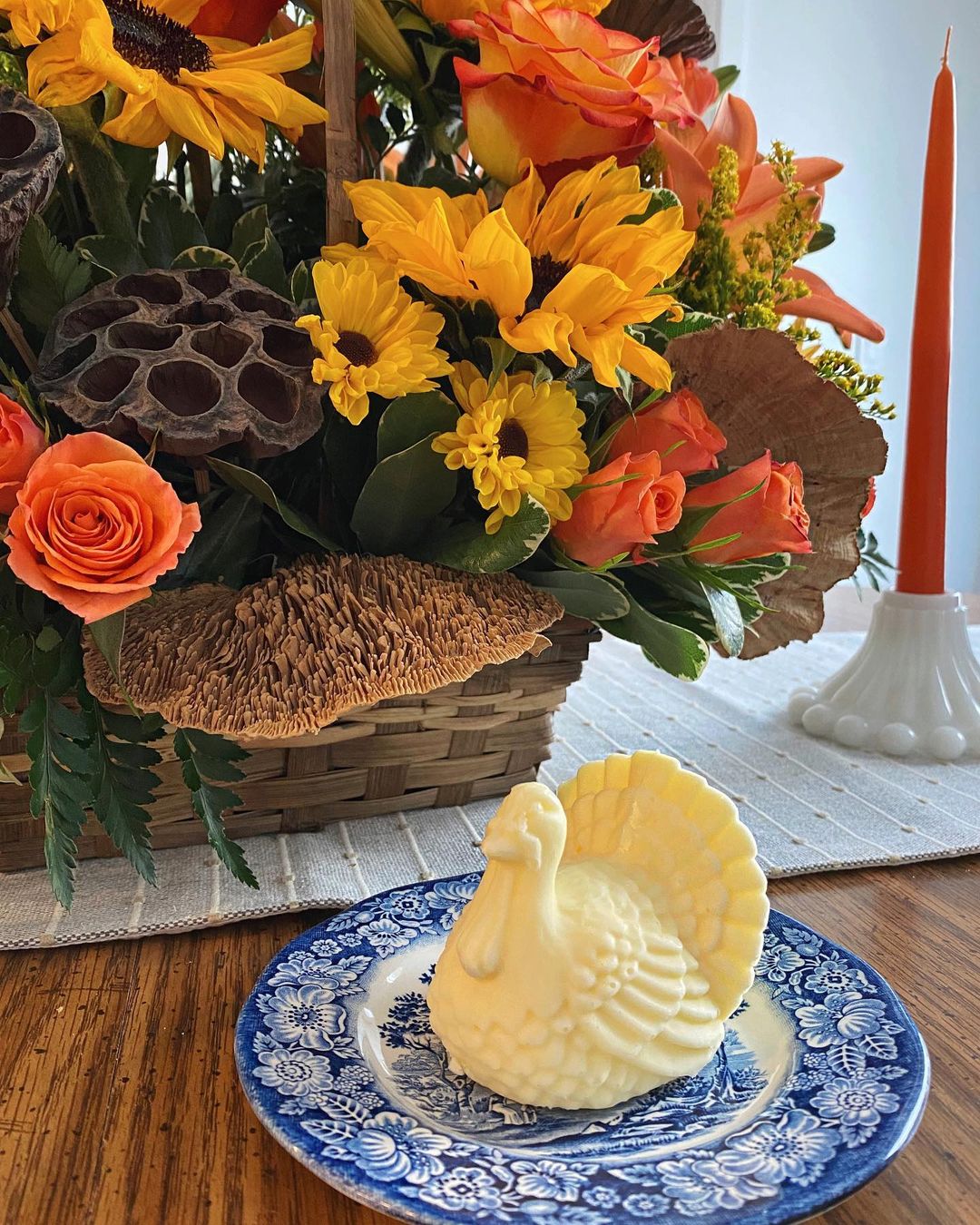 November was a really special month for me this year. I was able to do many things that made my heart happy – visiting family, snuggling two of my friends' babies, taking a trip to Pittsburgh for the first time, and cooking my first ever Friendsgiving feast. November gave me the busy calendar I needed to stay present and the space and time to slow down and really reflect on how thankful I am for all the blessings in my life. I hope your November was also full of joy!
Beauty + Skincare Favorites
Urban Decay Naked Cyber Palette – I actually bought this for a friend for Christmas, it's not mine. I've never used it and I probably won't purchase it for myself, but I really love the variety of Y2K inspired duochrome shades. I'm a sucker for a theme and this palette is really cool!
Handcraft Loves
Beardbangs Ceramic Christmas Ornament – This was kind of an impulse purchase on Etsy but I really love it, we decorated the tree just a bit ago and this ornament has center stage!
Pittsburg Pottery Pierogi Magnet – When visiting Pittsburgh for a weekend this month I had the opportunity to visit some of their best markets, ate some delicious italian meats and of course practically drowned myself in pierogies. Shockingly, I'd never really had them before, but I am certainly a convert. When browsing a local craft market while in town, I found a vendor selling tiny pierogi magnets. The second I saw it, I knew it had to be mine!
Wellness Favorites
B Mat Yoga Mat – B Yoga had a reallllly good Black Friday sale so I snatched up one of their mats in Cocoa, a colorway I had been coveting for quite some time!
Fashion Finds
Ann Taylor Blouses – I went shopping with my best friend a few days before Thanksgiving, and there were still some awesome sales going on! I was able to get a few really cute tops for my "fancier days" – aka the days I have to be on Zoom or actually leave the house to go somewhere other than the grocery store – and the sales were so good!
J. Crew Lace Pants – One of my favorite follows on instagram @secondhandsavvy_ shared these awesome pants from J. Crew. I knew instantly I needed them for an upcoming holiday party. The only caveat was that they were from seasons past, and no longer for sale from J. Crew. The hunt for my size began, and I managed to find a pair and they look great!
Miscellaneous Obsessions
Fountain Pens and Fun Stationery – There's a super cool stationery store in Salt Lake called Tabula Rasa that I've visited a few times, and they have a crazy selection of super expensive pens that will never make it on my shopping list, but are really fun to look at! They also have a few reasonably priced items that I may eventually take a swing at, the idea of handwritten letters on pretty paper with a calligraphy style pen really appeals to me!
Christmas Shopping – I started my holiday shopping so early this year, but I still have a few people that I need to find the perfect gift for! I find holiday shopping really fun, and have done most of it online this year but I have a few local craft festivals to attend in the coming weeks to tie up those loose ends.
Streaming Spotlight
The Holiday – Some of you will be shocked at me, but it took me until 2021 to watch The Holiday! It was also the first Nancy Meyers movie I've seen since The Parent Trap! I now understand the hype, and I need my own Rosehill Cottage ASAP!
Seinfeld – Just a classic, a lighthearted and cozy watch for the winter months!
Real Housewives of New Jersey – I just started from the beginning and I'm hooked.
Feasting On
Pierogies – My first pierogies were potato and cheese, and I also tried a sweet potato, spinach, and feta variety. So good, and the butter and onions make it!
Antipasto – Give me everything charcuterie!
What are you loving lately?