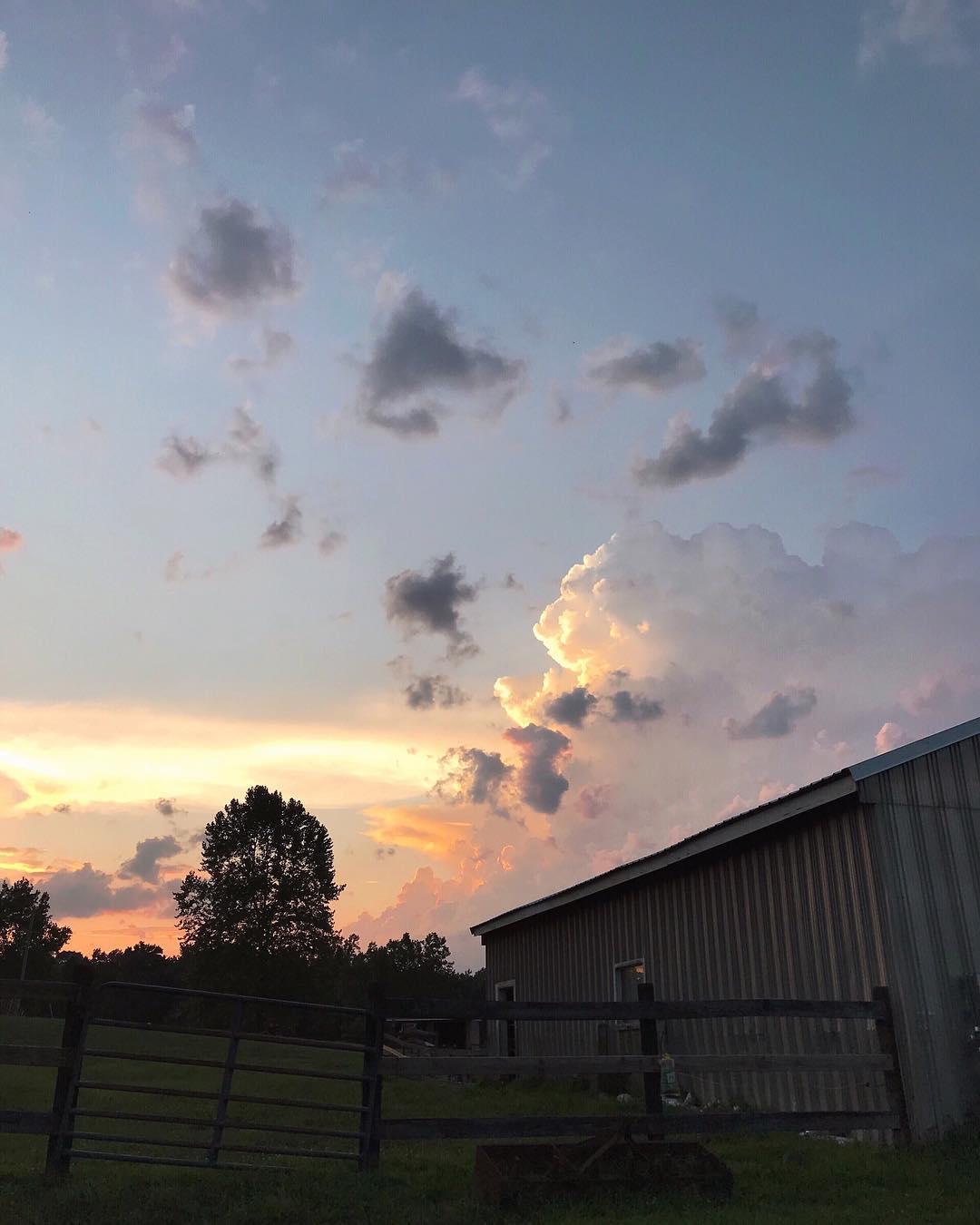 Okay y'all. I'm just gonna say it – out of all the seasons, summer is my least favorite. Maybe it's unfair, but we've got 4 seasons in the race and summer comes in 4th in my opinion. Sure, I enjoy the longer days and the cheery moods of people going on vacation, but the heat – LORDT the HEAT! The humidity! Sunburn? Hot cars? ANTS?! It's not my flavor. My birthday is in the summer, so I'll give it that – and the sunsets are absolutely stunning. But despite it being my least favorite, summer was a pretty decent quarter this year.
Here are a few of the things I really loved during this summer season:

Food
In N Out Burger
I feel like everyone around me has been annoyed with me talking about my excitement to return to In N Out on my trip to Dallas in August, but you guys – it really is that good. Since it's a regional thing it's hard for an east coast gal to get her burger on. Sure, we have Shake Shack and Elevation Burger to compete, but there's just something about that yellow arrow and a palm tree motif.
Champagne and Brie Soup
This sounds weird, but hear me out. Knowing my love for French food, my lovely friend Liz booked us a meal at St. Martin's Wine Bistro, and for a starter they served a soup made from brie and champagne. I am not kidding you when I say it's one of the best meals I've ever had (followed up by their take on Duck a L'Orange and creme brûlée.) I'm going to try to recreate said soup, and I will report back if I succeed. If you're ever in Dallas go get some ASAP!
Mussels and Fries
Okay, maybe I should take a break from the french thing, but I was really craving Moules Frites ALL summer, and I finally cashed in on my birthday dinner. My roommates and I headed to Mon Ami Gabi (our first time going) and I was pretty impressed. It's about time to go back 😉
Beauty
Farmacy Honeymoon Glow
I've been trying my hand at some new serums lately, and Honeymoon Glow has been one of my favorites – second only to my beloved Sunday Riley Luna Oil. I have really bump-prone, congested skin that isn't acne per-say, but it's definitely quite textured, and I've been doing anything in my power to combat that.
SuperGoop Unseen Sunscreen
This stuff is a game changer. I started out with their SPF daily moisturizer, and while I really liked it, my (dry, dry, dry) skin was an oil slick by the end of the day. So I can only imagine what it would do to someone with far oilier skin than mine, but as soon as I tried the Unseen Sunscreen I was hooked, it feels silicon based like many primers, so it didn't feel foreign on my skin. It's completely clear, so would probably work for any skin tone, and it doesn't run down my face or into my eyes during the day. Super good!
Ouai Wave Spray
I'm so lazy when it comes to doing my hair – especially with my on-the-go schedule, so I'm an air dry gal through and through. This spray brings some bounce back into my 2nd day, brushed out hair. I'm always looking stuff to mix it up, so if you have tips for fine, curly hair – I'm all ears!
Books
Big Little Lies
I've finished both seasons of the show – maybe devoured is a better word – and decided to pick up the book for my recent flight. I've really been enjoying the deeper look into all of the characters and was surprised that the story was set in Australia instead of California! Reading the book retroactively means it's hard to picture anyone but the actresses in the roles, but I've thoroughly enjoyed the book!
Podcasts
Unofficial Expert
This pod is great for feeling like you're listening in on two friends telling wild tales, and both Sydney and Marie are living hot girl summer to the fullest. In most episodes, they bring on an "expert" to discuss a topic – from "The Real Housewives" to "being rich", but my favorite episodes lately have been just the two of them. I'd check them out, if I were you – and my other podcast recommendations too!
Shows
Euphoria
If you haven't seen Euphoria, please get on that immediately. Not only is it completely visually stunning, it pushes the envelope in a number of ways. Although I don't feel it's very realistic to the average high school experience (at least not mine almost a decade ago) it's definitely a look into the dangers of what could, and what very likely does, happen with today's youth. I've rewatched, and hooked others on it too. It does not disappoint.
Movies
Midsommar
I'm not a horror movie person at all really, but I gave this movie a go since I love cults, and it STUCK with me so strongly that I saw it twice. Definitely not for the faint of heart or the squeamish, but if you saw and liked Hereditary (last year's film by the same director) you'd probably enjoy Midsommar. The first five minutes were the hardest to watch (in my opinion) but I would definitely recommend this movie to anyone that enjoys horror/suspense or just doesn't mind genuinely weird shit.
What are you loving lately?
Let me know in the comments below!