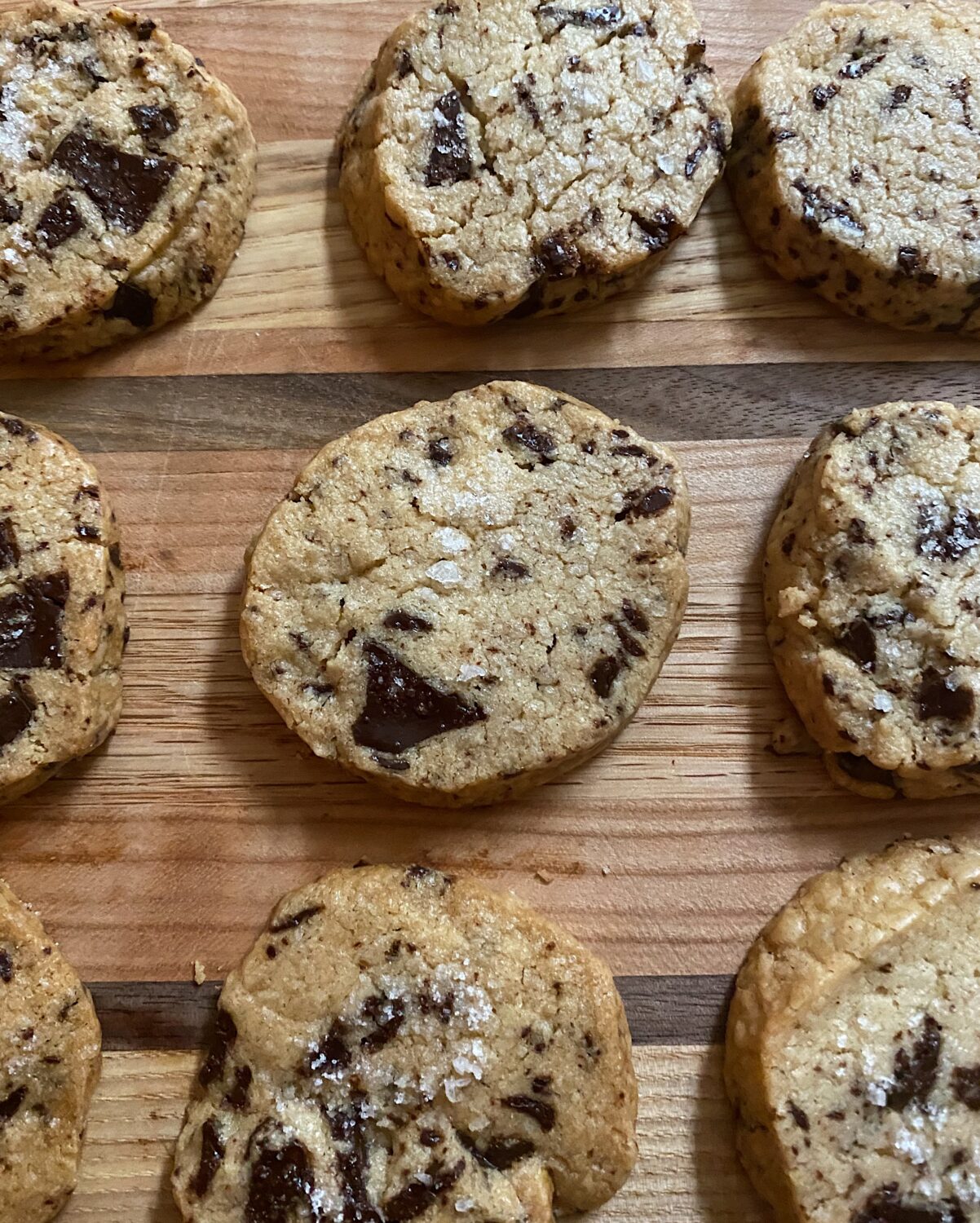 I've always loved to cook, but my head is usually swirling with daydreams of my big future kitchen with a marble island, self closing drawers, and a boiling water tap. Until the day those dreams come true I'm working with what I have, which is a small apartment kitchen with limited space and two roommates, but I still love cooking in that kitchen. I attribute that to curating my kitchen utensils, weeding out the excess, and making the most of my space.
Here are a few of my favorite kitchen products that have been in heavy rotation ever since I bought them:
Aluminum Quarter Sheet Pans
Up until recently I used typical nonstick coated sheet pans, but they would get so stained from roasting and baking. Scrubbing them with anything with a grit above a normal sponge would ruin the pan. I picked up some aluminum pans from HomeGoods, and deliberated for a while which size I wanted to grab. I opted for quarter sheet pans, which are a half of the size of traditional cookie sheets – and since I am working with limited space, these work perfect for me, and great for cooking for one. I opted for a heavy duty aluminum pan with a lip. I haven't noticed them warping at all, and I can't say that for the nonstick pans I've used in the past!
Scrub Daddy
You may say that a sponge is just a sponge, but I'm not kidding when I say I'll never love another more. Scrub daddies are durable, dishwasher safe, and just WORK. They also have scrub mommies, which have a softer spongey side. Plus, they all have a sweet lil smile. What's not to love?
Good Quality Knives
This one might be cliche, but kinves that cut well (they dont have to be expensive!) really make cooking that much more enjoyable. I purchased a set of Zwilling knives, and I have probably doubled the amount that I chop since upgrading. I look forward to using my knives, and food prep is my least favorite part of cooking! Game changed. Knives are so important.
Emile Henry Salt Pig
When I bought myself a "salt pig" I thought it was a silly splurge, but it quickly became part of my daily cooking routine. I keep big grain maldon salt in mine, and it's great for a quick sprinkle into pasta water or as a finishing touch. It's super convenient to have on the counter, and is hooded so it's protected from most kitchen splashes.
Thick Wooden Cutting Board
I purchased a handmade cutting board at a craft show a few years ago, and it quickly became one of my favorite kitchen staples (once I got over being precious with it) The one I chose has a pretty wood grain pattern, and it's great for chopping and also for use as the board for charcuterie, grabbing a pizza out of the oven, or other entertaining purposes.
Box or handheld grater
I recently made the switch to block cheese instead of buying pre-shredded or shaved, and the difference is palpable. Not only is there less waste overall, the cheese seems fresher, I get to control the amount and the size of the shred, and it feels a little more fancy and gourmand. I don't know if I'll ever go back. This is the grater I have, but I've also been looking at getting one with more functions, like julienne and spiralize.
What are your current kitchen faves?