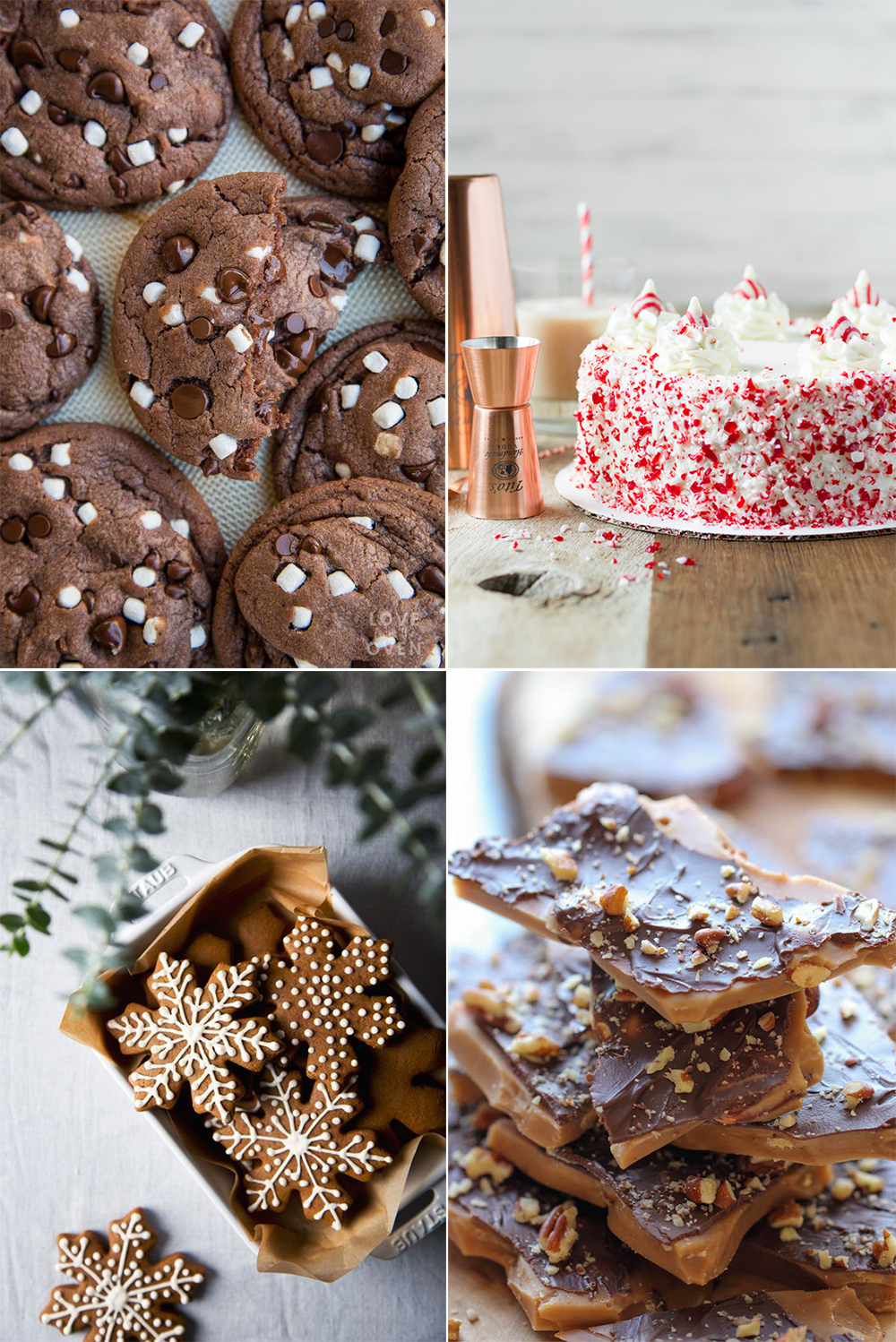 There's so much holiday baking to do this year! I'm so excited for holiday parties and cookie exchanges. Above are some of my favorite recipe ideas for this year. Hot Cocoa Cookies from Love from the Oven, Peppermint Layer Cake from Bright Eyed Baker, Vegan Gingerbread Cookies from Pickles and Honey, and Homemade Toffee from Damn Delicious. Which one would you make?
A few other things on my holiday bucket list are:
1. Watch A Christmas Story, The Grinch, and other classic movies.
2. Give myself a candy-cane-inspired manicure.
3. Bust out my ugly holiday sweater.
4. Hang some twinkle lights in my room for added coziness.
5. Go all out on wrapping gifts this year. Sequins, bows, full extravagance!
6. Rock a pair of flannel PJs and drink hot cider.
7. Take time to just hang out with my family (and maybe put a Santa hat on the dog)
8. Find an excuse to wear my silver glitter bow shoes.
9. Scour the thrift store for vintage bits to make my own ornament wreath.
10. Give back, volunteering and donating whenever possible.
11. Spread good cheer!
♥
What's on your Holiday Bucket List?
♥