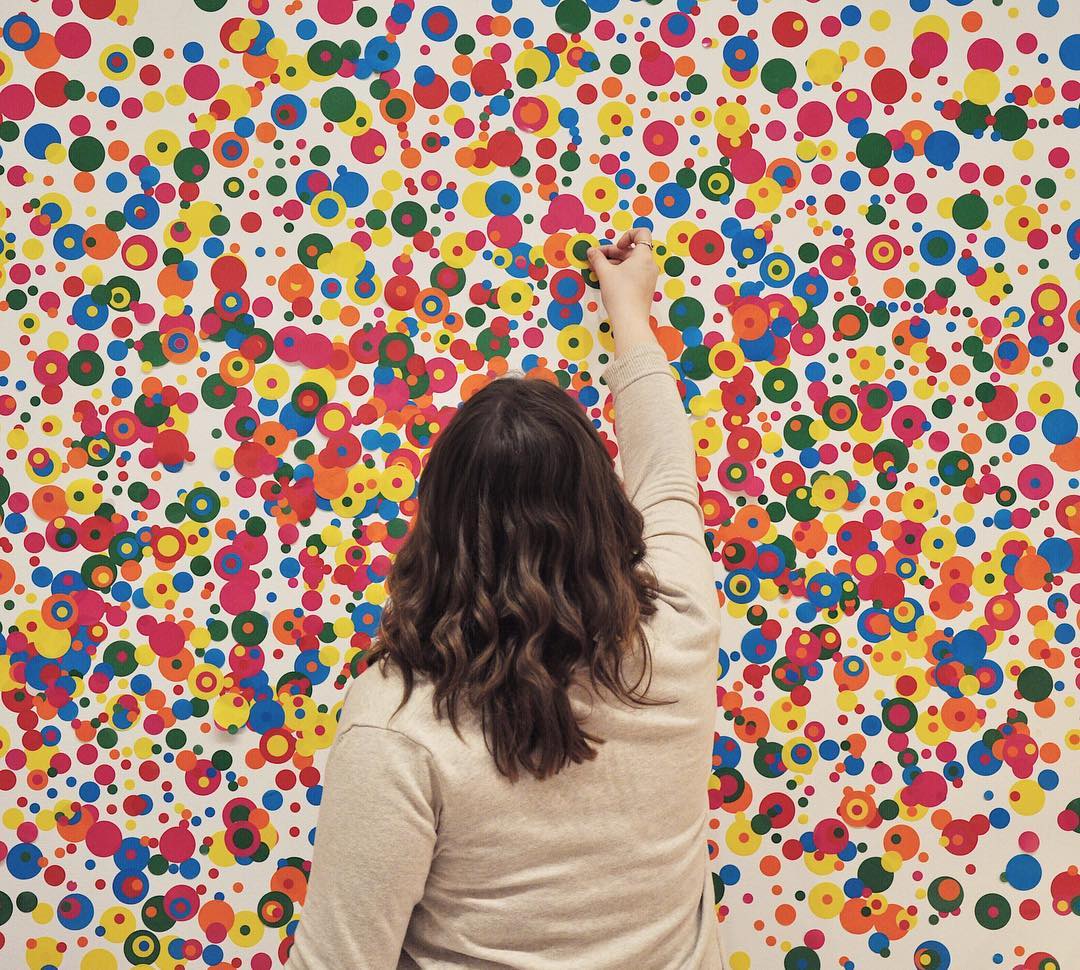 Last week I had the opportunity to stop by the Hirschhorn Musem to see a new exhibit by one of my favorite artists, Yayoi Kusama. I'd heard her exhibition was coming to DC about a year ago, and I'd been hanging on the edge of my seat ever since. Kusama's art feels like a mix between a spiritual journey and the explosion of an "aesthetic" tumblr blog. With her work, Kusama explores the relation between life and death, obliteration and infinity, and has a little fun with pumpkins and polka dots along the way.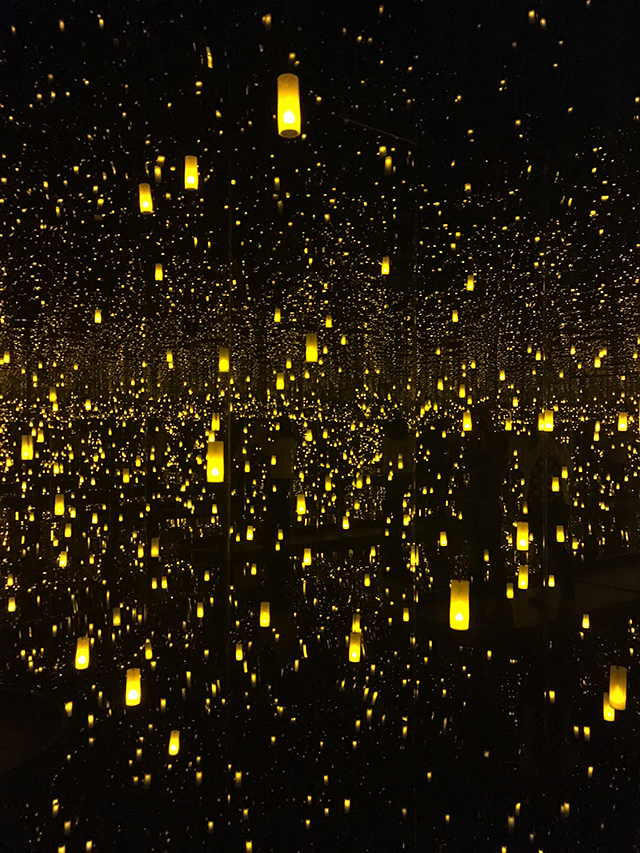 This was my favorite exhibit, Aftermath of Obliteration of Eternity, which is a mirrored room filled with flickering lights, modeled after lanterns floating down a river.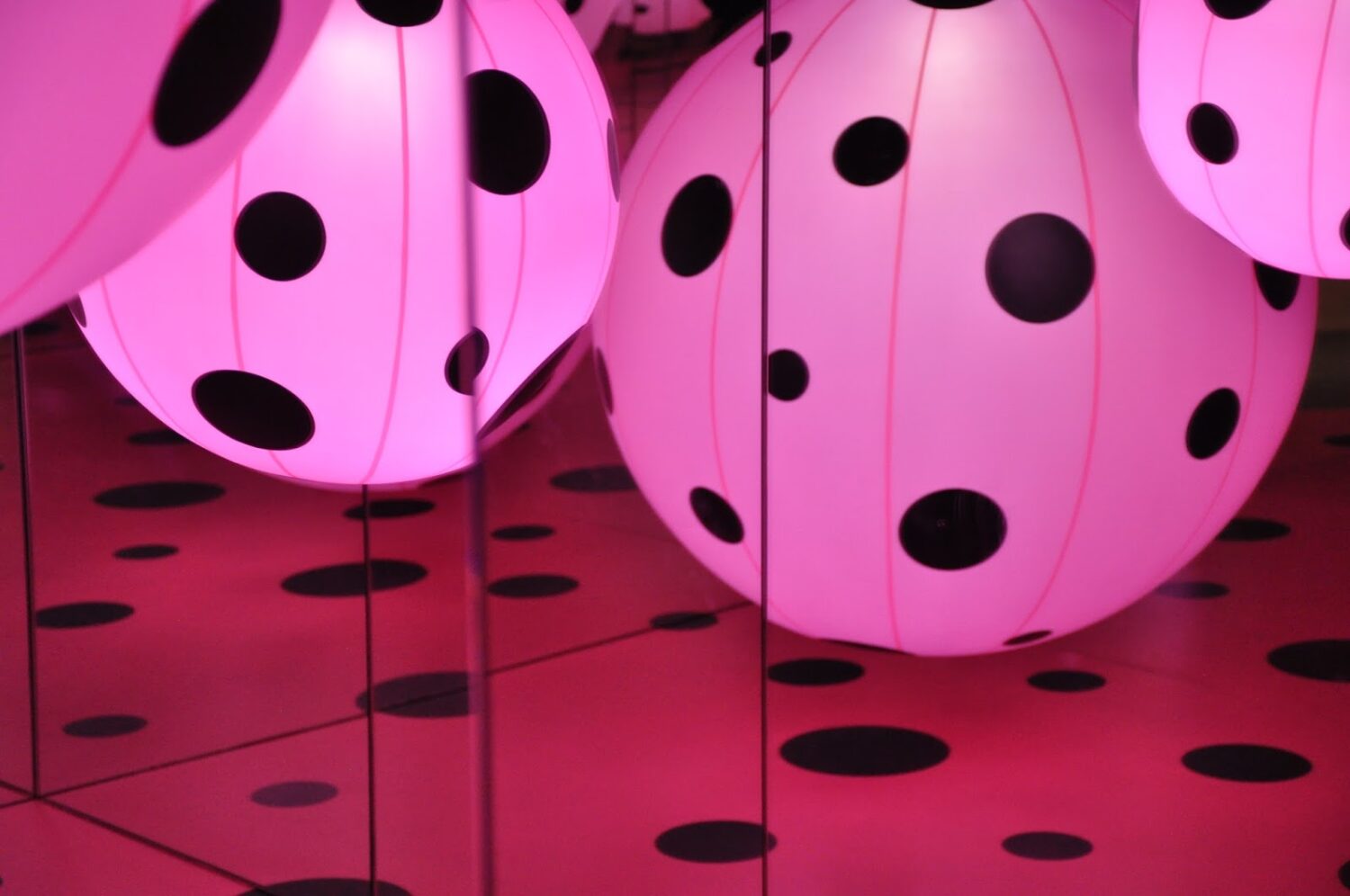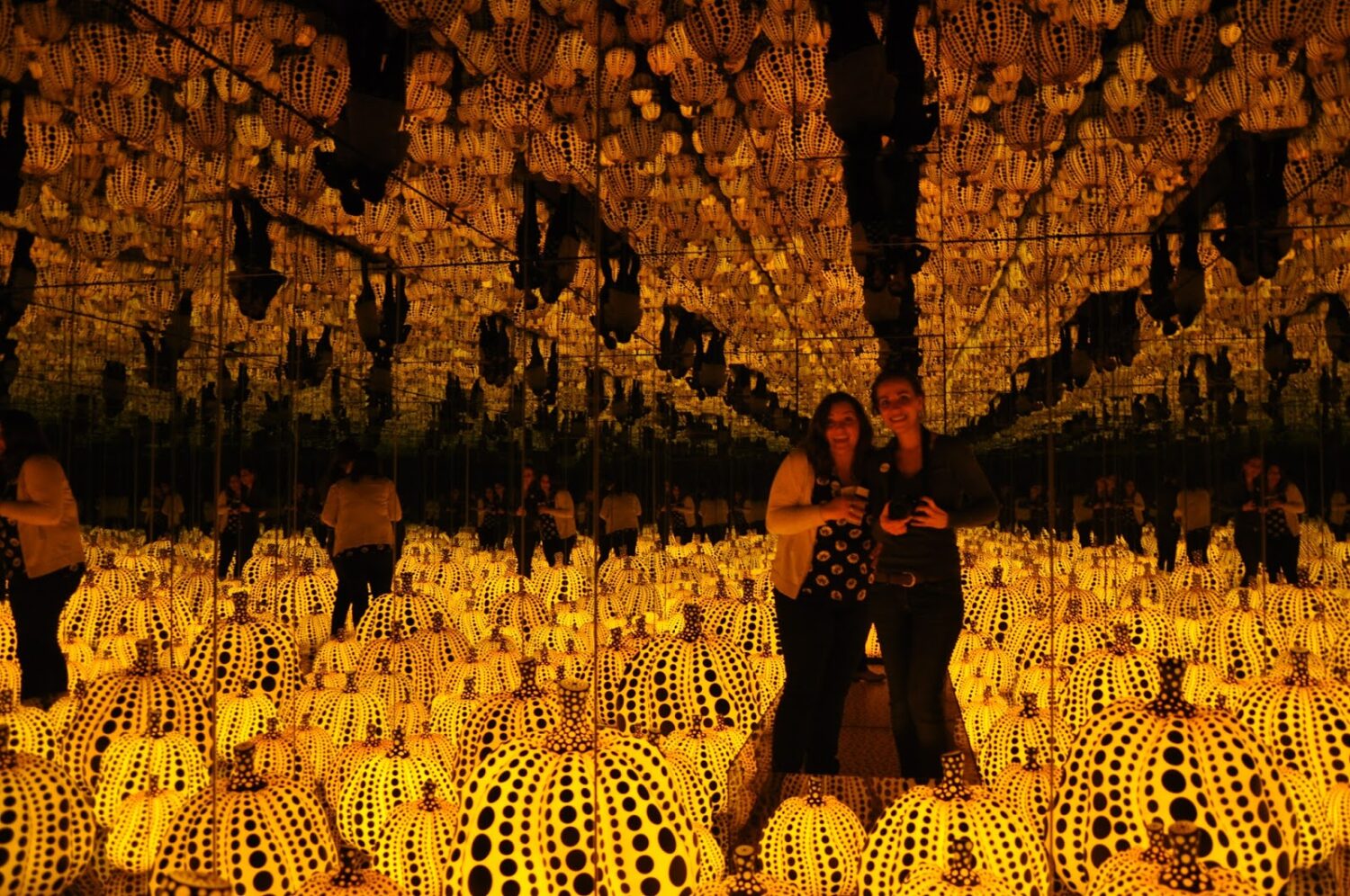 Polka Dots Obsession and All the Eternal Love I Have for the Pumpkins, featuring Sabrina, who was back in town to visit me for the week!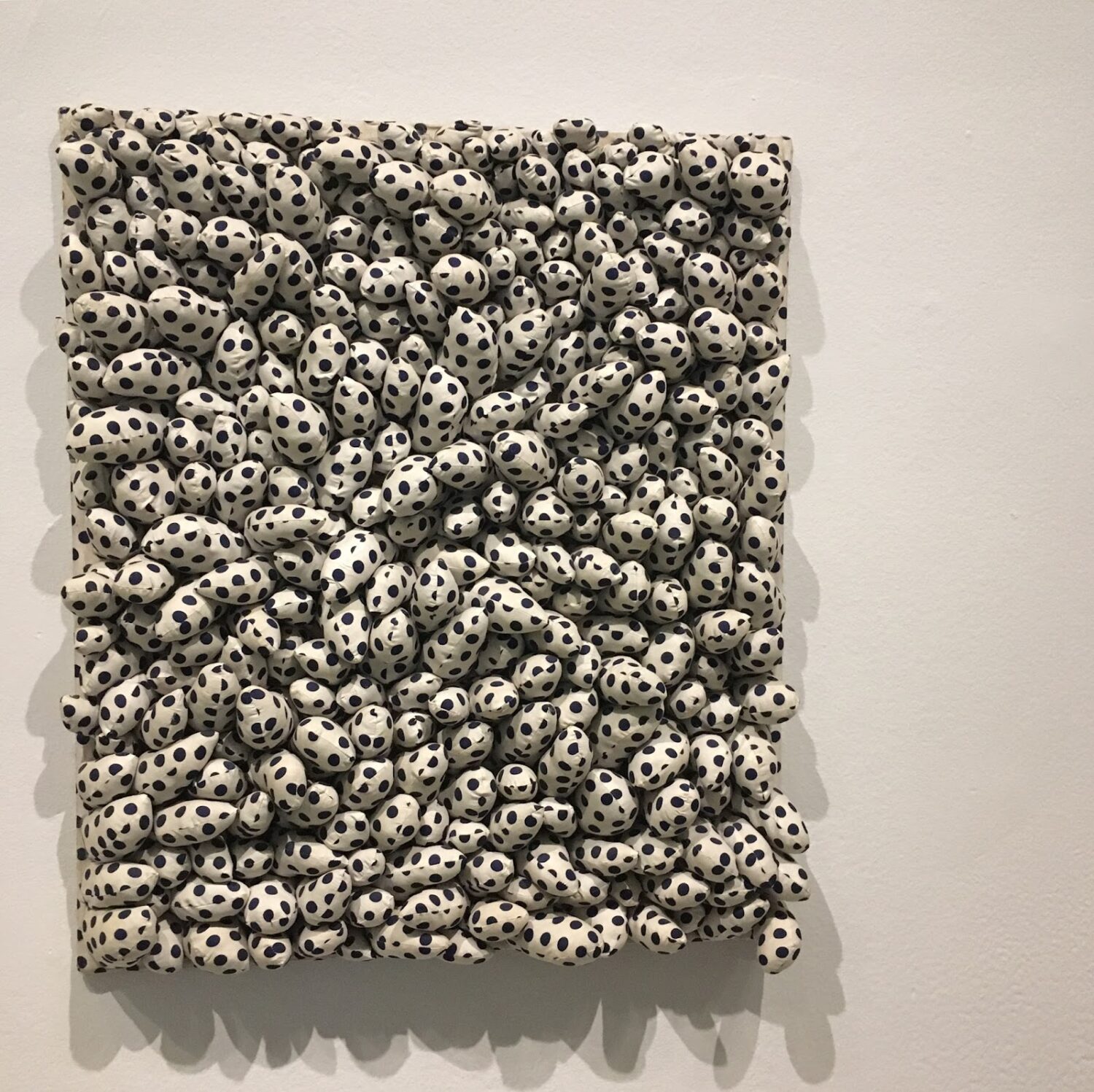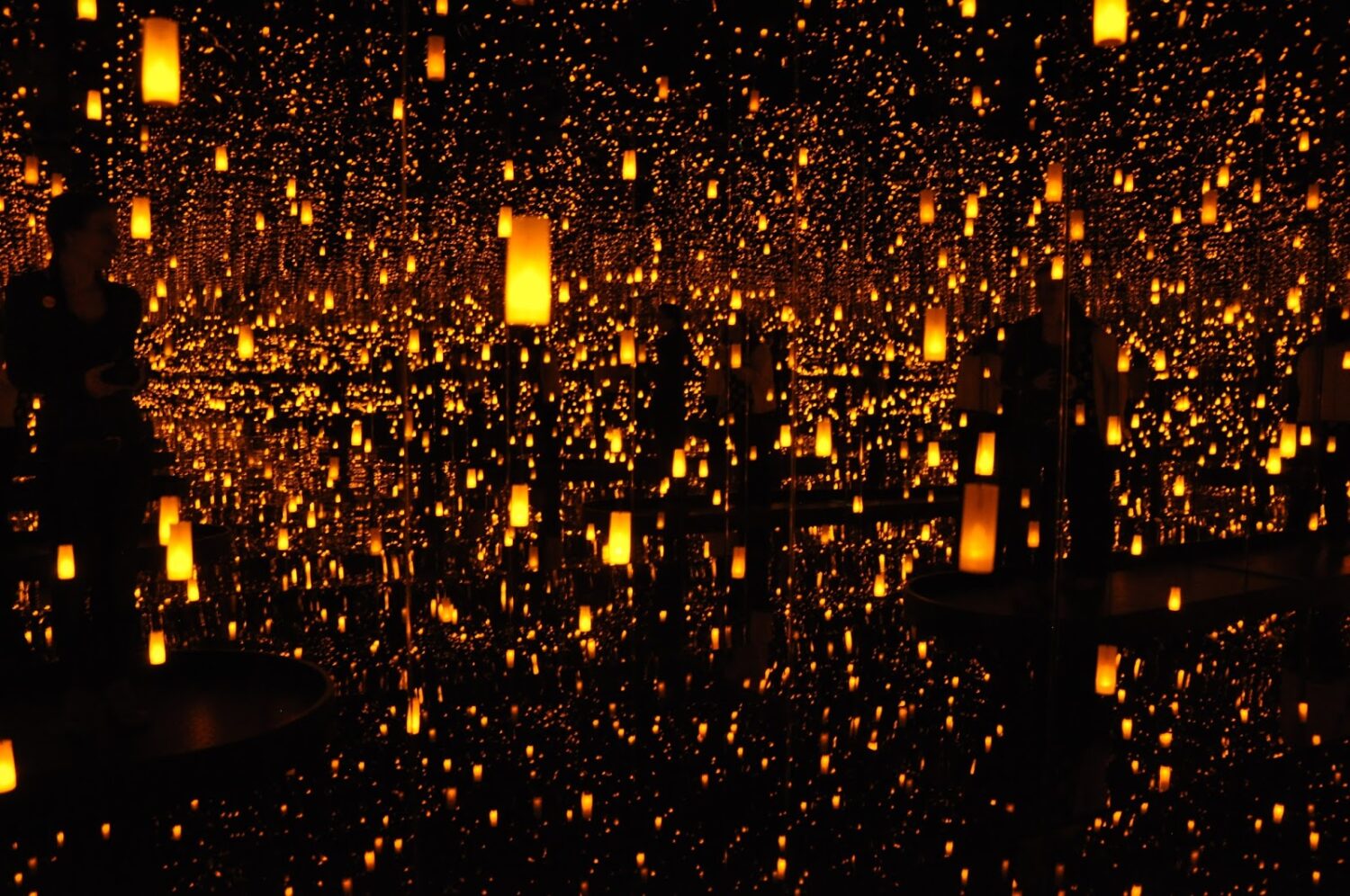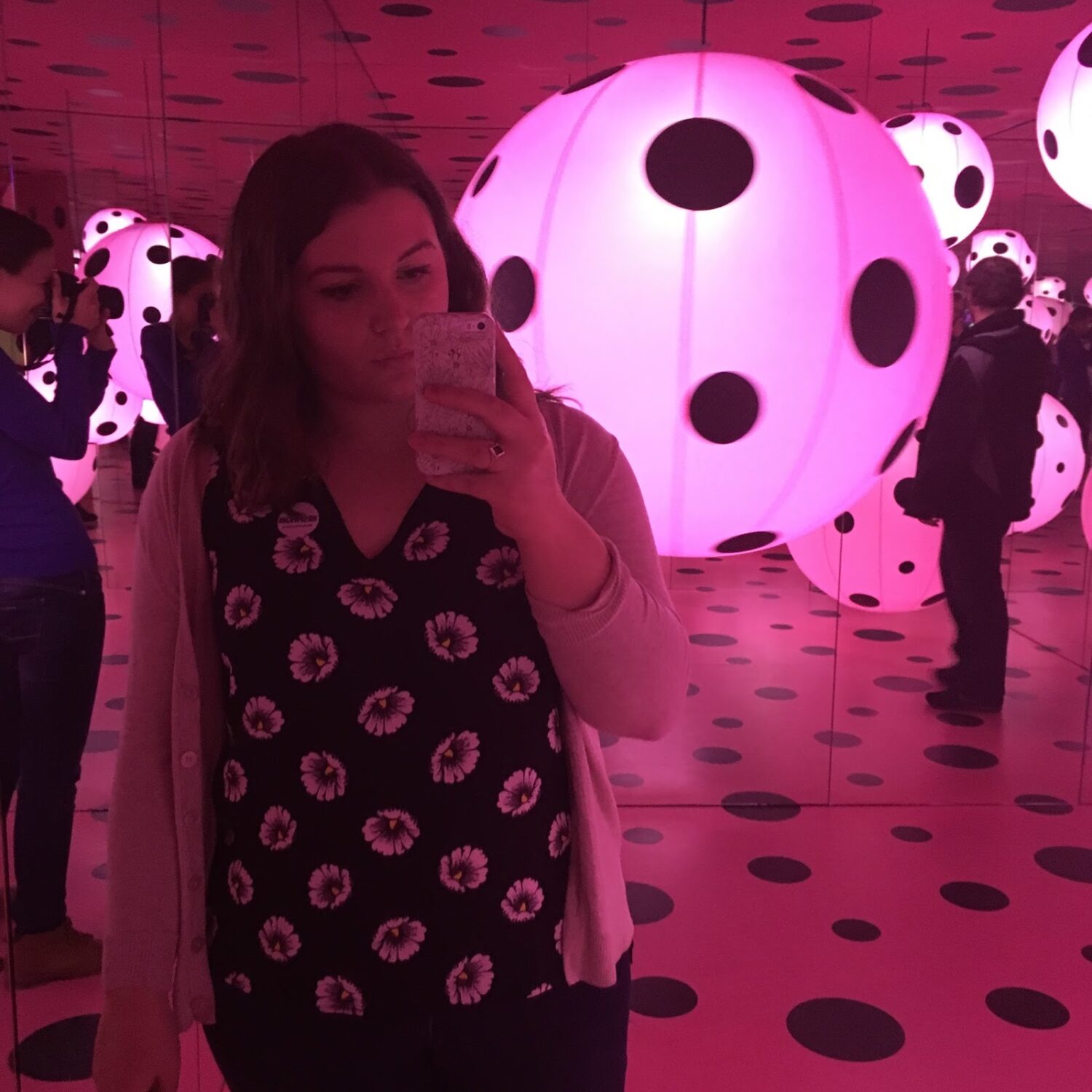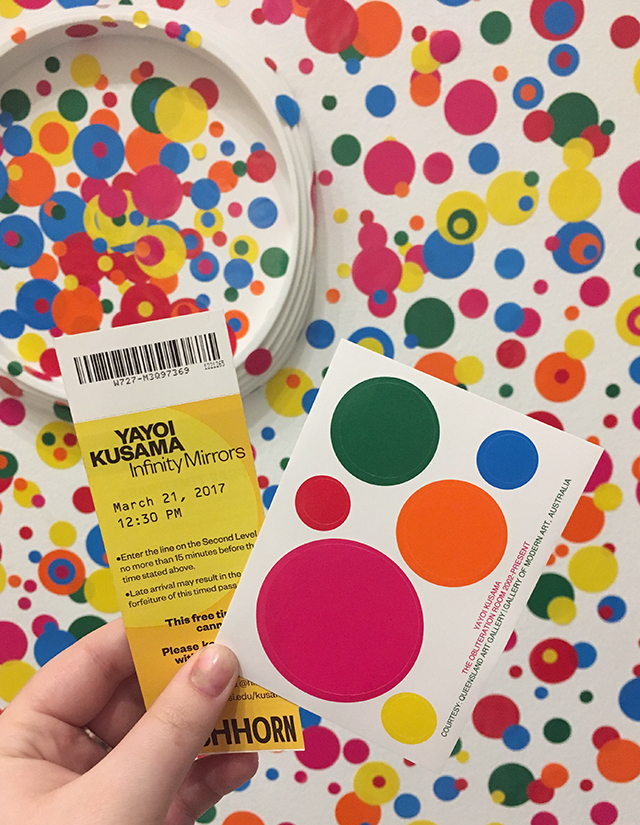 On the way out of the exhibit, each guest was handed a sheet of stickers and invited to leave their mark on the Obliteration Room, a whitewashed room that had slowly been filled with thousands of colorful polka dots.
I had a wonderful time visiting this exhibit and I will certainly be back before it moves on to it's next stop on it's nationwide tour. For more information and photos, check out the Hirschhorn Museum's website, or check out the hashtag #InfiniteKusama.
Who are your favorite artists?