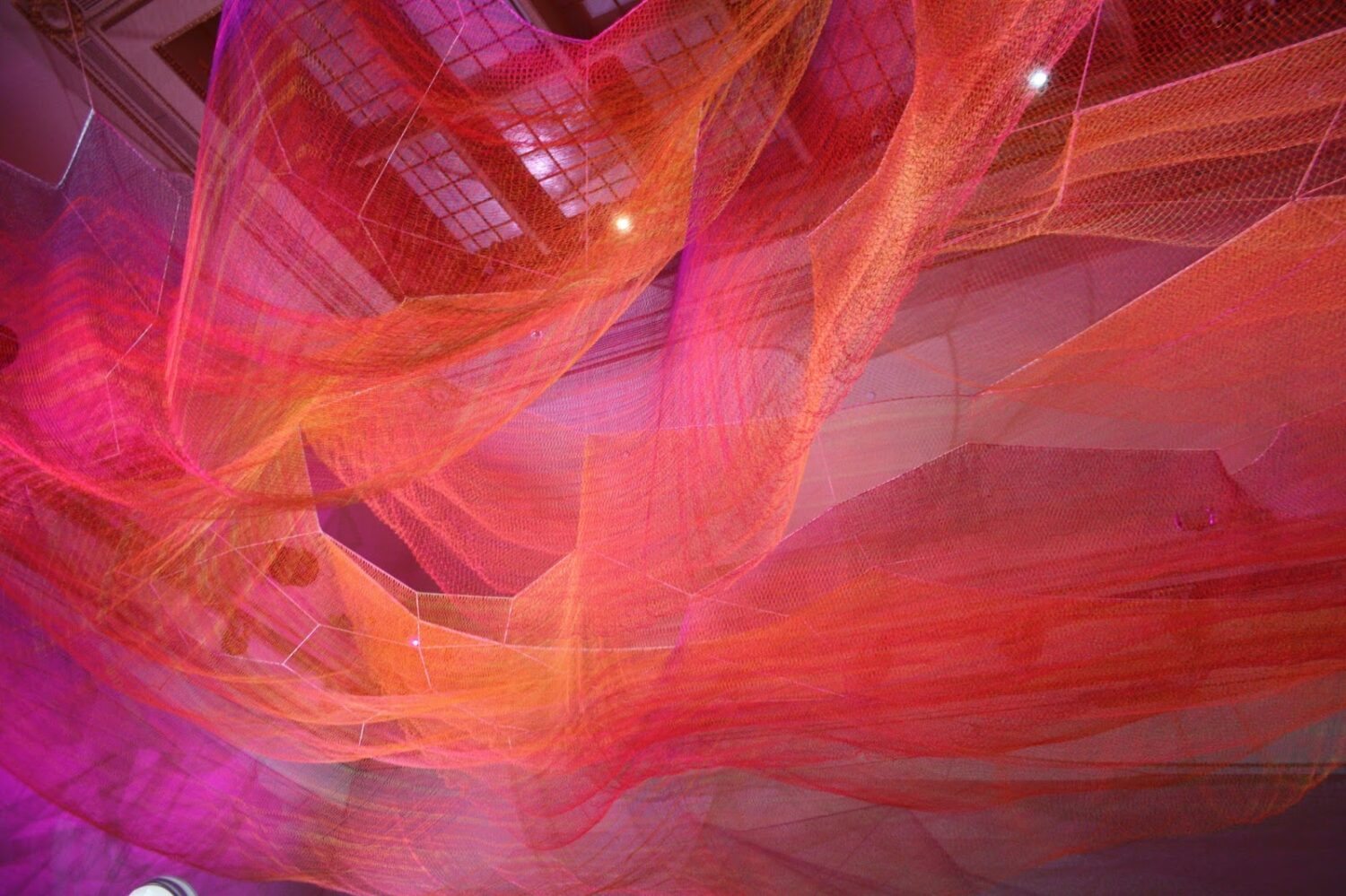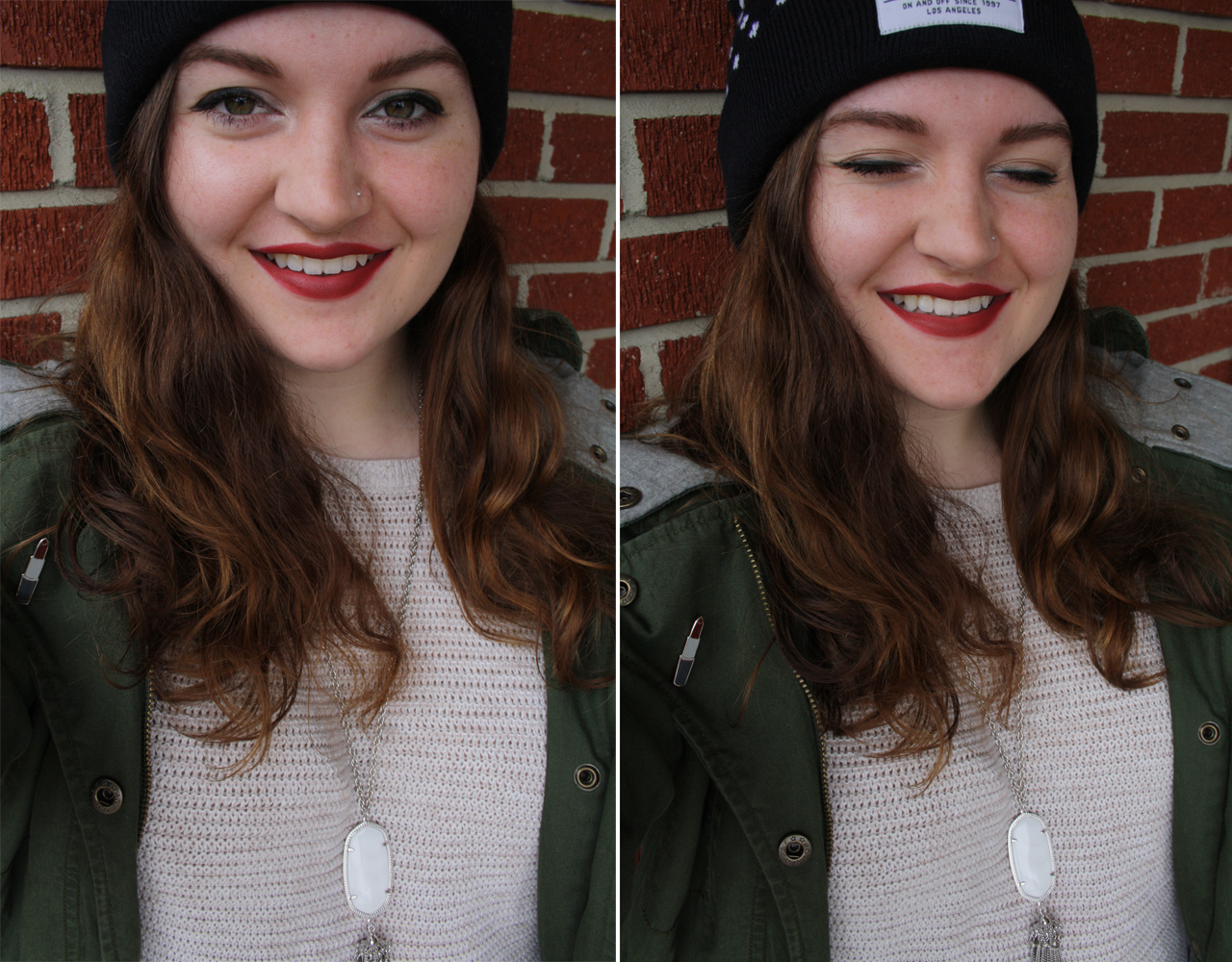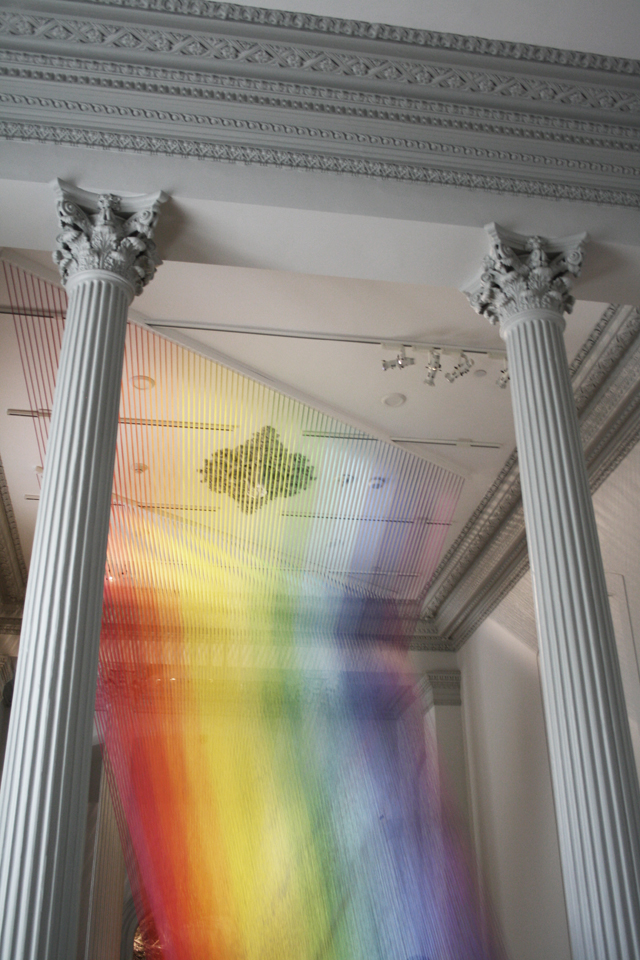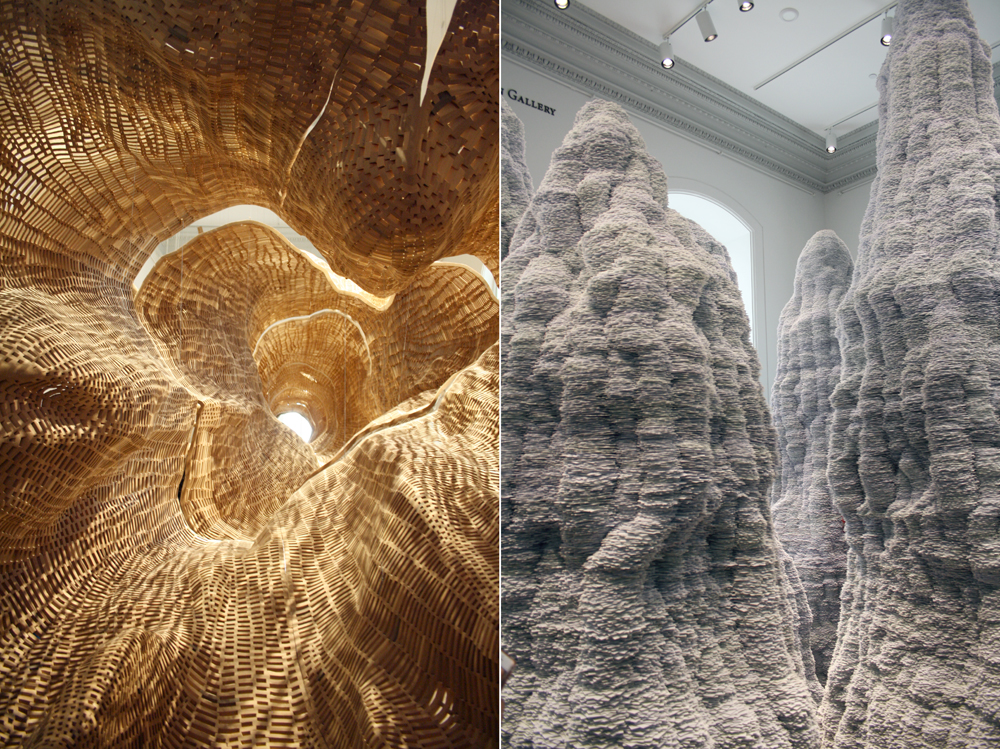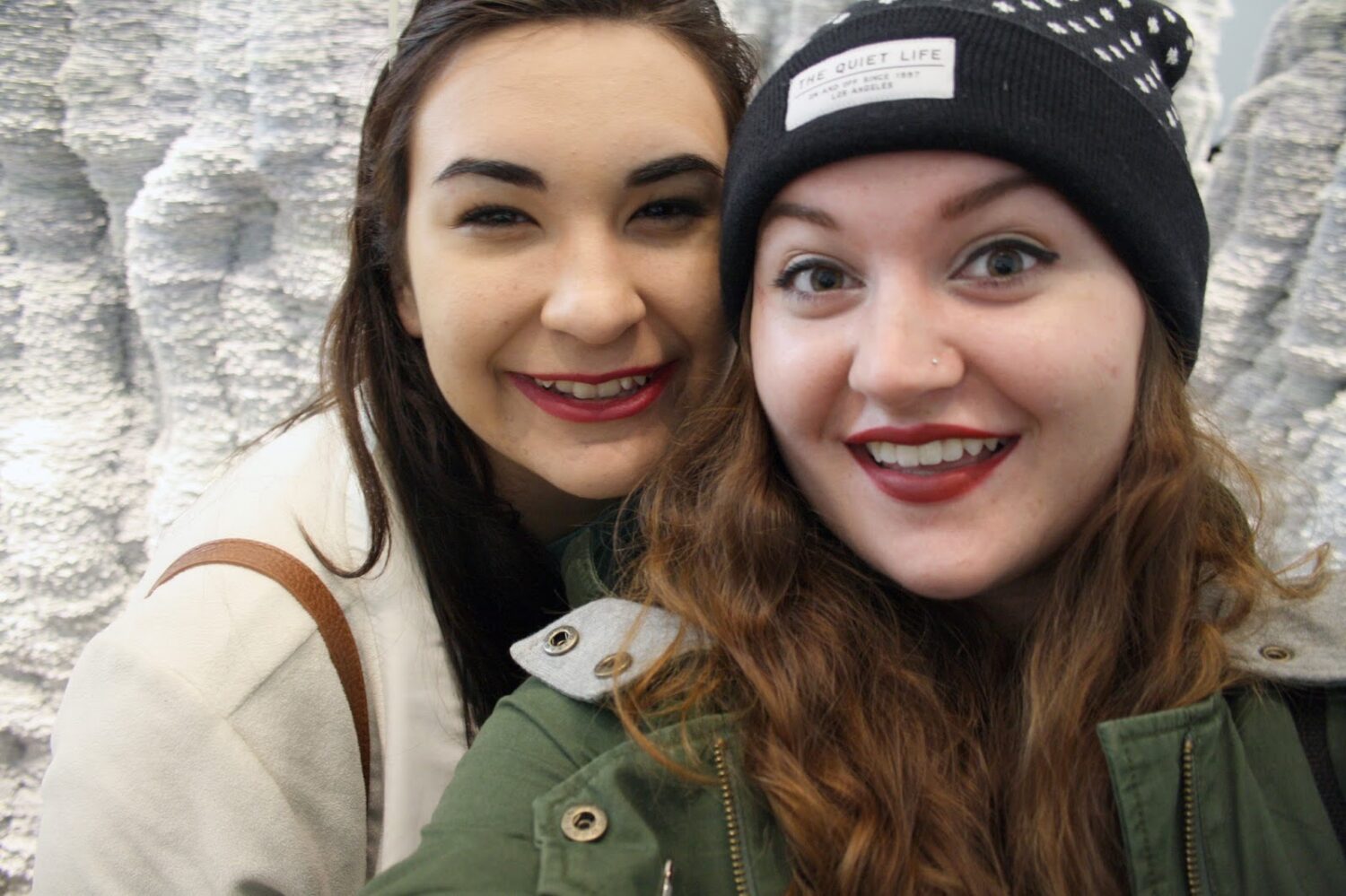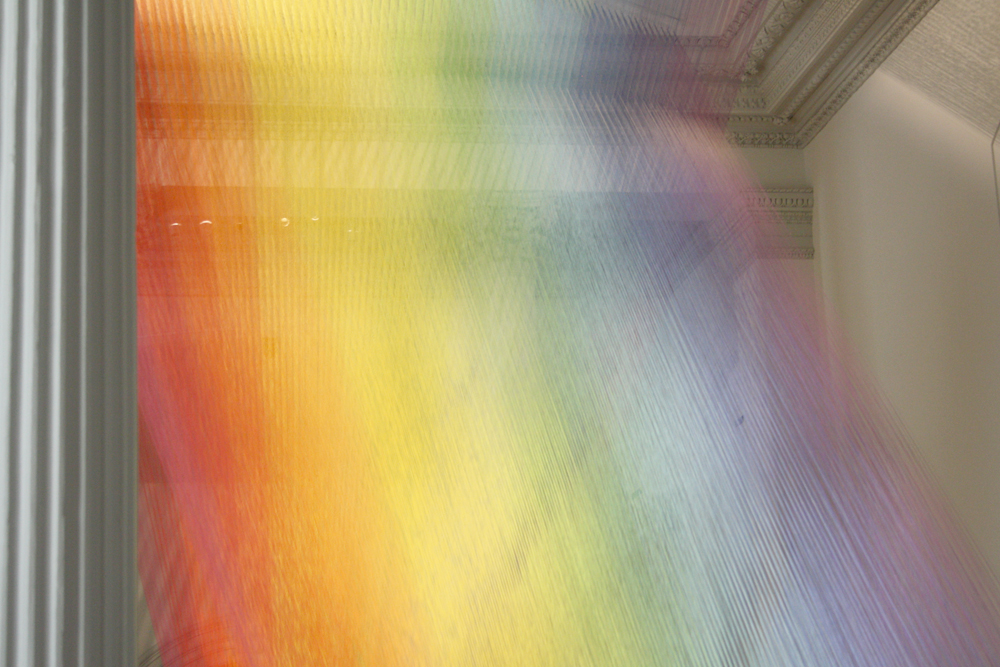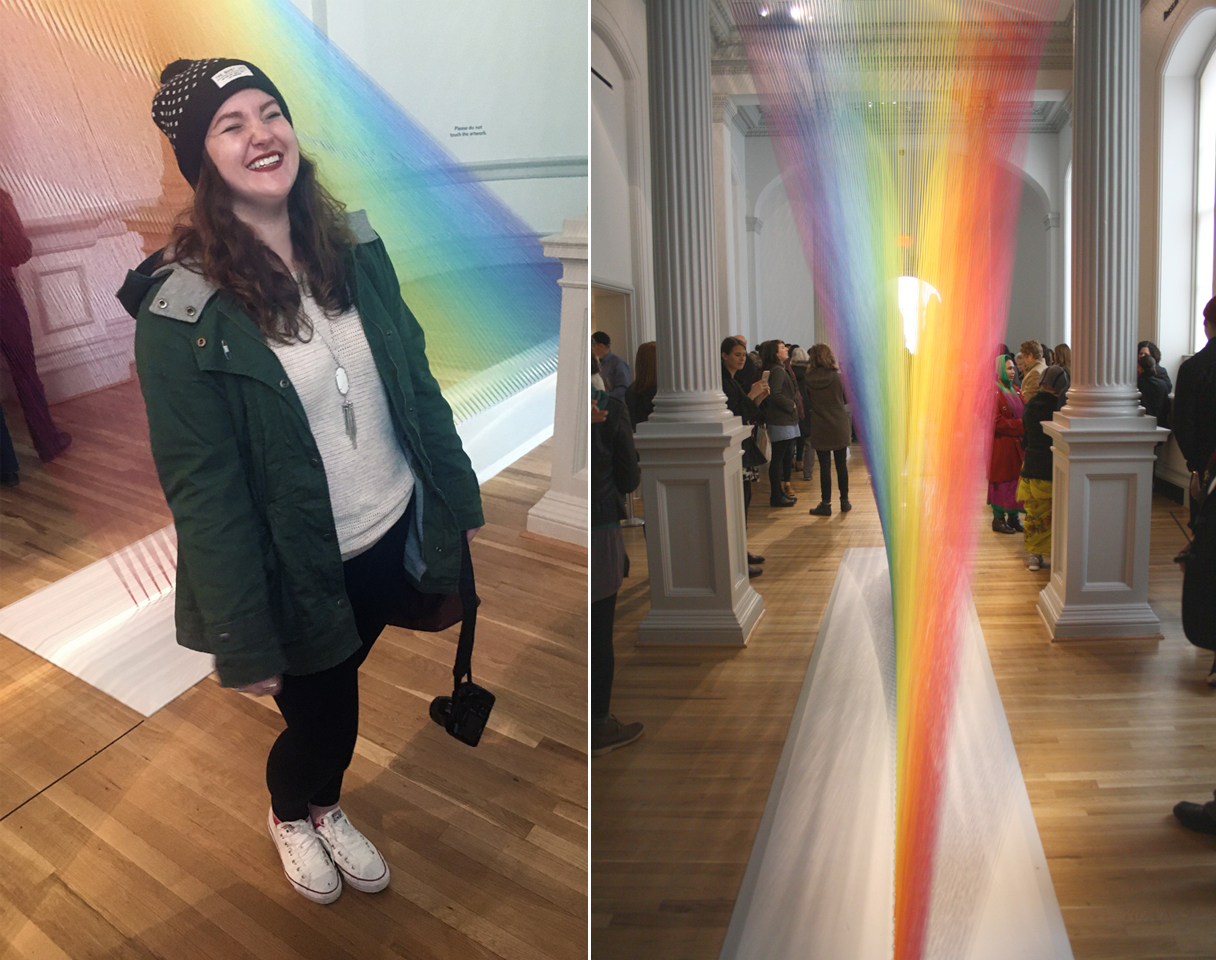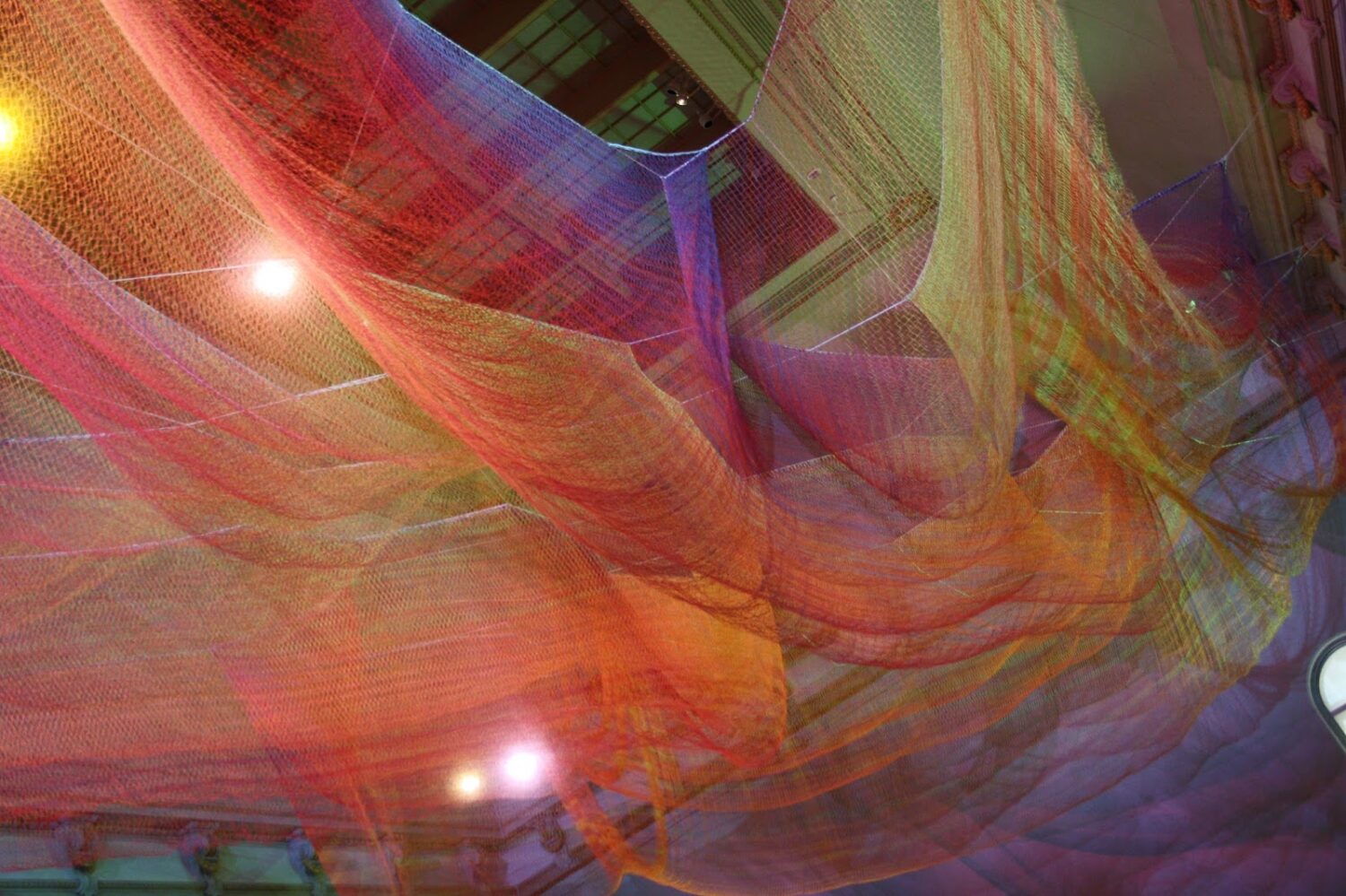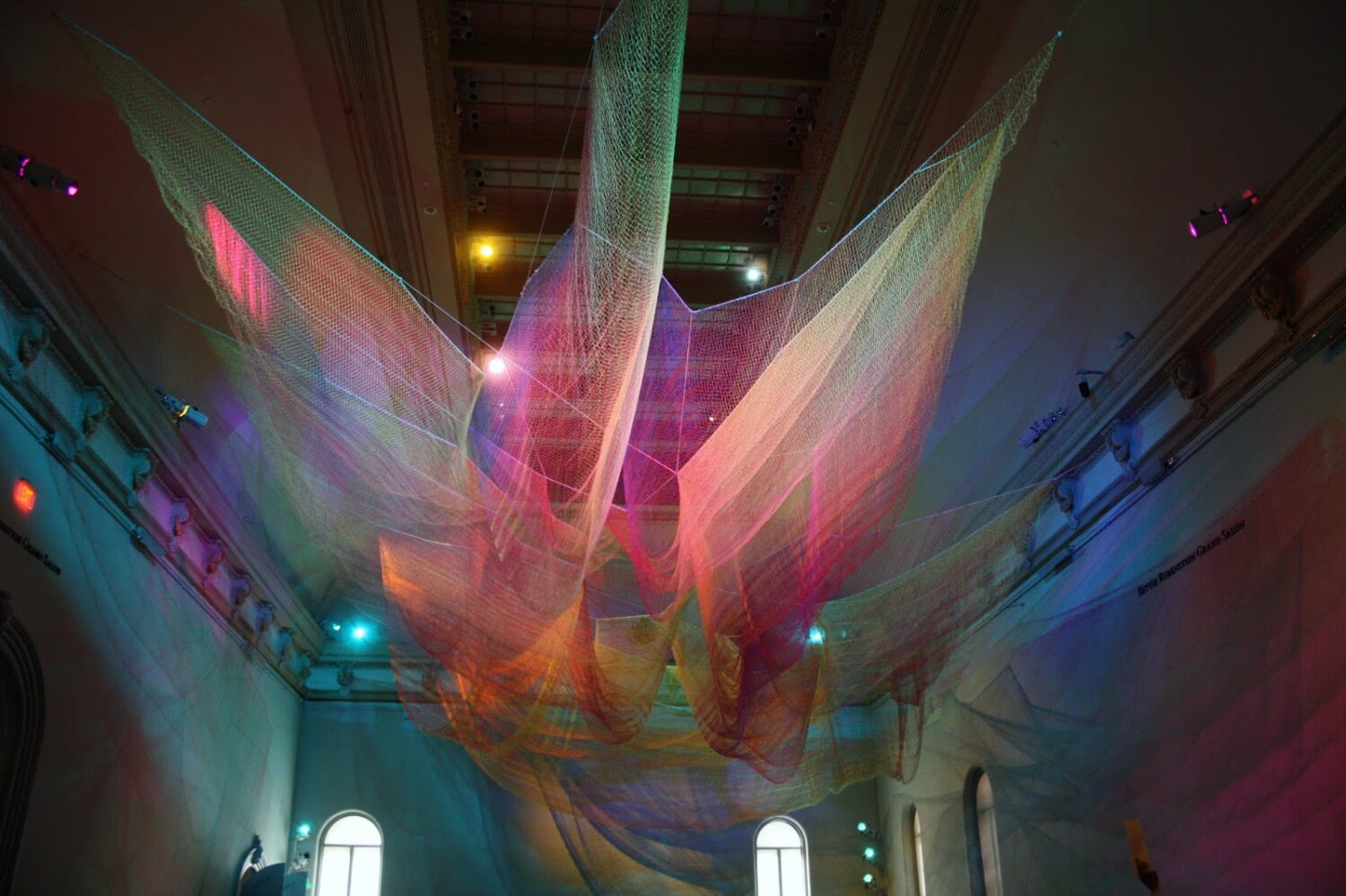 Yesterday I spent a lazy Sunday afternoon exploring the city with my gal pal Grace, as we'd planned for weeks to visit the WONDER exhibit at Renwick Gallery. I'd never been to this particular art venue before, so I was really excited to pop in and see what all the fuss was about.
I definitely wasn't the only one, as it felt like we were wading through thousands of people just to get a glimpse at the art. Note to self: Museums on a weekend – bad idea for locals. The photos just don't do any justice to how beautiful the art is, nor does it show you the sheer volume of bodies packed into the space (because I made a point to take photos without many people in them, ha!) I can't be the only blogger who gets extremely frustrated having random people popping in and out of my shots while trying to take them!
The art seemed very texture and color-centric and most of the exhibitons took up the entire rooms they were placed in. This lead to an experience in which all senses were involved. This is definitely not one of those stuffy, pretentious art galleries!
My favorite of the pieces was in the first room, a giant ceiling-to-floor rainbow installation. The rainbow was constructed from individually colored threads, and being in the room makes you feel as if you're standing inside a prism. I'm laughing in the photo because my friend was so engrossed in getting the shot of me that she collided with an old man, almost knocking him into the art. Oops! I can't help it that I'm a model 😉
Another piece was a wooden cast of a real tree, and another involved endless stacks of index cards (kind of how I feel when studying, tbh) but the most famous piece in the gallery is the one hanging in the ballroom area, which creates a gorgeous Aurora Borealis effect in the whole room. Interestingly enough, the netting hanging across the ceiling is a replica of the shock waves that went across Japan during the 2011 earthquakes and tsunami. I thought it was quite poignant that something so beautiful could represent something so incredibly devastating. Definitely very thought provoking!
If you're in DC and need something to do, I definitely recommend checking out the Renwick Gallery, it did not disappoint!
♥
What did you do this weekend?
♥