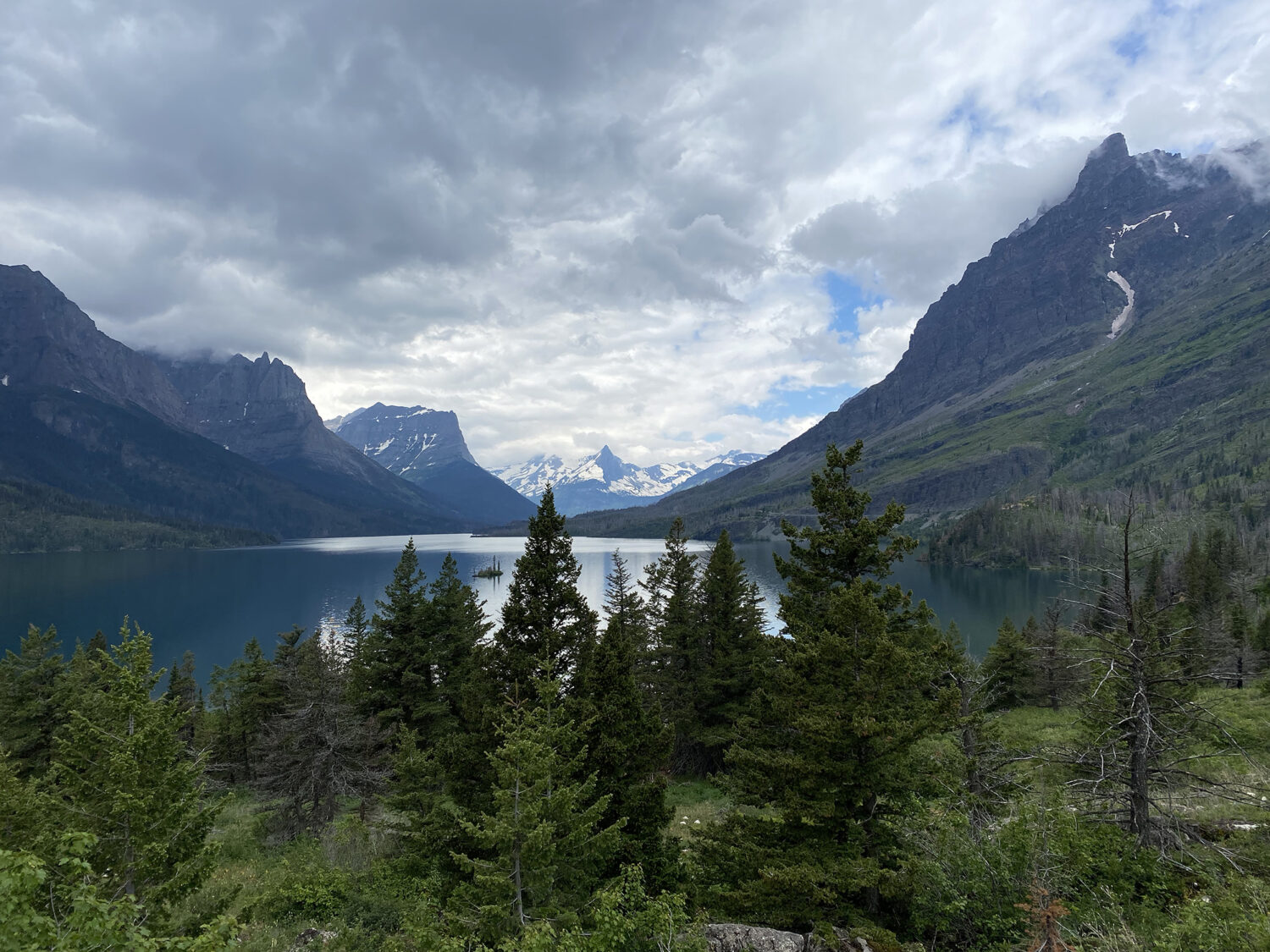 Last month my boyfriend David and I visited Glacier National Park. It was a trip I had taken with my family when I was in my early teens, and even though at least a decade had passed, I remember it being one of the most beautiful places I had ever been. Since I moved out west I had been dreaming of going back to Glacier and I knew it was a place David would love too. From where we live in northern Utah, Glacier is only about an 8 hour drive so we took a long weekend and made the trek up to Montana.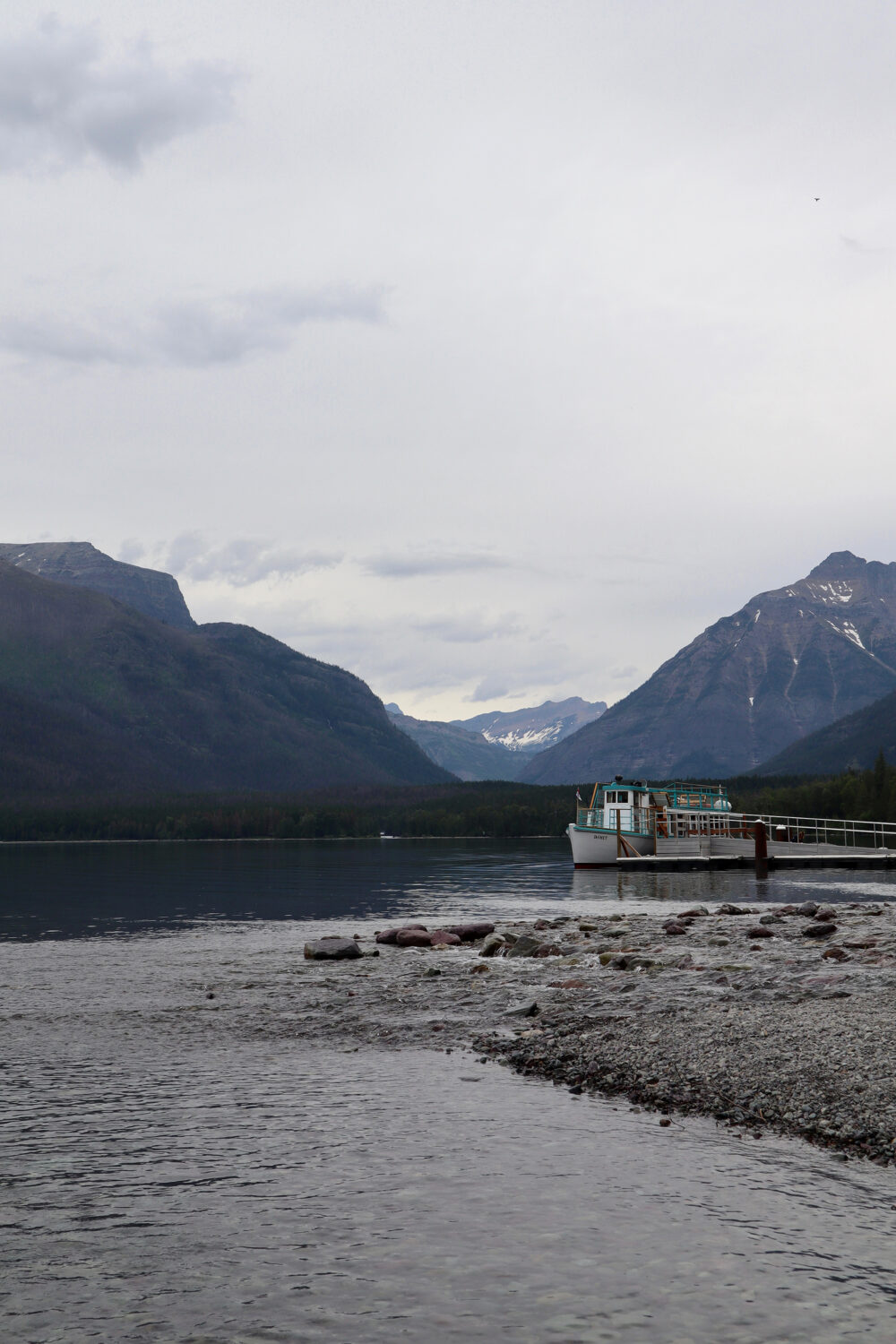 The first day, we stopped in Missoula for a steak dinner (with unbelievable truffle fries) and a night's rest so we could be bright eyed and bushy tailed for the journey to the west side of the park. Our first stop inside the park was Lake McDonald Lodge to take a peek around and dip our toes in the water.
One of the most memorable things about Lake McDonald is the smooth and colorful stones. As hard as I tried, photos did not quite capture their beauty. So many of them had gorgeous stripes, spots, and color variations. It was so hard not to take an entire bucket home.
We saw countless rivers and waterfalls during this trip, and one of the most spectacular things was the bright teal water. It almost looks fake, like it's been dyed or treated but it is crystal clear and 100% natural.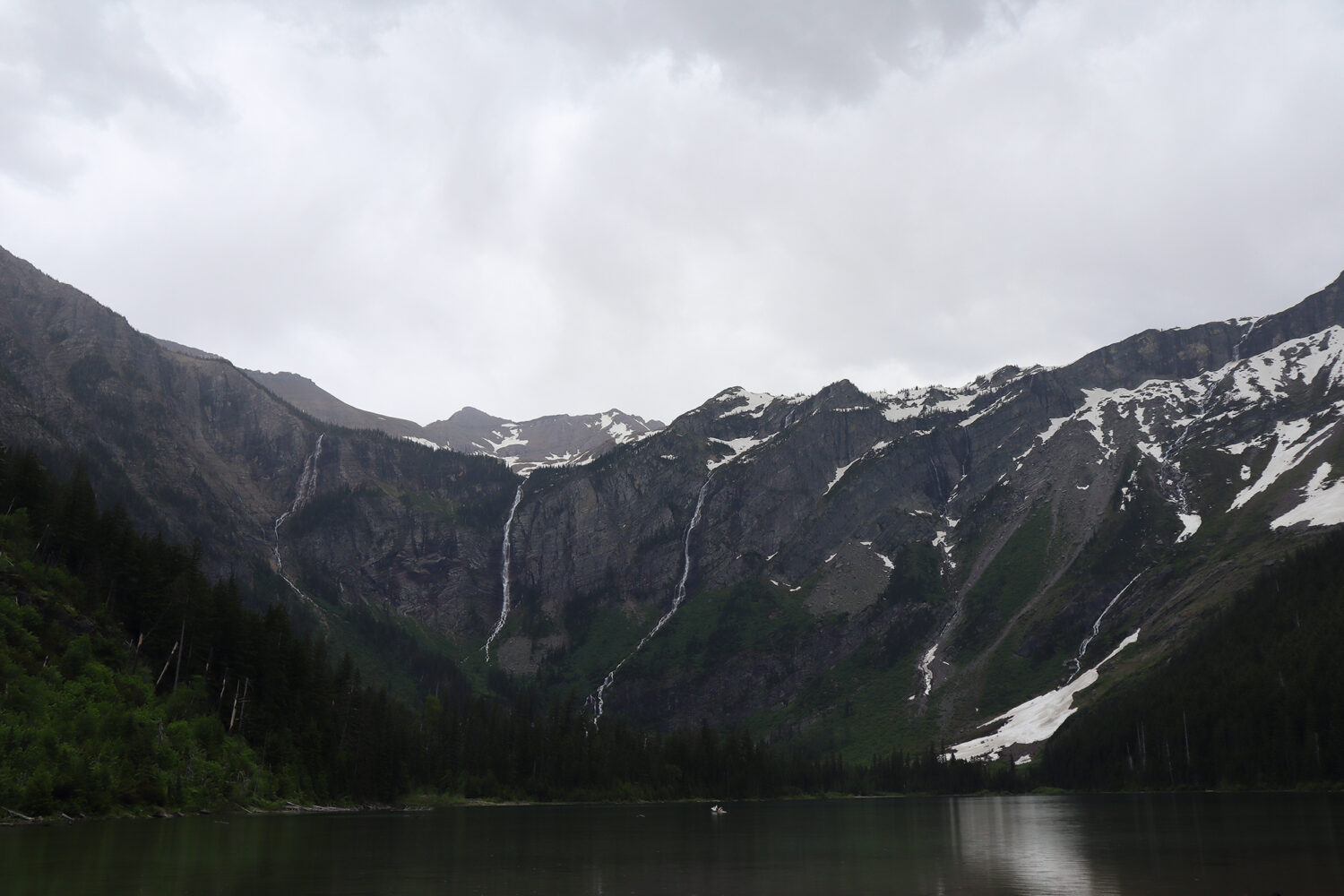 The highlight of our first day was a hike to Avalanche Lake, about a 4 mile round trip. It started to rain right as we reached the lake but that did not dampen our spirits one bit. The hike was peaceful, fairly well traveled and boasted some of the best views that we couldn't have gotten from the car.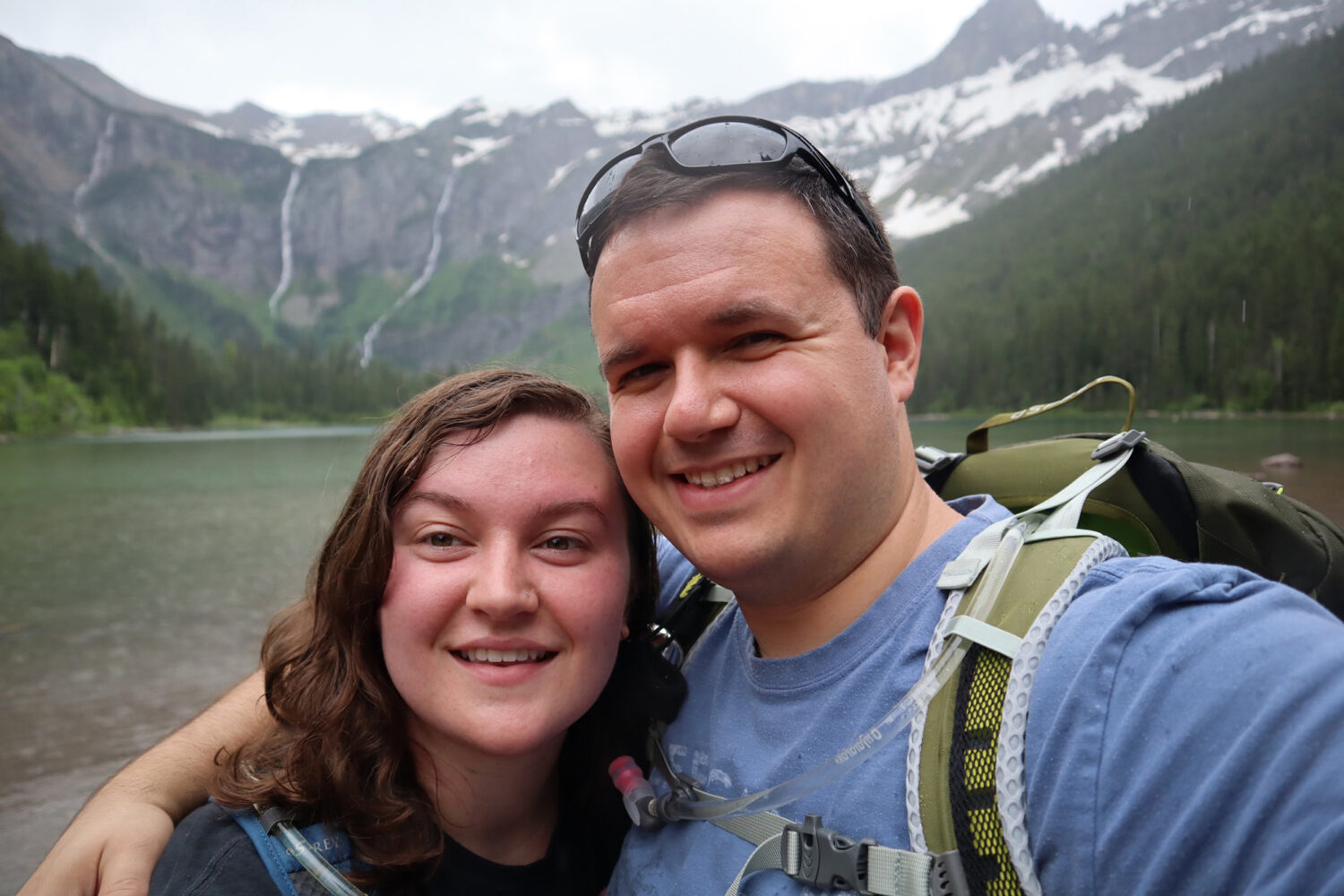 Of course you can't leave such a beautiful place without at least one sweaty, rain-drenched selfie! Glamour!
The Avalanche Lake hike should definitely be high on your list when planning a trip to Glacier, great for kids, just enough physical activity to feel accomplished but not wiped, and so worth the mileage! The signs at the entrance to the trail warn of bears, but we had bells on our backpacks, and a ton of other hikers had rented bear spray so we weren't too worried.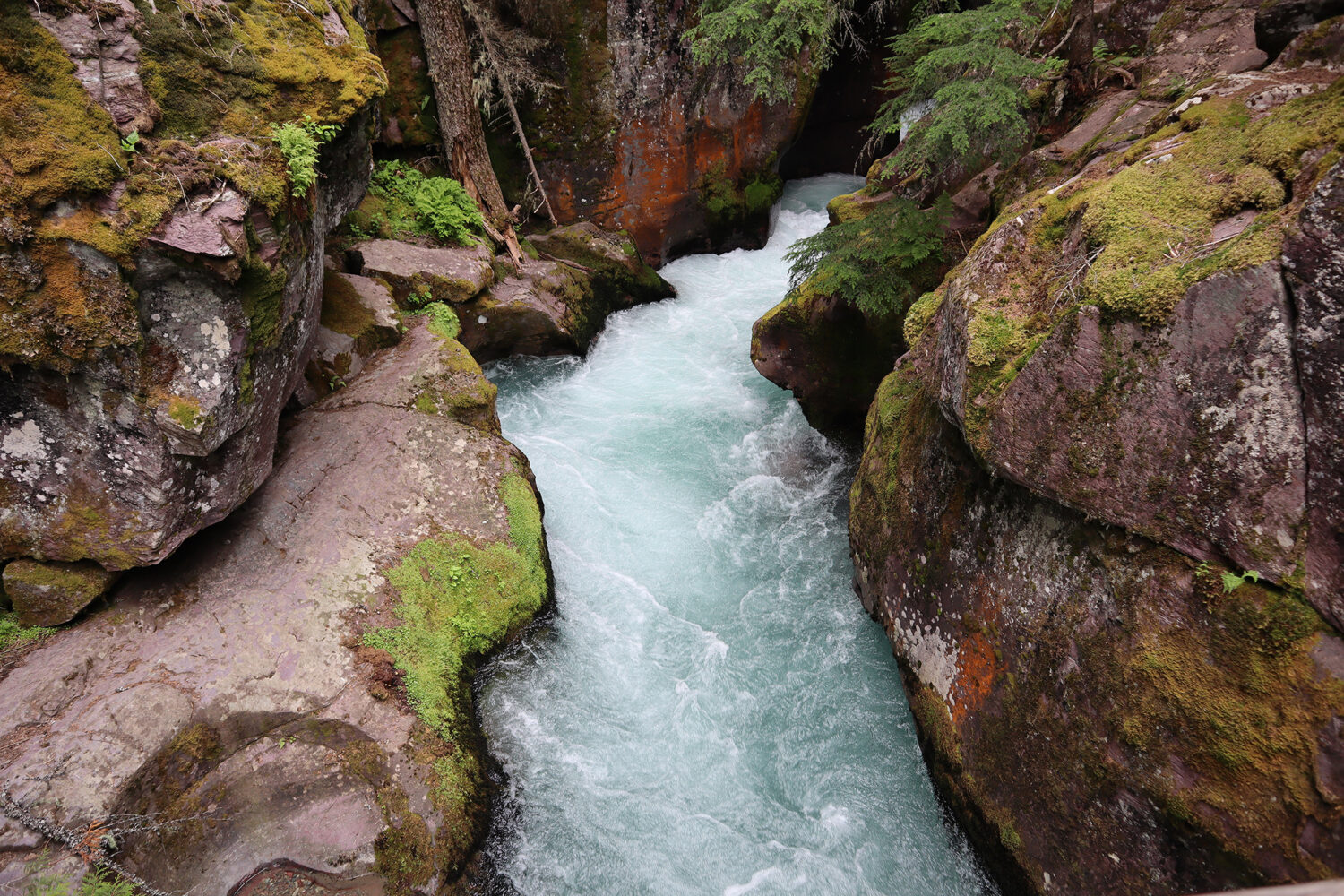 This river along the trail had the fastest moving water I had ever seen. The sound from the water rushing could be heard from quite a distance away, and we were in awe of how easily the rapids had seemed to carve the big red stones surrounding the banks over the years.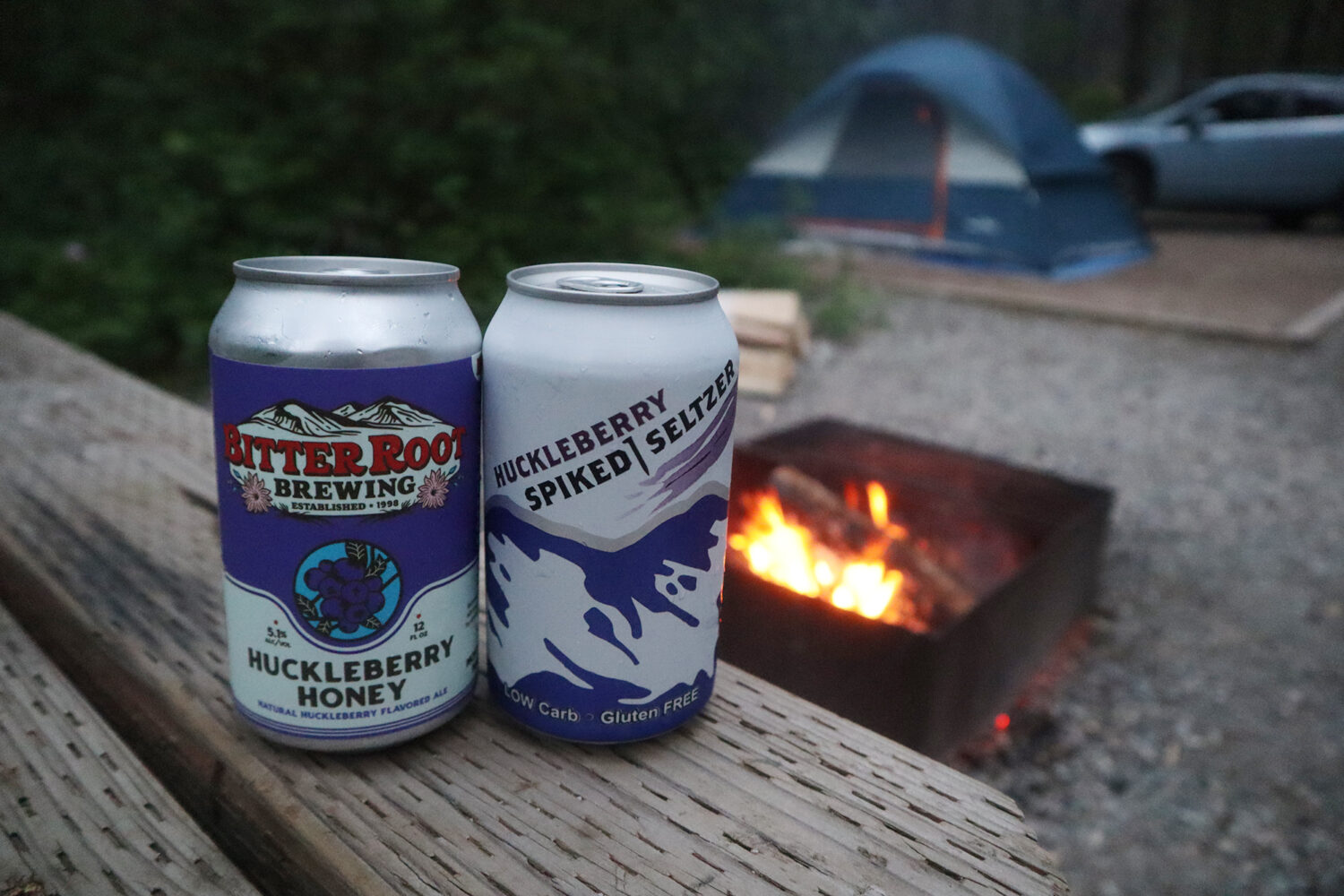 Before heading into our campsite for the night, we stopped at Glacier Distilling Company to try the local spirits. I picked up a bottle of huckleberry liqueur – huckleberry is a huge thing in Montana, everywhere you look there's a huckleberry variety of something – and David got a bottle of huckleberry whiskey. Both incredibly delicious! We ended the night with campfire-cooked hotdogs and s'mores.
The next morning we did the two hour drive around the perimeter of the park to the St. Mary's entrance. Due to construction, the Going To The Sun Road (the main road in the park) was closed in the middle, so we had to take a detour. This side of the park is just a stone's throw away from Canada, and definitely packed a punch when it came to the views.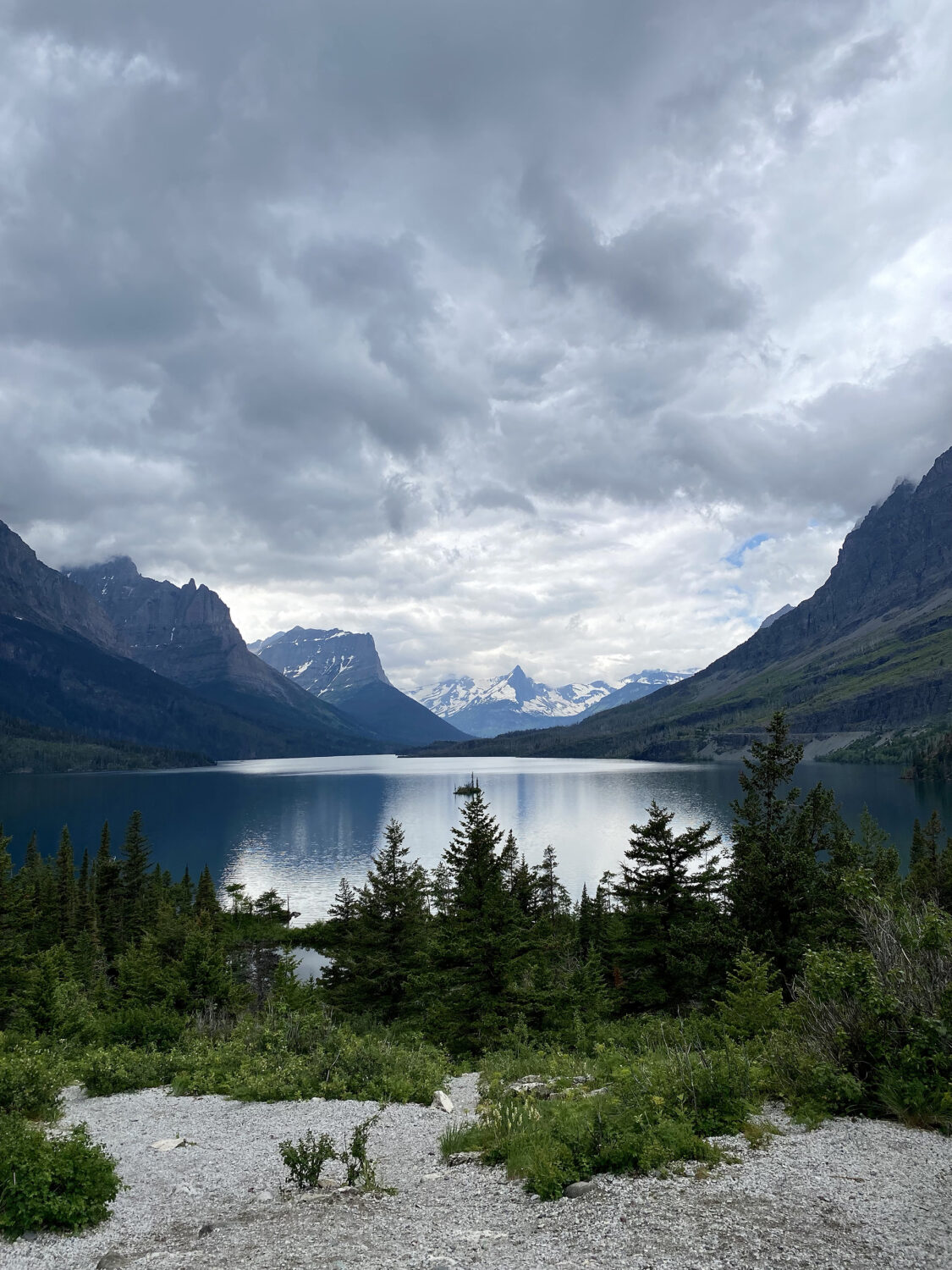 What more can I say? Just look!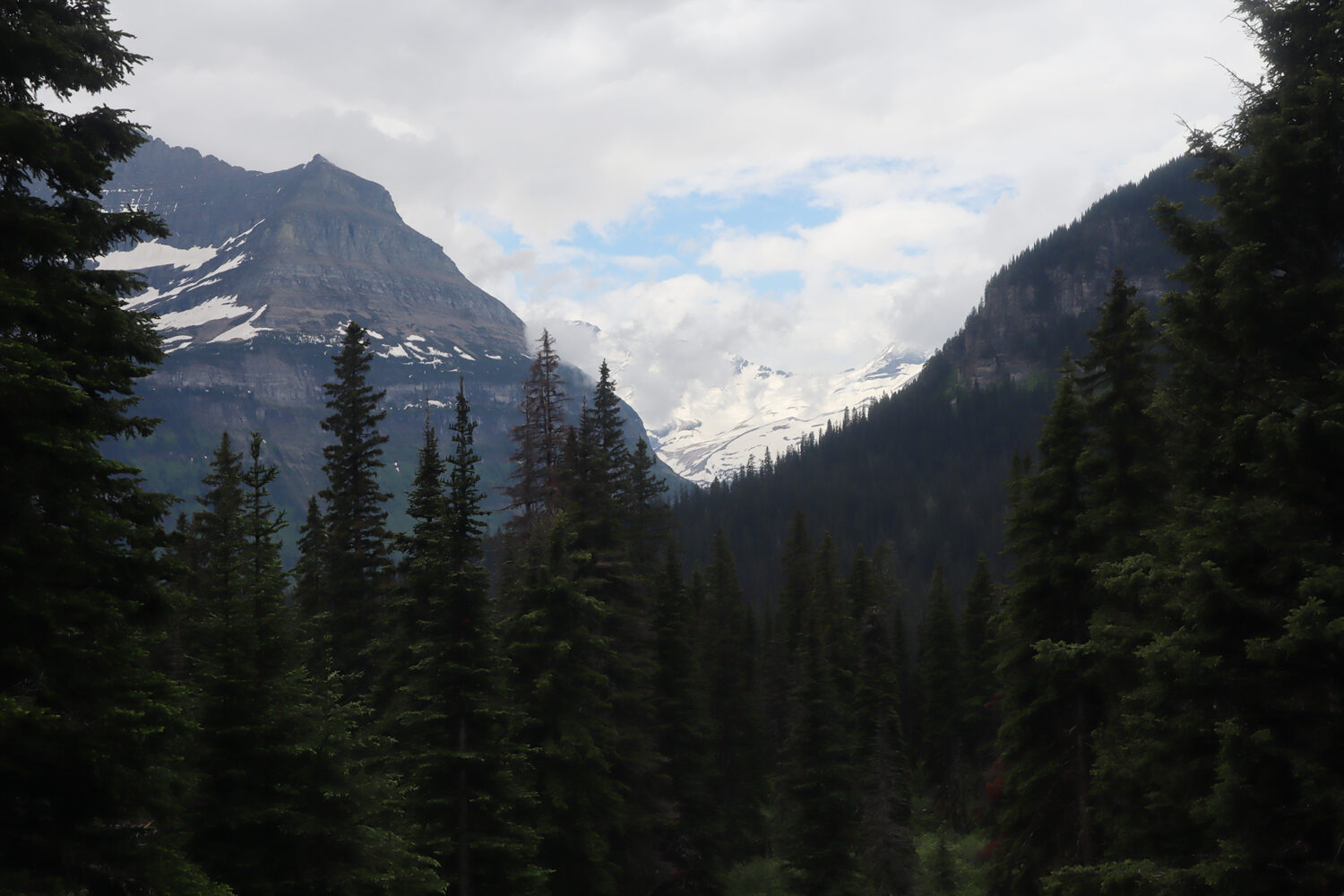 When it was time to head home we stopped to stay for the evening in Butte, had a lovely dinner with a shocking amount of courses for really cheap, and in the morning we rode the cruise control about 95% of the way through the rest of Montana and Idaho. Ever since we left Glacier we haven't stopped talking about going back!
I would not hesitate for a second to recommend a trip to GNP. If you do decide to make the trip, here are my tips:
Check the park website or recreation.gov a few weeks before your trip. There could be road closures (especially if you're going in the cooler months) and currently there is a ticketing system in place for entry. These are timed and limited release, so booking in advance is definitely key.
Look around at KOAs and other campsites rather than just defaulting to hotels – a lot of them have cabins and tiny homes too! There are also a lot of "canvas" resorts that offer glamping tents with beds inside. Super fun and a great way to feel one with the wilderness!
Research hikes before you go, bring plenty of water and snacks if you plan to get off the beaten path. Consider packing your car with a cooler and some stuff for lunches, there aren't a ton of places to buy food inside the park.
If you see wildlife, leave it alone!
Try something huckleberry, and bring some home for friends, it's so good!
Have you ever been to Glacier?
What are your favorite National Parks?