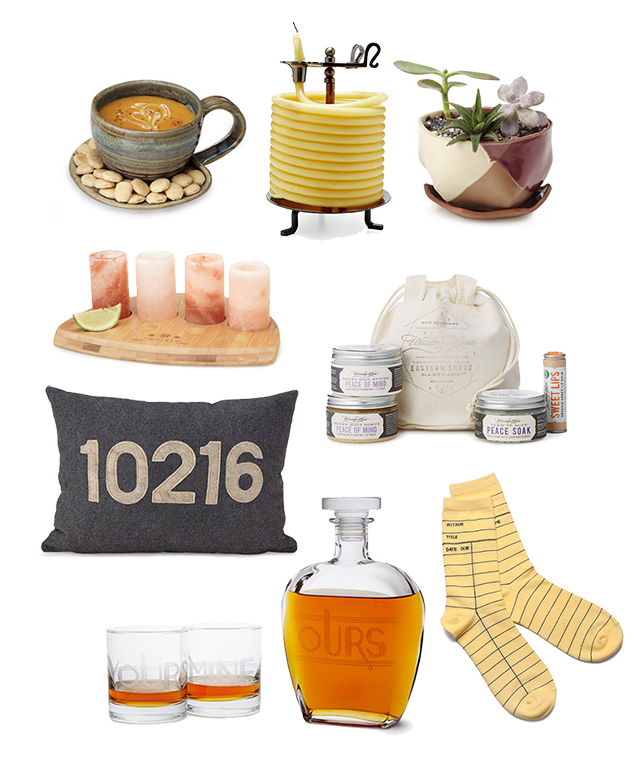 I've been wanting to update my surroundings a little lately, and I've been looking for items that are stylish, high quality materials, and add a little something different to my space. Especially since it's about to start getting colder, I'll be hanging around at home a little more, and wanting to cozy up with some Netflix and some wine.
I found that UncommonGoods checked the boxes for pretty much all of those requirements, and I love that they offer not only artfully crafted handmade options, many of their items are sustainably sourced, made from recycled materials, and have organic origins.
Wedding gifts
,
personalized gifts
,
gifts for men
, and fun stuff just because! Pictured above is my personal wishlist, and as you can tell, there's something for everyone!
♥
What's on your wishlist?