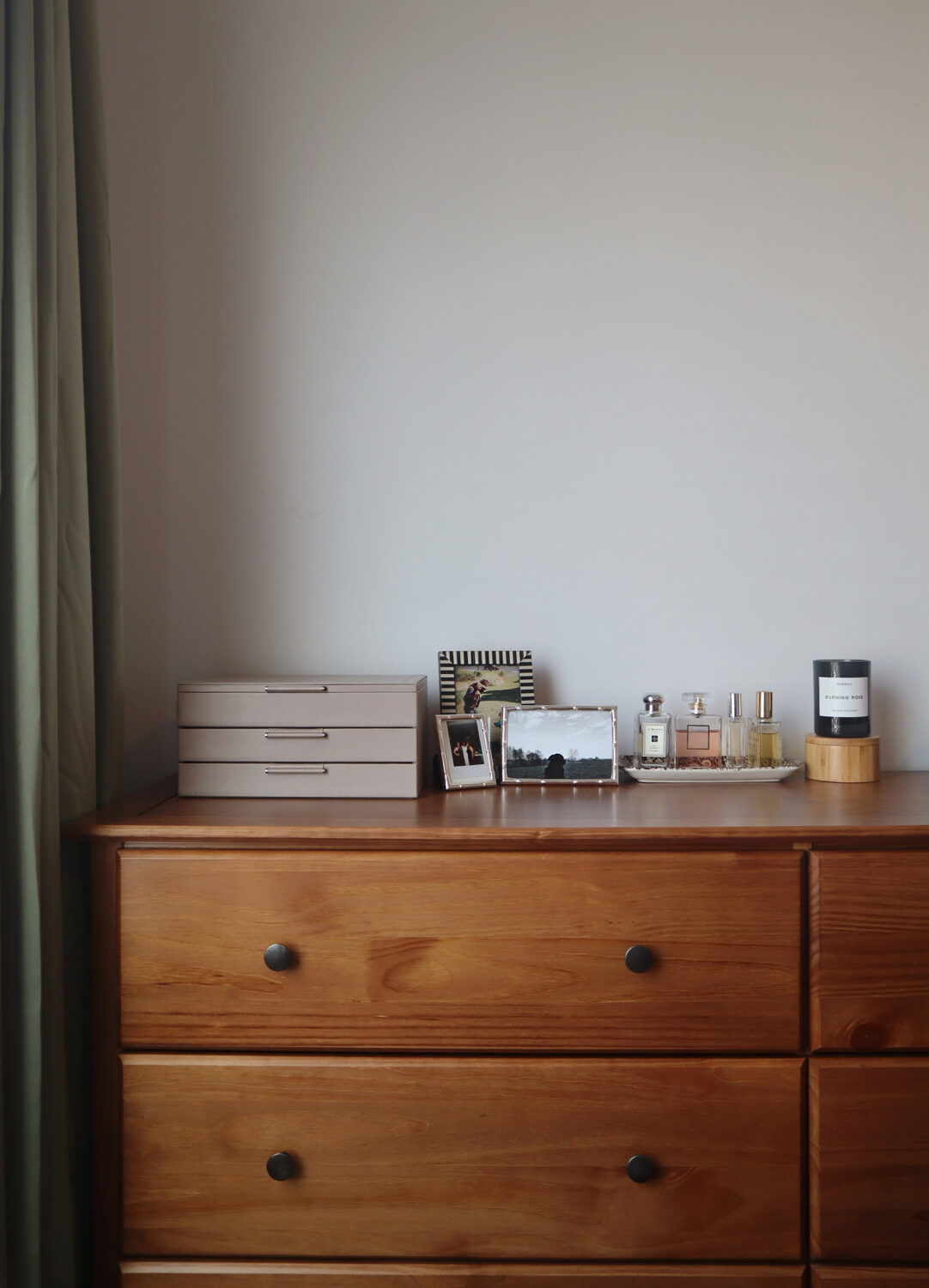 When I was growing up my mom started her own jewelry business and I quickly caught the bug. While my mom made larger and more ornate pieces, I always gravitated towards more simple and dainty things. I loved to shop her wholesale catalogs, finding new shapes, stones, and findings for her to use in her work. Over the years I grew my jewelry collection, occasionally designing my own pieces.
It's definitely special to have my own personal jeweler on speed dial, but I can't help but collect pieces from other places from time to time. I love shopping Etsy, finding jewelry during my travels, popping into antique shops, and the occasional instagram brand.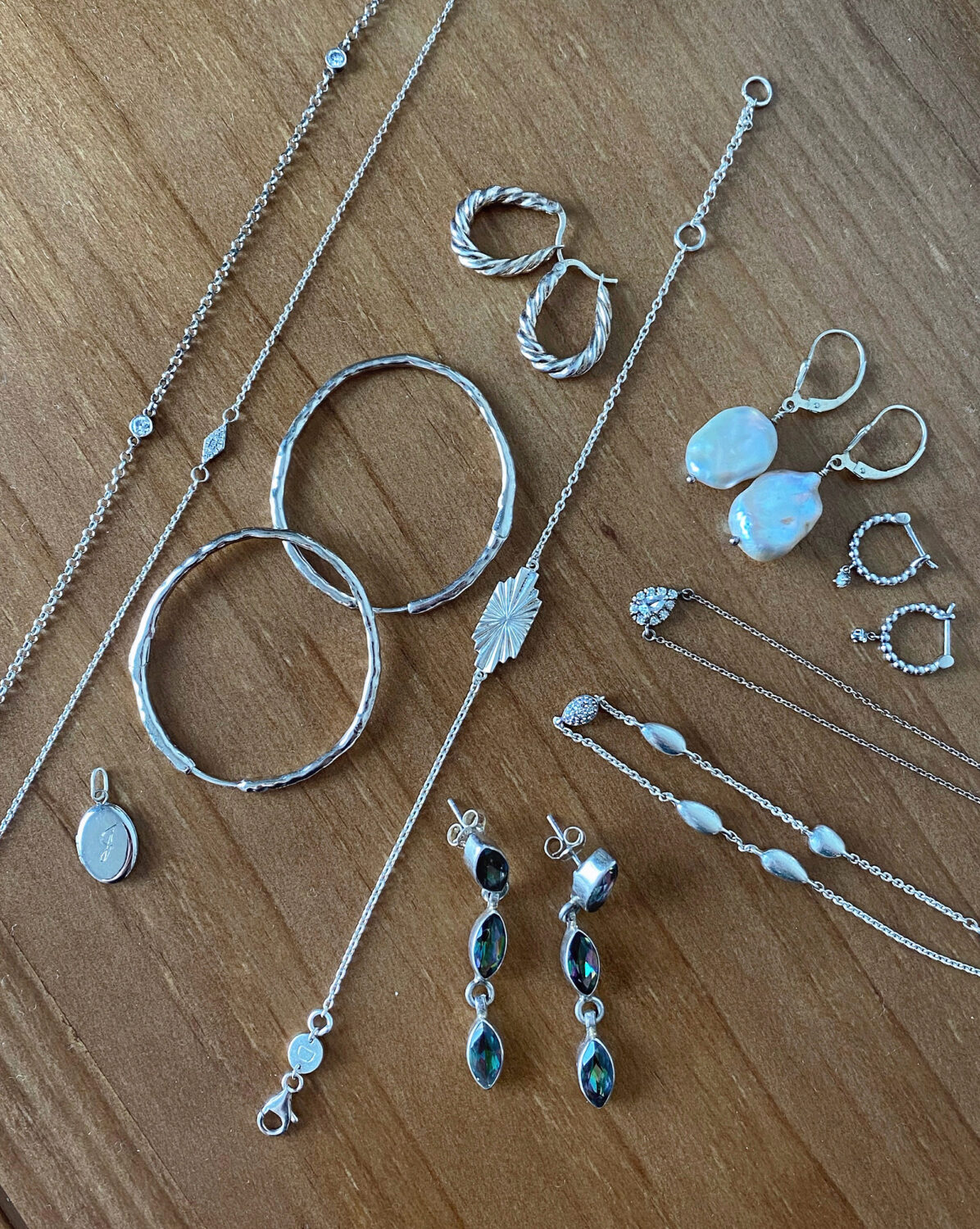 Featured in this photo, left to right:
I love a lot of different styles of jewelry but there's one common thread – sterling silver. Sterling is high quality, reasonably priced, and won't turn your neck or fingers green. It's durable, shiny, and the only thing you have to worry about is the occasional polishing. I'm not a yellow or rose gold gal – I only own 2 pieces of gold jewelry!
Since some of my jewelry is custom or wholesale I can't link to everything, but a few of my most favorite pieces are from these brands:
Missoma – I bought two pieces from Missoma a few years ago when the interstellar ring caught my eye, and I went back for the tidal hoops later. I wasn't into hoops for the longest time, but now they're my #1 go-to!
Catbird – My first piece from Catbird came from their shop in Brooklyn when I visited New York with my best friend in 2019. Their stuff was on my radar for years, and the threadbare ring is probably the most iconic item.
Monica Vinader – This is probably my favorite brand right now, I got a pair of their hoops and I wear them pretty much daily (when I leave the house, at least). I love how the shapes are organic and natural but still dainty and feminine. Use code US20RAFINSIDER-EF60 for 20% off!
Mejuri – Mejuri was also an NYC find, I bought a pair of huggie hoops on another trip with my friends once I got my 3rd ear piercing.
Daisy London – I started looking into Daisy when one of my favorite YouTubers, Estee Lalonde started a line with them. I loved the solar and celestial designs, and they put out new collections all the time, so tempting!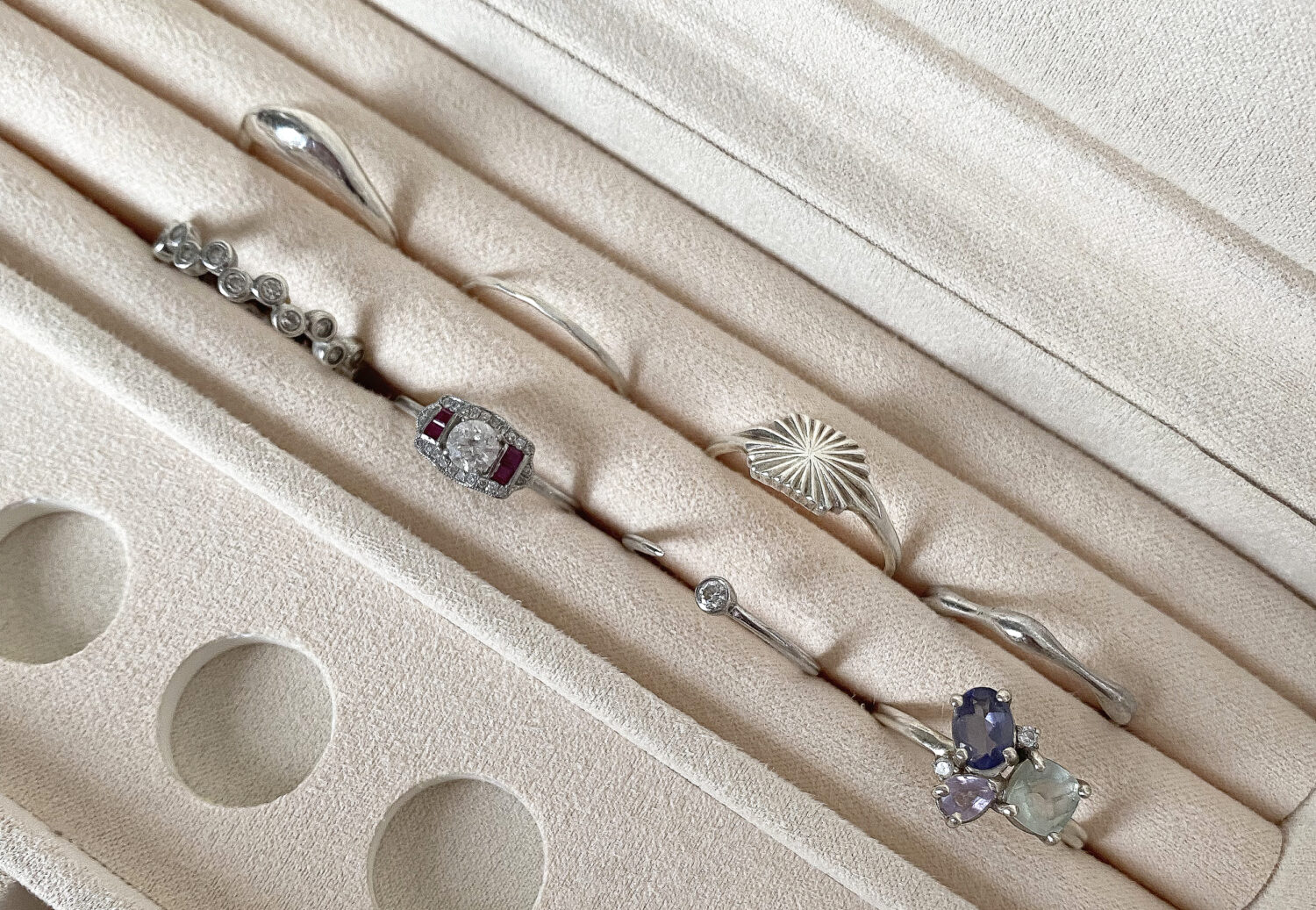 Rings, from left to right:
What are your most favorite jewelry pieces?
I'd love to hear from you in the comments!