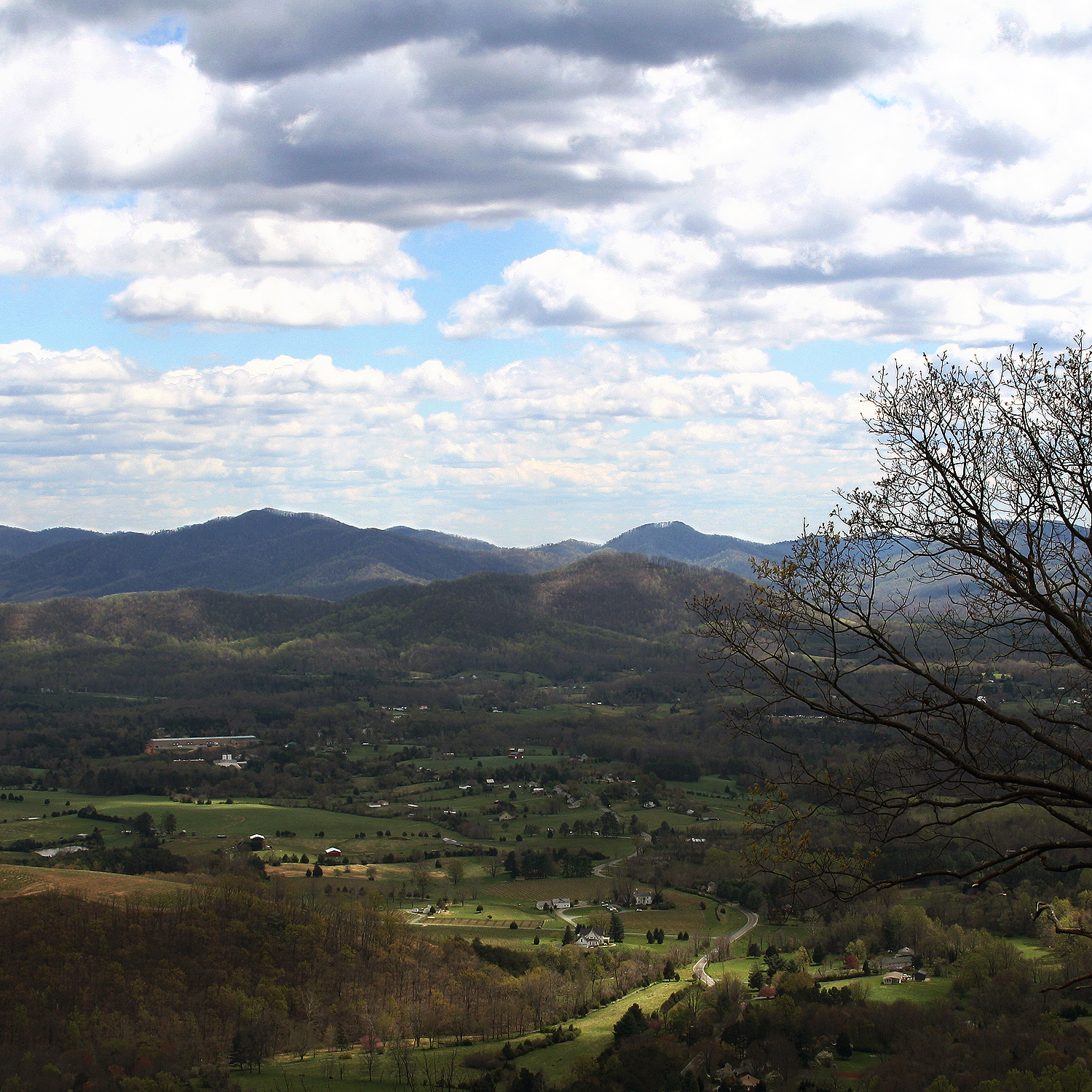 Last weekend I headed down to JMU in Harrisonburg, VA to visit my best friend Emily for the weekend. We had plans to take a trip to the Bold Rock Cider Barn in Nellysford, maybe do some hiking, and then hang around in our pajamas and eat Cookout. If you've never been to Cookout, get your butt to southern Virginia this instant, because it is the best and cheapest fast food in the world, I promise. Where else can you get chicken tenders, fries, and a corn dog as one meal? So bad for you, but so good for your soul!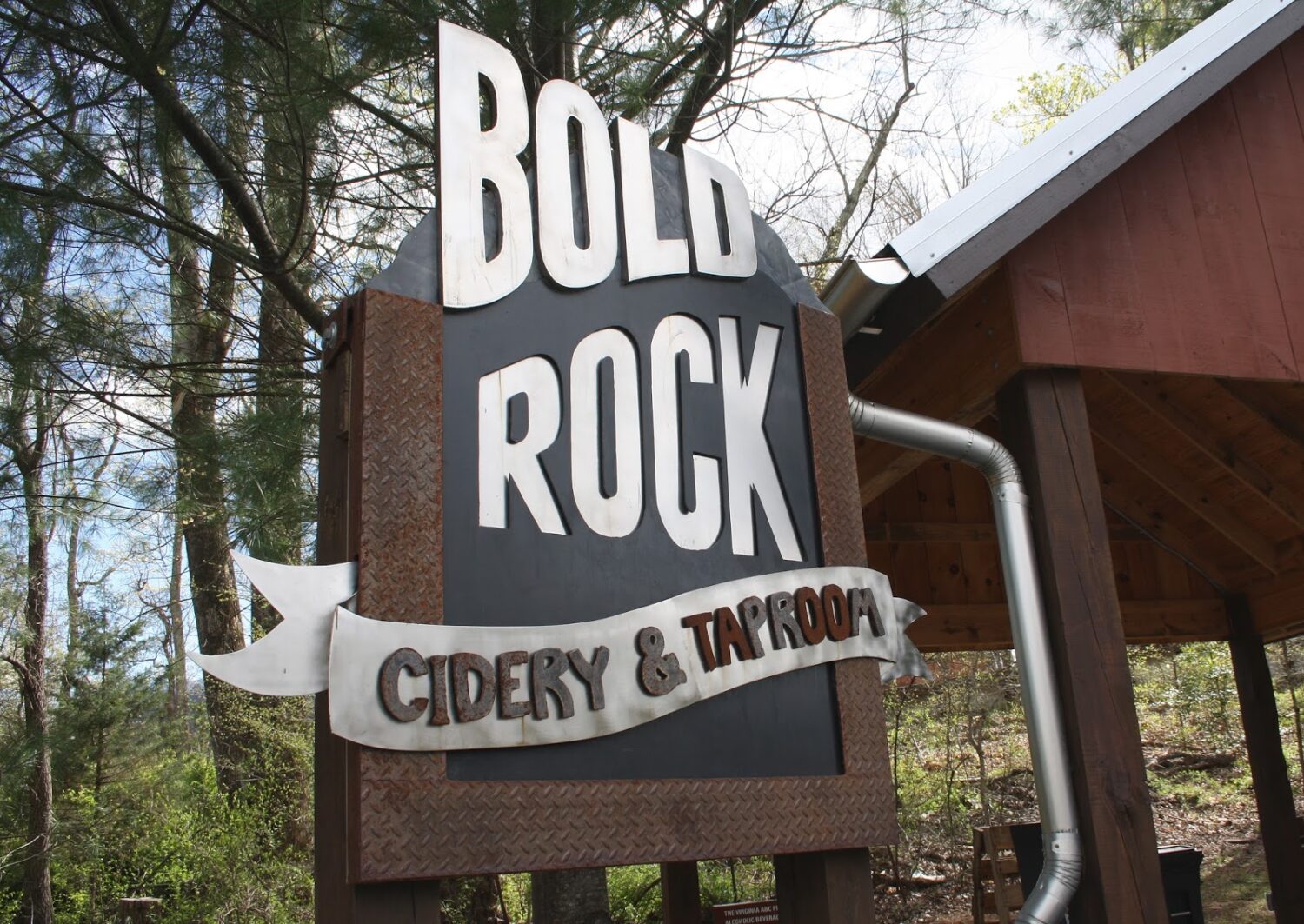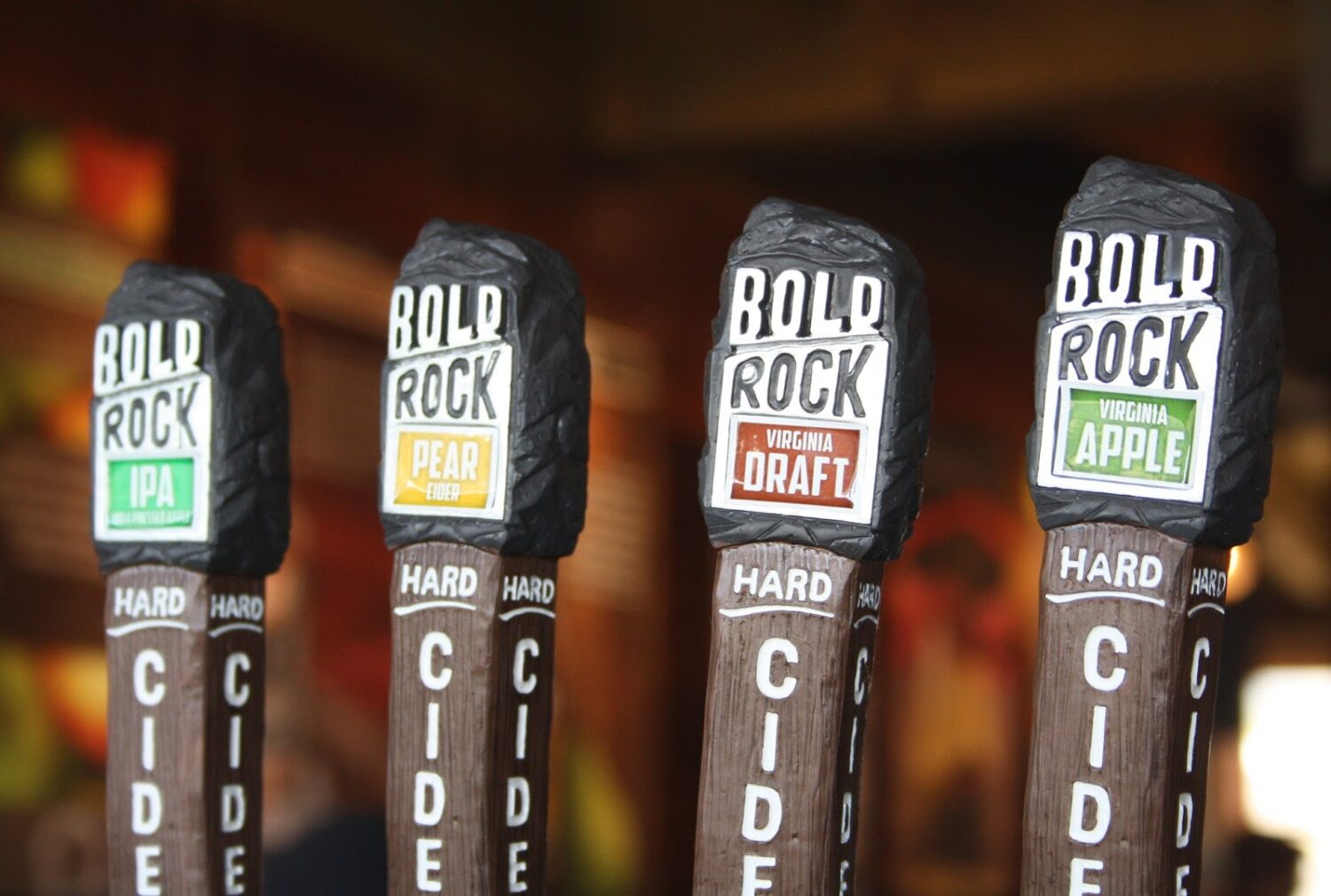 We stopped by Bold Rock on Saturday and had a few tastes of their most popular ciders, featuring Honeydew, Pear, Virginia Apple, and India Pressed Apple (their play on an IPA) Surprisingly, the Virginia Draft was my favorite! It was more dry than the others, but still had the best elements of cider, with just a of beer-iness (totally a word in my book.)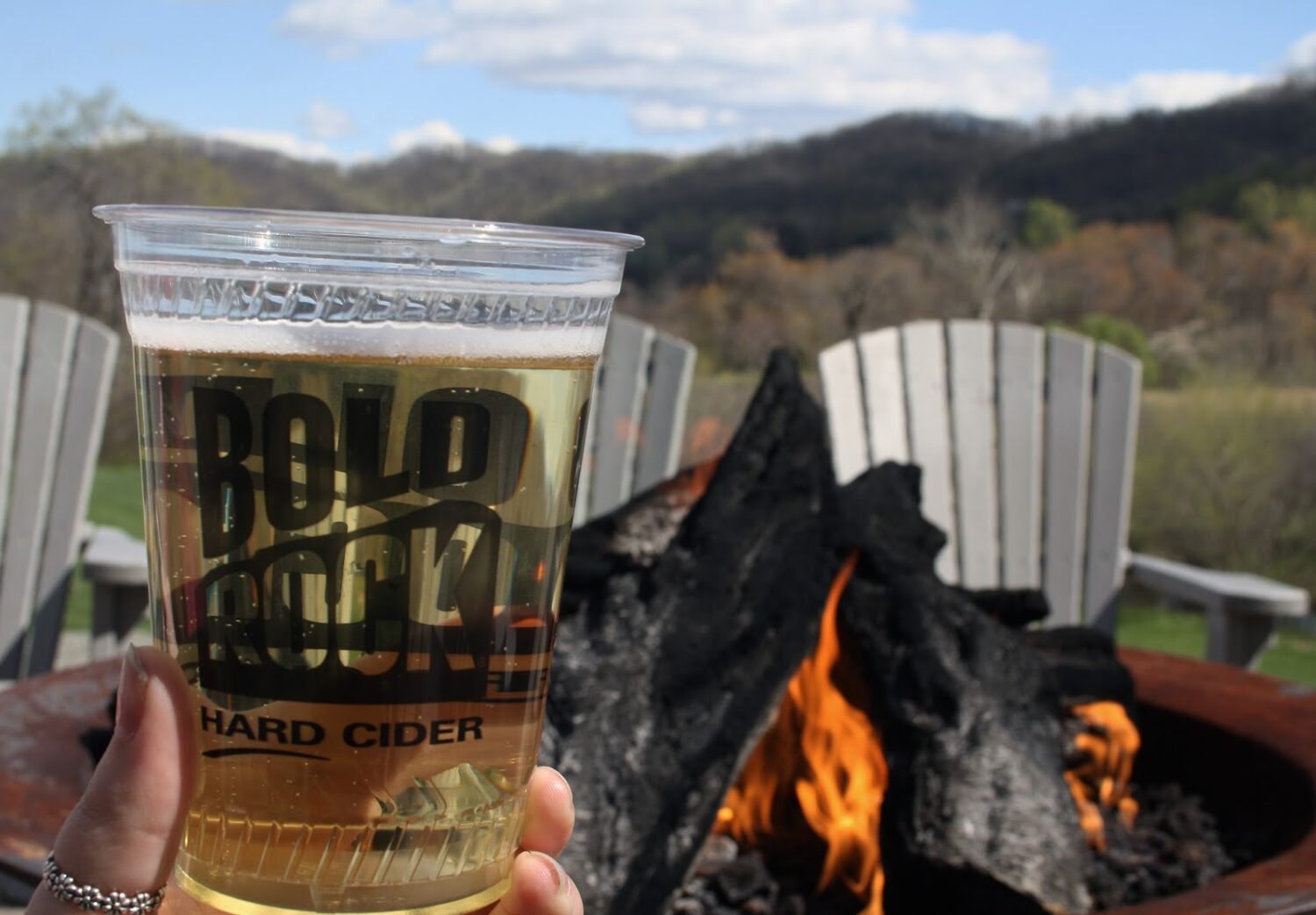 The Cider Barn itself had a great atmosphere, with high cielings, a big glass window in which to view the brewing and bottling process, rustic wood and brick accents, and a big sitting area to hang out and enjoy your brew. There was also a patio and fire pit, which being a bit chilly out, we took full advantage of sitting by. I got a glass of the Honeydew cider, since it was a seasonal flavor and that I would likely not have the chance to try it again. Emily got the Pear cider, which was darker, more robust, and a bit sweeter.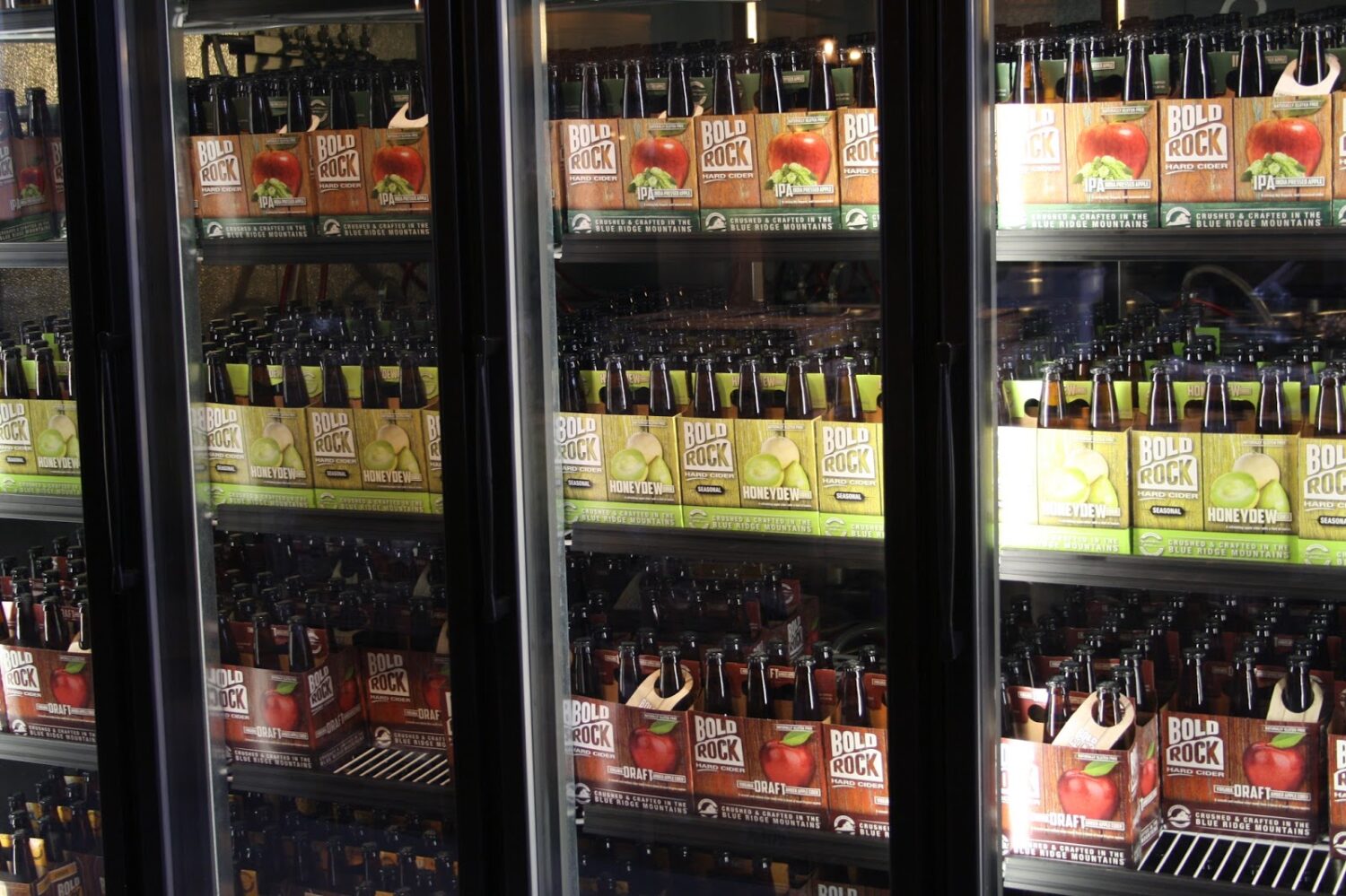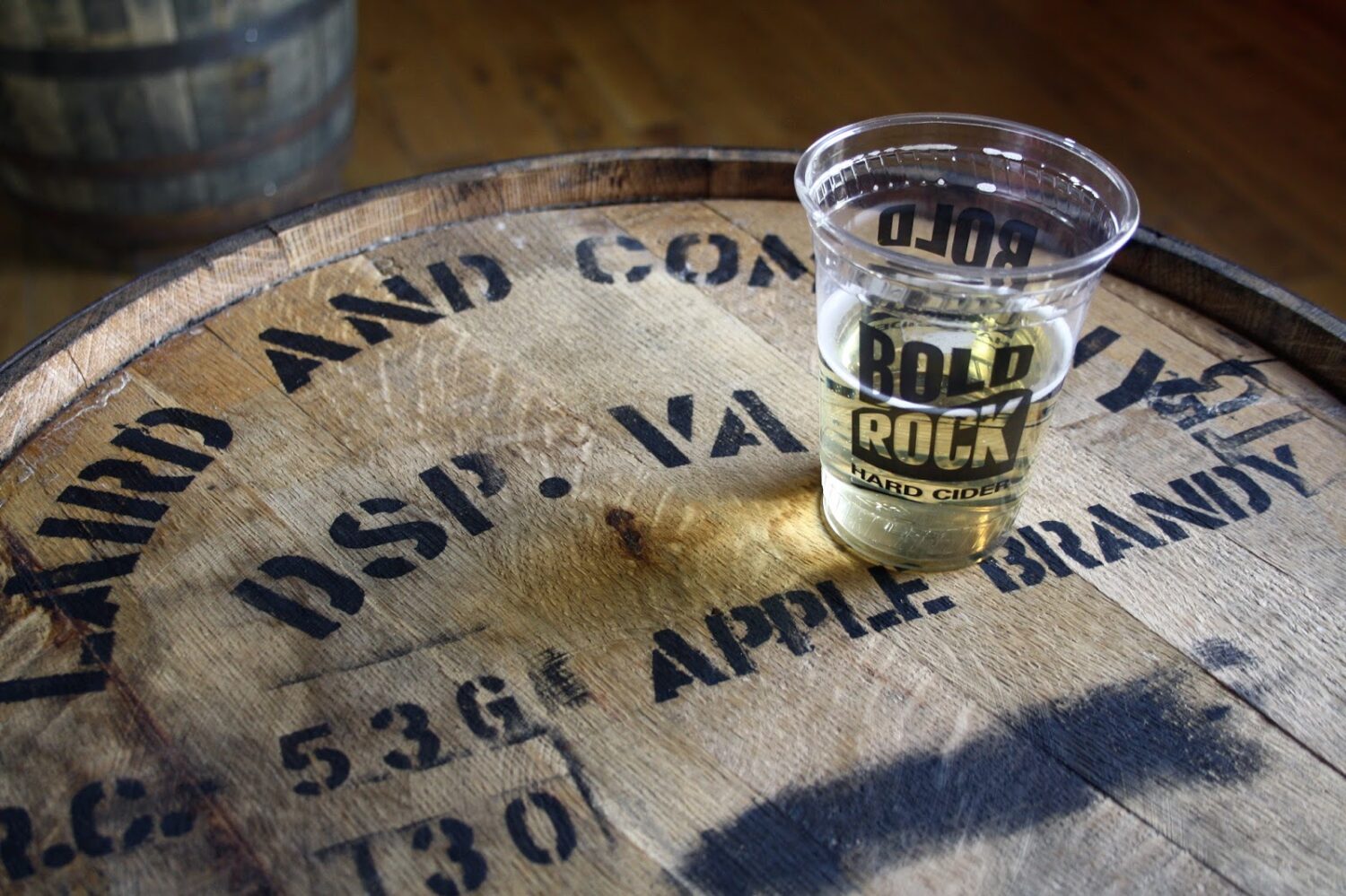 There were so many ciders to choose from! I wanted to take them all home! After sitting around enjoying the scenery for a while, we headed upstairs to get an aerial view of the brewing and bottling facility.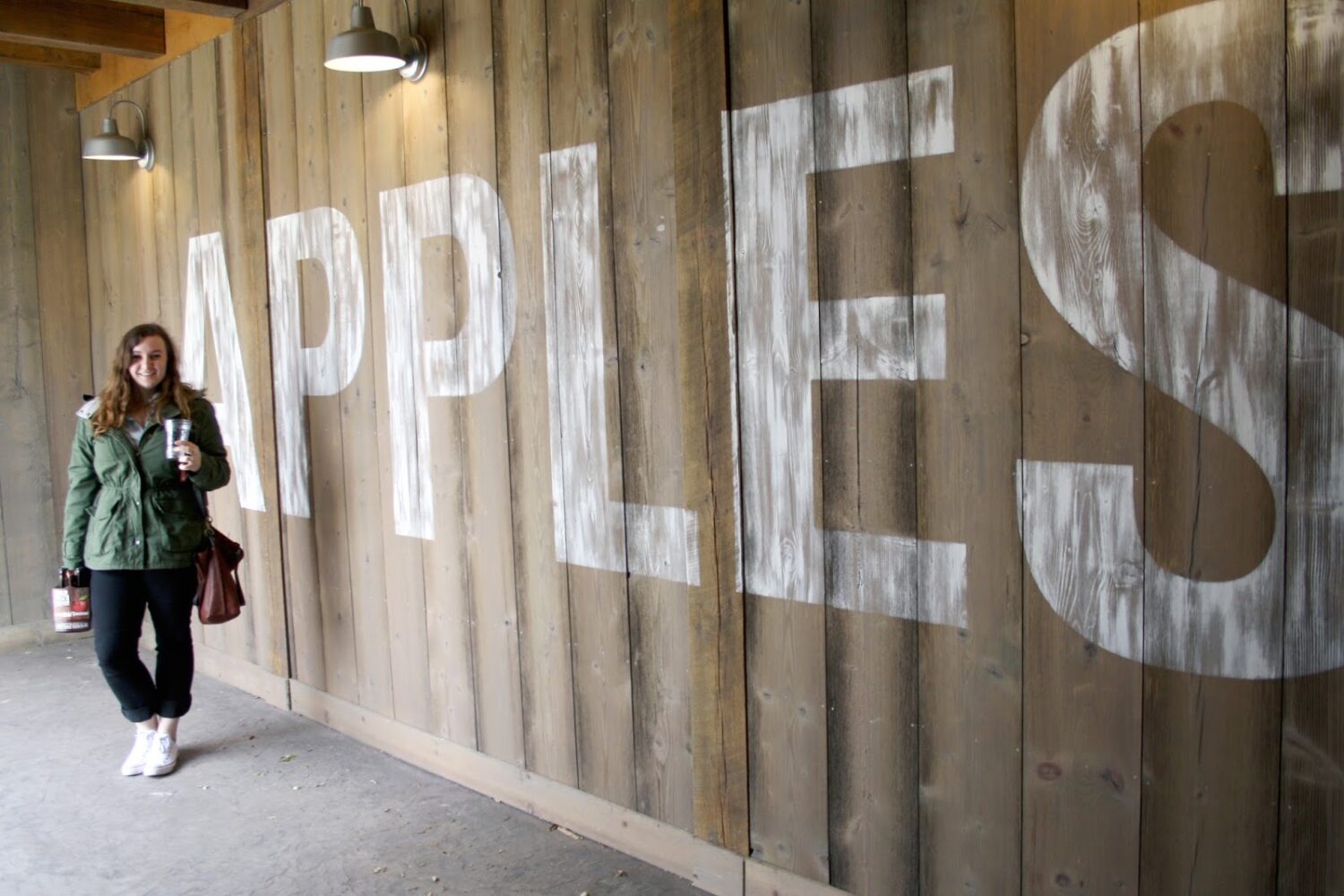 We had an awesome time hanging out at Bold Rock, and I can't wait to go back!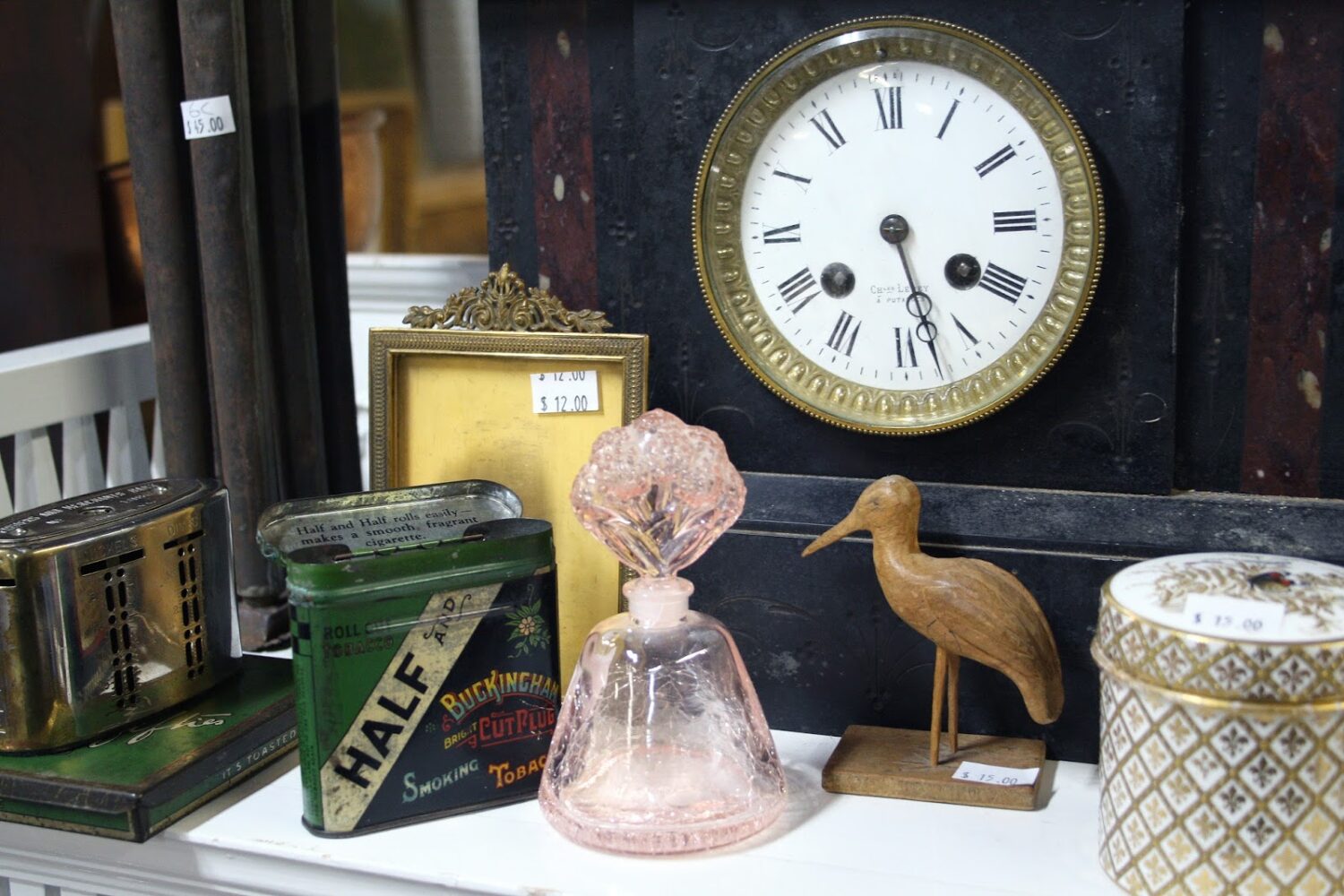 On our way back to JMU, we stopped at a few side-of-the-road antique shops and peeked around at all the fun and quirky items. I found myself drawn to a lot of the glassware and old artwork, but I didn't find anything I loved enough to take back home with me. We also found some strange and cringeworthy items, like a giant clown mask, and a few really dark poems packaged to be framed as prints.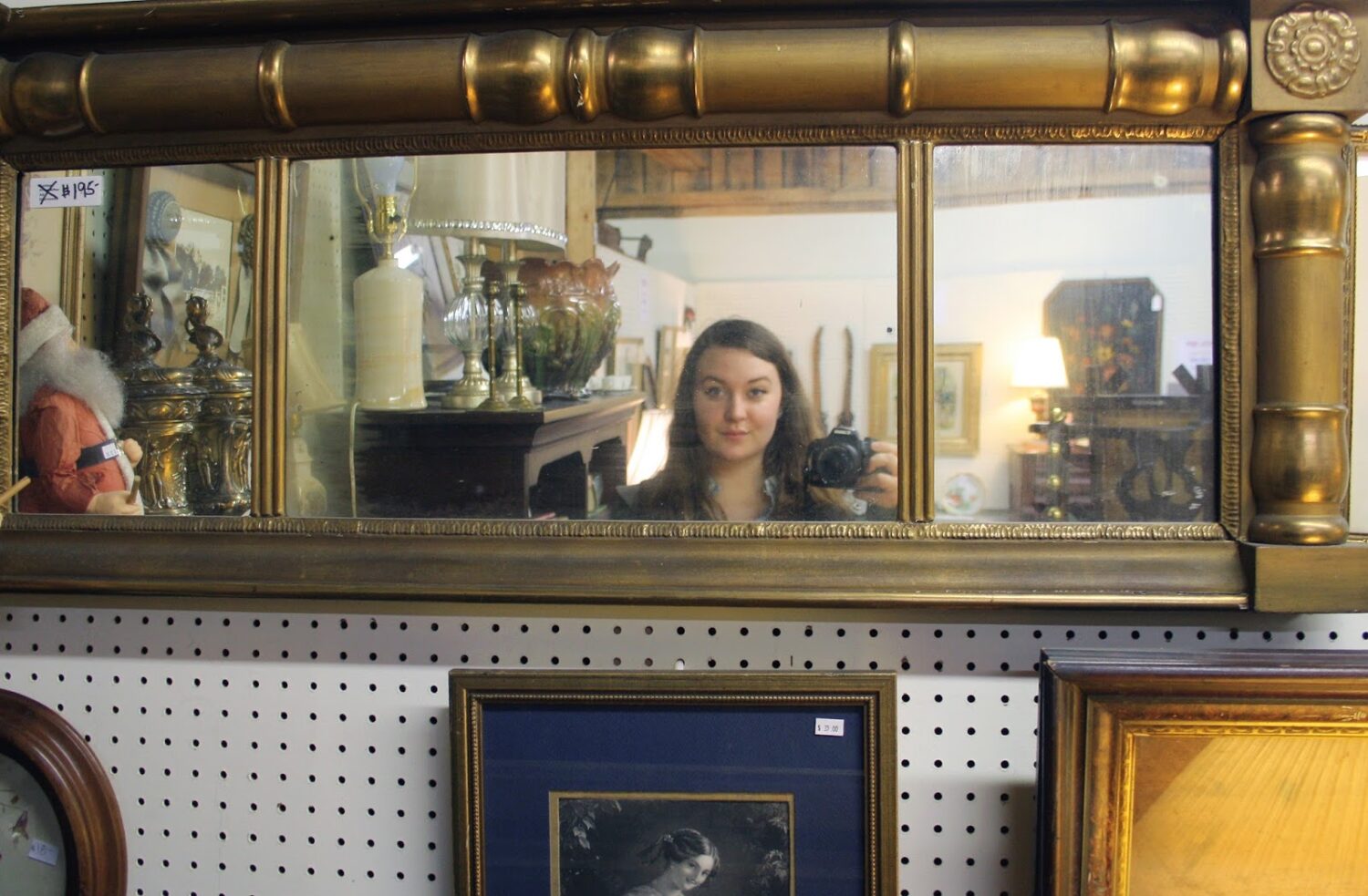 There were a ton of really funky mirrors as well. Sometimes you just gotta take a selfie 😉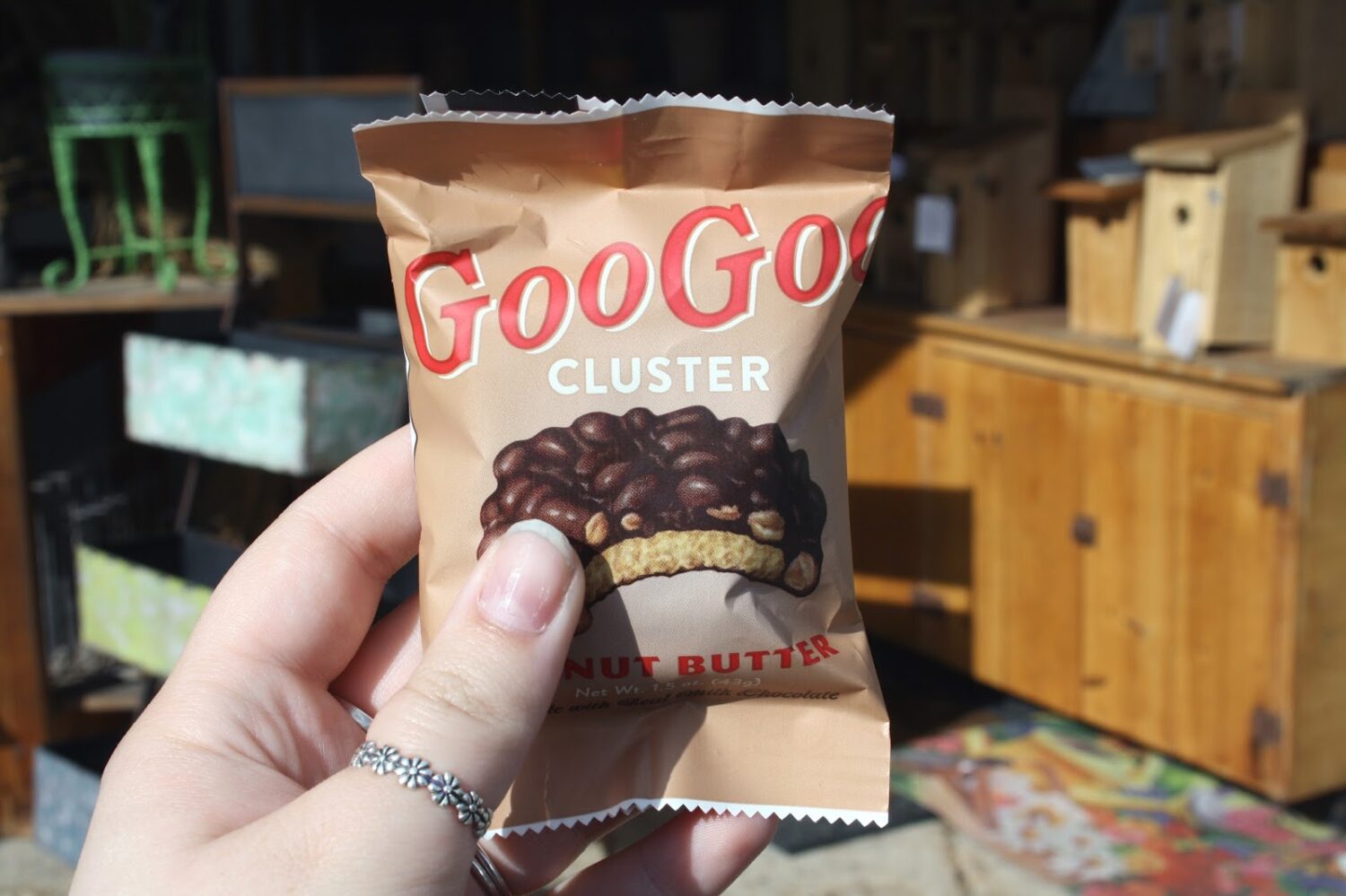 Our last stop was at a little general store near the top of the mountain. I was super happy to see they were selling Goo Goo Clusters, a chocolate and peanut treat that is super nostalgic for me, as my grandpa used to always have them at his house when I was little.
The whole day was so fun, and it makes me want to go on another mini-roadtrip to somewhere in the mountains! I can't wait to explore more of the Shenandoah Valley in the coming seasons.
♥
What did you do this weekend?
Have you ever been on a brewery tour?
♥