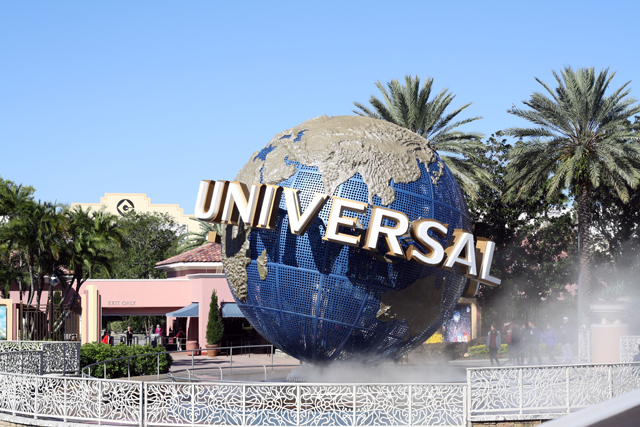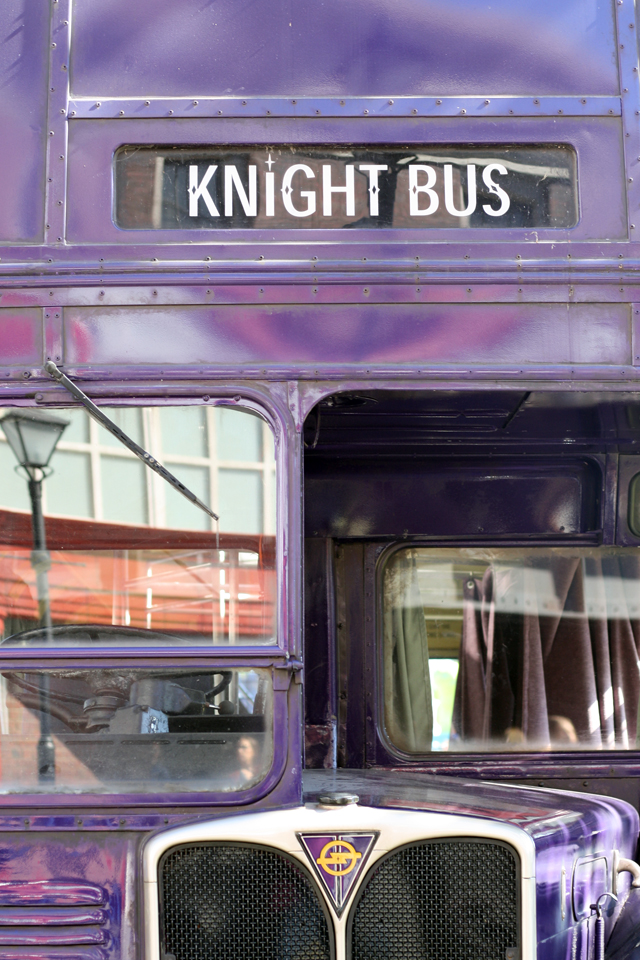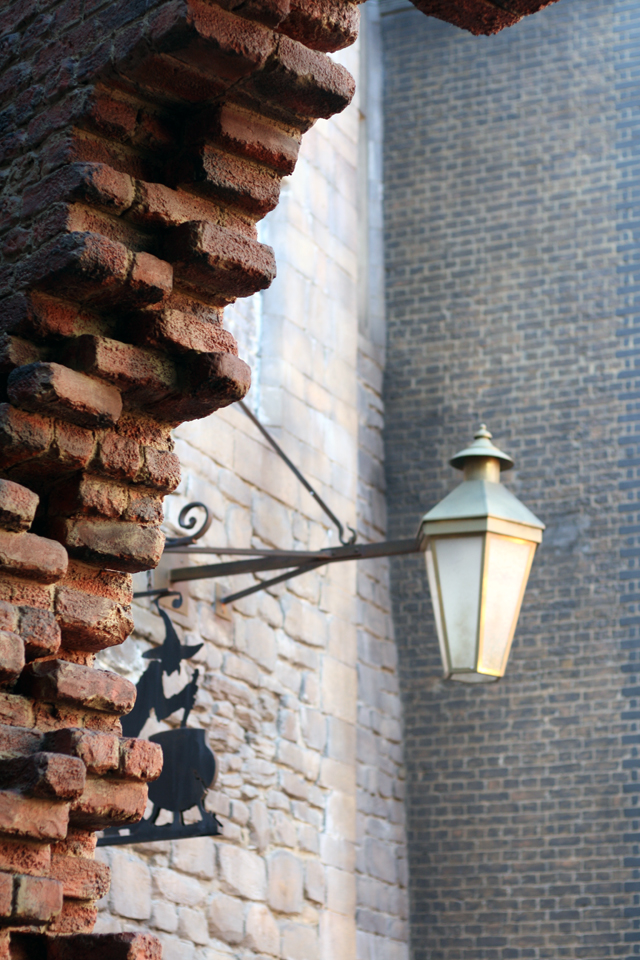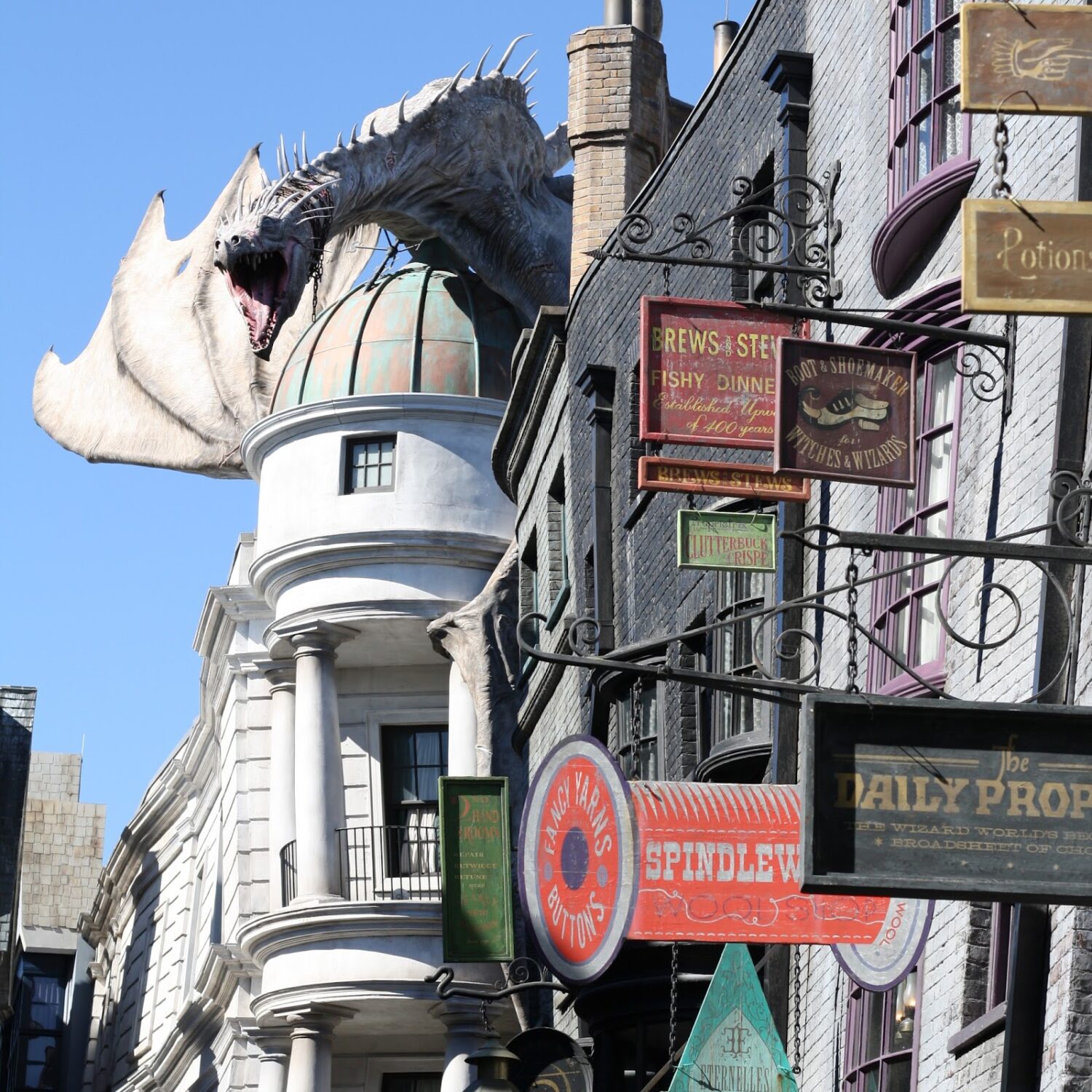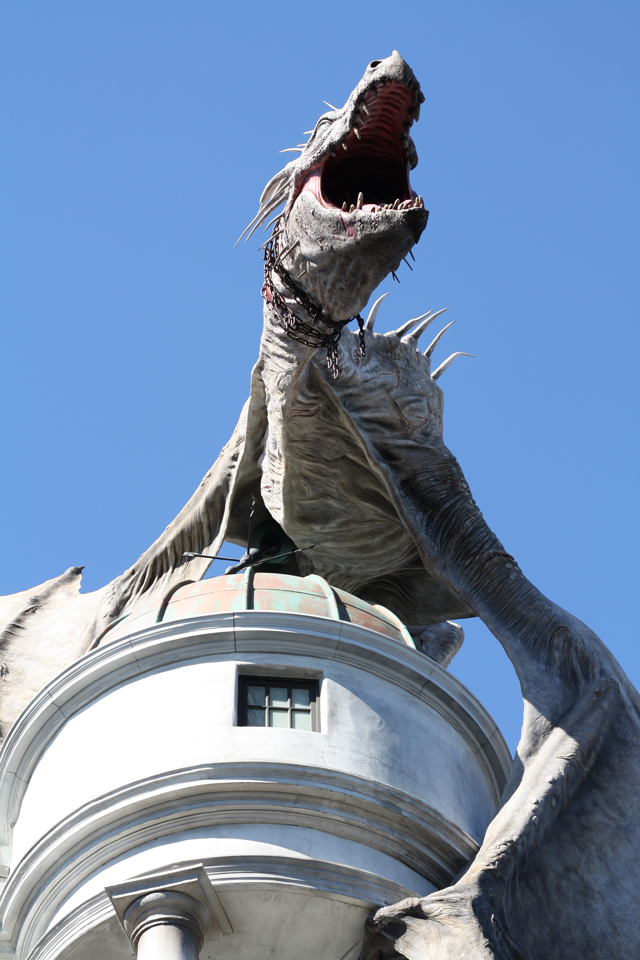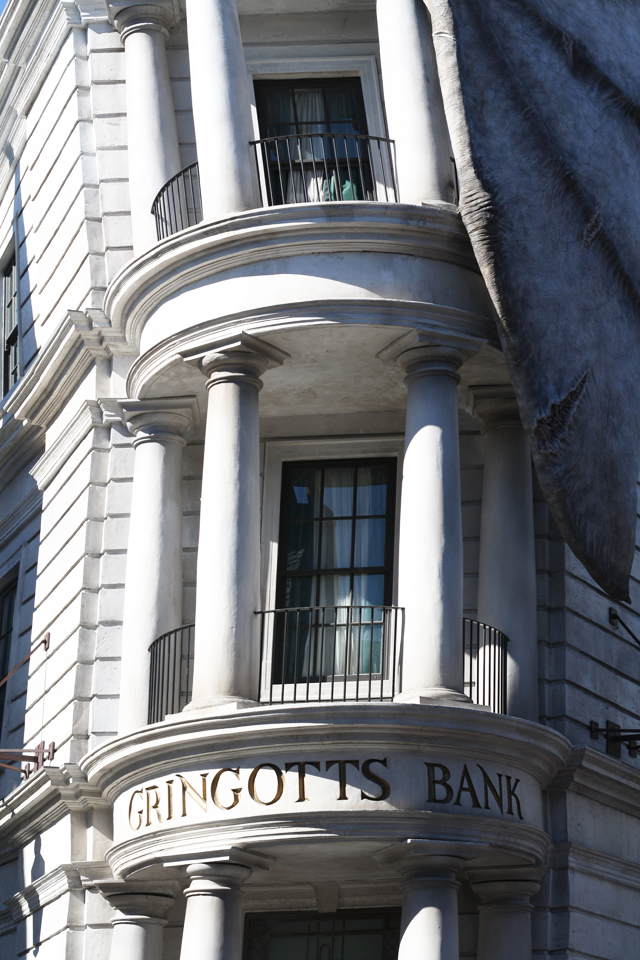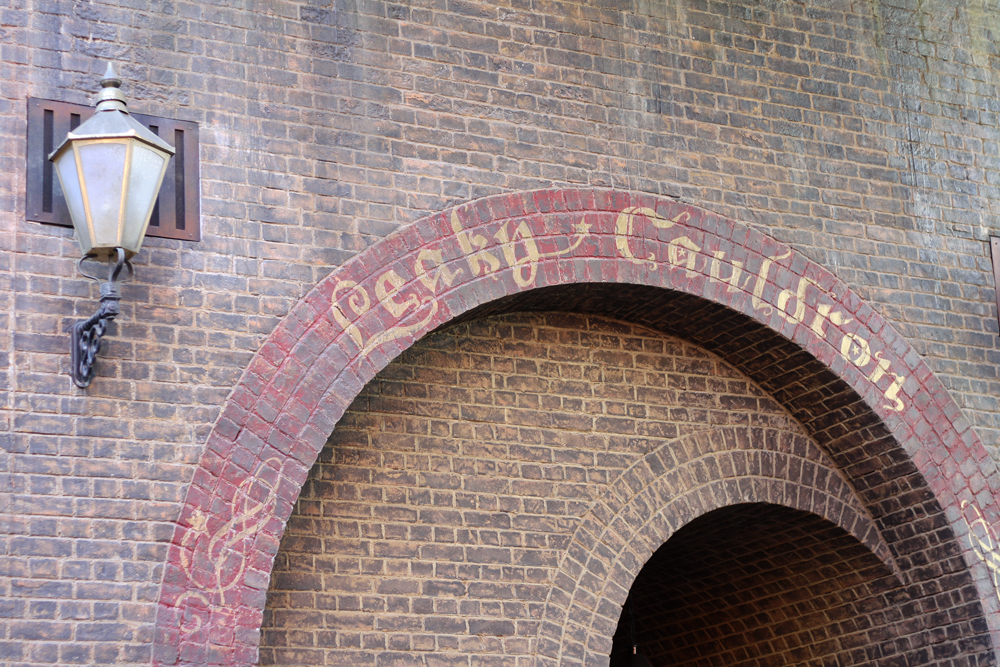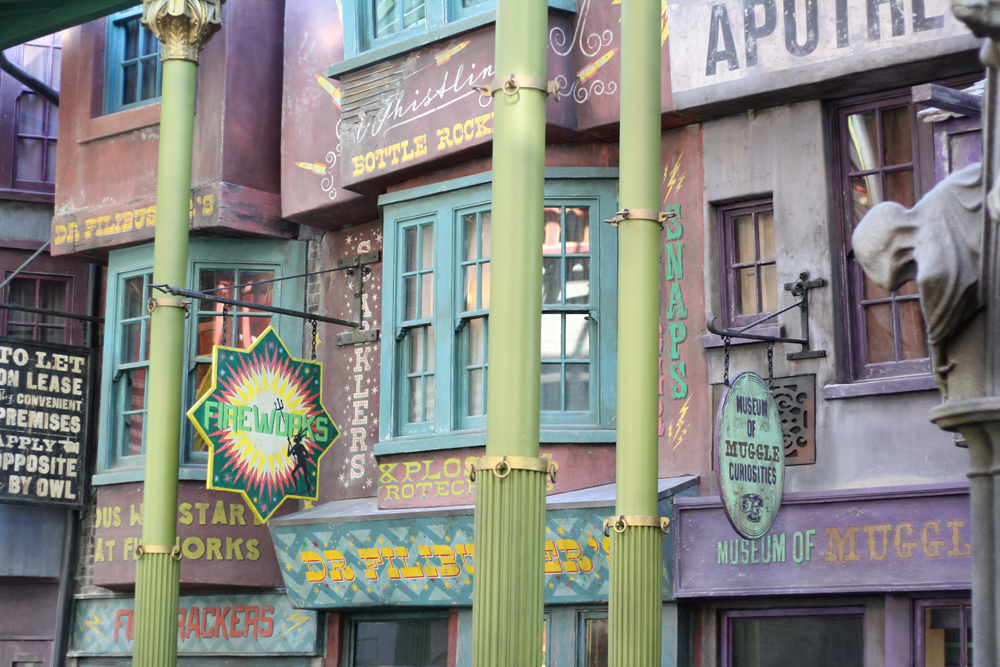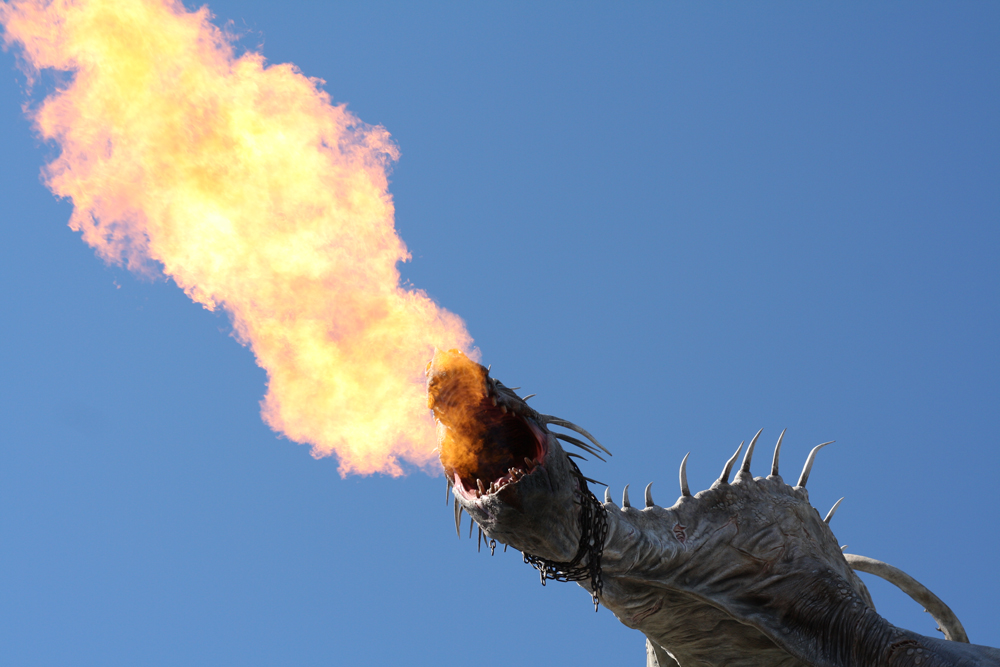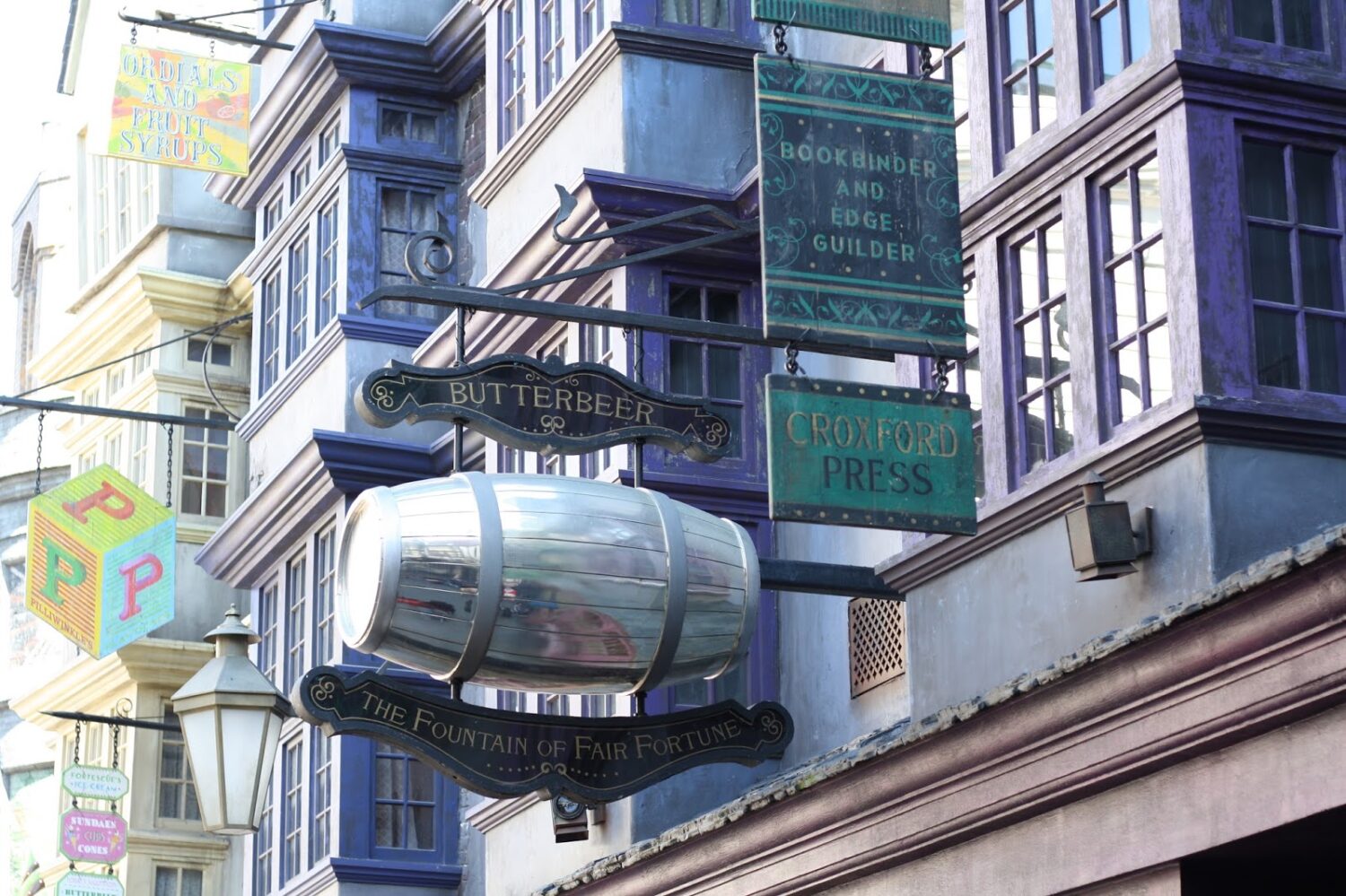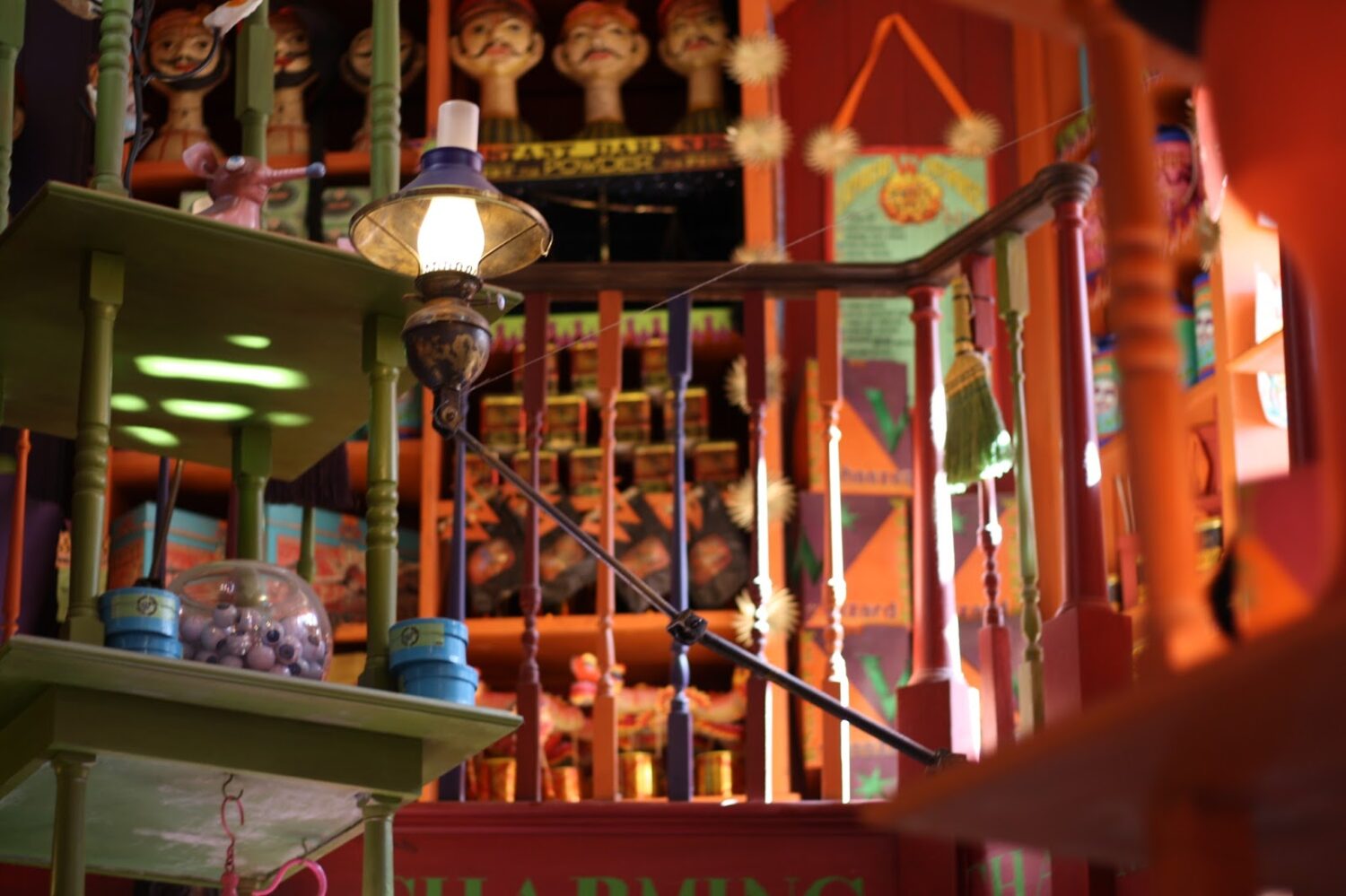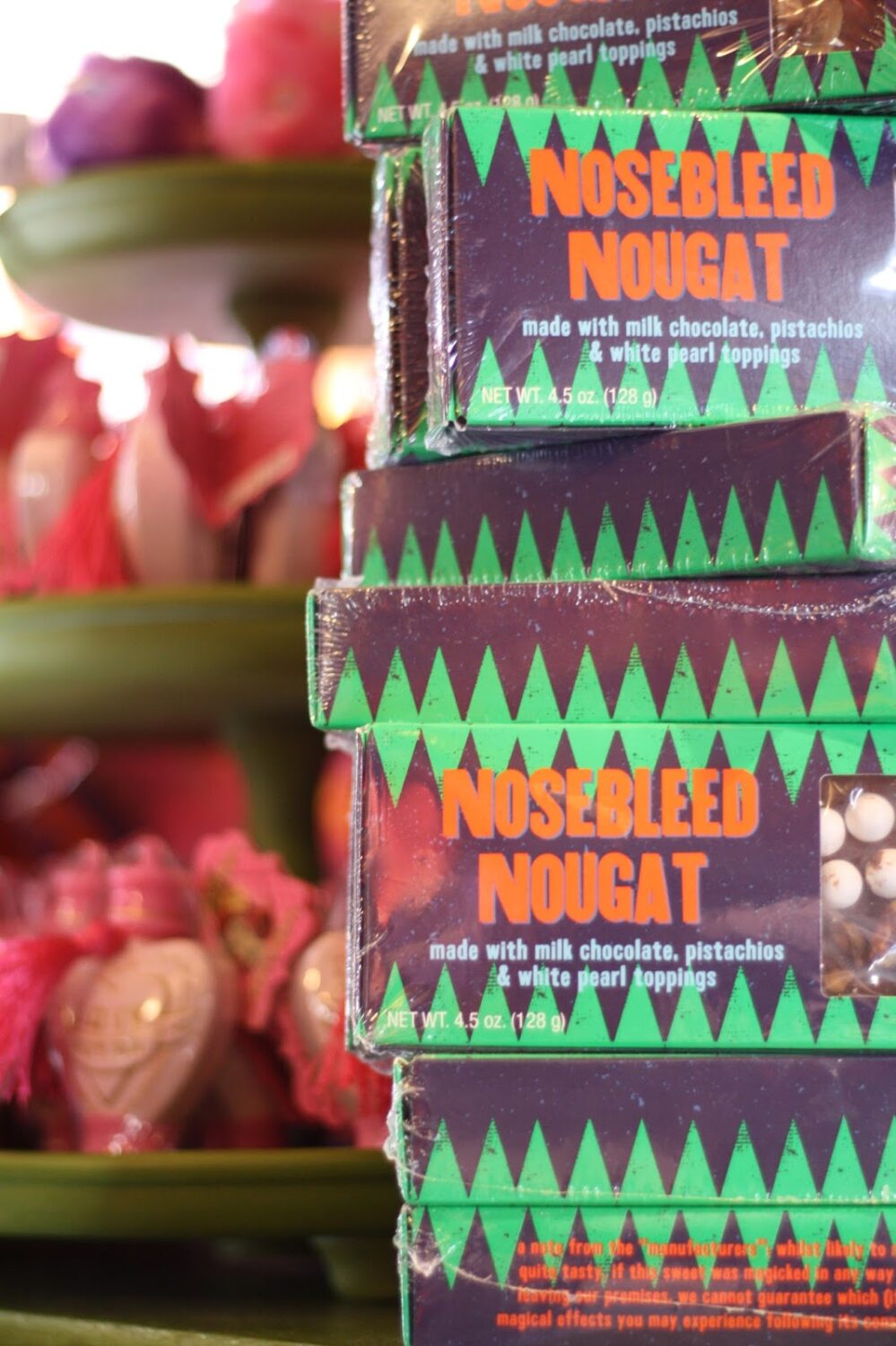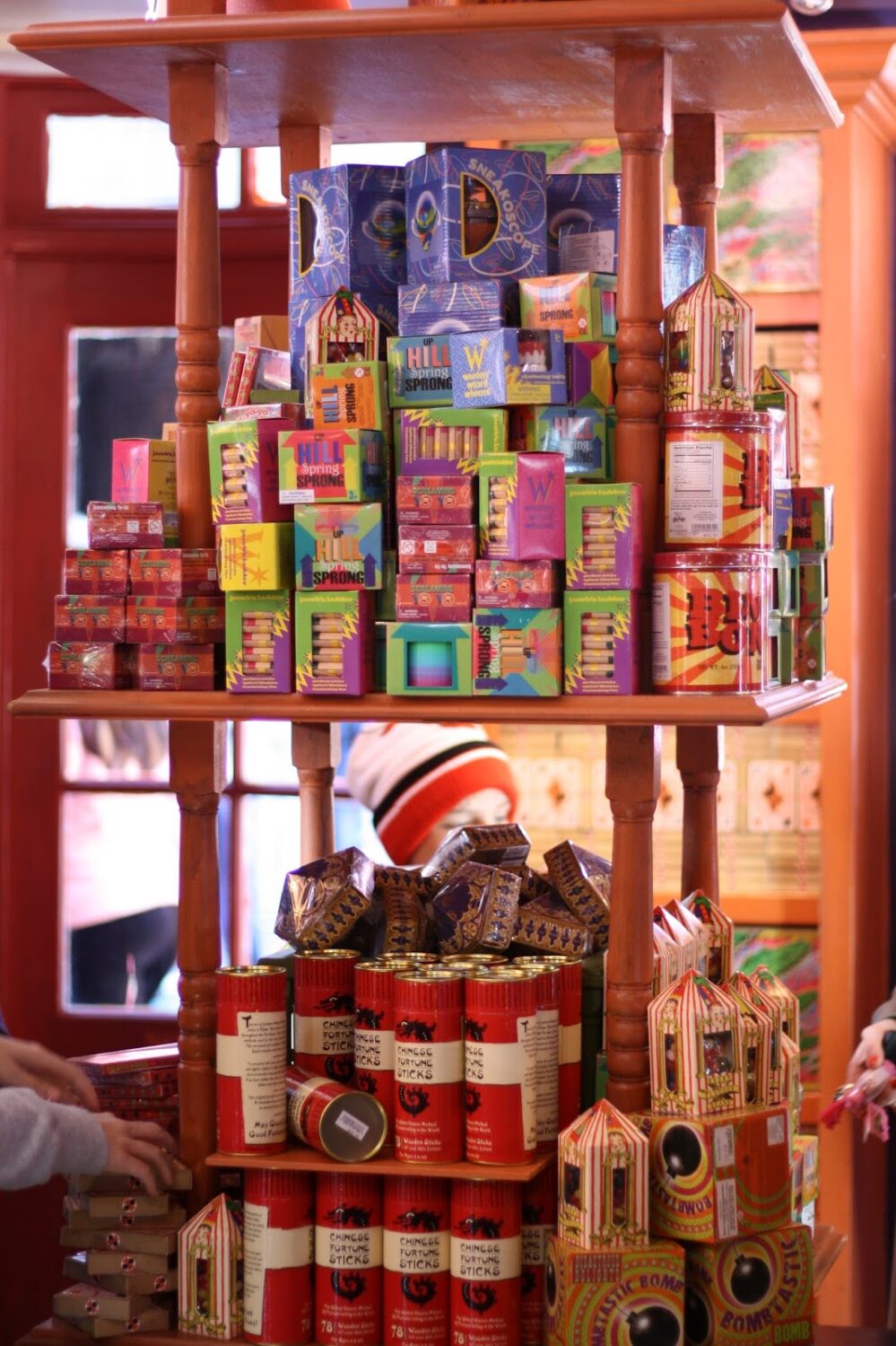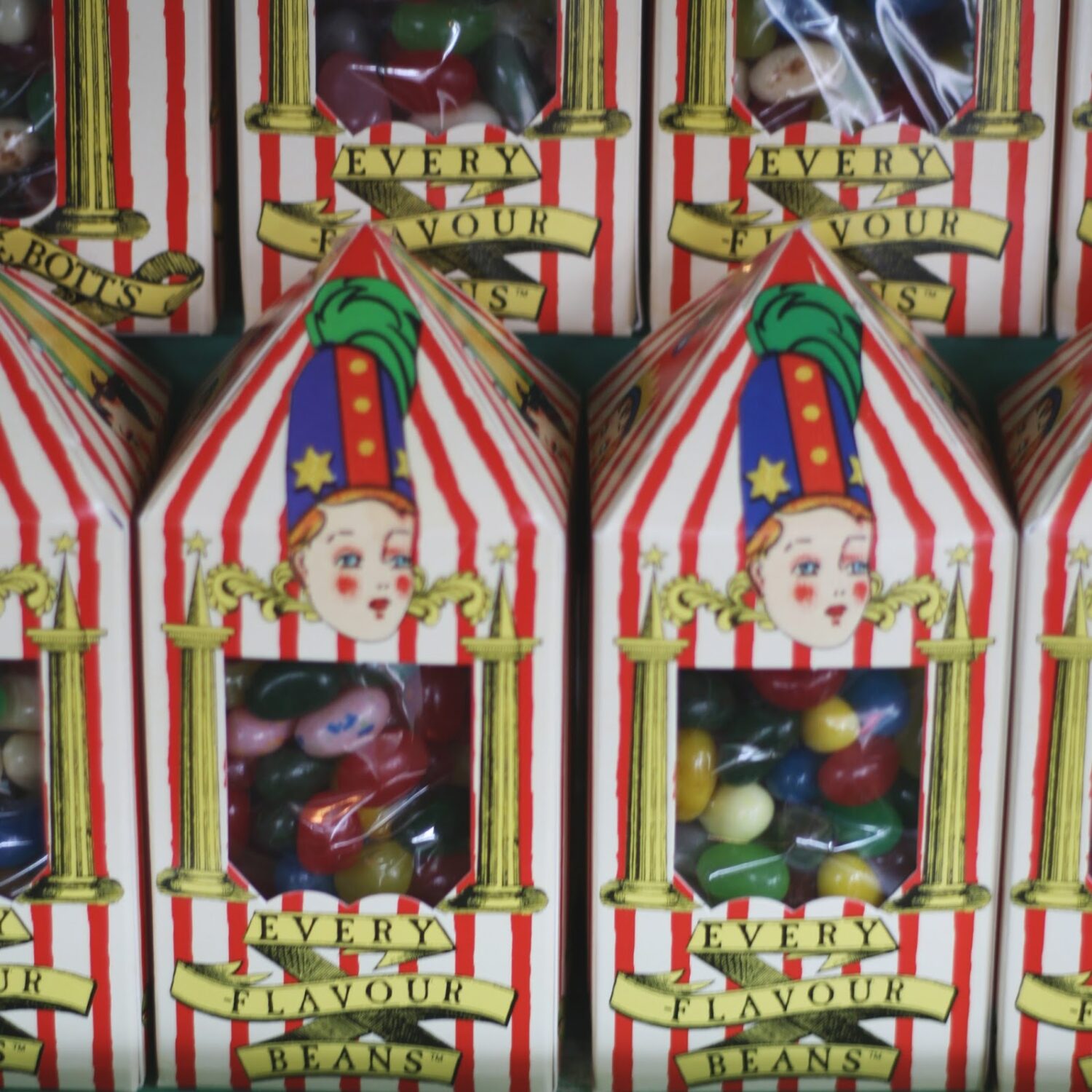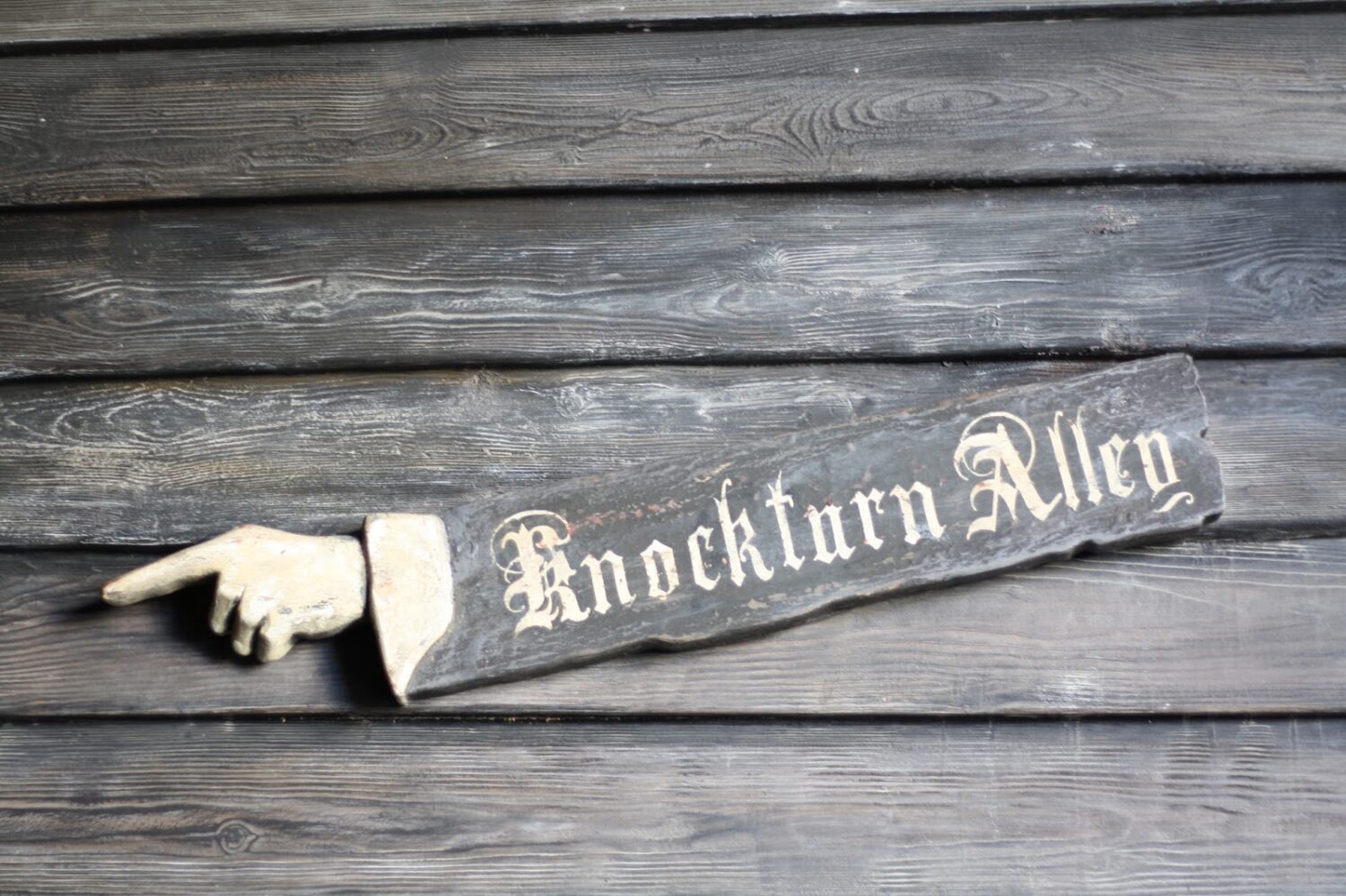 This is part two of my trip to Universal Studios, for part one – Hogsmeade at Islands of Adventure – click
here
.
Out of the two parks, I really liked Universal Studios the best. Diagon Alley was most definitely my favorite part of the entire trip, as it felt like I had been shoved right into the Wizarding World. It was all just like it had been portrayed in the movies, and my friend (who hasn't caught on to the whole Harry Potter craze) described me as being "like a kid in a candy store," which was particularly true because we stopped by Weasley's Wizard Wheezes to buy some candy!
There was so much to see that it was quite overwhelming, and since the streets are true to the books and quite narrow, it definitely took up a bit of time to see everything. Possibly my favorite parts were the advertisements all along the walls, as they reminded me of different parts of the books. There were things I'd never heard of before as well, which was really interesting too.
Though I didn't exchange any of my money for galleons – totally kicking myself now – I did get to ask the Gringotts goblin a few questions, which he answered very articulately. Must be magic!
After a while in Diagon Alley we drifted over to Knockturn Alley, which really lived up to its name. The street was almost pitch black, and was full of creepy shops featuring Voldemort items, Death Eater Masks, skulls, and tons of cobwebs.
If I had to pick just one, I would definitely recommend Diagon Alley at Universal Studios to someone that was planning to visit just one of the Harry Potter parks. It was definitely a very immersive Wizarding experience. I can't wait to go back!
♥
What part of the Wizarding World would you like to visit?
♥