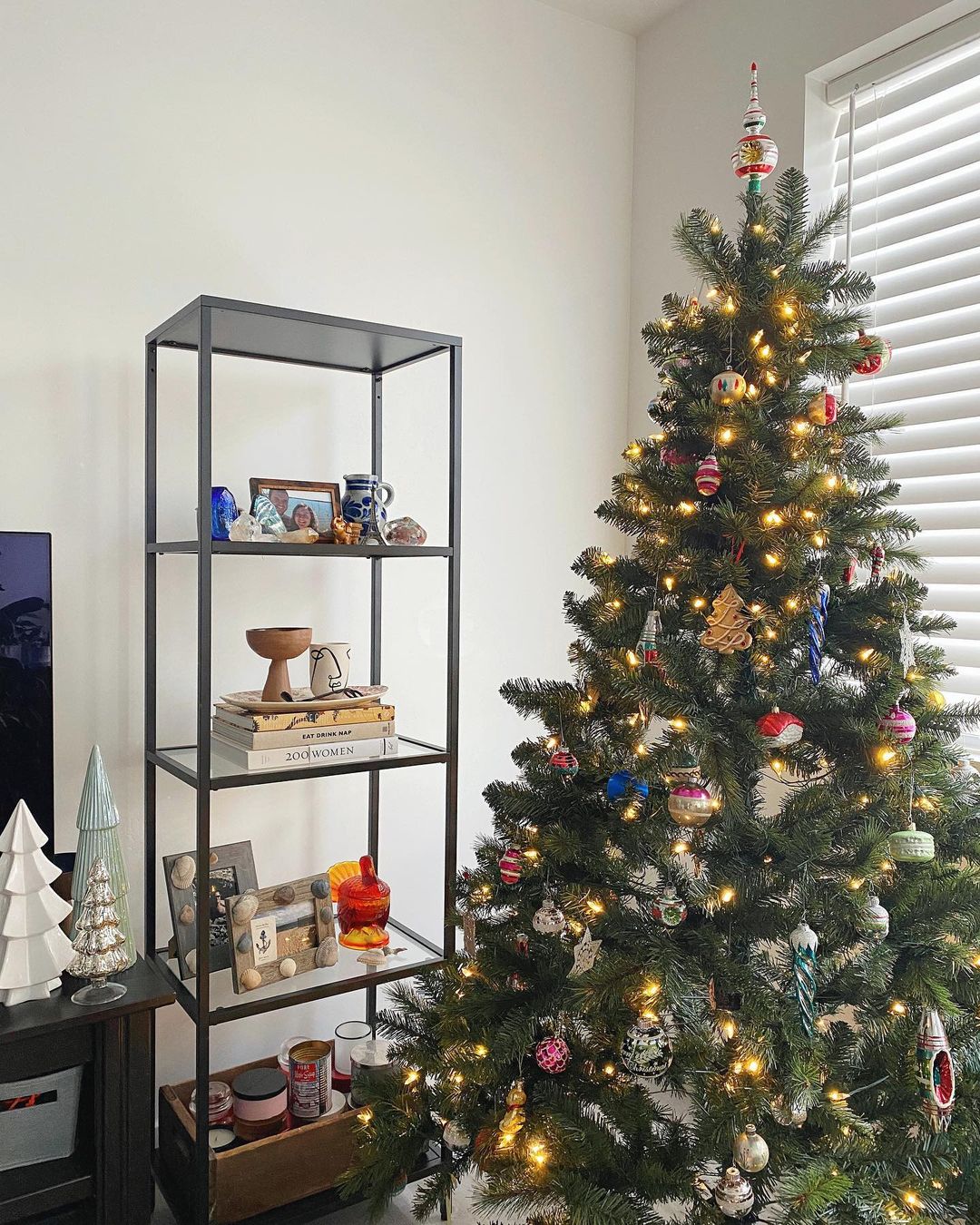 After a pretty busy November, I had a relatively quiet December. I was able to visit family for Christmas which was lovely, and I got a ton of work wrapped up for the end of the year. My month was full of Christmas cookies, walks to see lights, a few snowy days, and exchanging gifts with friends and family. I was either working or chilling this month, wore mostly sweatpants and enjoyed going to bed early most nights.
Beauty + Skincare Favorites
Laura Mercier Caviar Stick Eye Color – I love this as a liner, but I did use it on my full lid a few times this month. These sticks are blendable, easy to apply, and I love the shimmer!
MERIT Shade Slick Tinted Lip Oil – I grabbed this lip oil a few weeks before Christmas and its one of the only things I've worn on my lips this month. Merit's products are so pretty and minimalist, I can't wait to try the whole line!
Handcraft Loves
Custom University Style Sweatshirt – I love the style of this sweatshirt, I'm planning to order one for myself that says "East Coast" to rep home while I'm away!
Alpaca Wool Socks – It's been below freezing this month more than it's been above, so my alpaca socks are really putting in the work. I love that they're not itchy, and they really do bring the warmth.
Wellness Favorites
Liquid Vitamins – I started taking a liquid vitamin because I knew that the pills just weren't going to cut it. I always forget to take them, even if I keep them on my desk. I've been making a point to take a shot of the liquid when I make my tea in the morning, and I'm already more consistent with them.
Fashion Finds
Strathberry Bag – I've been looking for a good bag for a while now, and I found this gorgeous one on suuuuper sale after Christmas, I was so stoked. The best thing is that it has silver hardware, which is super hard to find!
Dagne Dover Makeup Bag – One of the things that was on my shopping list for the longest time was a nice makeup bag. I had been using a free Clinique one from high school until a few weeks ago. The Dagne dover one is a game changer. It fits everything I need, keeps them all safe and the fabric is so durable.
Miscellaneous Obsessions
52 Week Cooking Project – For 2022 my resolution is to cook or bake one thing I've never made before every week. That's 52 new recipes. I'm really excited and have a list of close to 60 things to choose from. The recipes range in difficulty from Lasagna to Beef Wellington, honeycomb candy to soup dumplings. It's gonna be fun!
Streaming Spotlight
Something's Gotta Give – I watched this movie on my flight home and it served as some of the inspiration for my recent Nancy Meyers post. It made me want to run to the Hamptons and invest in a white turtleneck!
1883 – I started watching this with my parents since we love Yellowstone, and I was impressed! Tim McGraw and Faith Hill surprised me with their acting chops, and they're doing such a phenomenal job. Westerns aren't exactly my favorite genre in the world but I've really enjoyed this show!
Real Housewives Ultimate Girl's Trip – Did I subscribe to Peacock just to watch this? Yes. Do I regret it? No. I can't wait to watch the next seasons!
Feasting On
Collard Greens – I made collards for Christmas dinner and they were so tender and flavorful. I used Butter Be Ready's recipe and I loved how they included all of the cultural significance of greens with the post.
Interesting Cheeses – There's something about the holidays that brings out the cheese. This month I tried a few new varieties (earl grey rubbed cheddar) and some all time favorites (smoked gouda). I'm definitely leaning into the cheese board in 2022.
What are you loving lately?