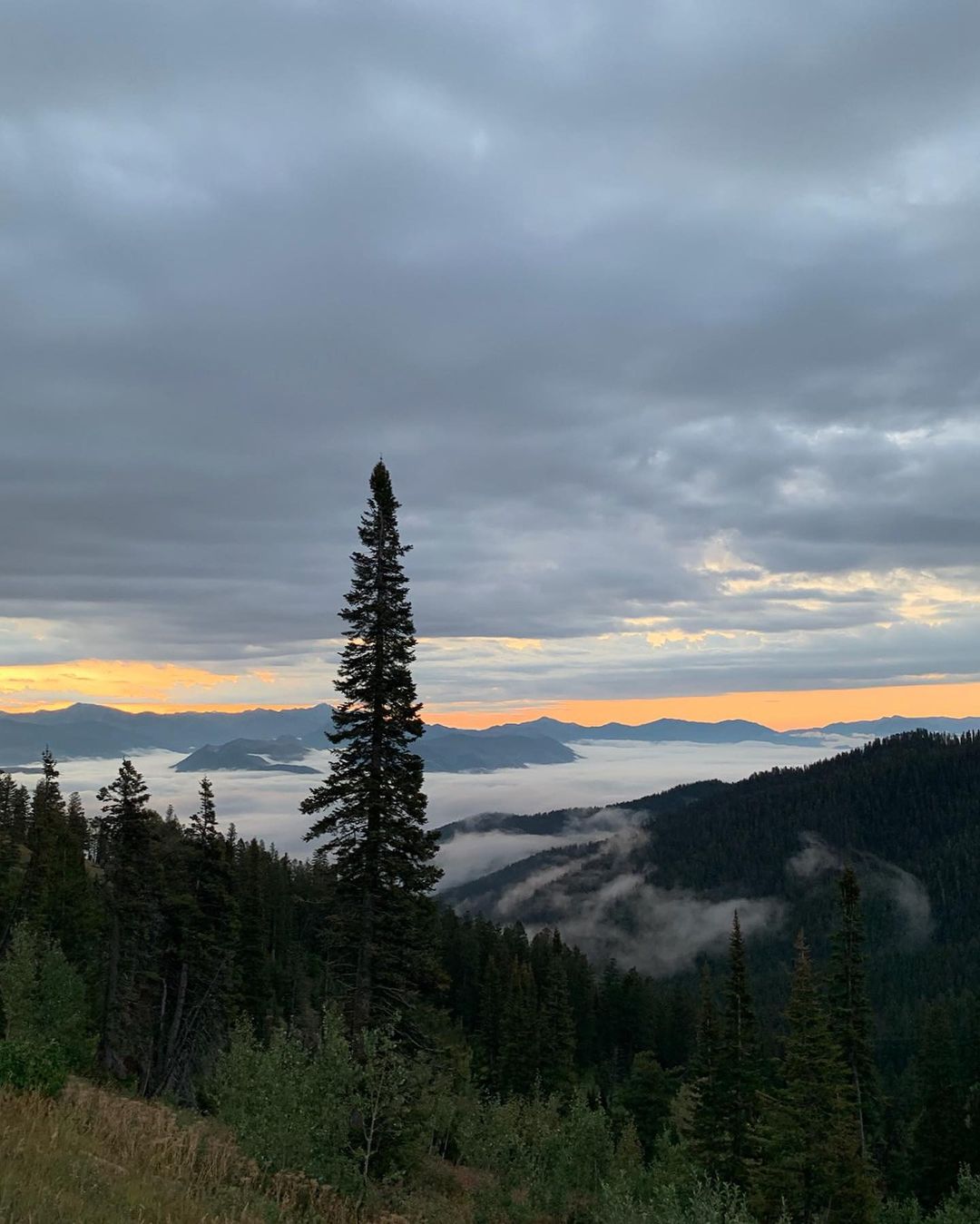 Autumn, is that you?! It's still in the 80s here but I have no problems playing pretend until we get some of that crisp fall air. It's time for apple pie, pumpkin curry, hayrides, and cinnamon brooms! Here are some of my late summer, or as I'd prefer to call them… early fall faves!
Beauty + Skincare Favorites
MAC Lipstick in Spice it Up – This is a lipstick I used to love in college, and it randomly popped back into my head one day. My old tube had long been tossed out, but I knew I had to have another. It's only been a few years since I last used it, but it feels so nostalgic to me! Fun fact, I heard somewhere that Courtney Cox rocked this lipstick on many an episode of Friends!
My Beauty Faves Storefront – I took a little time last week to put some of my beauty faves in my Amazon storefront. It was pretty fun and feels kind of like a pinterest board, take a gander!
Handcraft Loves
Star Ruby Pendant – Ruby is my birthstone, and I just love the luster of a star ruby. It's something a little different too, which is always a plus!
Deconstructed Tomato Sandwich Print – I'm a southerner at heart, and a fresh tomato sandwich is one of the best things about summer. Although I'm not sad to kiss summer goodbye, I'll always be looking forward to tomato season.
Wellness Favorites
Athleta Salutation Joggers – I was on the hunt for some pants that would work well for travel, and I took a dive headfirst into Athleta. I'd never purchased anything from them before, and as soon as my order arrived I knew I'd be hooked. These joggers are great for everyday – working from home, hitting the gym, and yes, even those long cross country flights!
Nike React Escape Run 2 Premium – I had some ratty New Balance sneakers that were yeeears old and in desperate need of replacing. Enter these new Nikes, they're cute, they're comfy, and you can even customize them with your own color preferences on their site!
Fashion Finds
Cult Gaia Rhinestone Bag Dupe – I have been lusting after the designer version of this bag ever since I saw it a year or so ago, but I simply could never throw $500 at something so "trendy" and impractical. Amazon has dupes for less than $40, and you best believe I'm getting one! I wonder if we'll be able to tell the difference ?
Patagonia Fleece – This is a tried and true fave for me, and I finally got to bring it out on our recent trip to Yellowstone National Park. Bring on that chilly weather!
Miscellaneous Obsessions
Renaissance Festivals – I went to my first ever Ren Faire this year and I seriously LOVED it, I never expected it to be so fun! I've always been fascinated by the renaissance (Tudor England specifically) and I am definitely going to make going to the Ren Faire part of my annual fall traditions!
Reading Corner
Me Talk Pretty One Day by David Sedaris – This was my first David Sedaris book. I really like his brand of humor and unique perspective, I especially loved reading about his family's dynamic and his struggle to learn French. As much as I enjoyed this book, it always takes me twice as long to read nonfiction as it does to read fiction. I may pick up some of his books in the future, but for now I'm content with my goofy romance novels!
Malibu Rising by Taylor Jenkins Reid – I was interested in this novel as soon as I heard it was in the same "universe" as The Seven Husbands of Evelyn Hugo, a book I read earlier this year and loved. I was really captivated by this story, although I found it pretty predictable in the end. Taylor Jenkins Reid's books are fun to get lost in, and I love that they're historical fiction stories with gritty, flawed characters that still manage to feel glamorous.
Streaming Spotlight
Still watching Outlander! It is seriously SO good!
Where The Crawdads Sing – This movie took me by surprise. I didn't expect to like it as much as I did, as I had no real interest in reading the book (oops). Daisy Edgar Jones is a fantastic actor!
Feasting On
Still going strong with my cooking challenge! Keep up with what I'm making by stalking the #JessMakes52 hashtag!
Standout recipe of the month was definitely Magnolia Bakery's Banana Pudding!
What are you loving lately?