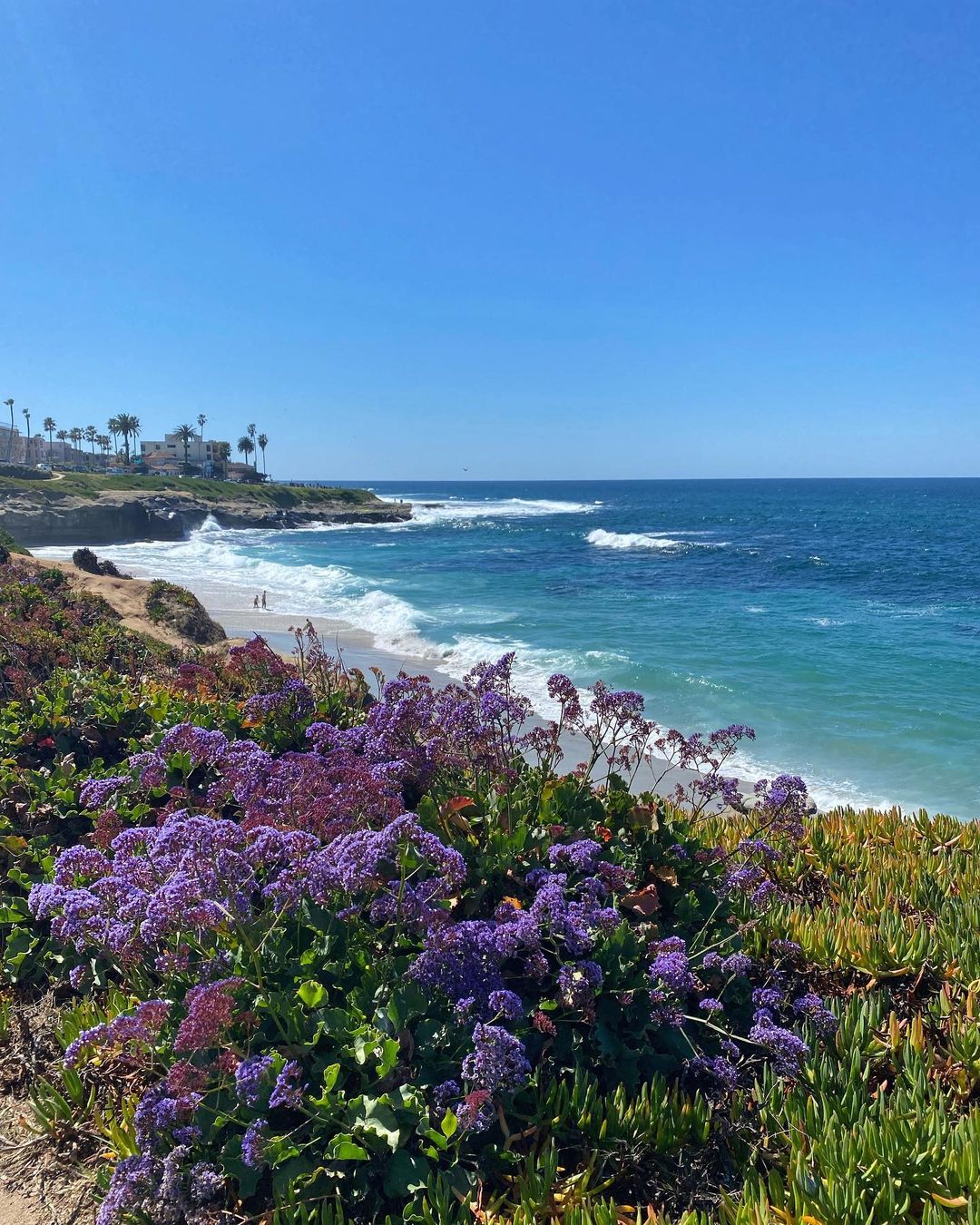 We just got back from our weeklong trip in San Diego, California. I spent a few weeks beforehand trying to find places that fit our interests – enjoying the outdoors, good food, and plenty of time and space to relax. One thing I've noticed when planning vacations these days is that a lot of times the same recommendations seem to get churned out over and over on the blogs and travel sites. I wanted to break away from some of the typical tourist spots and instagram traps and get a feel for the "real" San Diego. Don't get me wrong, I do love both touristy and instagrammable things too, they're popular for a reason! I did a deep dive and found some real gems, some well known and others off the beaten path.
Our Favorite Eats: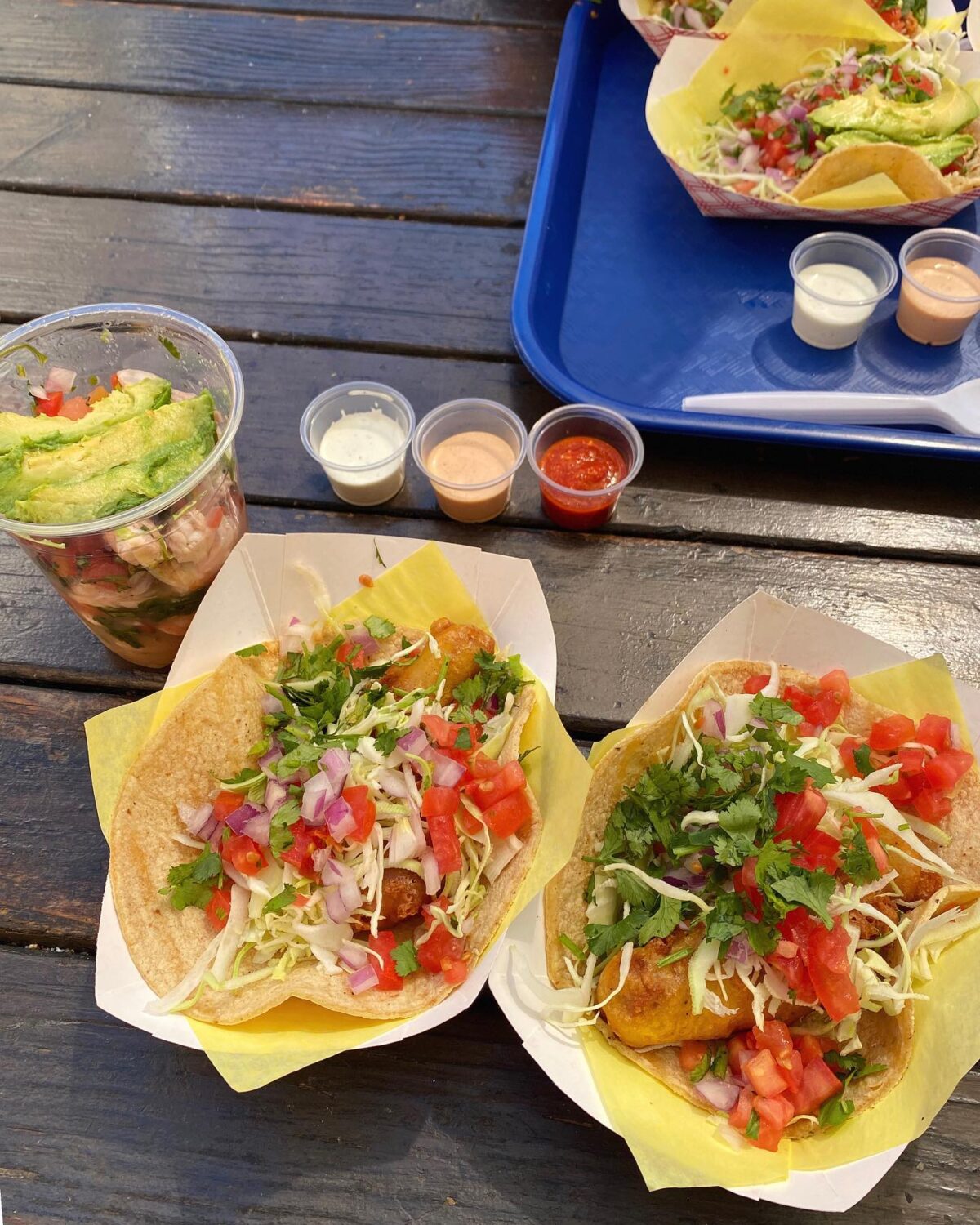 Oscar's Mexican Seafood – This was probably my favorite meal the entire week. The fish tacos were phenomenal, and it was without a doubt the best ceviche I've ever had!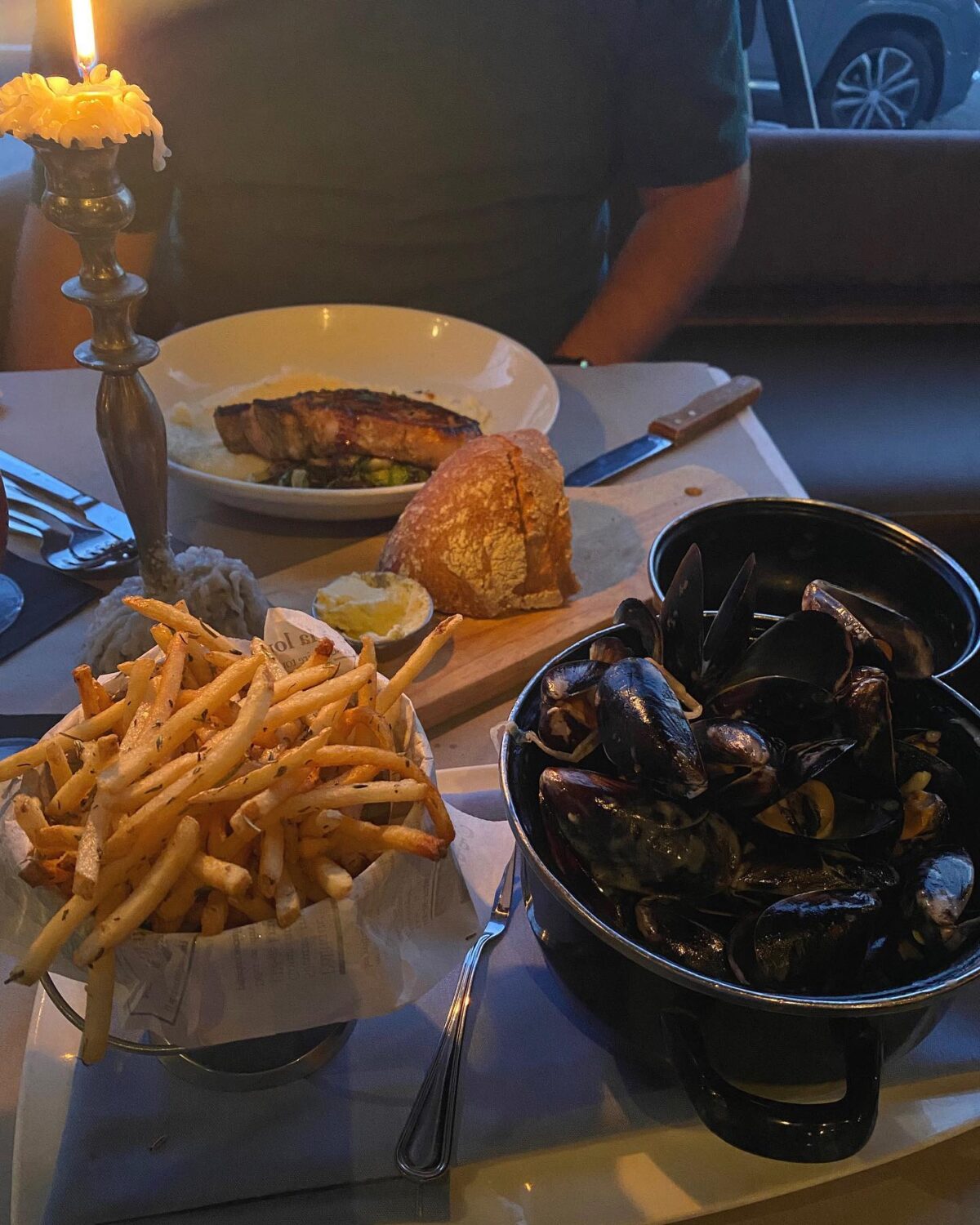 Bleu Boheme – For "date night" we picked this delightful french restaurant in Kensington. I got the Moules Frites and David got a curried pork chop, both absolutely delicious!
Los Quatro Milpas – For lunch one day we stopped by Los Quatro Milpas, an old-school taco spot near Chicano Park. There was a line out the door when we arrived and the pork tacos were absolutely worth the wait.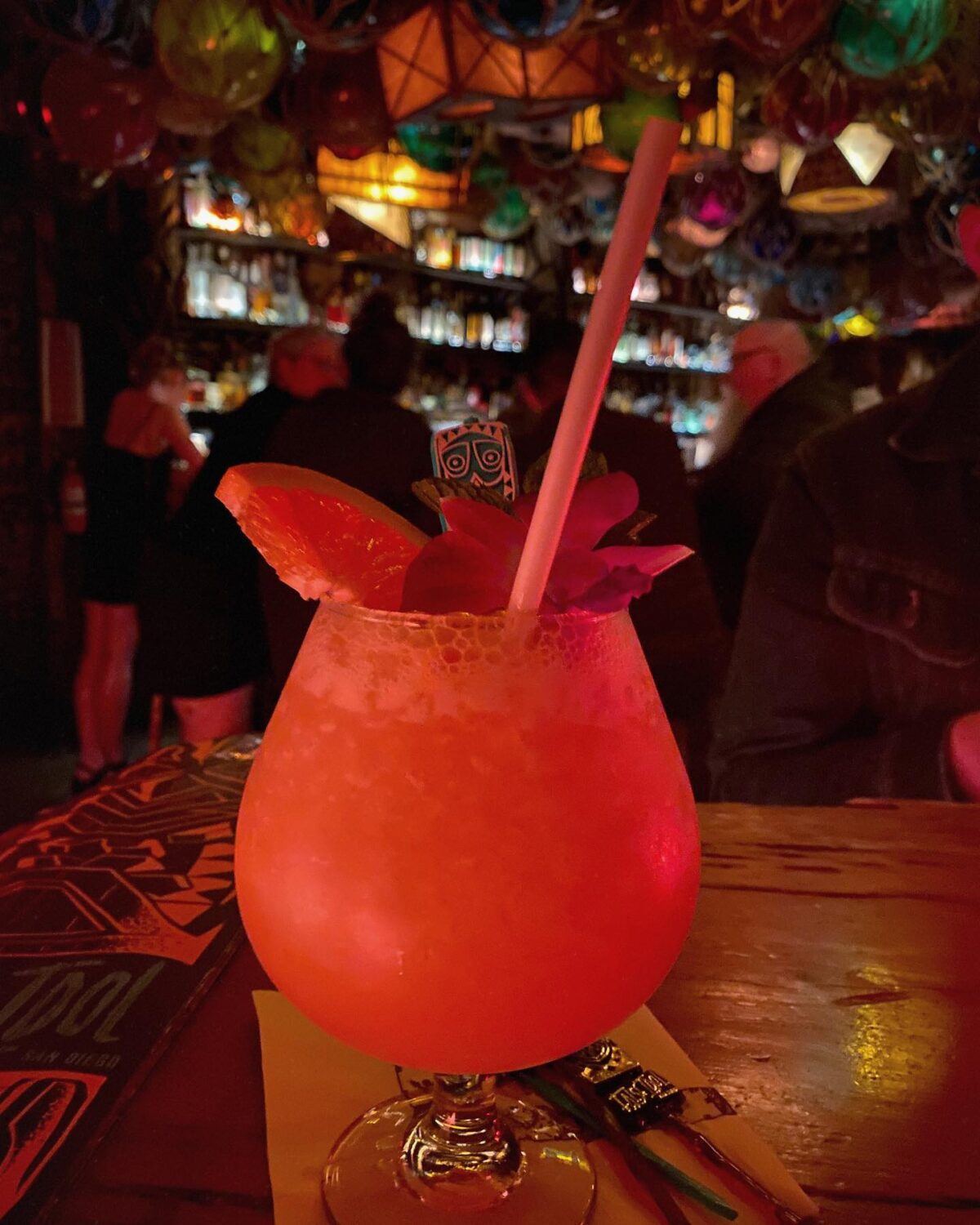 False Idol Tiki Bar – False Idol was a fun haunt hidden inside a restaurant called Craft & Commerce. We waited a while for a reservation, but once we got in the drinks were fantastic (and strong!) with surprisingly good prices for the area.
Our Favorite Activities: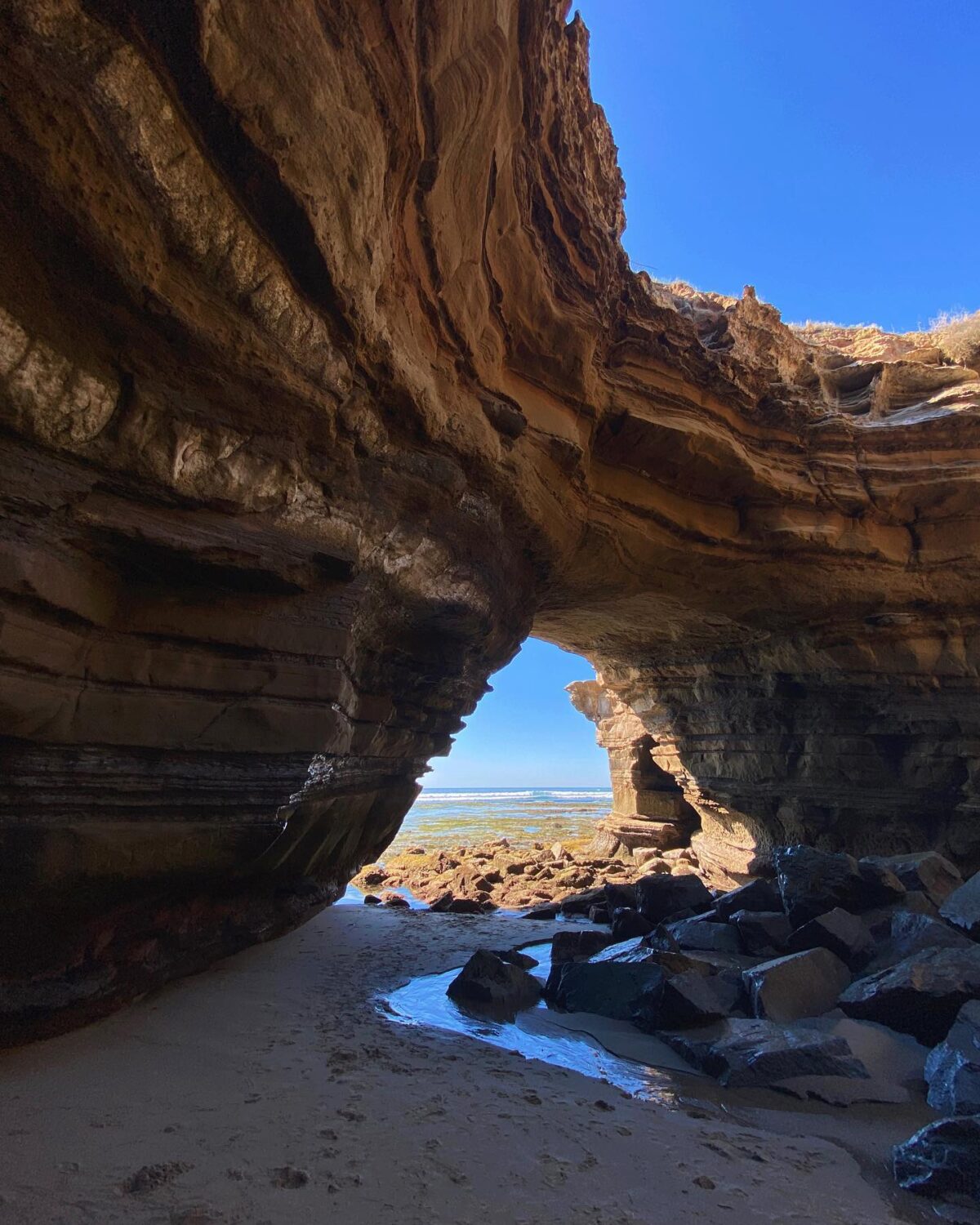 Sunset Cliffs Sea Cave – This cave was probably one of the biggest highlights of the whole trip for me. We researched the tides before we arrived, since it needs to be low or negative tide to safely visit the cave. The time worked out perfectly as soon as we landed in SD and we headed to Sunset Cliffs straight from the airport. To get down to the shore from the cliffs we used a "natural staircase" eroded into the rock and waded our way into the cave. It was a fun challenge and every bit worth getting a little wet and sandy!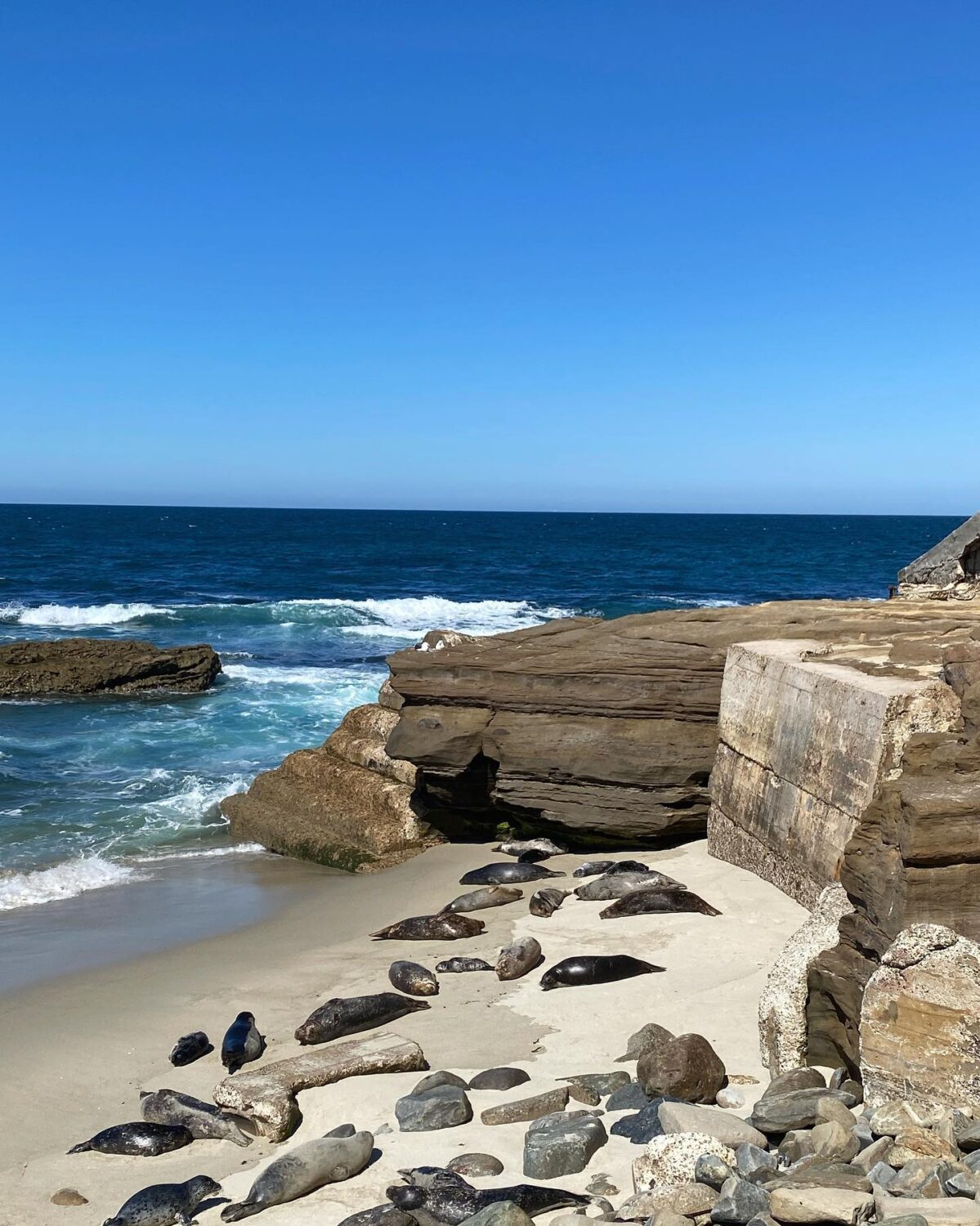 La Jolla Shores – A short drive north of San Diego is La Jolla, another city with gorgeous views of the ocean. The best part is that seals sunbathe right on the beach, and we got to see a ton of seal mamas and pups!
Joshua Tree National Park – One of the big plans for this trip was to visit Joshua Tree by way of Palm Springs, we took a few days and made the journey to the desert. Palm Springs is worth a visit in itself, especially if you love all things midcentury. The highlight for us was Sherman's Deli, where we got pastrami reubens and shared a DELICIOUS slice of pistachio cake.
Joshua Tree was on both of our National Park bucket lists, since neither of us had visited the park before. The photos we took in the park are among some of my favorites, maybe ever, but the photos don't really do the park justice. I'll probably write a blog post dedicated to our JT trip, keep your eyes peeled for that!
Balboa Park & Spanish Village Arts Center – Balboa Park is one of those places that's worth visiting regardless of the amount of time you have. It's on every travel blog, and for a reason. It's perfect for a leisurely stroll, a quick jaunt, or an entire afternoon. We visited the park twice during our trip, and got to hear some live music, visited a museum, and did some shopping. The Spanish Village is a fun bazaar filled with studio spaces for local artists.
Honorable Mention:
San Diego Zoo – We paid a visit to the zoo during our trip, and it was a good time! I wouldn't consider myself a "zoo person" but you can definitely see the care and attention the organization puts into the health and wellbeing of the animals. It was a fun day, and we definitely got our steps in!
Float Spa – On our last day we booked an appointment at Float Spa, hoping to lock in some of that vacation zen! It was our first time using sensory deprivation pods, and it was a really cool experience. It was nice to float for an hour and bask in complete darkness.
Old Town – Old Town is definitely a tourist trap, but very fun nonetheless! We stopped by when we were on the hunt for a souvenir magnet. The artisans in the area are really cool, I loved the ceramics and tin work!
Where are you traveling to next?