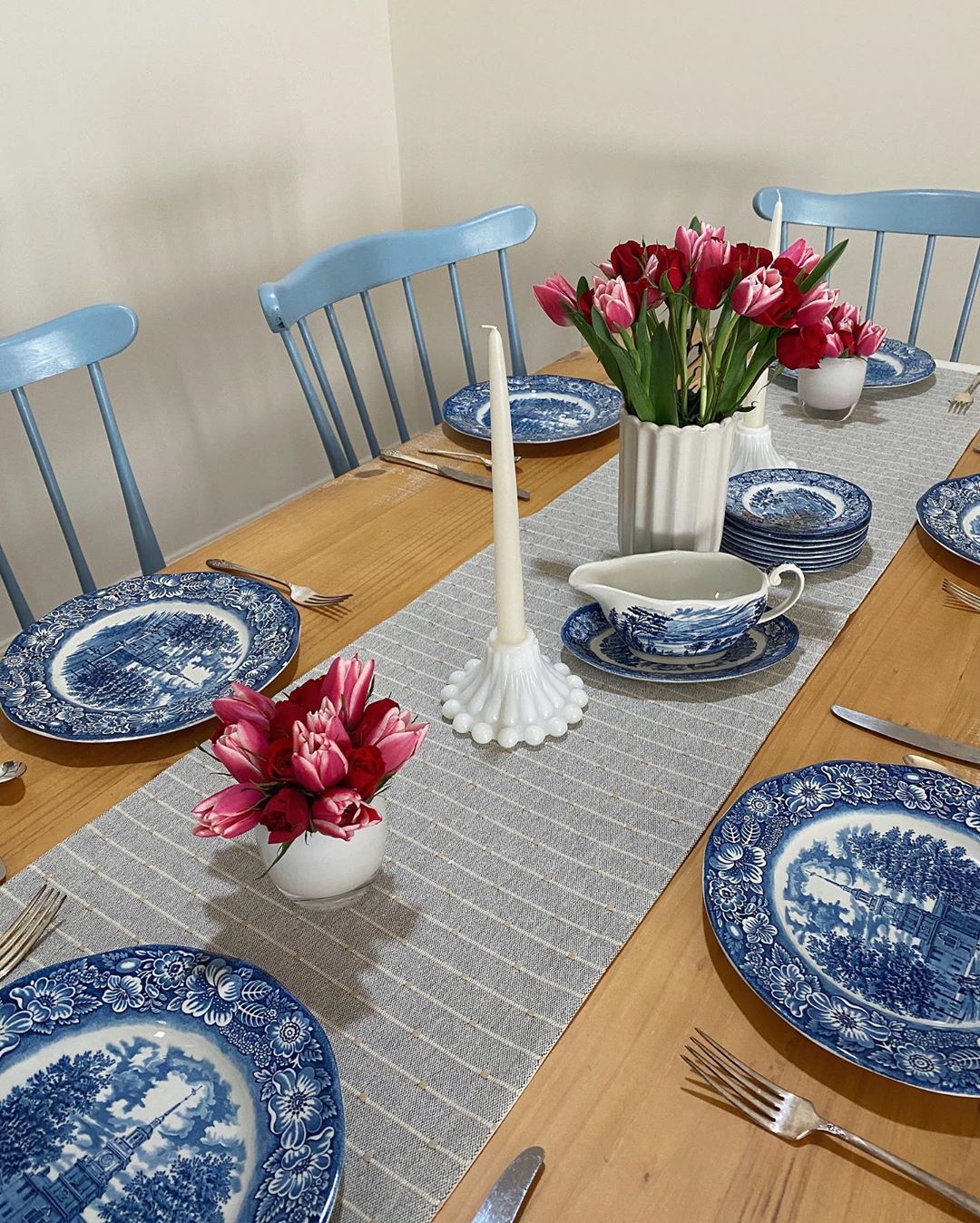 Winter is slowly coming to a close, and it's about time for quarterly favorites! Here are a few of the other things I really loved during this winter season:
Food
Imperfect Produce
I've been looking for ways to reduce food waste and packaging in my everyday life, and about a year ago I started getting Imperfect Produce boxes. I paused for a little while when life got hectic (moving, etc) and now I'm back in the groove. I love their selection of produce – it changes weekly and I've yet to get anything I didn't like. They also have overstock pantry items, which is always a nice addition to stock up on! If you'd like to use my referral link for $10 (I'll get $10 too!) click here.
French Toast Casserole
In February I hosted a Galentine's Day Brunch, and got a bunch of my gals together for mimosas, a frittata bundt, and most importantly – French Toast Casserole. I used a blend of Chrissy Tiegen and Joanna Gaines' recipes, and it did not disappoint. I sadly didn't snap any photos of the completed dish, but I'm planning to keep it as one of my go-to recipes for the future – so check back, it will probably make it up on the blog at somepoint 😉
Pasta Pomodoro
One of my favorite instagram follows is Pia Baroncini, a fashion designer and influencer that lives a gorgeous life with her adorable bulldog and equally adorable Italian husband Davide. They've started an IGTV series making some of his favorite Italian dishes, and Pasta Pomodoro (basically pasta with tomato sauce) was the first one in the bunch. It was just as phenomenally tasty as it was simple. Up next, their carbonara!
Beauty
LUSH Pink Peppermint
I have an undiagnosed yet clinically awful phobia of dry skin. I apply hand lotion multiple times a day (maybe even hour) and I'm known by many to be practically dripping in moisturizer. That's where Pink Peppermint comes in: a lightweight, hot pink, minty foot lotion that's not greasy or slippery. It soaks right in. Sometimes I wear it under socks and go about my household chores, and other times I apply before bed. This stuff is quickly becoming a holy grail.
Tatcha Rice Enzyme Polishing Powder
My facialist is constantly telling me I need to exfoliate (look at me saying "my facialist" psh) but it's true. I'm a bumpy gal. My face has some crazy irregular texture at times, and even though I blast it off with chemical exfoliants on the regular, it's been nice to mix it up. This Tatcha powder doubles as a cleanser, and gently scrubs your face with a bit of lather added in. I got the "deep" variety, but it also comes in classic, gentle, and soothing.
Books
I Will Teach You To Be Rich by Ramit Sethi
This book has changed a the way I view personal finance quite a bit. Since I started reading it, I've started a savings account for my future house, I've invested more in my future, and I've felt altogether more confident in talking about and managing my money. Definitely worth a read.
Podcasts
See my list of favorite podcasts here!
Shows
You
Okay this show made me angry, but I couldn't look away! I watched both seasons in just a few weeks, and I'm interested to see how they pull off season 3 (even though I may get a little tired of the same old story by then) it's worth a watch if you're into shows like Pretty Little Liars or Gossip Girl, but want more of an edge. It's definitely a show worth watching with a friend so discussions can be had.
The Circle
When I fist saw the previews for this show I thought it would be stupid, but I really enjoyed The Circle (I haven't quite given Love is Blind a chance yet, even though they seem relatively similar) – if you've never heard of it, The Circle is Big Brother meets Catfish, and each player has to live alone in their own pod while attempting to become an "influencer" among the other players living alone in their respective pods. It was really heartwarming and a good easy watch.
What are you loving lately? Let me know in the comments below!
And check out last season's favorites here!