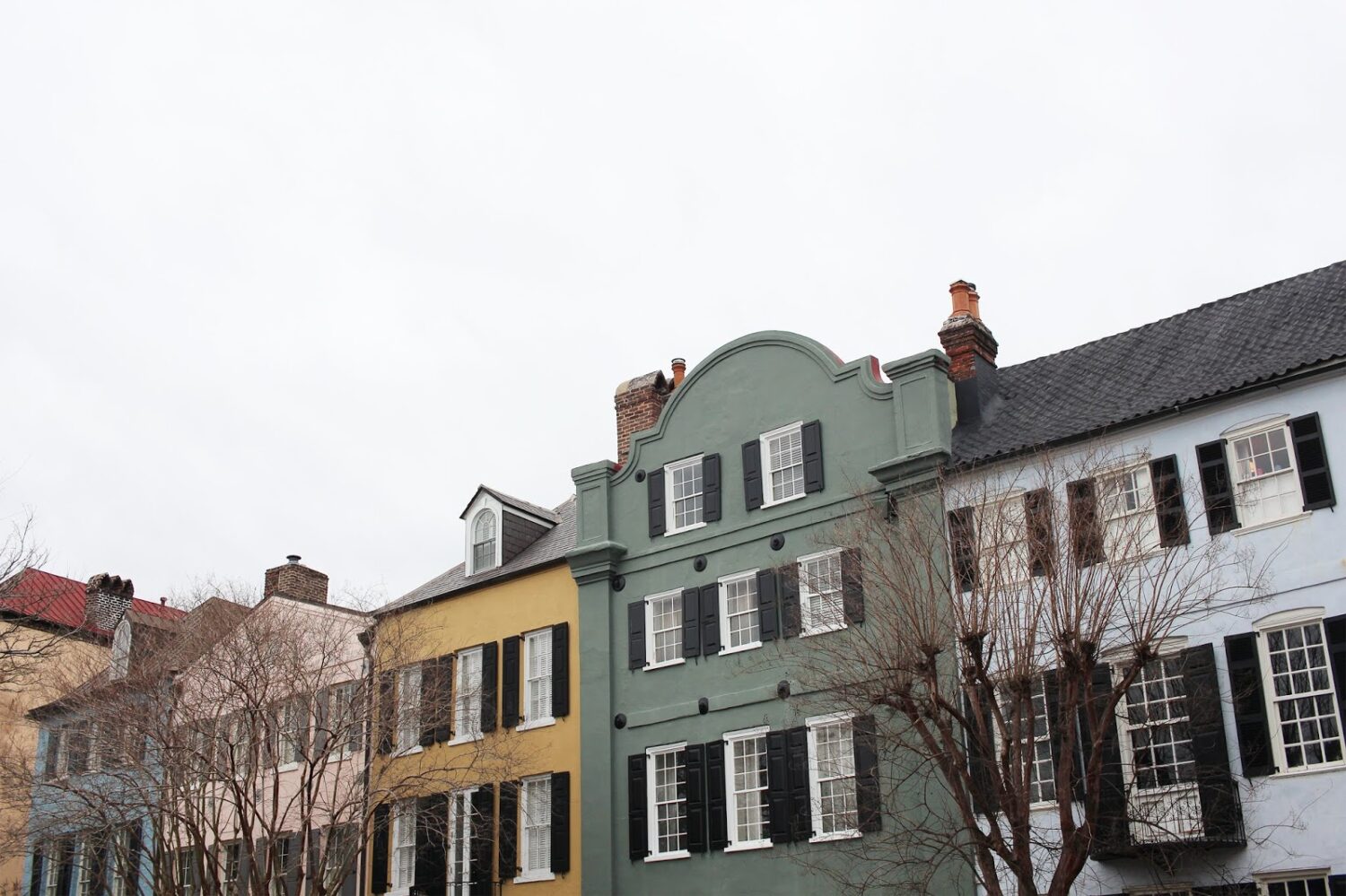 Charleston is one of my favorite places I've ever visited, the city is filled with so much color, charm, and culture. Ever since I got home I've been daydreaming of going back. My friend Hayley from Honestly Russel and I hit up Charleston with a full itinerary. You can check out her post here, and keep reading for my favorite spots in the city!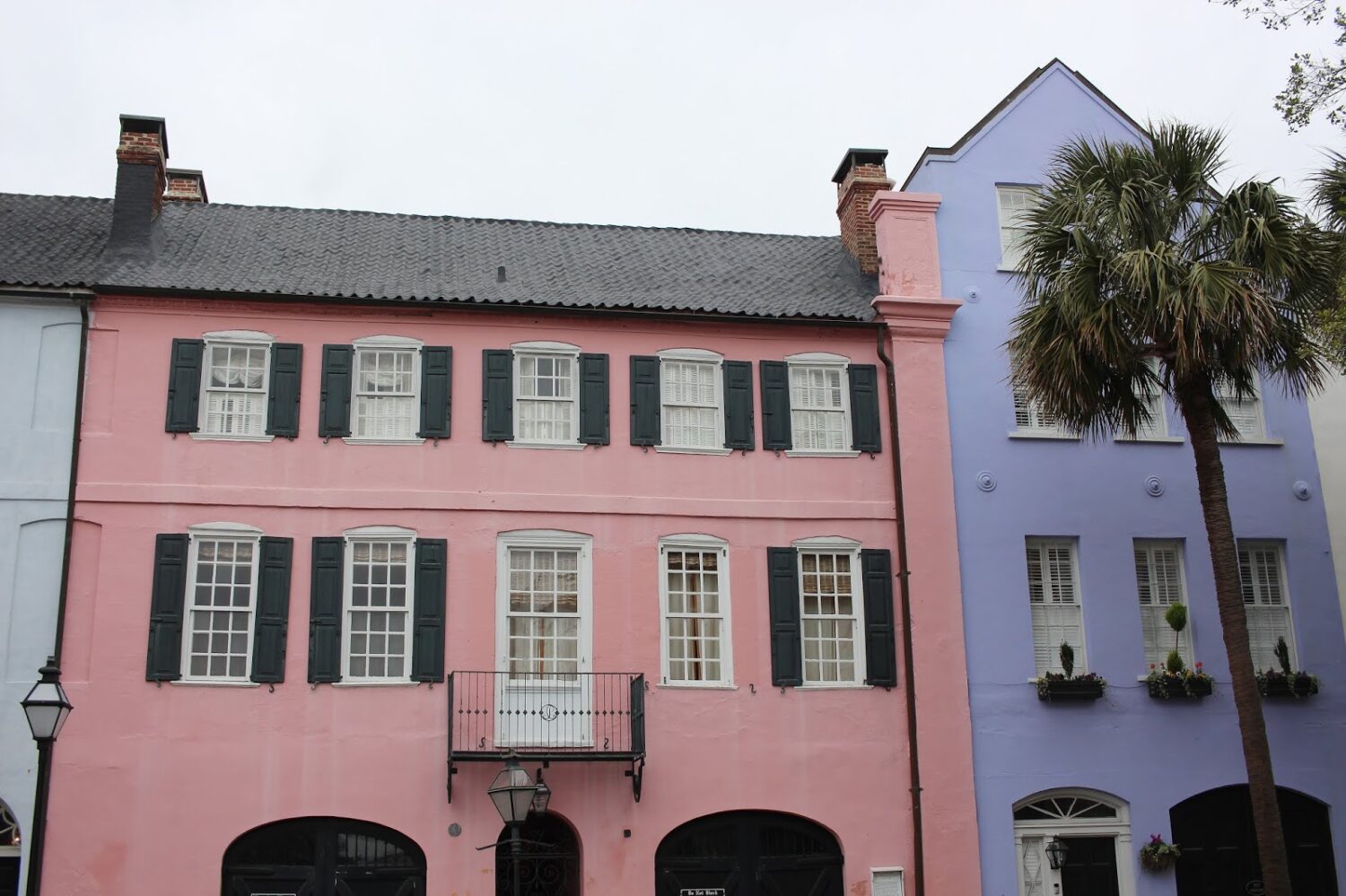 Rainbow Row is probably the most iconic view in Charleston. Since I've been, I've seen it 100 times on Instagram, but that doesn't make the street any less of a must-see. There's a pastel facade for everyone, and if you hang around long enough, you'll hear the familliar clip-clop of the Charleston draft horse carriage tours.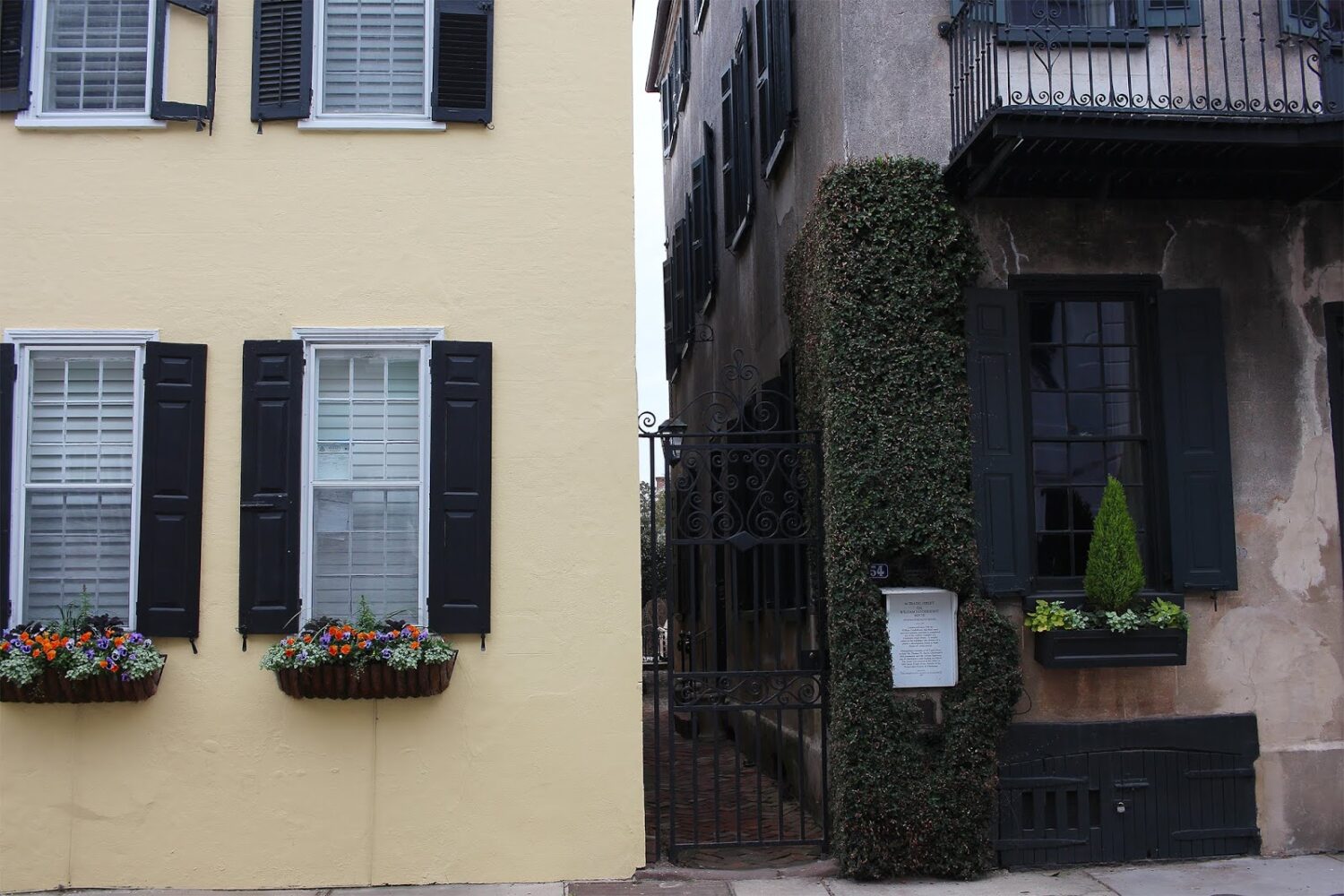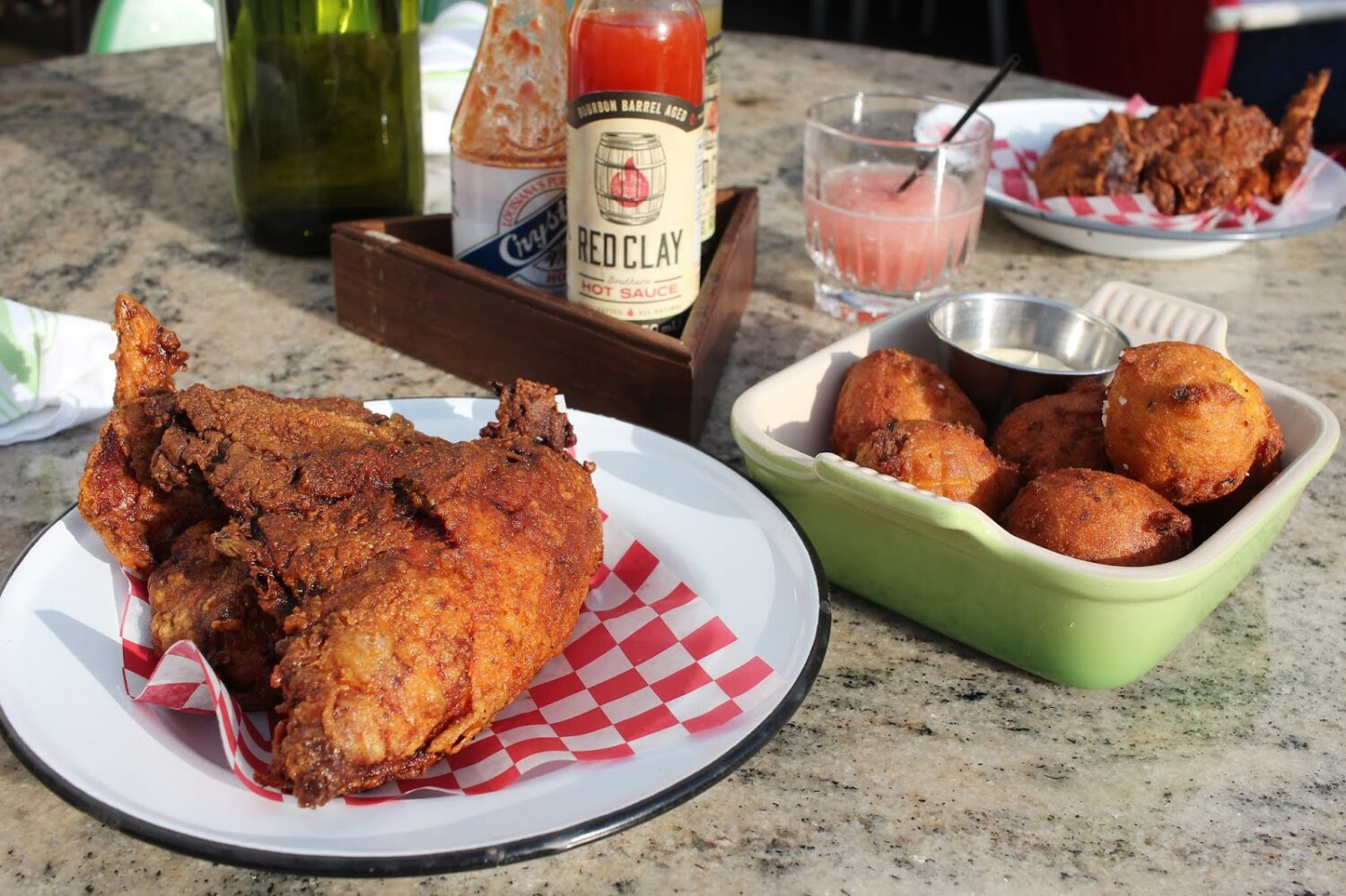 Leon's Fine Poultry & Oyster Shop, when in the south, do what the southerners do! And as far as fried chicken goes, South Carolina knows what's up! I'd never tried oysters before this trip (I love them now) but as good as their chicken was, I wouldn't be surprised if their oysters were top notch as well. Stop by Leon's early, as parking is sparse, get a spot on their patio, and treat yourself to some froze! You'll be glad you did.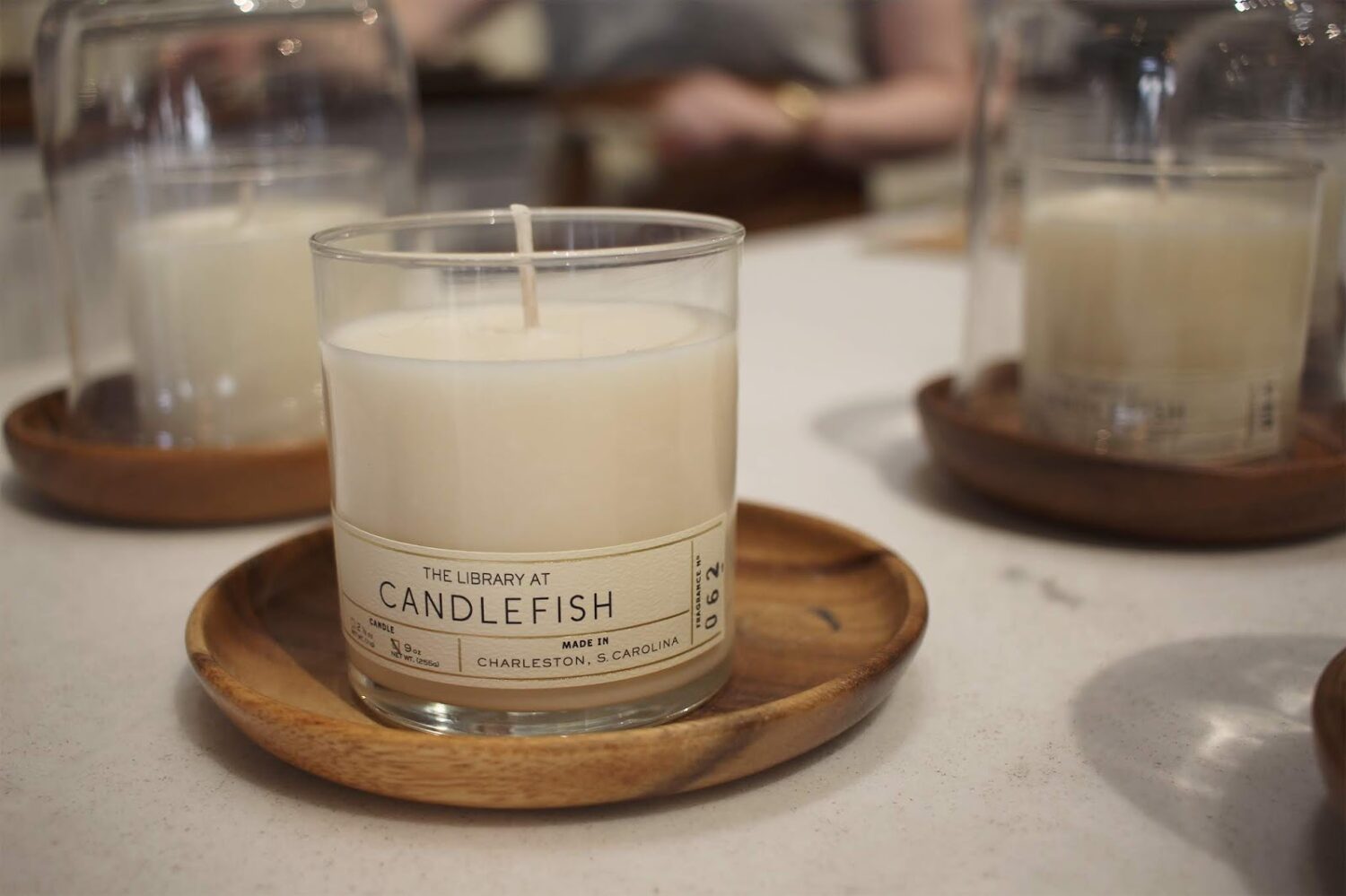 The Candlefish Library was one of my absolute favorite spots in Carleston – a store completely dedicated to everything candles! They have an in-house selection of over 100 candles, in addition to the other brands they carry. My favorites were 94 and 88, but you can even schedule a workshop to make your very own!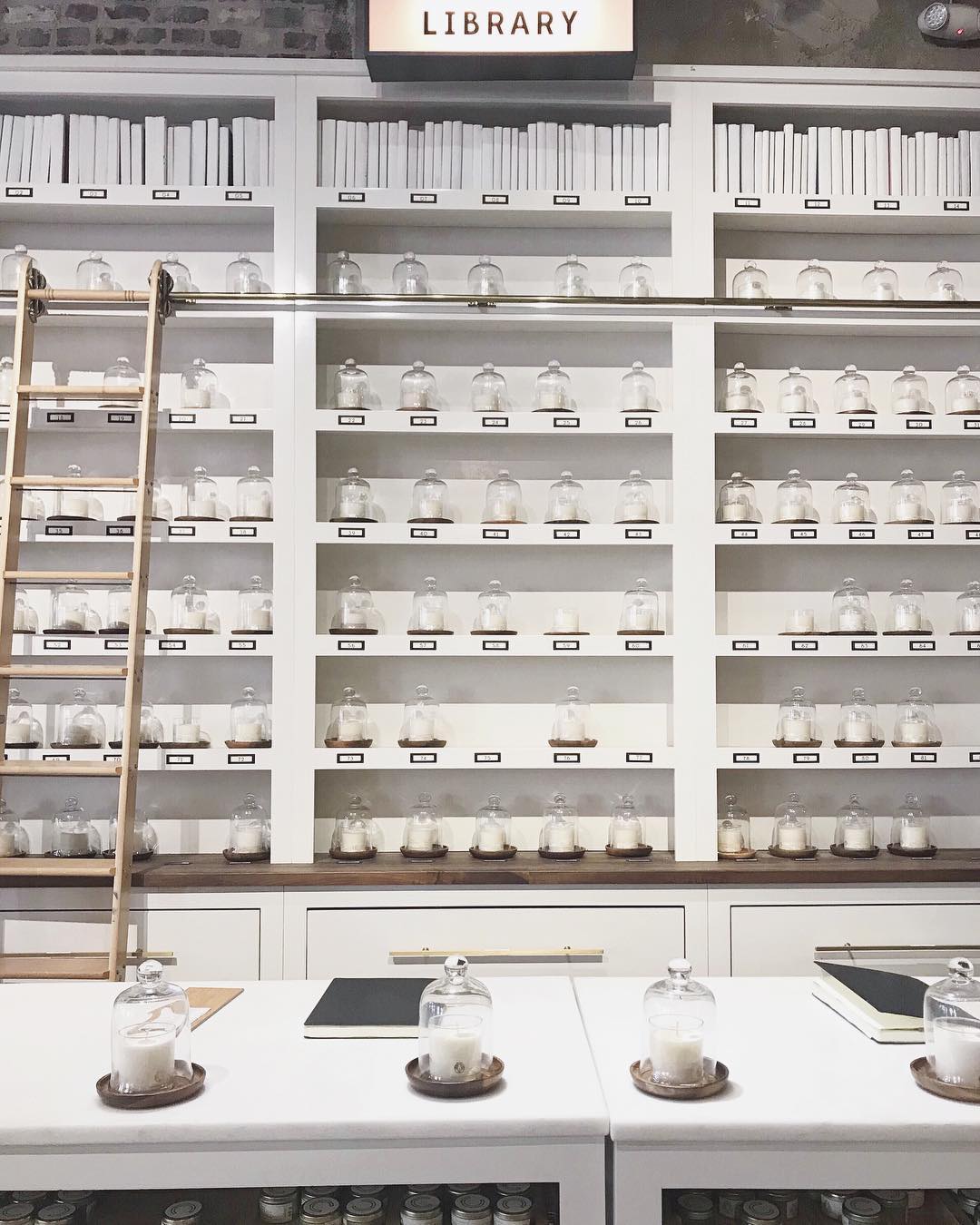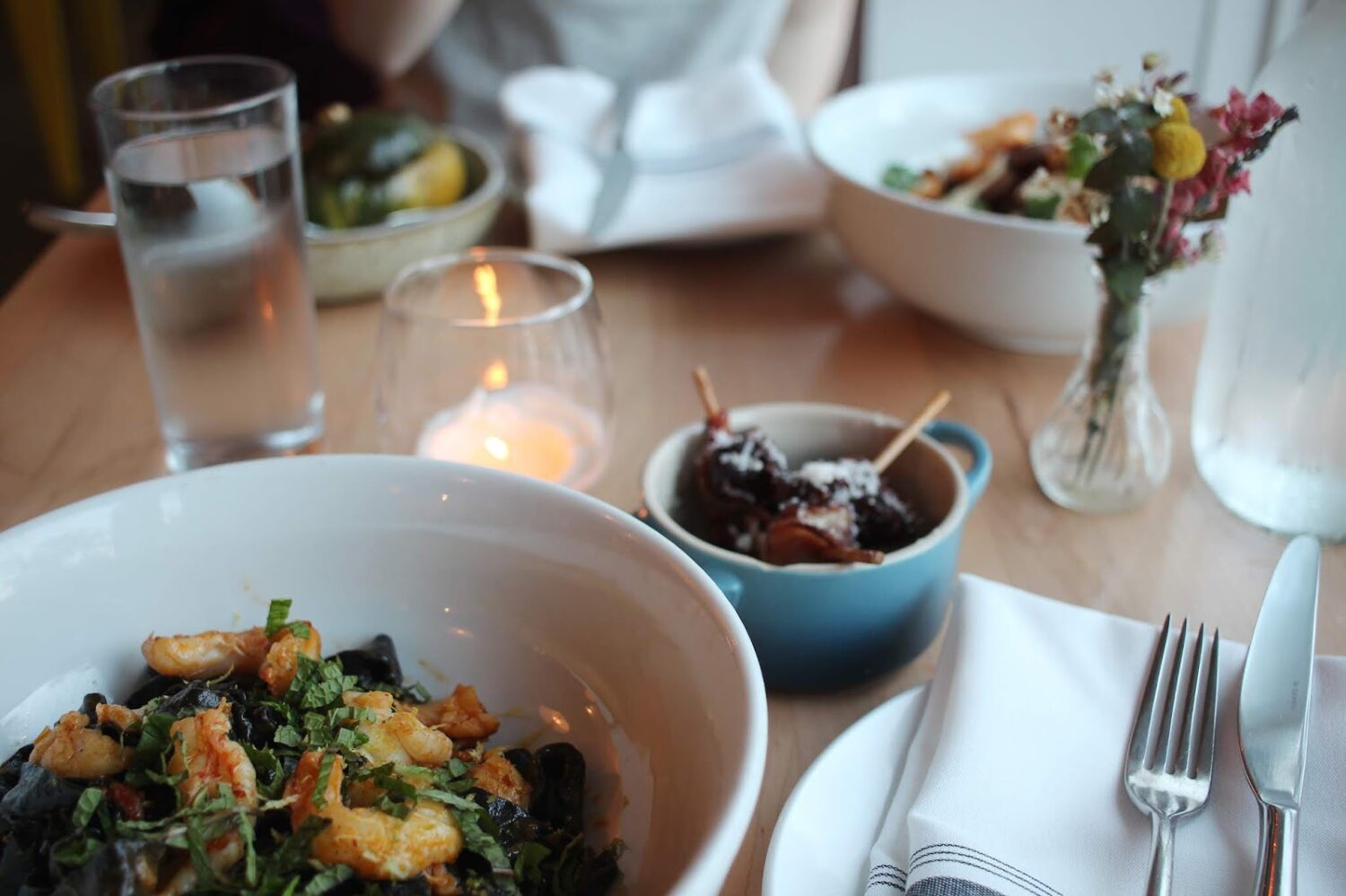 Butcher and Bee this place is a foodie's paradise. Not only can you try the likes of Squid ink pasta and amazing craft cocktails, the whole vibe of Butcher and Bee is like Joanna Gaines meets Kinfolk, and the food is out of this world. Hayley wrote a whole post about our meal here.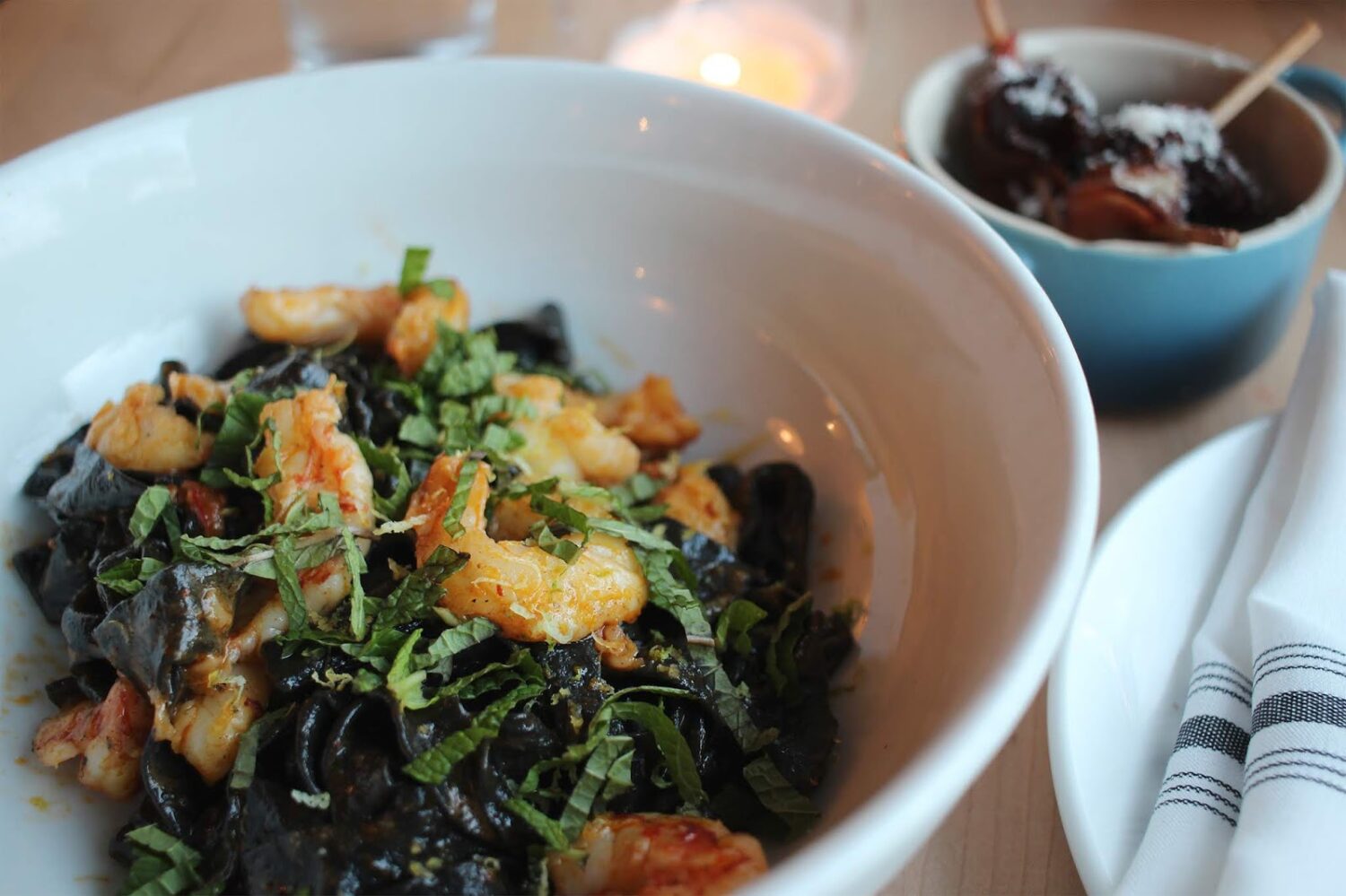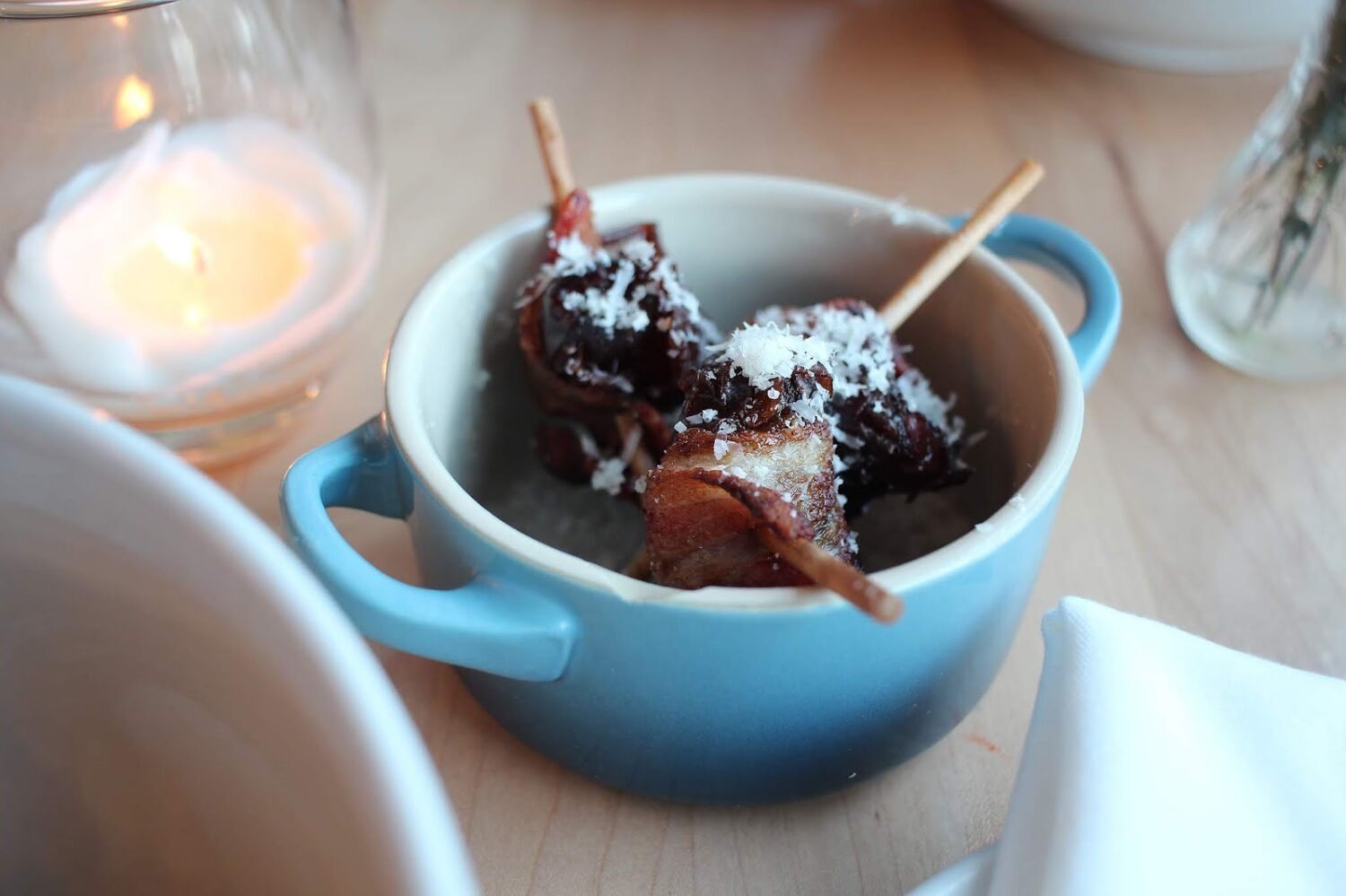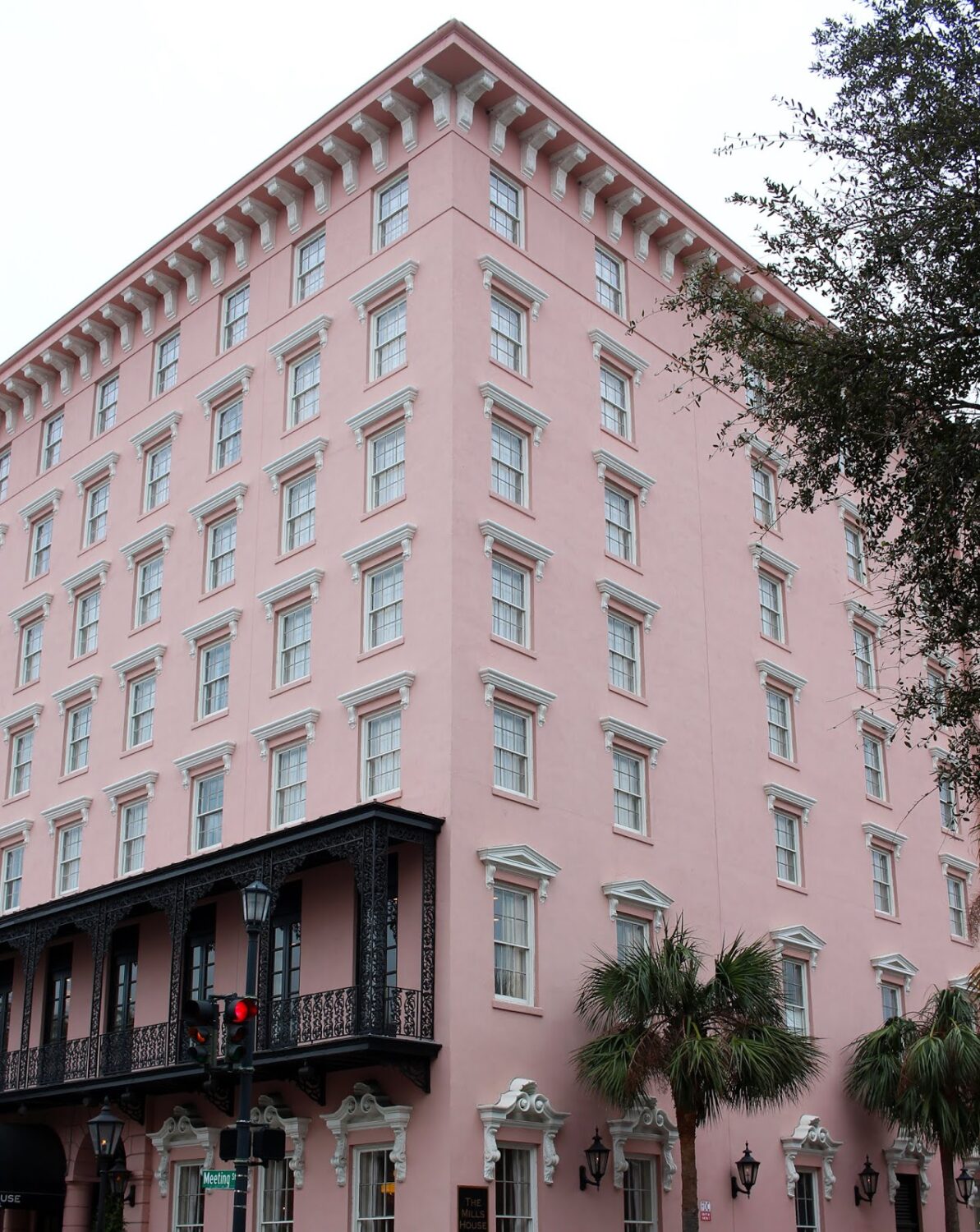 A stroll down Market Street & The Mills House Hotel. if you didn't get enough pink on your trip to Rainbow Row, check out the Mills House. This place is straight out of a Wes Anderson movie, and who would I be kidding if I didn't stop by for a photo. You just don't get pink like this in DC! Market street is a lovely stroll of historical buildings and not far from the bars and nighlife downtown.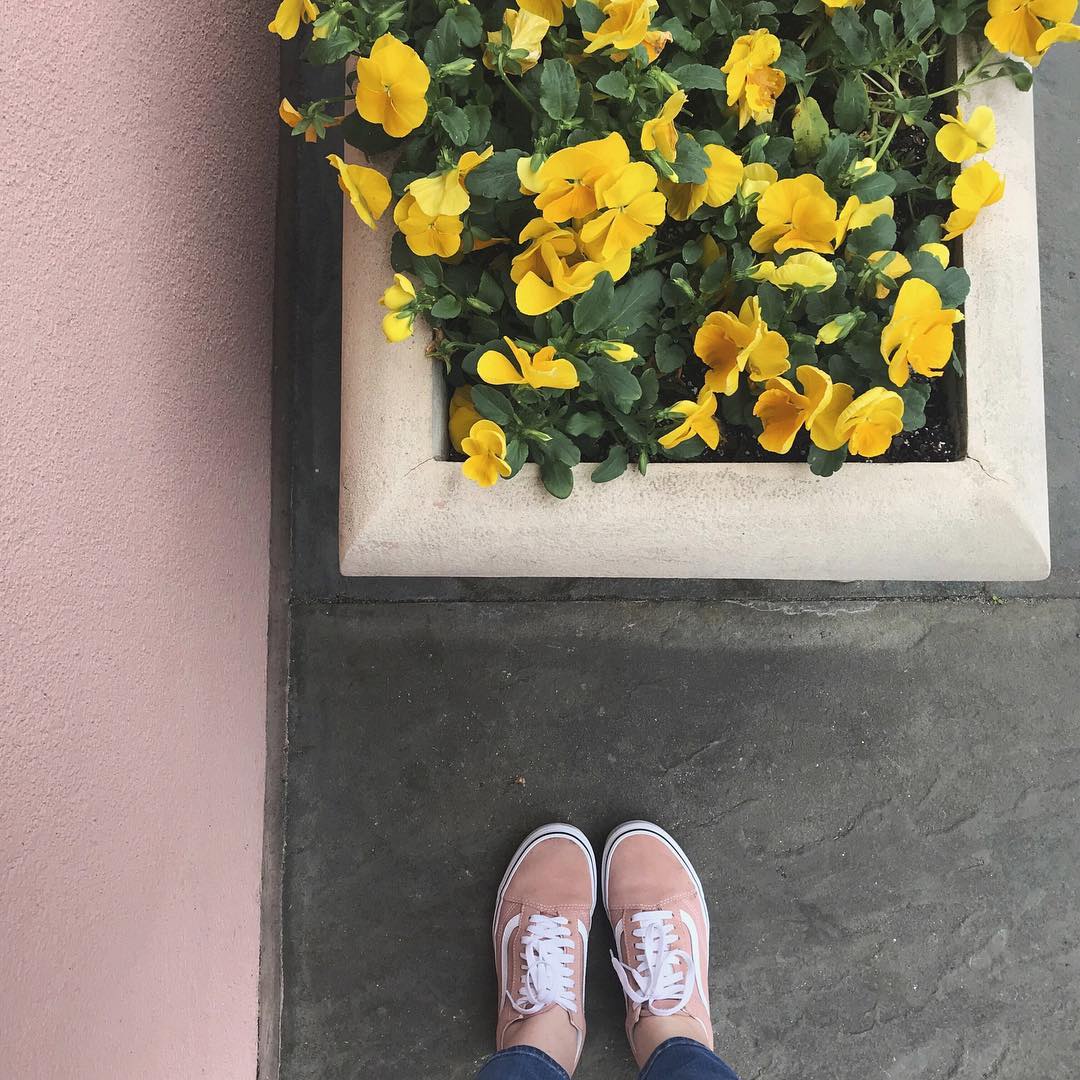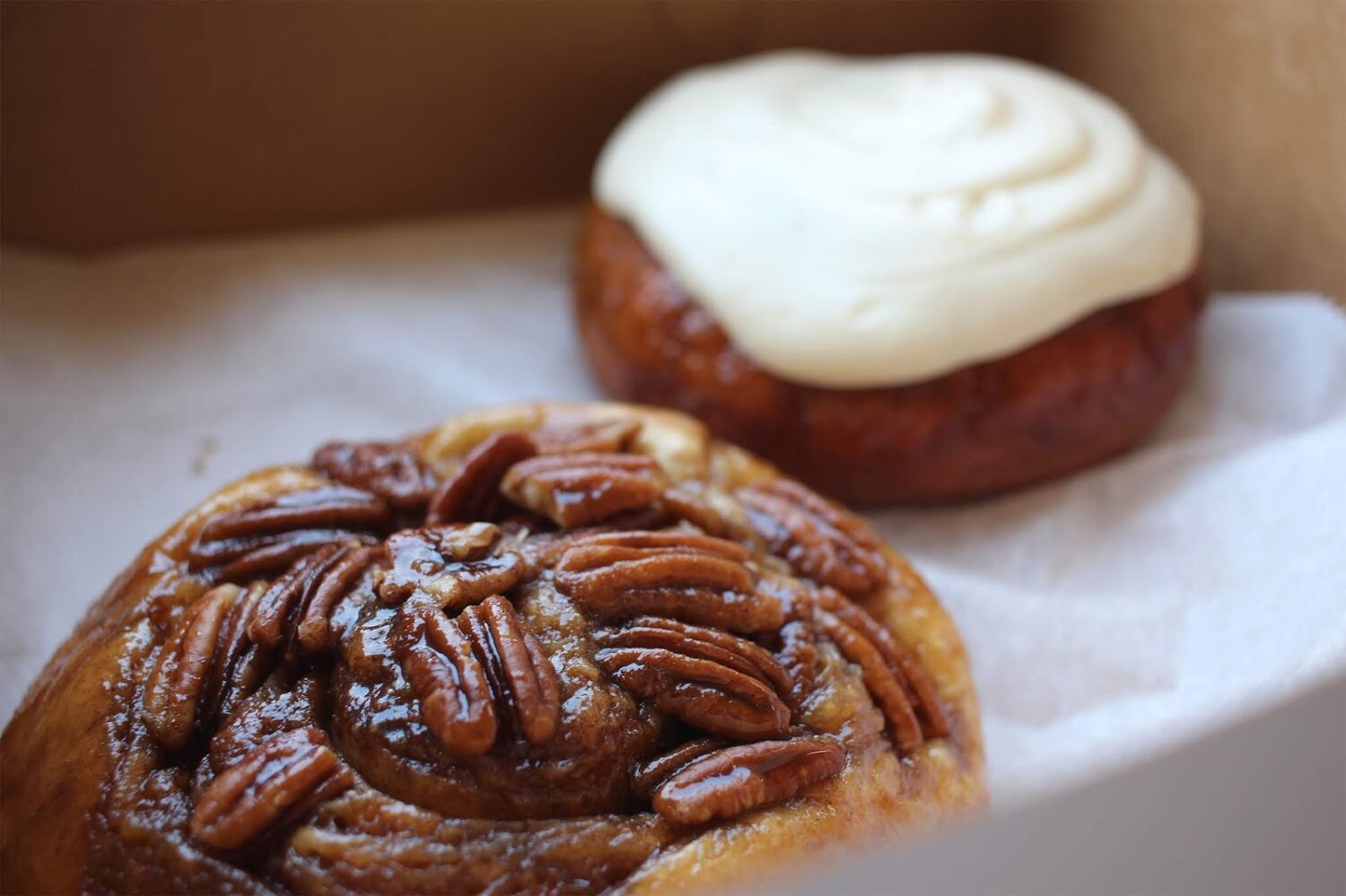 WildFlour Pastry is the pièce de résistance of my entire trip to Charleston. If you're there on a Sunday, you absolutely MUST stop by WildFlour for a pecan roll. When I think back to the best things I've ever eaten, the WildFlour pecan roll stands out in the top five, no exaggeration. If for some reason, pecan rolls aren't your thing or you tragically can't make it on Sunday – their cinnamon rolls are beyond compare as well, and they have tons of other baked goods to choose from. The point is – GO!
After you've visited Charleston, it's just a short drive down to Savannah, GA. Check out my Savannah city guide here.
Pin it!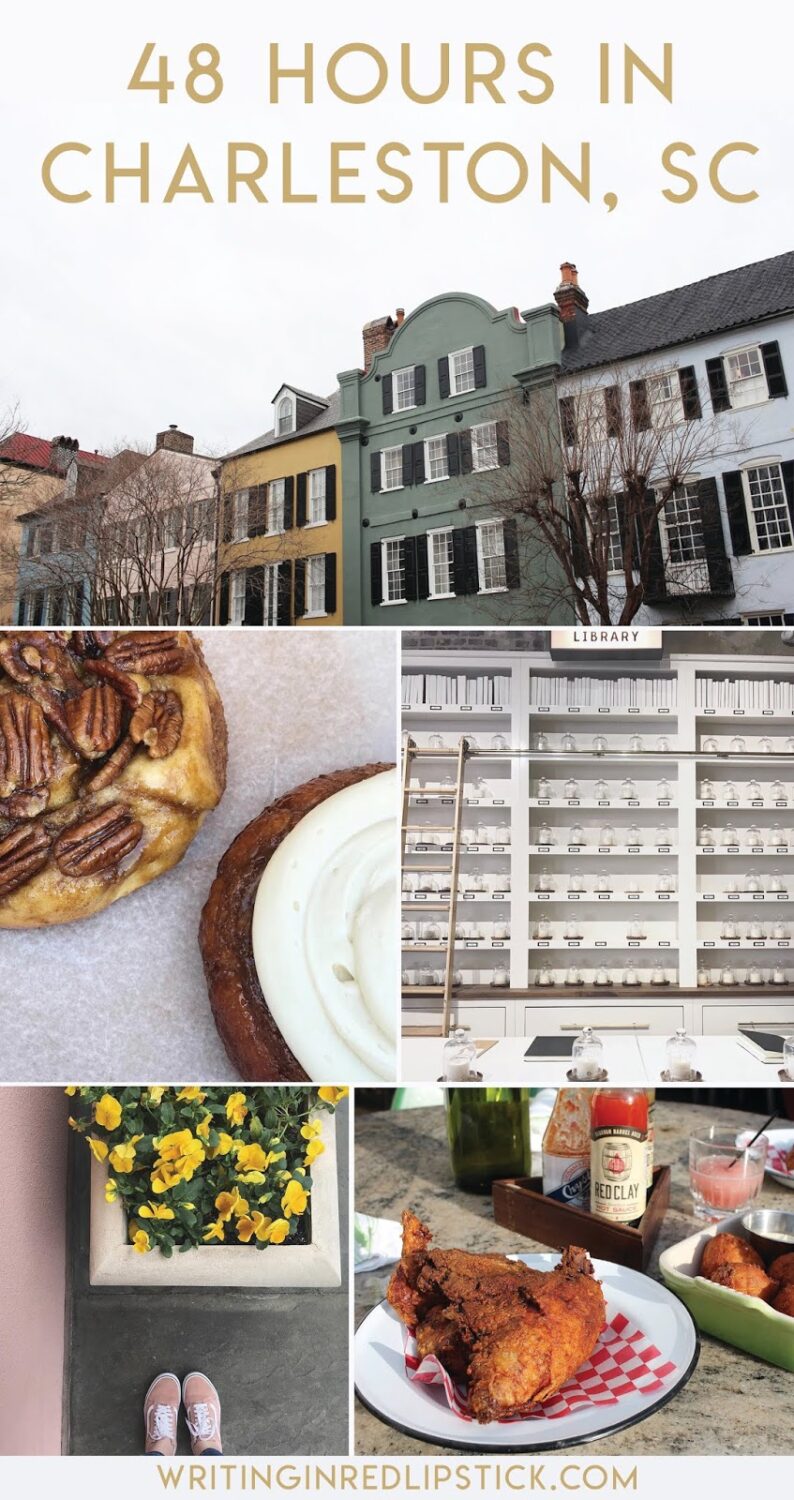 What destinations have you visited lately?