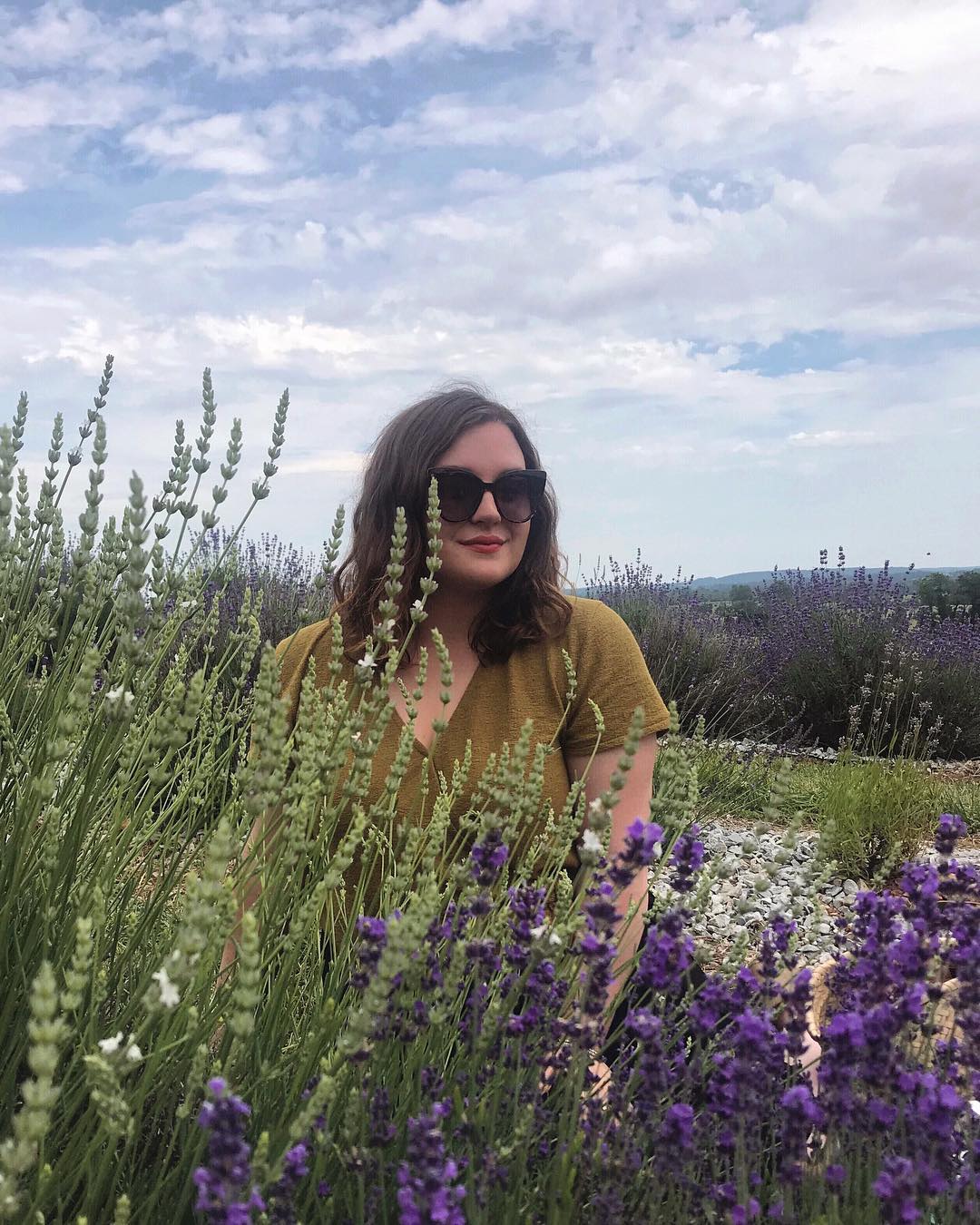 Spriiiing! Flowers are blooming, allergies are kicking into overdrive, and it's finally warm enough to bare your pasty arms to the sun again! As one of my top four favorite seasons (lol), spring was a breath of fresh air after the winter full of 2-inch snow days that made my 8 mile northern VA commute twice as long. Wineries, a birthday trip to NYC for one of my closest friends, Lavender Festivals, picking peonies from the garden, and sitting on patios with a nice Rosé, is just a small list of the things I've been up to this spring.
Here are a few of the other things I really loved during this spring season:

Food
Spinach, Sausage, and Ricotta Stuffed Shells
Pasta. The perfect meal, and it comes in close when compared to my Meghan Markle pasta. It's a simple dish with large pasta shells, Italian sausage, spinach, ricotta, red sauce, and a ton of cheese. I'll be posting a recipe soon!
Croissants from Firehook Bakery
It took me forever to find a local bakery that really delivered on their breads and pastries. Every single one of the things I've tried from Firehook has been amazing, including their baguettes, cookies, and sourdough. I will be a customer as long as I'm in the area. They have a few locations in DC and the surrounding areas too!
Peach Ice Cream
I went out for ice cream with my roomies and my guy last month at Peterson's in Clifton– and even though I always go for mint chocolate chip, I had the chance to try their peach ice cream. I can guarantee I'll be back many times over the coming months. If there's a peach flavor at your local creamery, I highly recommend you try it!
Blue Crab
A spring and summer must if you live anywhere near the DC/MD/VA area.
Beauty
Glossier Milky Jelly Cleanser
I bought a bottle of this stuff during my trip to NYC in April. I'd had my eye on this for a while, and hitting up the Glossier flagship store was the perfect excuse to get my hands on it. I keep the bottle in my shower, and I really enjoy that it's a gentle cleanser that feels clean without a bunch of skin-drying lather, and it smells really good on top of that! There's also a less pricey dupe by Bliss here!
LUSH Jason and the Argan Oil Shampoo Bar
This has been one of my favorites for a long time, but I recently just brought it back into my routine. I love that it's zero waste, has a lovely rose scent, and makes my hair feel really clean. It's a great addition to your hair care regimen if you're looking for a little mix up!
Mario Badescu Ceramide Eye Gel
I've been mixing up my eye creams lately, and I've finally found one I'm going to stick with for a while. I really like the gel texture, and thankfully it's not too heavy for my fussy under-eyes.
Books
French House Chic
Okay I'll admit it, I'm a francophile, and this book has so much frenchy goodness that I'm ready to turn my pinterest dreams into a reality. Now I just have to save for the house 😉
Buttermilk & Bourbon
I got this book for my guy for his birthday and he raved over the recipes like Hot Cheeto Mac and Cheese, Honey Glazed Biscuits, Shrimp and Grits, and a bunch of other Bourbon St themed southern favorites. We'll get cooking on those dishes and report back later!
Podcasts
See my list of favorite podcasts here!
Shows
Big Little Lies
Oh my goodness, this show is SO good. I finished the first season right before season 2 came out, and I am hooked. Waiting week by week for new episodes is so hard! If you haven't seen this, get on it now!
Fleabag
Okay – stop what you're doing and watch this show. I devoured it in 24 hours. Sadly there are only 2 seasons and it's over forever, but it's so worth the time
Suits
What kind of Meghan Markle fan hasn't watched Suits yet? I'm still on season 1, but so far I'm enjoying it. MM isn't as prominent as I'd like yet, but I'm sure she'll make more cameos soon.
What are you loving lately?
Let me know in the comments below!
And check out last season's favorites here!