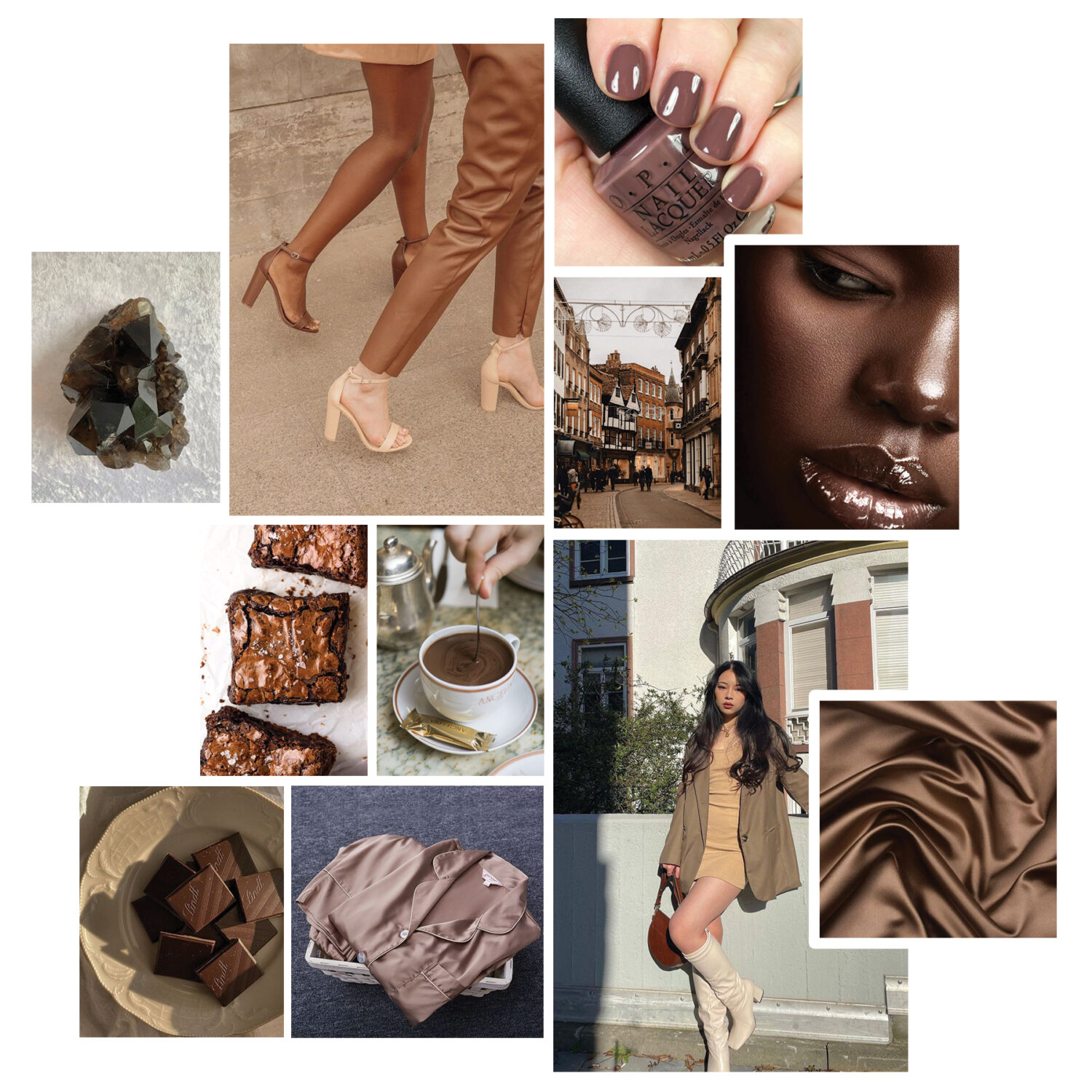 1 | 2 | 3 | 4 | 5 | 6 | 7 | 8 | 9 | 10 | 11
Summer has arrived! I'm sure when you picture these hot months, a rich cocoa brown is not the first thing that comes to your mind's eye, but here's the thing… brown looks good on everyone! It's more casual and playful than black, has a bit of a vintage vibe, and still exudes sophistication. It can translate easily to summer too, especially when paired with lighter colors. I've been eyeing brown polka dot swimsuits, toffee colored skirts, and cocoa hued eyeshadow palettes (who can forget the Too Faced chocolate bar?!) ever since it started getting warm. It's an underrated color, and for once it seems to be all the rage since the solstice. Keep reading for some of my cocoa brown faves, and use this as an excuse to grab yourself some Nutella gelato later, because I said so!
The Cocoa Manicure – I love dark nail polish. As a teen, my little emo heart always dreamed of black nail polish à la Pete Wentz and the gang. When I got older, I leaned into dark reds and purples as they felt more grown up. Lincoln Park After Dark is a classic, but why not mix it up? You can find brown shades that range from barely beige to Hershey bar. Squeaker of the House and Gingerbread Man Can by OPI are two of my favorites.
Brown Lipstick or Lip Gloss – Fenty is slaying the game when it comes to makeup in shades that look amazing on everyone, as well as shades for everyone. The Gloss Bomb Universal Lip Luminizer in Hot Chocolit (pictured in photo #5 above) looks gorgeous on all the models featured. A brown leaning lipstick also brings a 90s vibe, and the 90s are back, baby!
Sweet Treats – Hot chocolate seems like a winter only beverage, and any regular old chocolate bar will melt in the heat, but there are so many different ways to work cocoa desserts into summer. Nutella and strawberries, fresh churned chocolate ice cream, gooey brownies, and mocha milkshakes. Lean in, chocoholics!
Home and Lifestyle Accents – Wood is an obvious choice to bring some brown into your home, but there's so much more out there to choose from! A lush blanket, some smoky quartz, lacquered trays, tortoise shell drinking glasses, silk or satin pajamas and more! Brown is so versatile that it can be both warming and cooling, depending on the shade and the look you are going for. Instant coziness.
What are your favorite colors for summer?