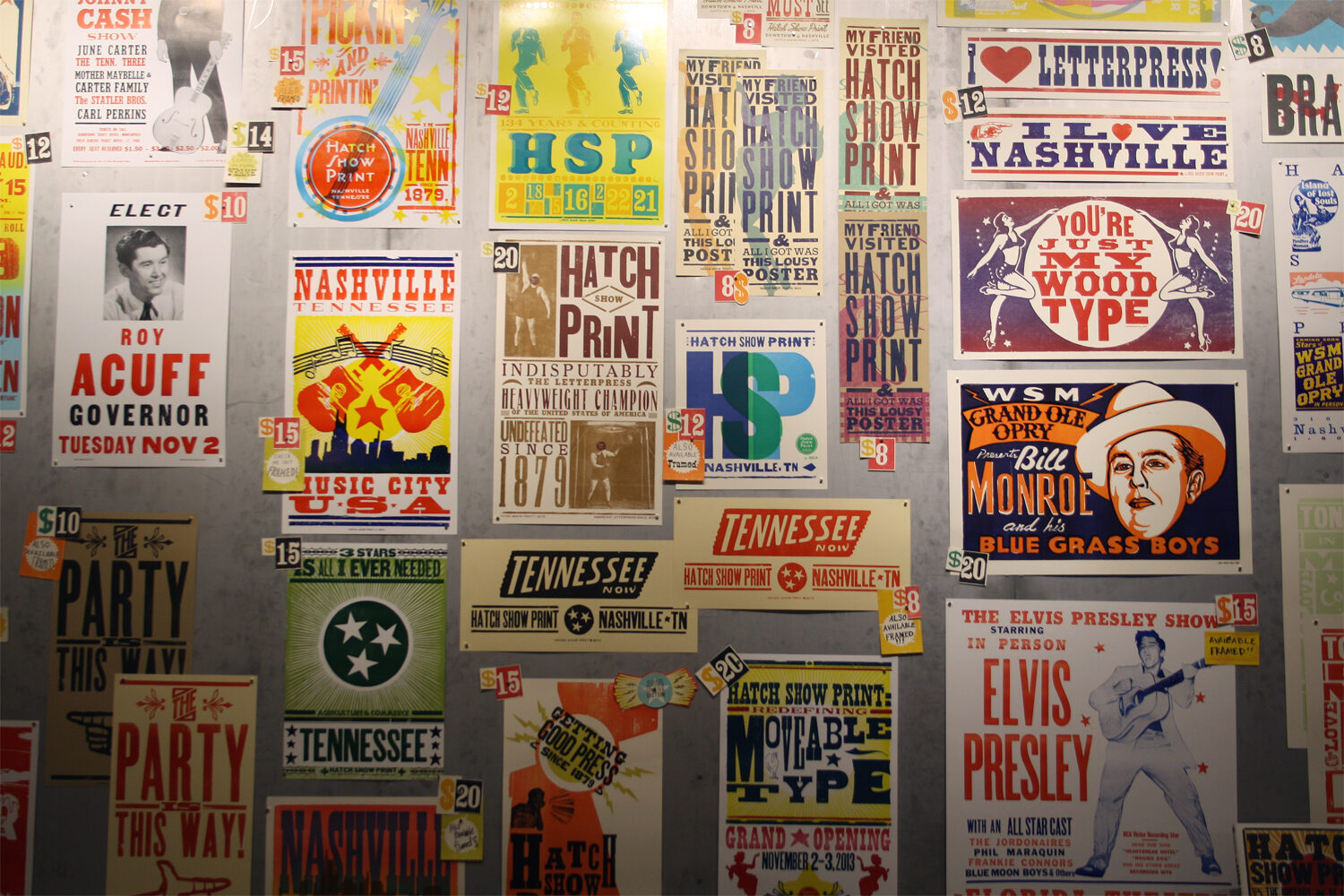 Yesterday, Sabrina and I headed down 5th Ave to check out some of the famous sights around downtown Nashville. Our first stop was Hatch Show Print, a printing press set up in the Country Music Hall of Fame. This was one of my favorite places of the day, as I'm a total design junkie and love the vintage letterpress look. It was also really cool to get wrapped up in the history of the posters, and to learn about their origin. If you're curious, you can learn more about Hatch Show Print
here
.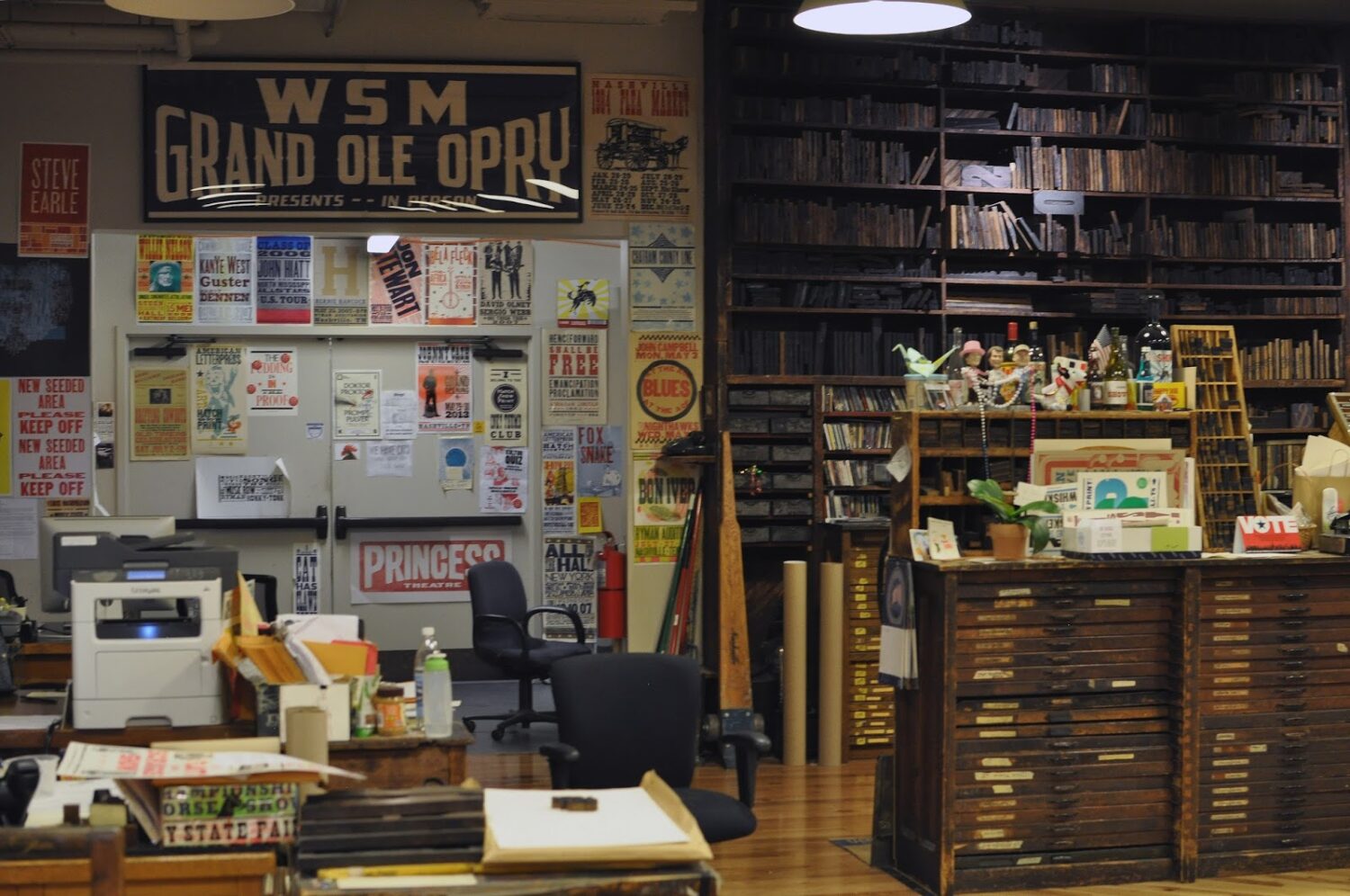 The print shop also allowed visitors to have a peek in at their workshop. So cool! Of course I wasn't leaving without a poster for myself, I'll have to take pictures of it soon 🙂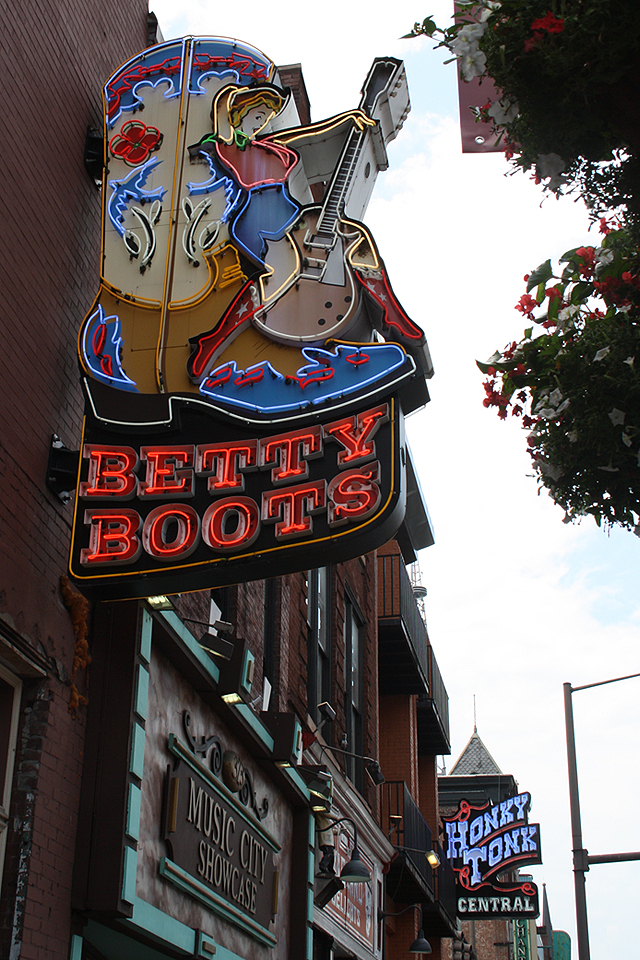 Then it was off to Broadway to take a peek at some of the shops and bars, or Honky Tonks as they sometimes call them here in the south. We're planning to head back tonight night to get our Boot Scootin' Boogie on!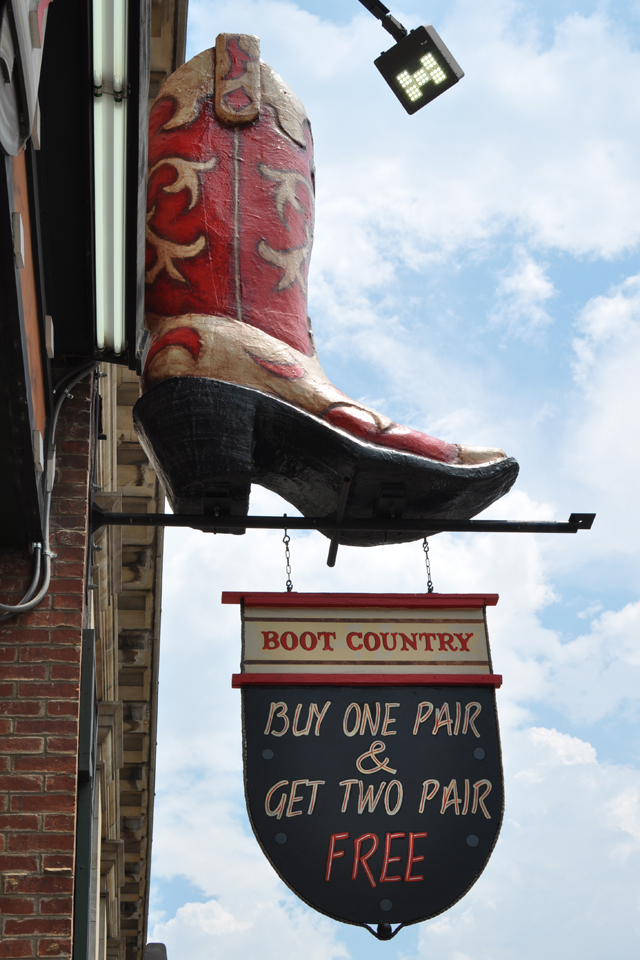 Nashville is a really funny town. We passed the sign above, and another that said "No Whining, No Bitching" at the entrance to a bar. They've also got a crazy deal on boots. Three pairs for the price of one?!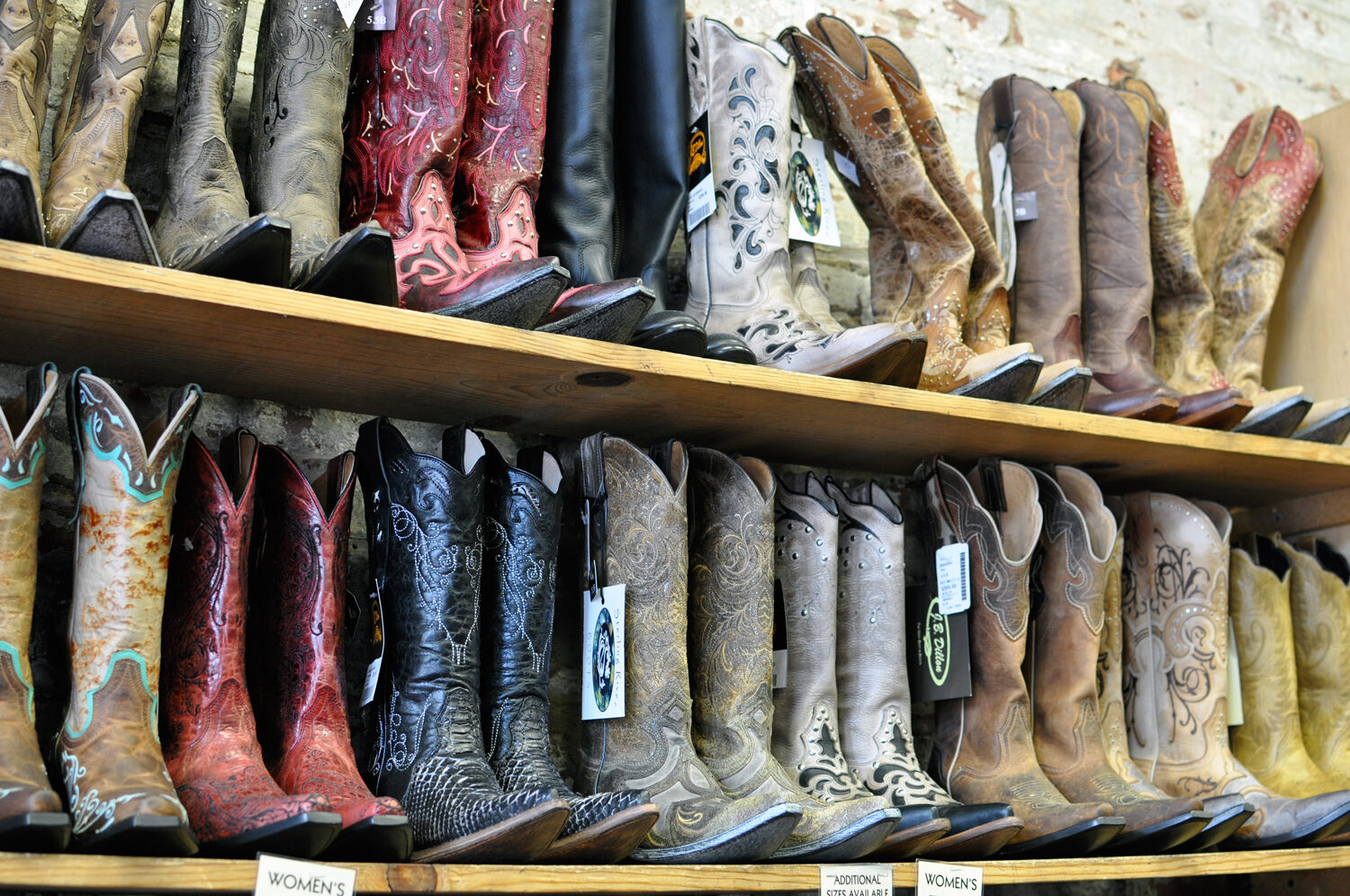 Should we? SHOULD WE??!!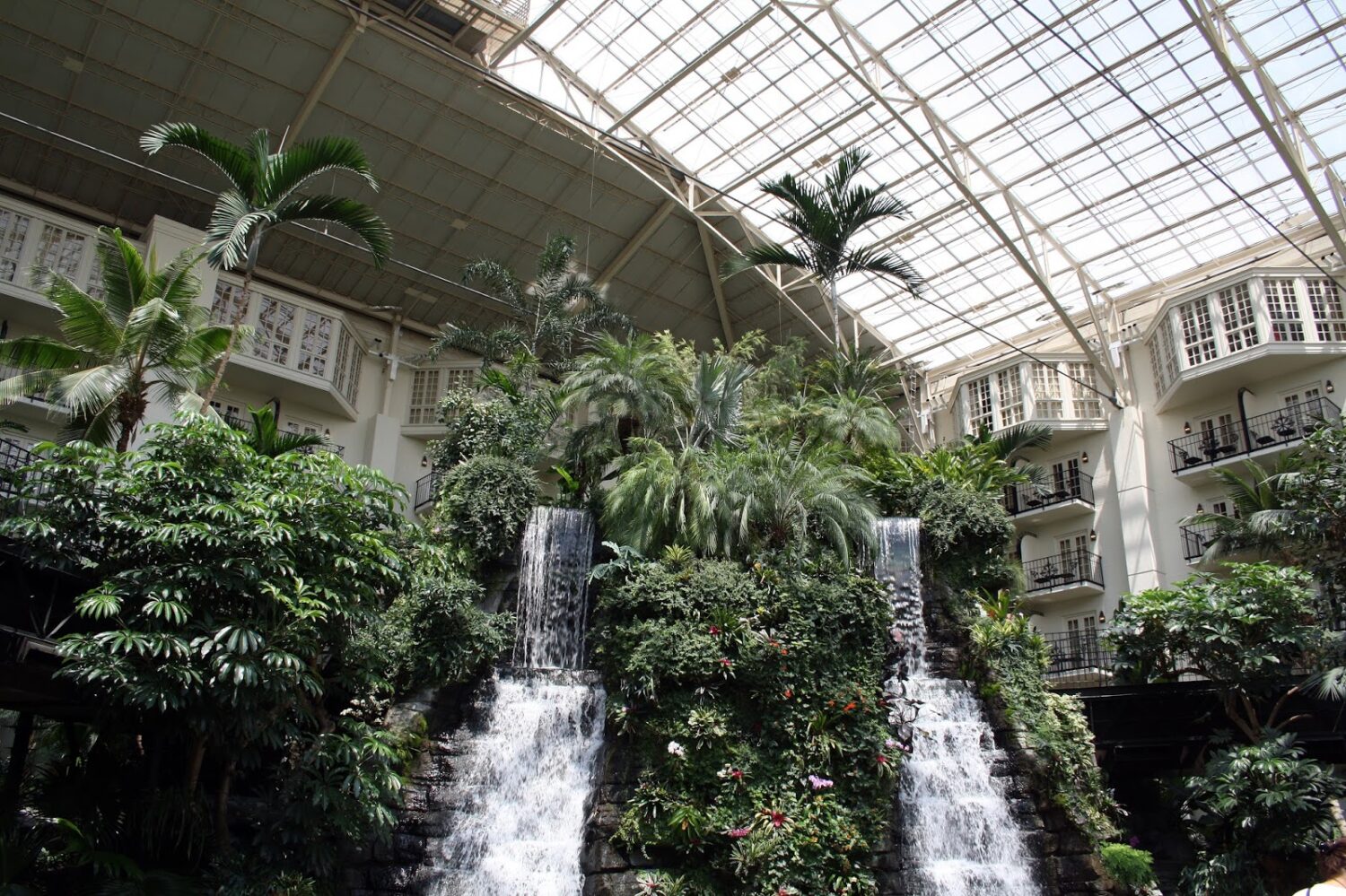 After gallivanting along Broadway, we headed towards the Opryland Hotel, to see what all the fuss was all about. This place was SO over the top. That is indeed a DOUBLE WATERFALL inside of a hotel. There's also a quarter mile long river, which you can take boat rides in. The water in the river just also happens to be from hundreds of places all over the world. How crazy is that?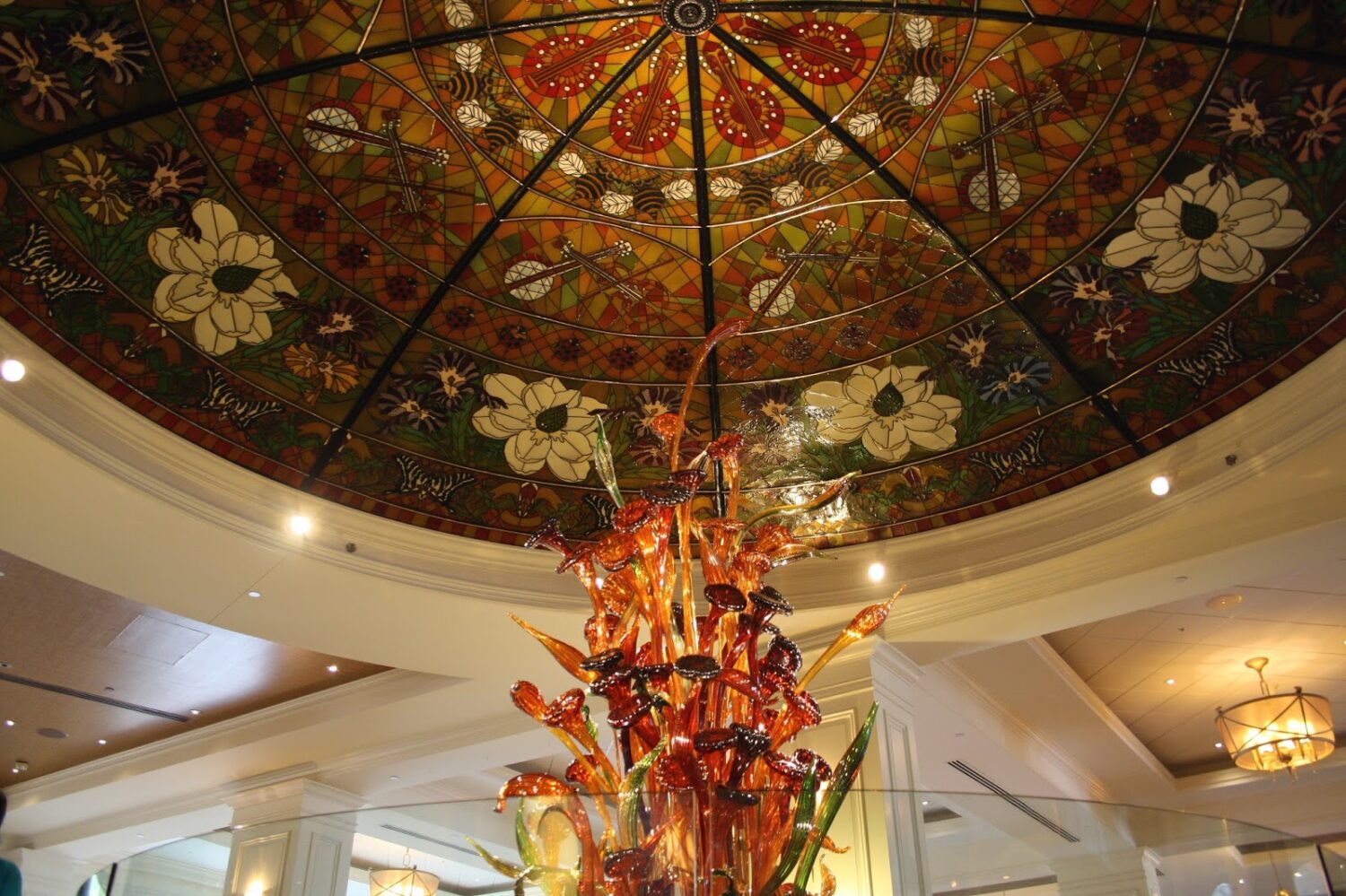 This is the sculpture in the lobby that greets you when you walk in. It was almost as nice as the air conditioning they were blasting. It was 96 degrees all day, so we were happy to have a place to sit and relax for a while until our Grand Ole Opry tour started.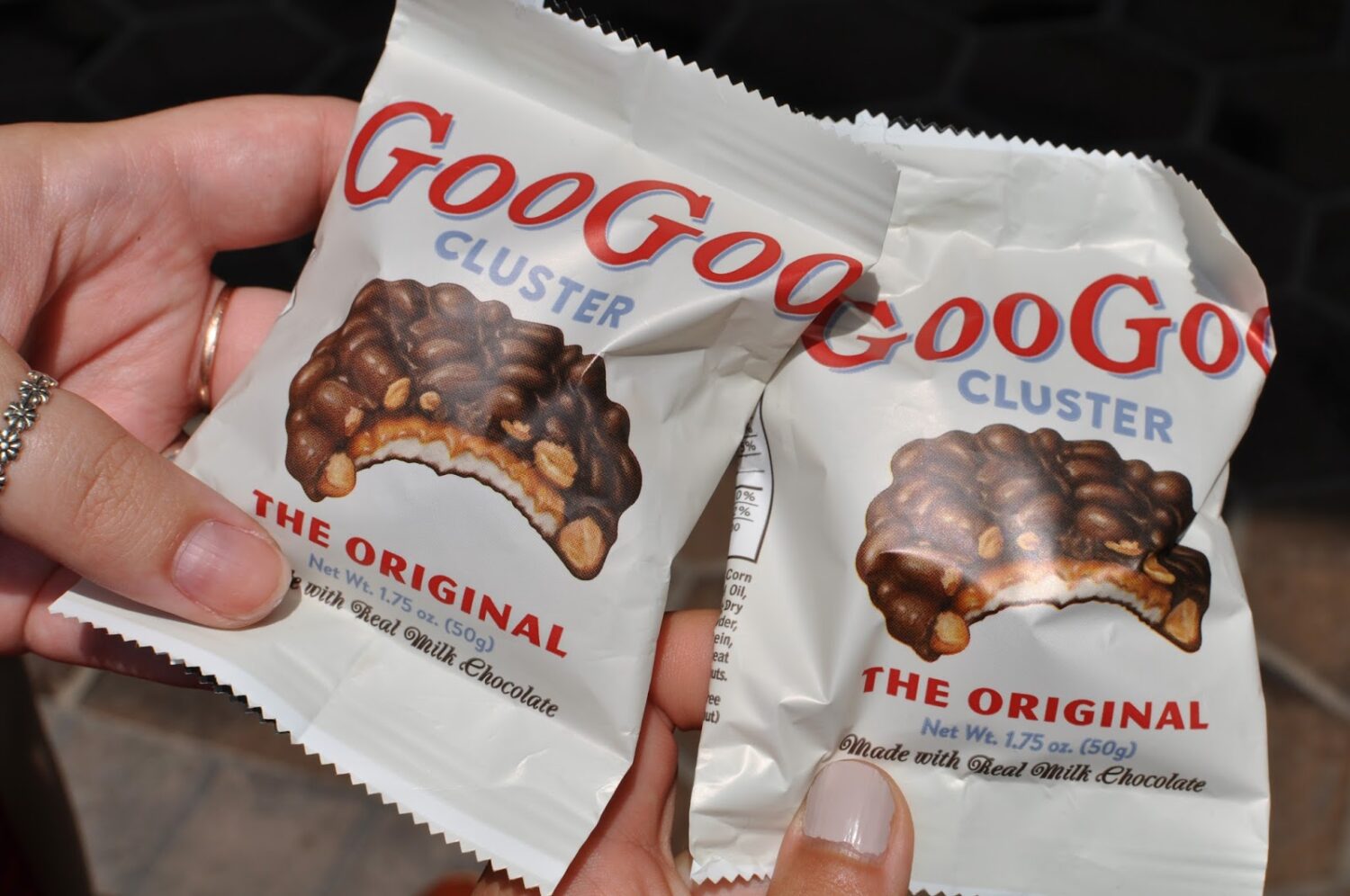 While we were waiting, we got ahold of a special Nashville treat, some GooGoo Clusters. I was so excited to see these, because my grandpa would always have them in his fridge when I was a kid, and we'd split one after coming up from a walk on the beach. Finding these was like a throwback and a new experience in one! Such nostalgia.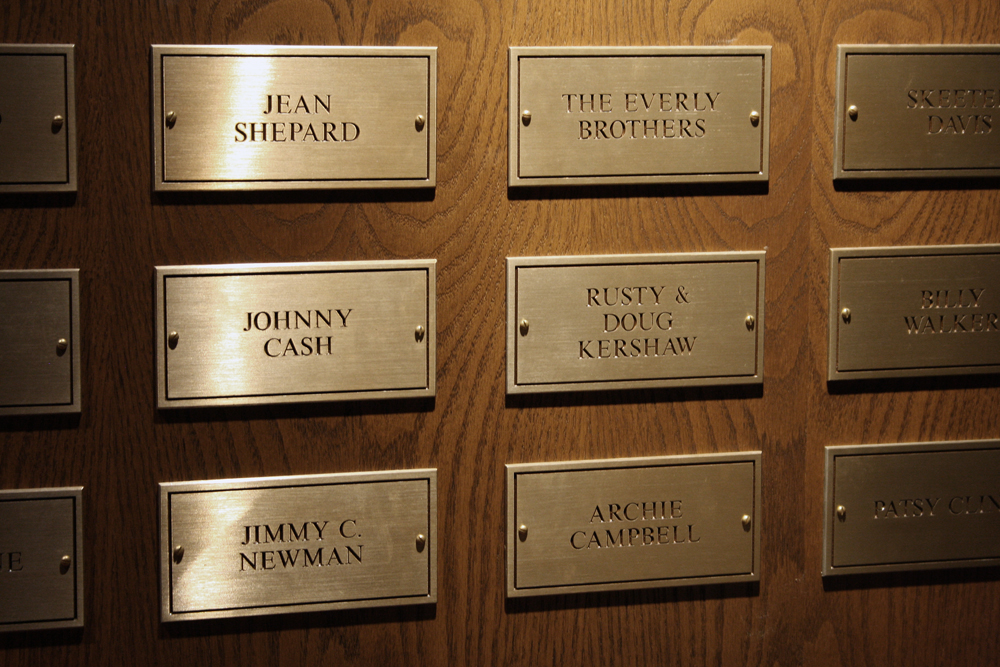 We got backstage access with our Grand Ole Opry tour, and got to see the places that are usually only reserved for artists and celebrities. It was touching to see all the names of Opry-inducted country music legends spanning from the 1920s until today. Patsy Cline, Johnny Cash, Dolly Parton, Reba McEntire, Alan Jackson, and many others I grew up listening to and singing along with. I wouldn't necessarily consider myself a big fan of country music (especially the stuff on the radio today) but I do have a soft spot in my heart for many of the artists honored by the Opry.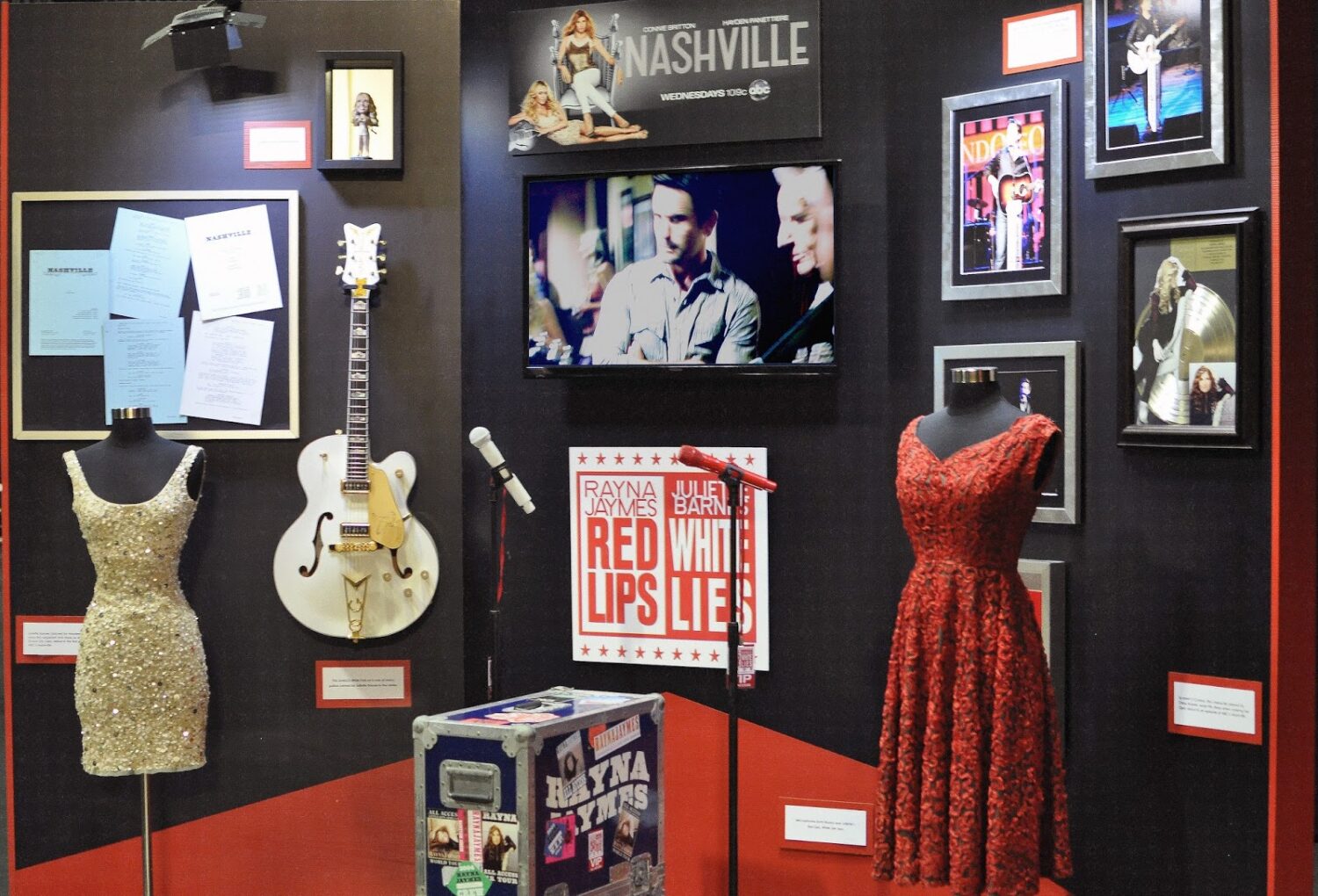 There was even a nod to ABC's show Nashville, which is filmed in part at the Grand Ole Opry sound stage. I'll have to start watching the show, you know… if they ever put it on Netflix.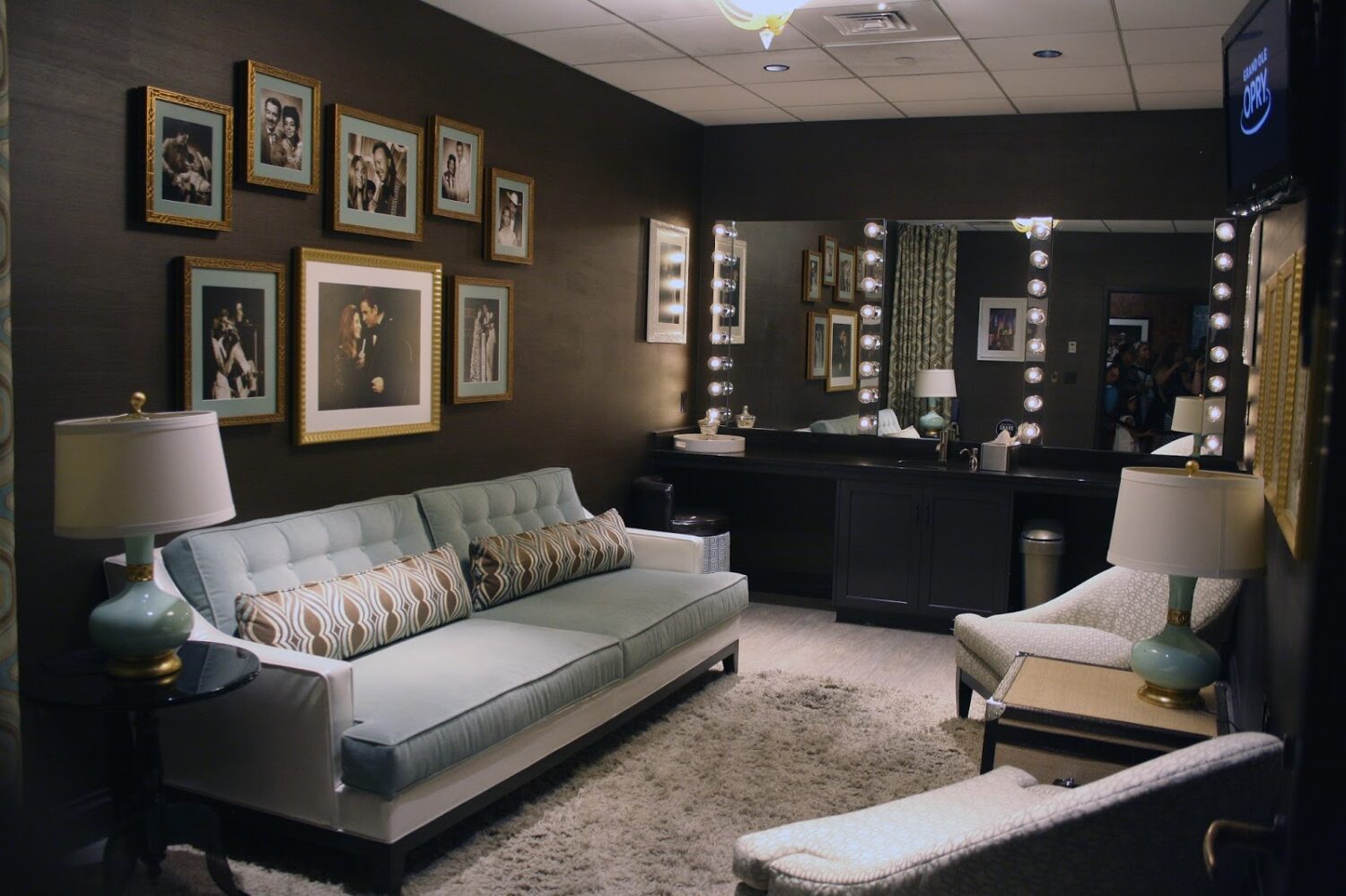 The dressing rooms at the Opry were gorgeous, and this one, reserved for duets and named "It Takes Two" was my favorite. Note Johnny and June in the large photo on the wall.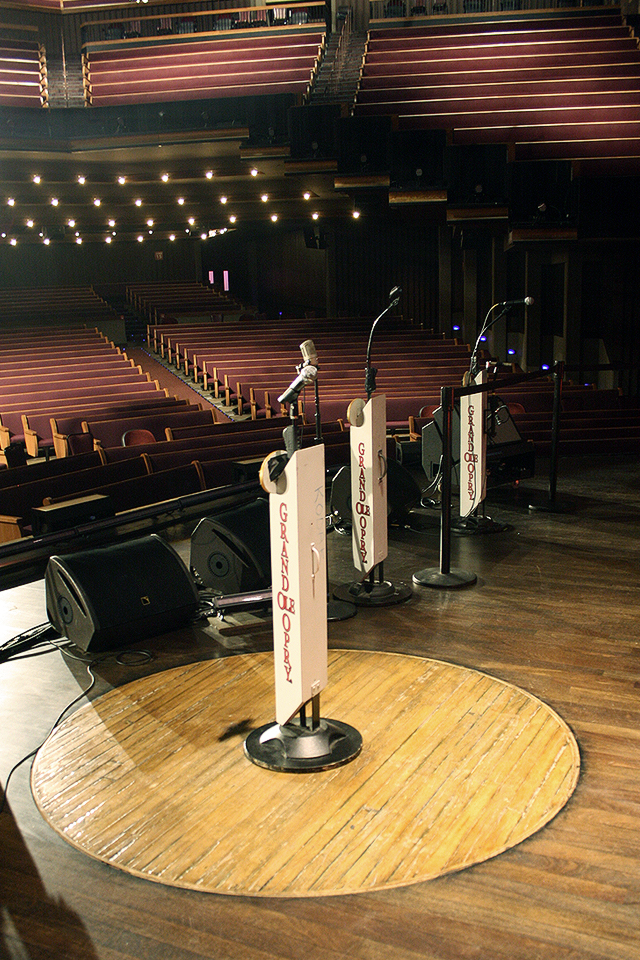 We got a chance to stand on the stage and step into the circle. The circle is made from the wood floor of the original Grand Ole Opry, and every artist that has performed there for the past 90 years has stood in that same place. Those little bits of tradition are what made the tour seem really special.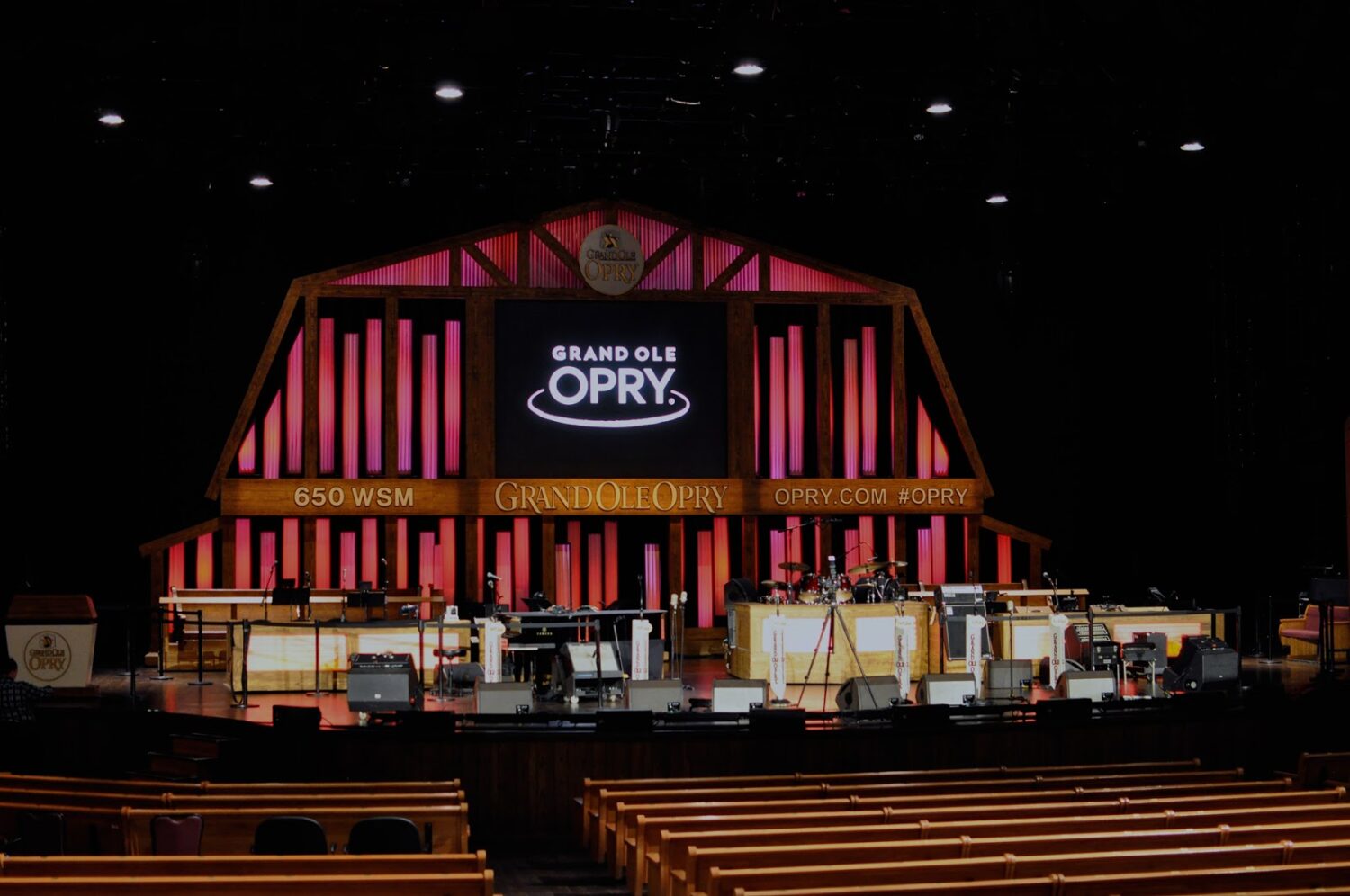 When the tour was over, we got the official view of the stage from the audience's perspective. It was so cool to have seen everything come full circle!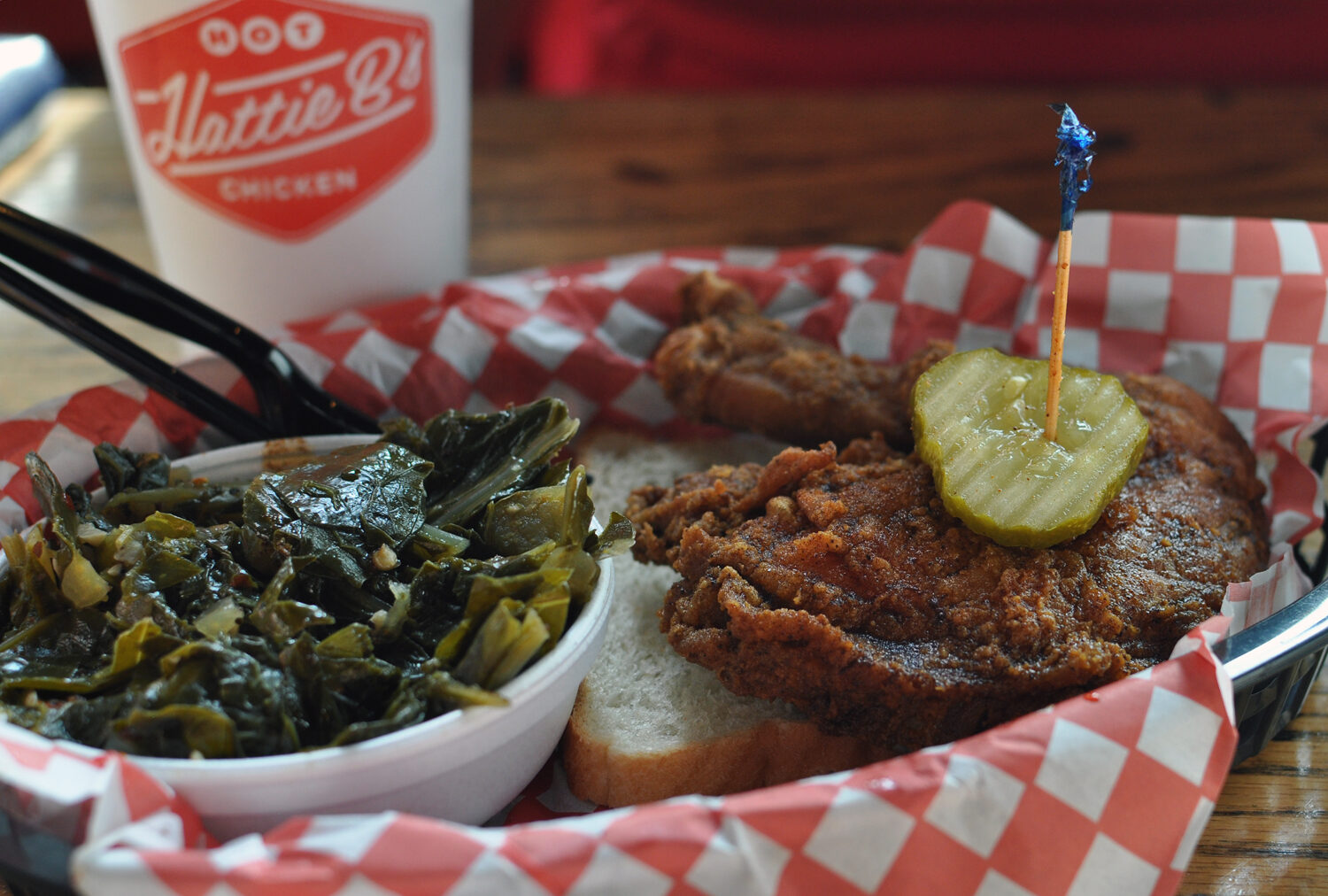 By the time we finished up at the Opry, we were getting hungry, so we hopped in the car to head over to Hattie B's Hot Chicken for dinner. I'm beginning to believe that if there's anything Nashville does right, it's food. I'm not so sure if I've had better chicken before. Nothing really compares to Hattie B's. Definitely a must try if you're in the area!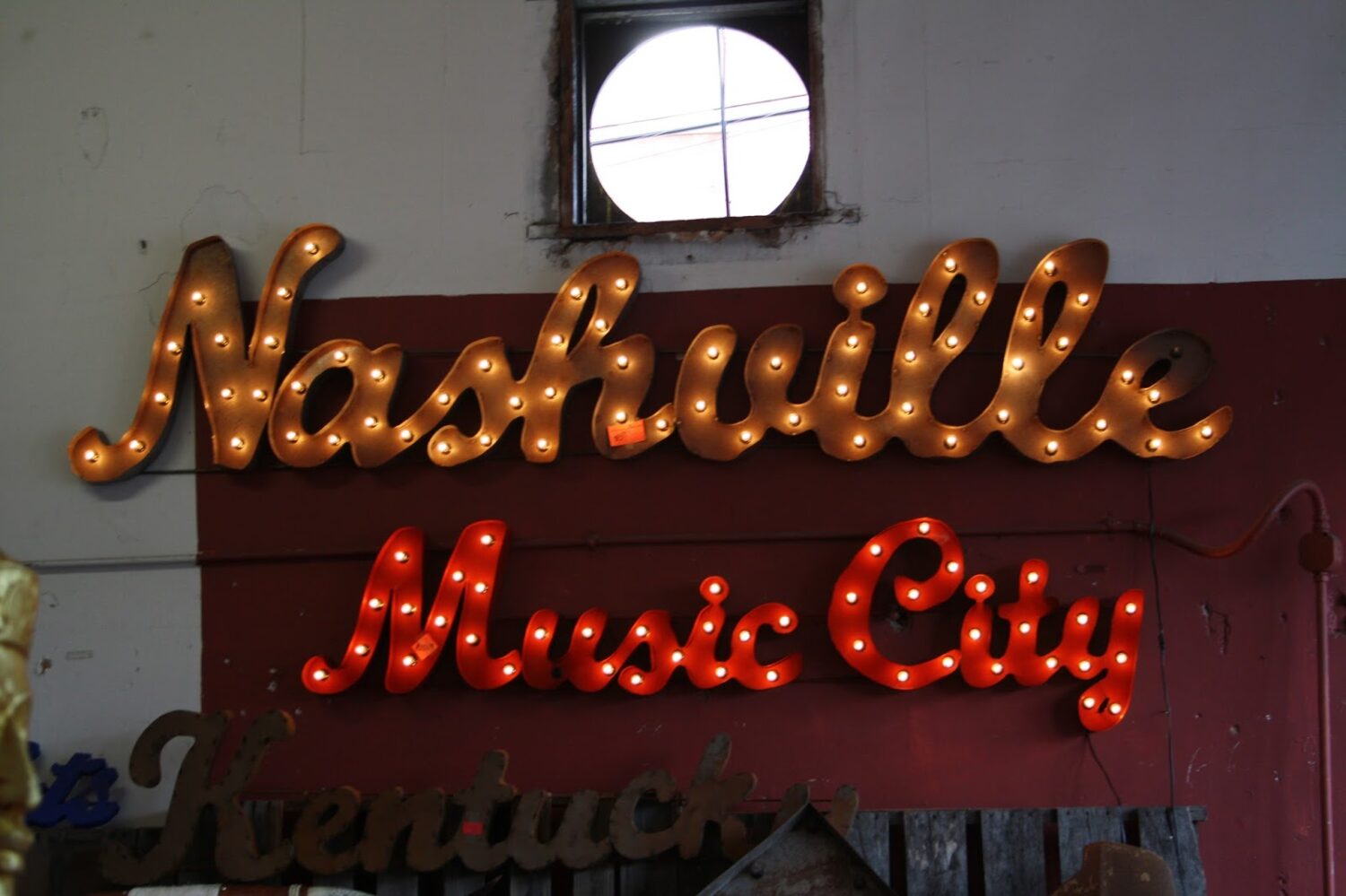 After dinner we headed to a shop called Cool Stuff, Weird things. I'd seen it on a website after looking for unique stores that would give us some local flavor. I really liked the signs that seemed to be the main draw of the place. Now if only I could find a marquee light that has my blog name on it 😉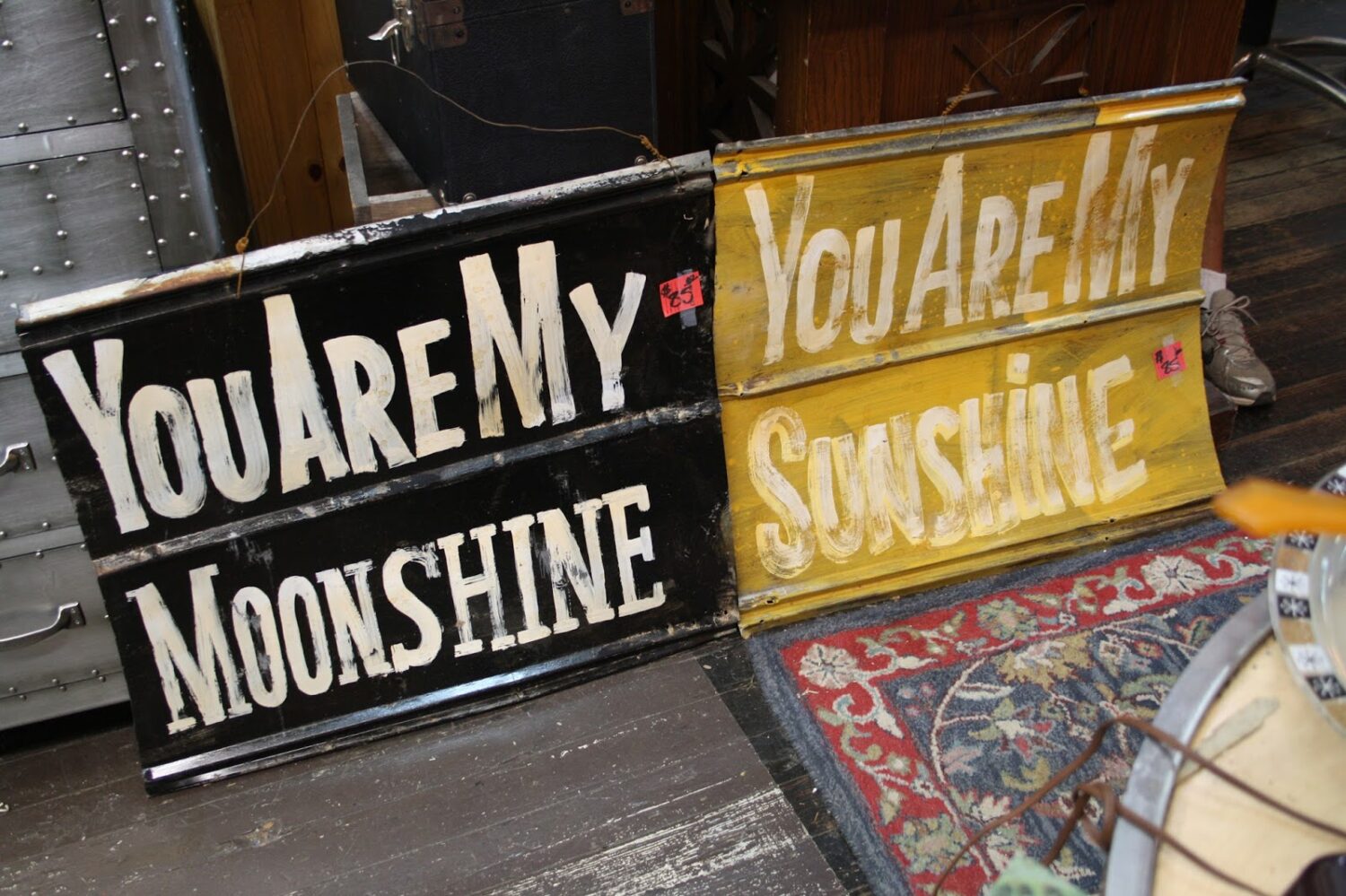 So clever. So freakin' clever.
♥
Are you a country music fan?
Have you ever visited any of these places?
♥