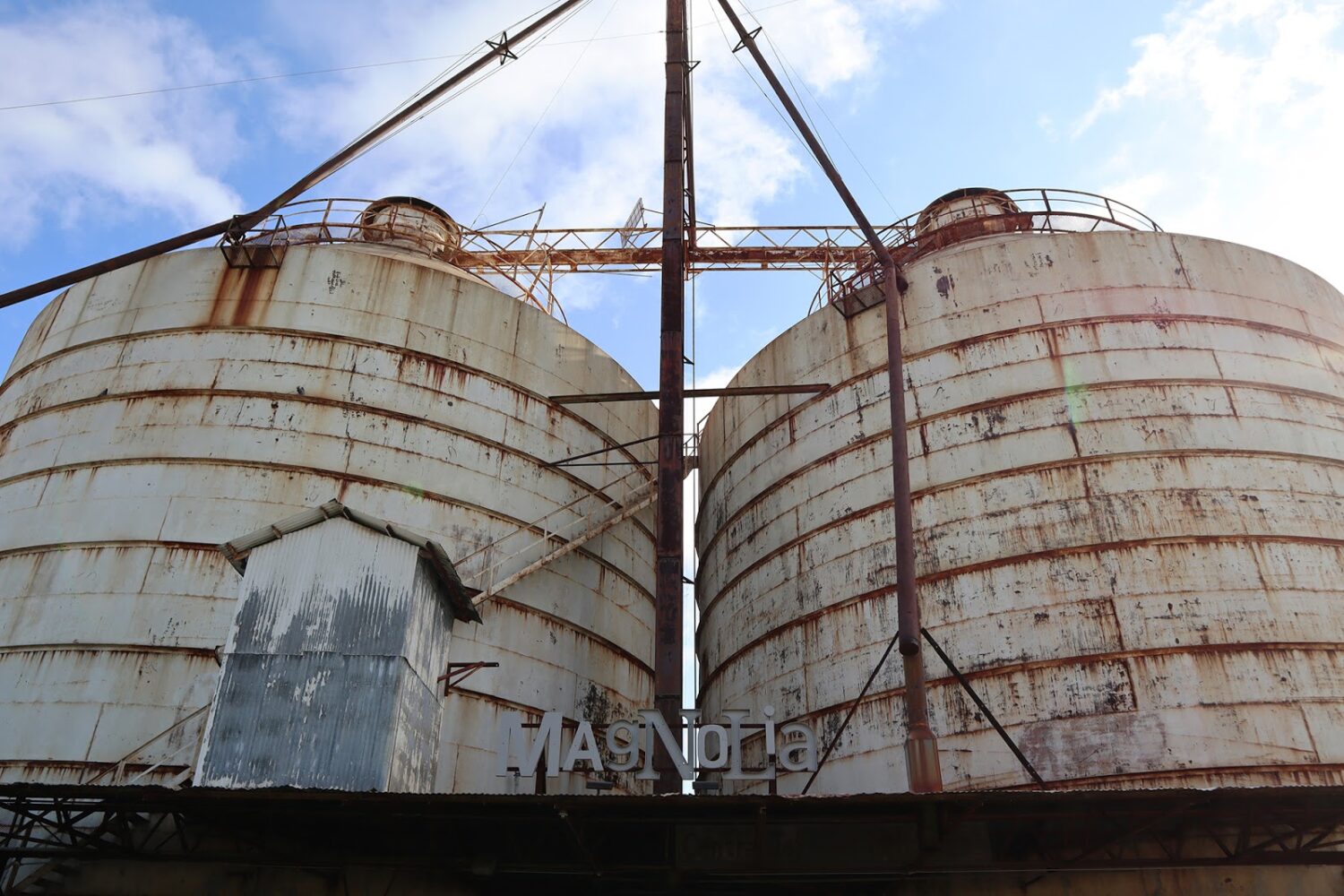 Last week I visited Dallas to see my lovely friend Liz that had just moved there in spring, and while planning our trip we knew we had to stop by Waco to see the Magnolia Silos.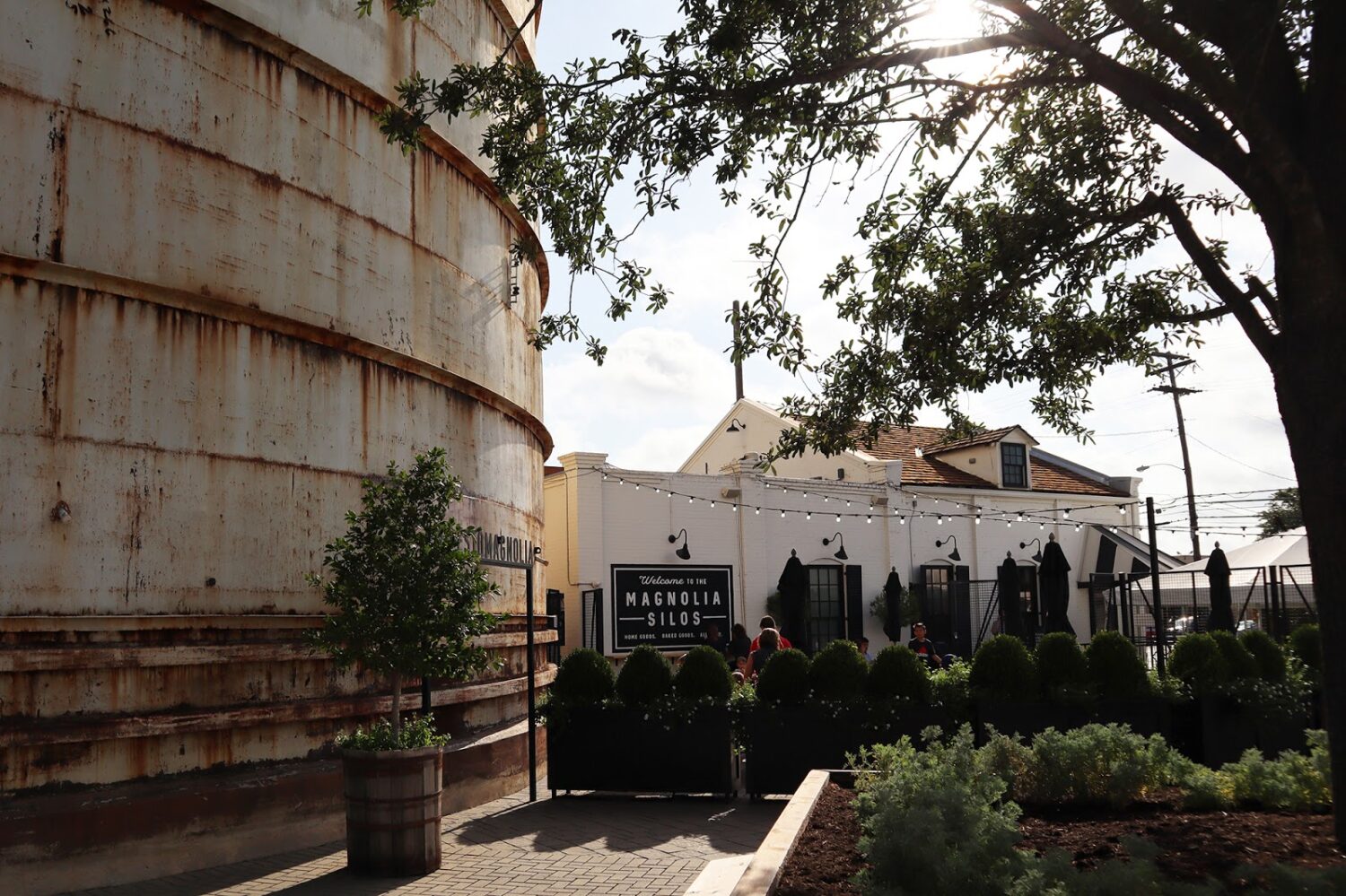 Just over an hour and some change from Dallas, Waco was a weird little town that seemed to have nothing going on – except the Silo district. To be fair, we visited on a Monday morning in the middle of August, so I can imagine why the town would feel a bit sleepy. If you're unfamiliar with the draw of the Magnolia Silos, allow me to direct you to a little HGTV show called Fixer Upper (Hulu has it!) a TV program focused around Waco, TX – the town the show's stars Chip and Joanna Gaines' call home. Although I'm not the world's biggest Fixer Upper fanatic (I enjoy an odd episode here and there, especially when the need for a calm, I-don't-need-to-take-notes TV show is in order) it was fun to plan a day trip out of visiting the town we recognized.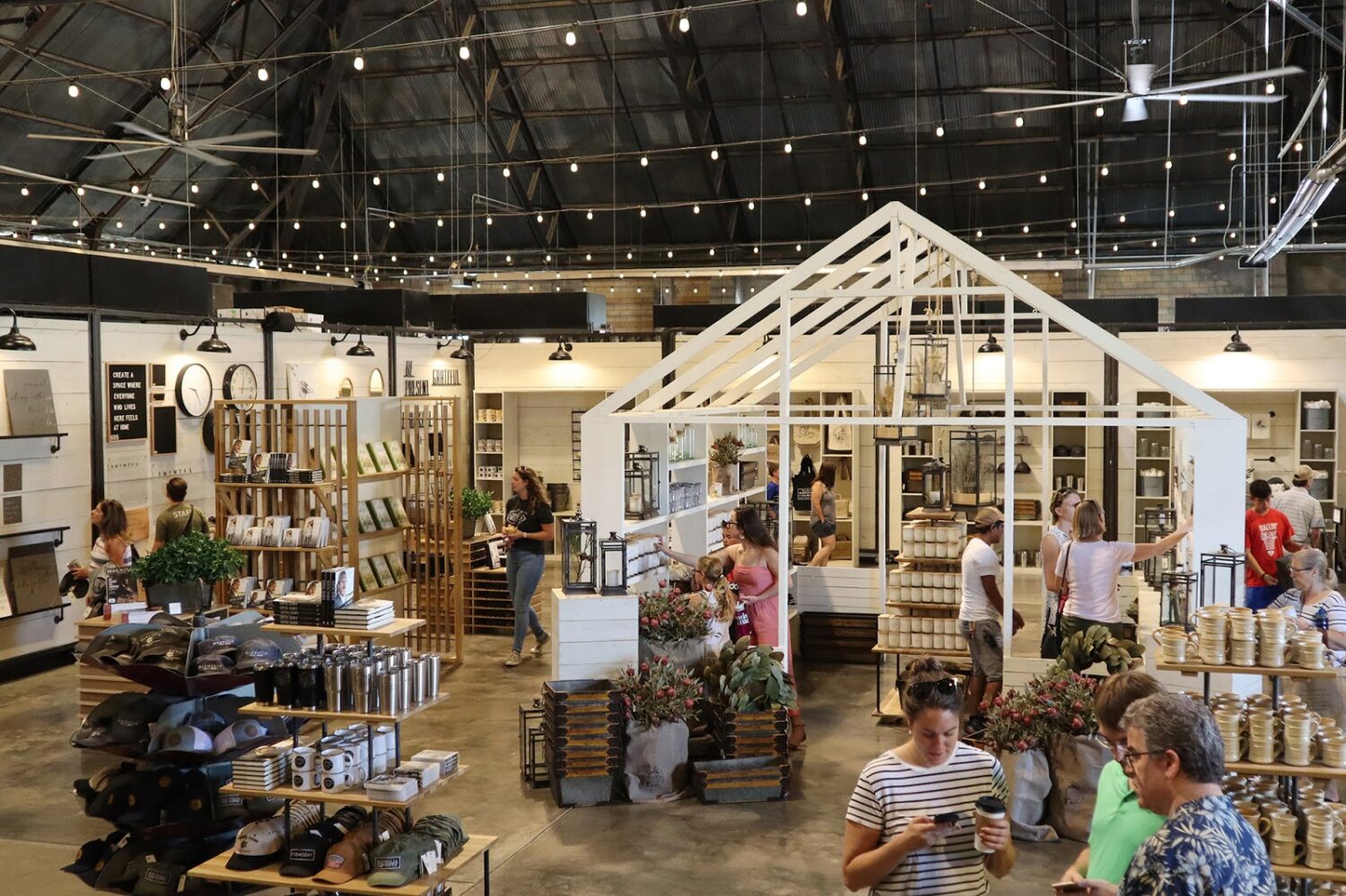 One of the biggest draws was Magnolia Market – a large warehouse dedicated to all things homewares. I considered taking home a black and white striped mortar and pestle, but since I was traveling light to dallas, I decided to take that purchase to the online world eventually. Without a doubt, and especially if you love Joanna Gaines's style, you could find something worth bringing back from Magnolia Market. I got a magnet and a pen, just because.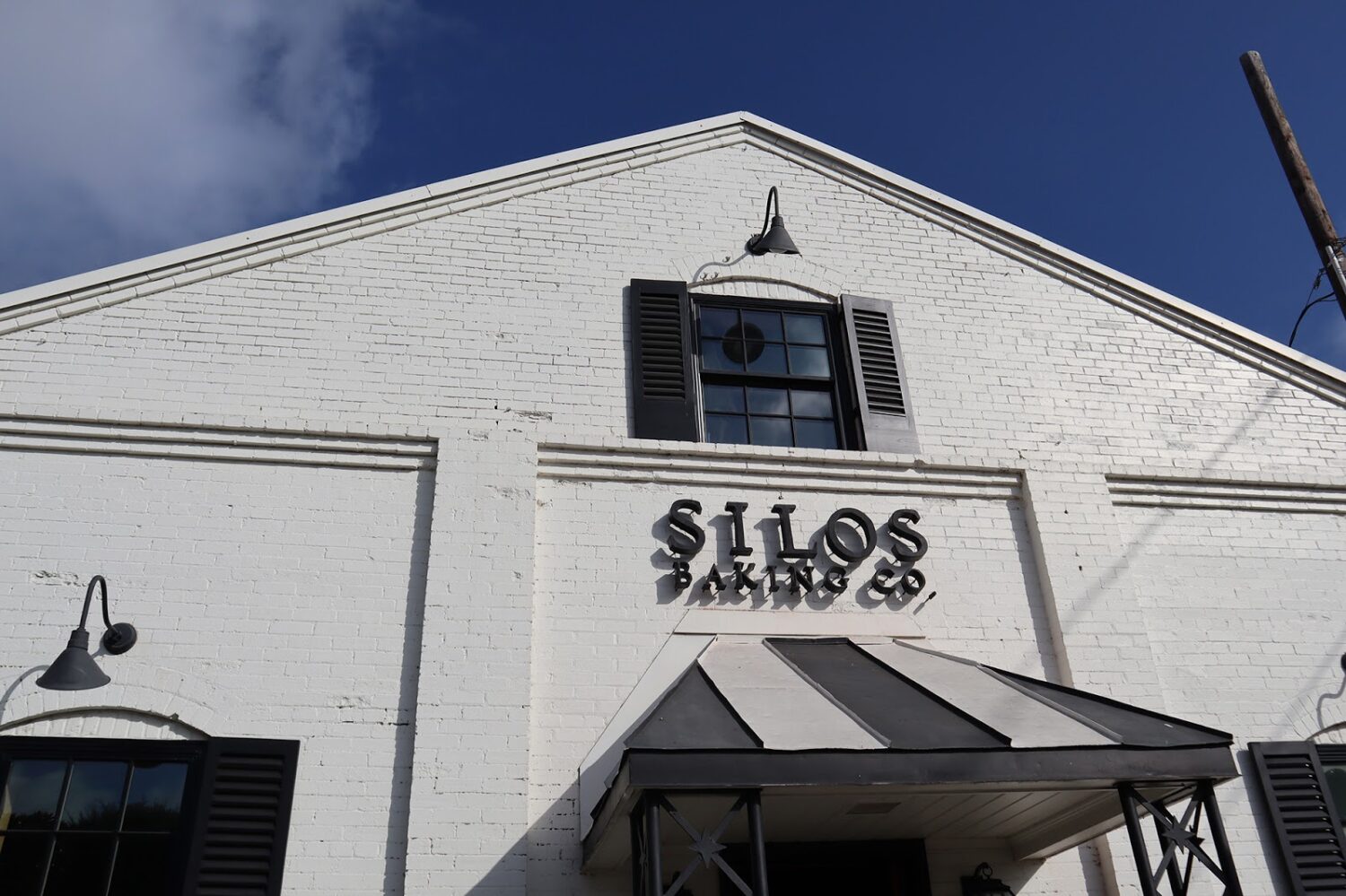 Another stop on the grounds was the Silos Baking Co., a quaint little bakery with "Fixer Upper" themed baked goods like the "Shiplap Cupcake" and the "Silo Cookie"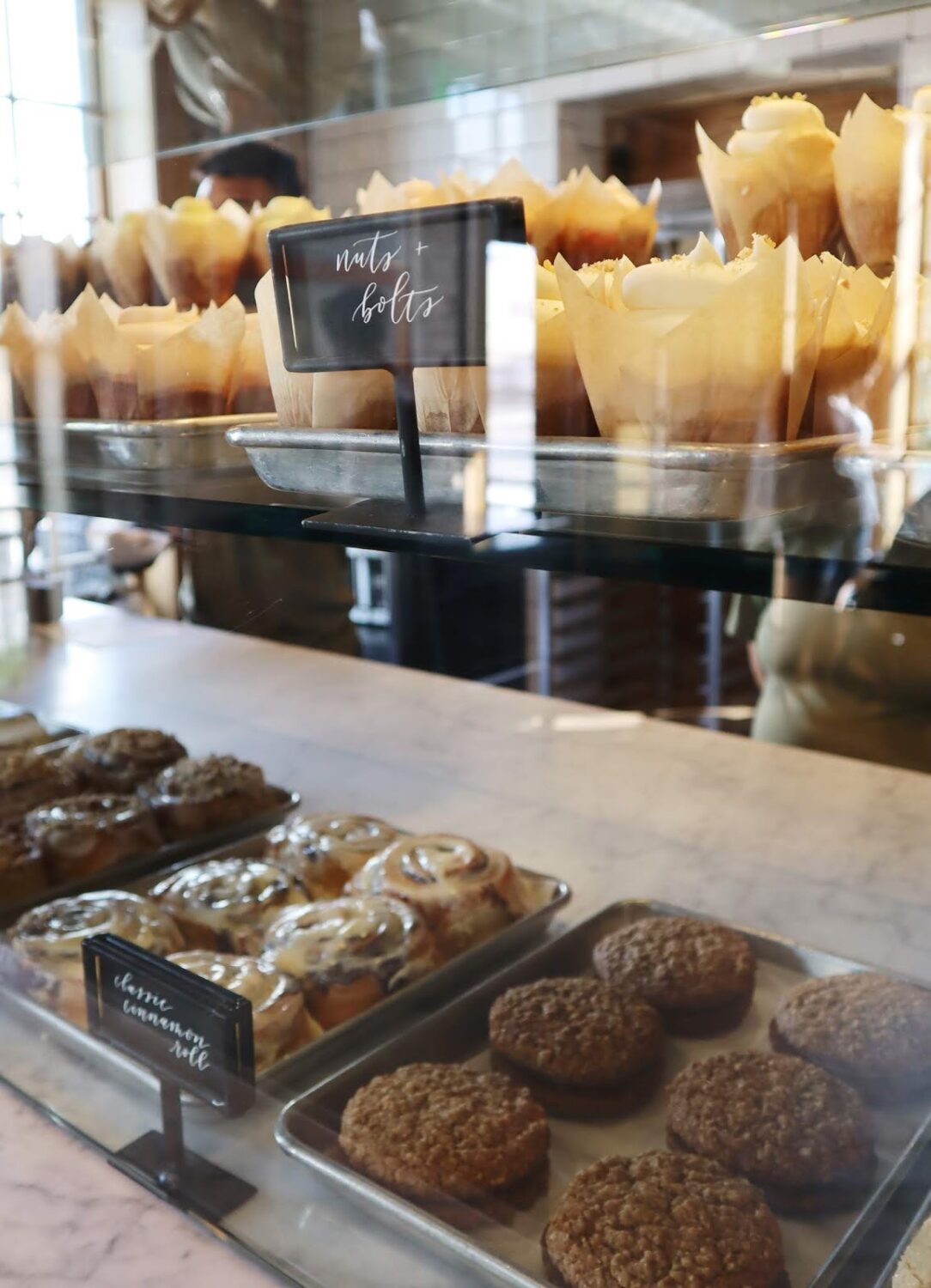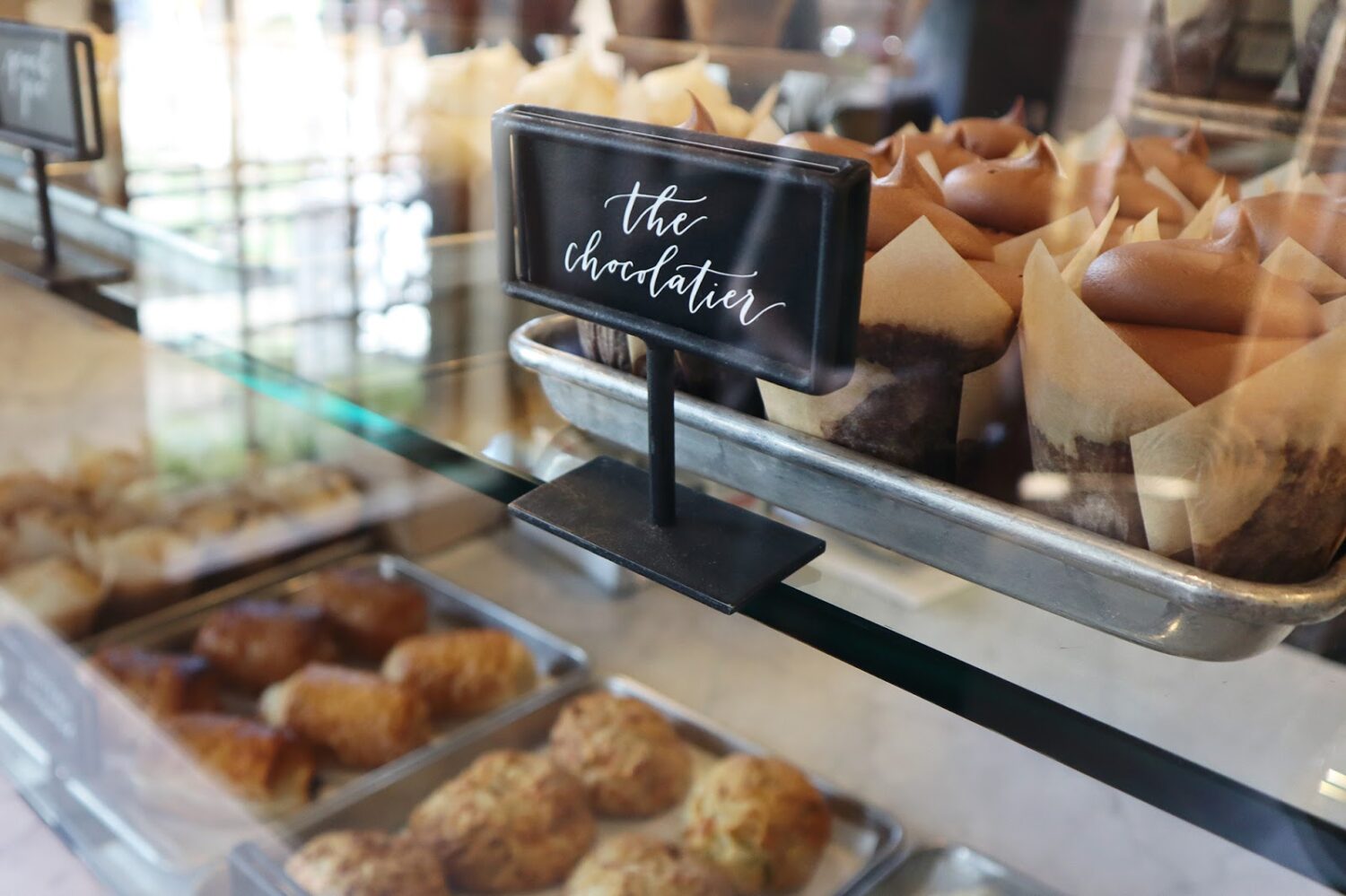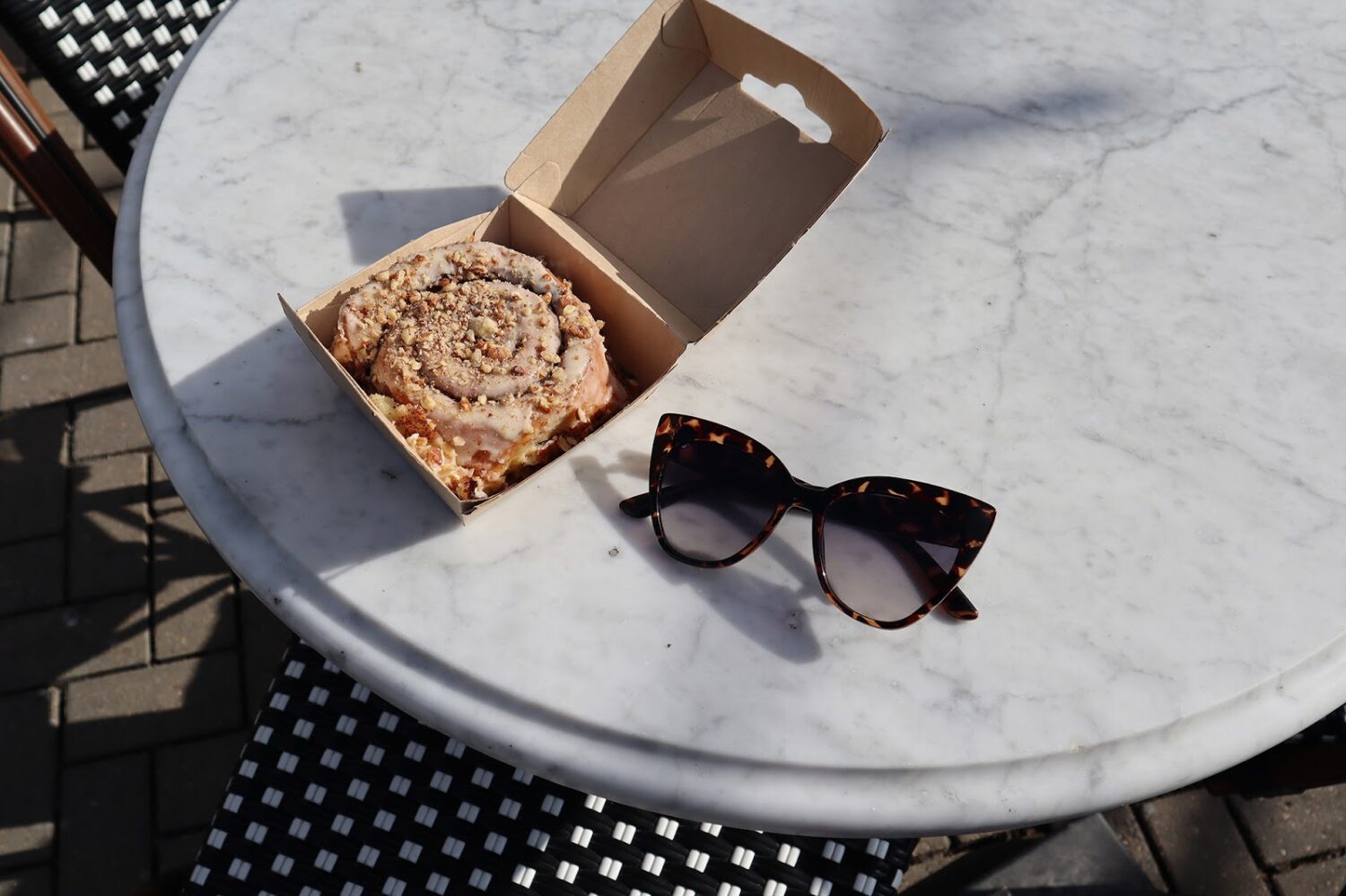 I ended up grabbing the Nutty Cinnamon Roll, a classic cinnamon roll with pecans – but it was much too big to finish. Overall it was delicious, but I wouldn't have minded if it had been warmed a little.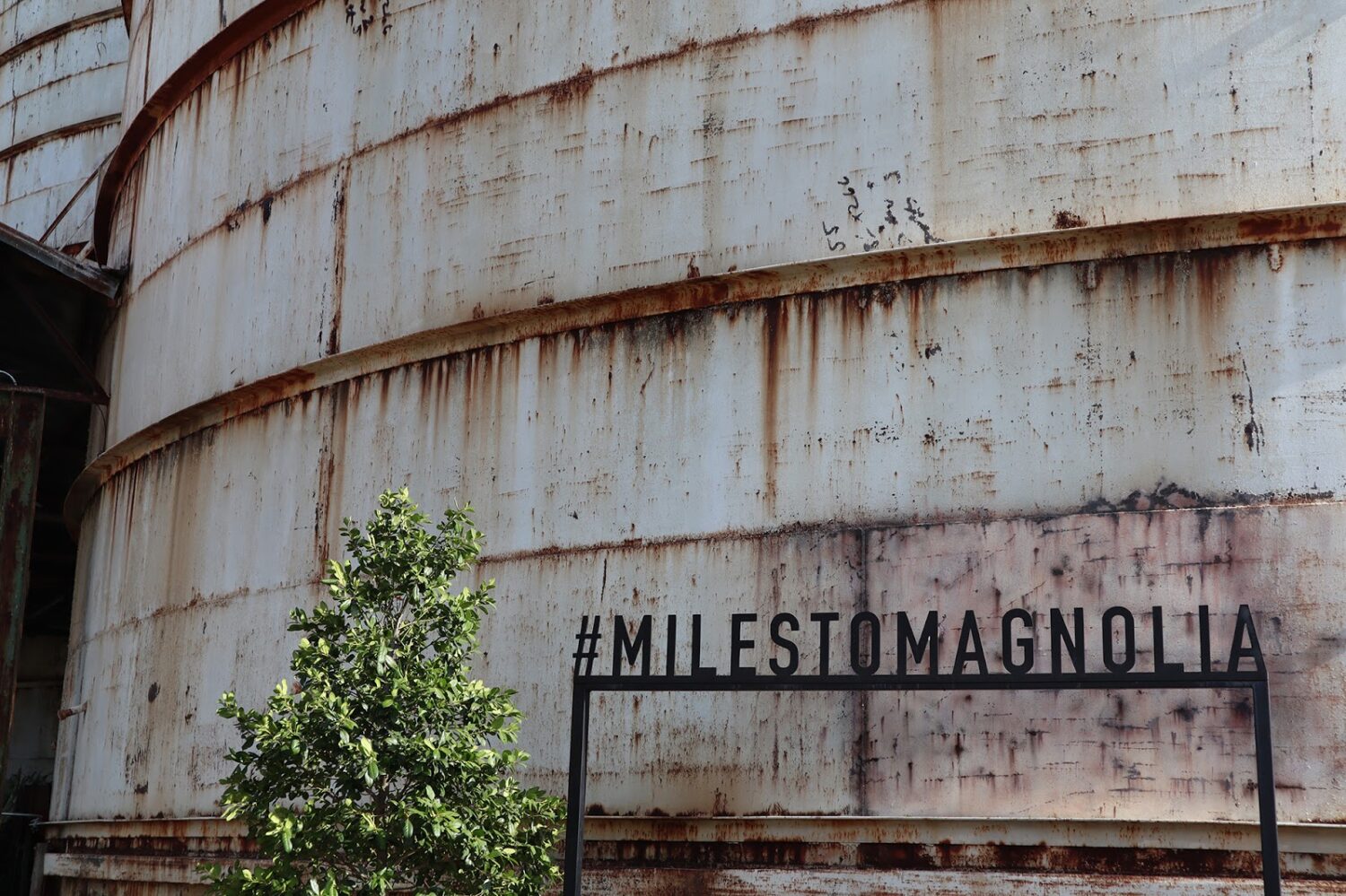 From VA to TX, I traveled 1,401.4 miles to visit the Magnolia Silos.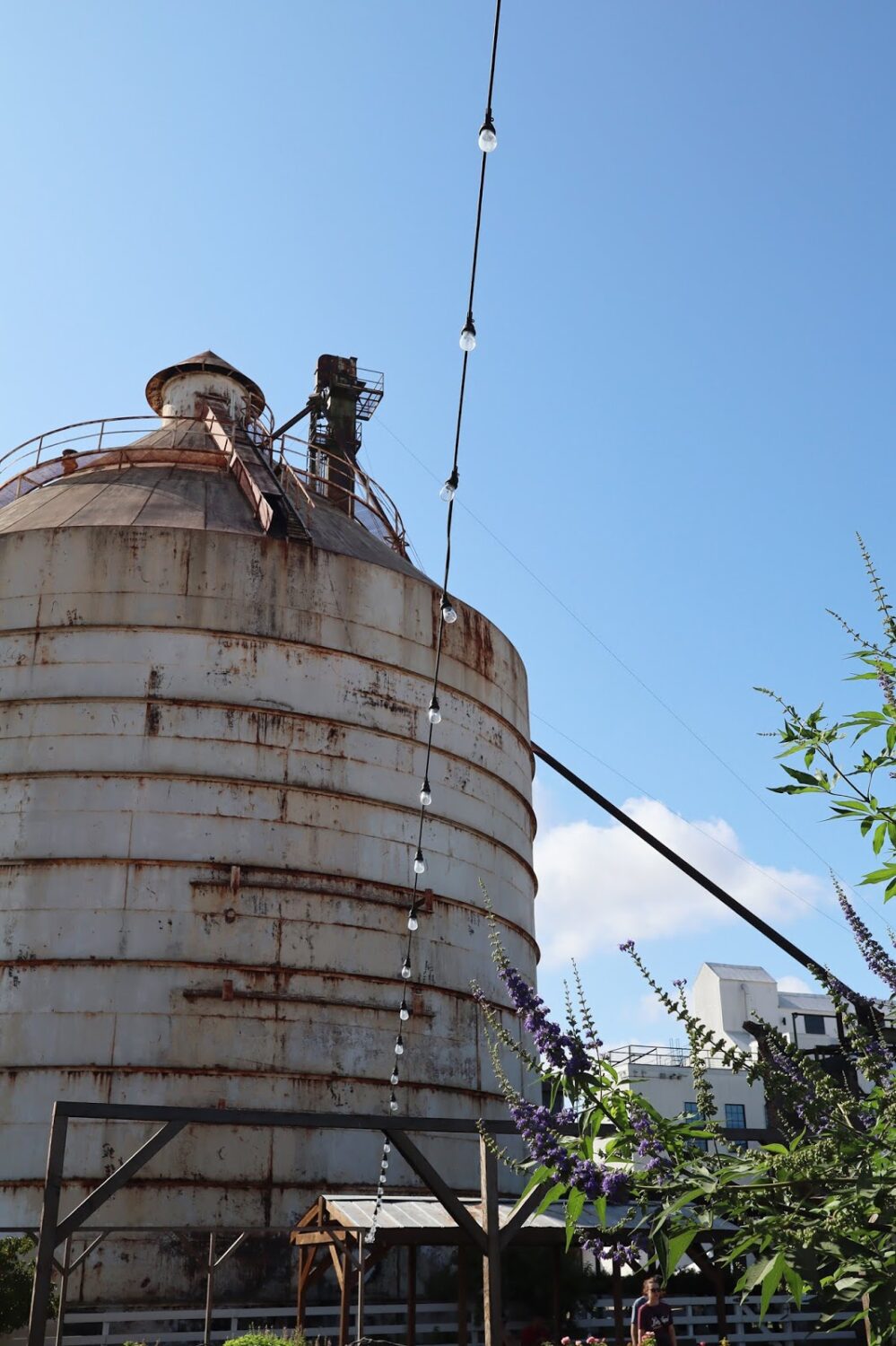 Other than the market and bakery, there was a seed shop and food truck lot (which wasn't open by the time we got there) but there is an In N Out nearby in Waco, which I would recommend stopping in if you're a burger fan!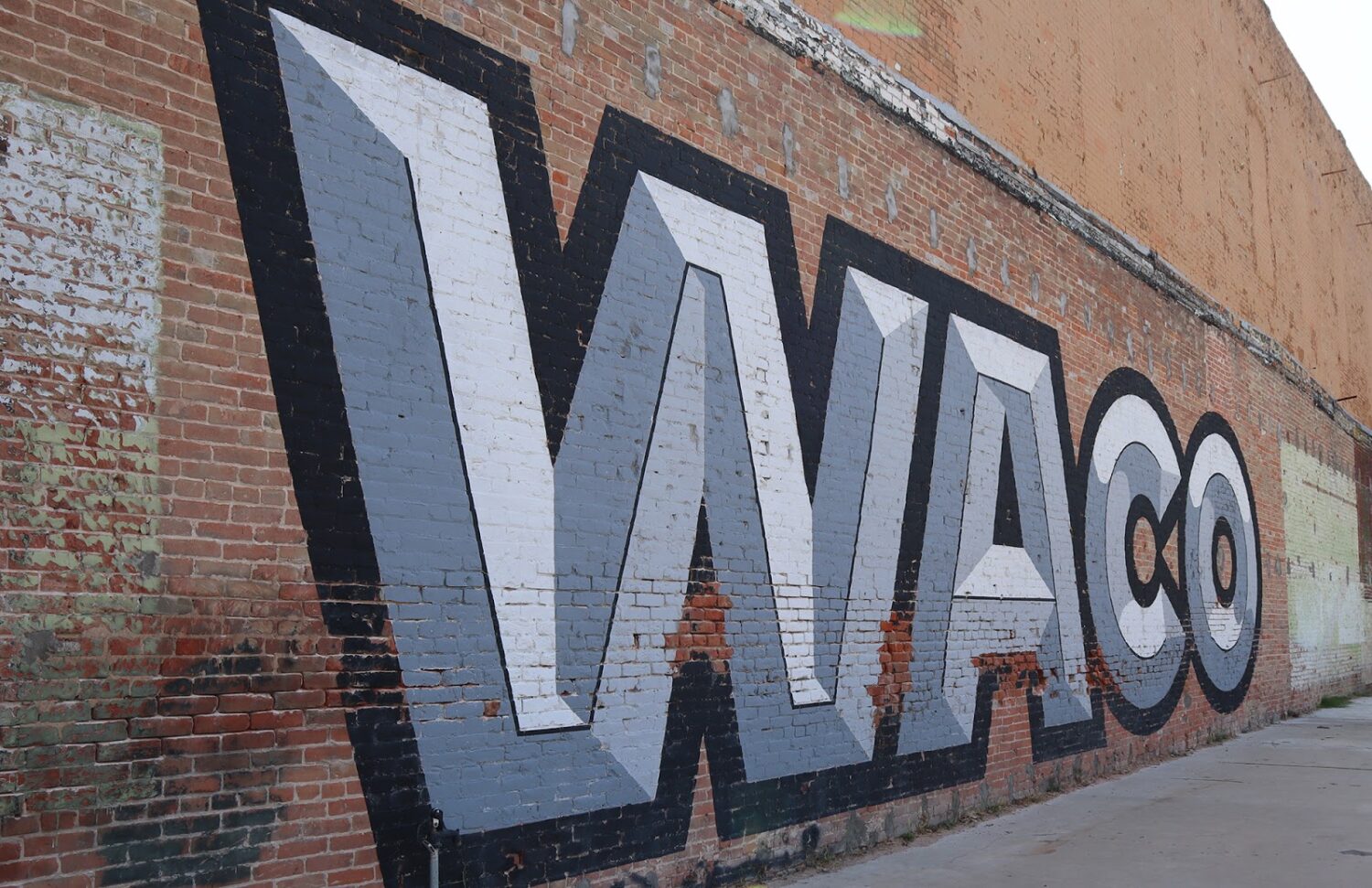 We also hopped on the free Silo District trolley which took us around to some of the other shopping areas – since it was SO hot we didn't stop in a ton of these stores, but the ones we did go into had similar to Magnolia vibes, so if that's your thing you'd definitely love it!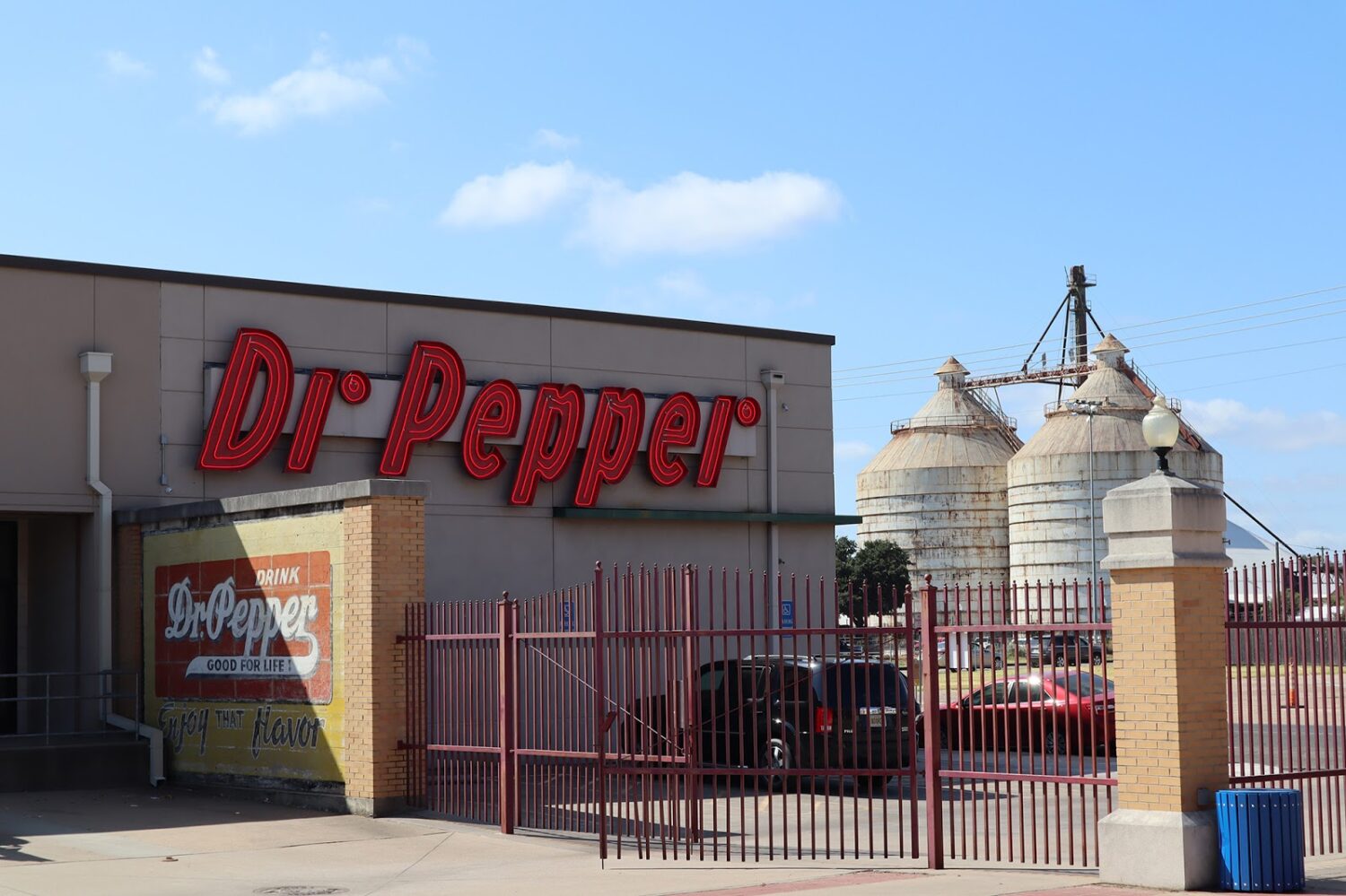 We also moseyed down to the Dr. Pepper museum, which was a fun little escape. It was nice to enjoy the AC and stroll through the exhibits that featured some really interesting vintage advertising. "Drink a bite to eat" anyone? At the end of the tour they give guests a complimentary handmade Dr. Pepper, which was pretty cool!
All in all, I enjoyed my time in Waco, but to make the most of your experience these are my tips:
While Waco is a cool place to visit – especially if you're a Fixer Upper fan, I wouldn't recommend making the trip to Texas JUST to visit Waco. The Silos District is definitely more day trip material, and I'd recommend staying in Austin or Dallas instead – especially for a longer term trip. You may be surprised that the grounds are smaller than you expected.
Figure out your food goals ahead of time. There doesn't seem to be much of a restaraunt scene or nightlife (though I'm sure the ones there are probably great!) but I'd definitely recommend doing your research before heading out to Waco. If all else fails, there's In N Out!
The Fixer Upper tours seem like a scam. $75 just to drive by some houses? Unless you're a diehard, skip this one. There are probably similar maps online.
Go in the morning or an hour before close. Peak hours will prove this place packed.
Though it may be less busy in the summer months, Spring and Fall are probably your best bets. The August sun is NO joke.
Have you been to or wanted to go to Waco, TX?
Let me know in the comments below!