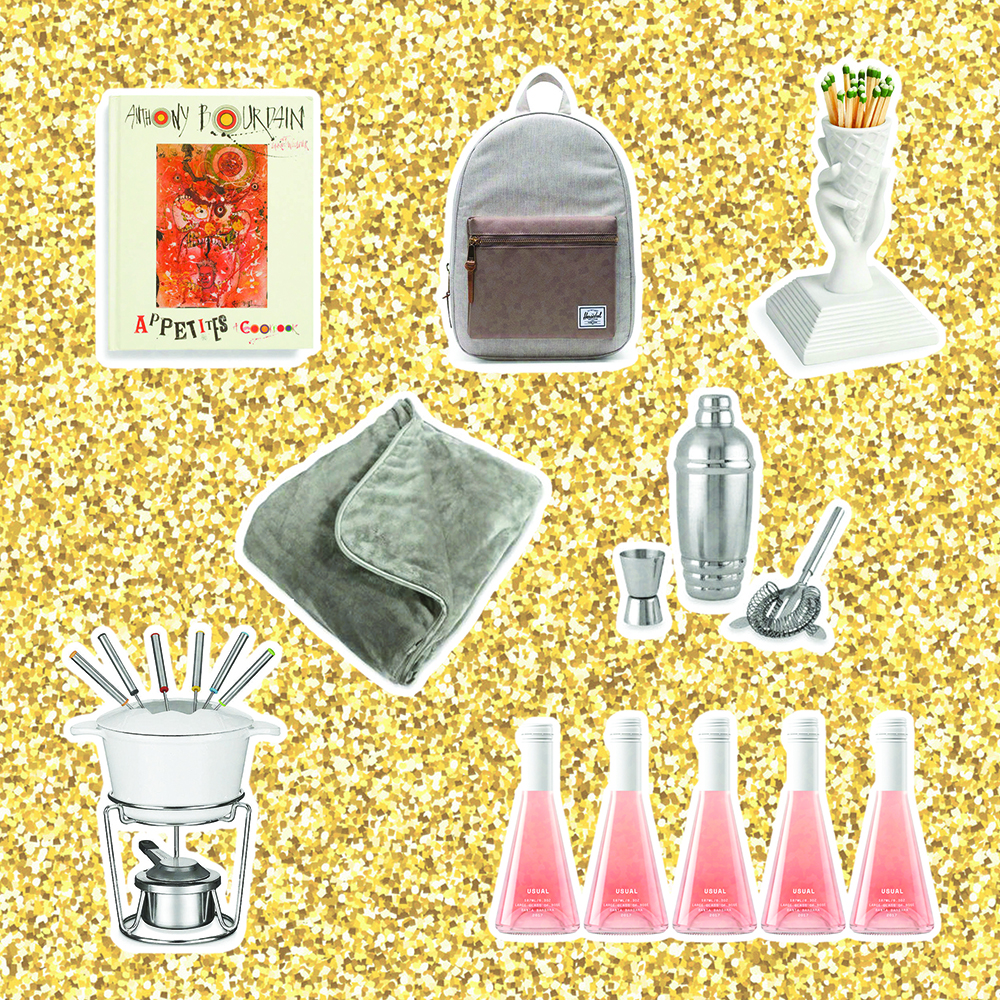 White Elephant parties are some of my favorite holiday traditions. You might know them as Pollyanna parties or simply a Gift Exchange. Whether you have rules about stealing or not, these gifts I've found will be sure to be hits at the party, and something a little more unique than the generic vanilla sugar body set I'm sure all of us have brought home one year or another.
The last White Elephant party I hosted, I sent out a list of themes and had each guest pick one from the list. The themes ranged from "All That Glitters" to "Home Chef" – that way, each guest was able to shop without falling into those vanilla sugar routines. Then, when the actual party was going on, I allowed stealing of gifts but all gifts needed to remain wrapped until the very end. This way each guest could only steal by theme, and there would be no hurt feelings when it came to steals or swaps. Out of all the events I've hosted, this was best feedback I'd ever received, and I've had requests to host the same party annually. We might just have to bring it back!
Here are some of my favorite unique White Elephant gift ideas:
What is your favorite White Elephant gift?
Wanna see my other gift guides? Check them all out here.