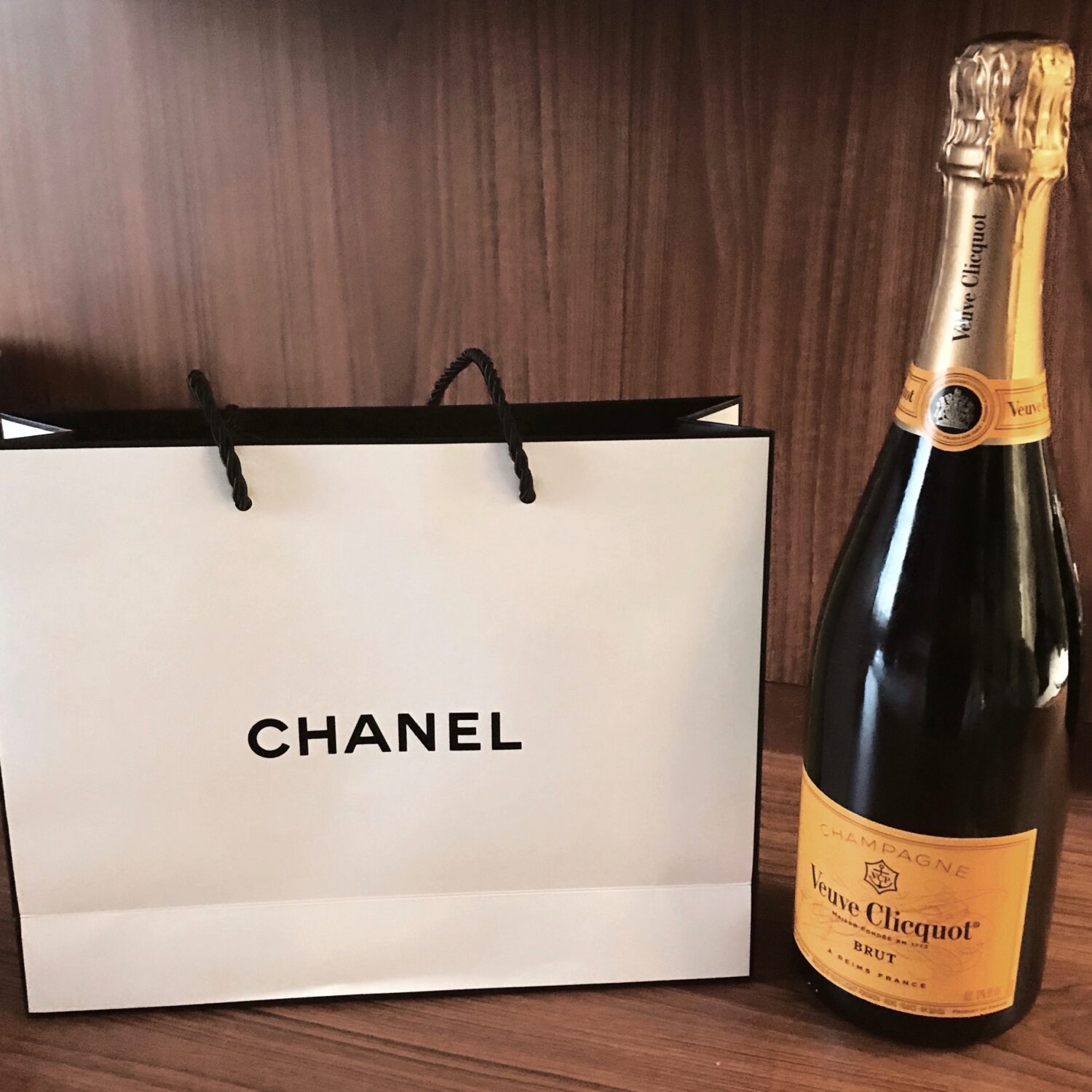 I'm sure the average person buys a lot of crap in a year, with all of our electric bills, groceries, and miscellaneous wants and needs. I sure did my fair share of crap buying, but among all the bills and the taxes and dish soap – there are a lot of things I bought this year that I really love. Here are most of them, in no particular order:
Kashwere Blanket
This was one of my biggest splurges of the year – a chenille blanket with a hefty price tag. I'm a little ashamed to admit it, but not ashamed I own it. I never thought I'd spend more than say, $30 on a blanket, but this one really does deliver. I was skeptical when my boyfriend and I went halfsies on one for a wedding gift, but once I got a chance to snuggle one in person, I was hooked. It's super plush, and if you can find a coupon code, super worth the money.
Solid Wood Dining Table
I moved this year, and it took me a really long time to find a dining table that was both good quality and not going to cost me somewhere into the thousands (damn you, West Elm!) I ended up getting a french farmhouse style table with a bit of distressing, and I was delighted to find some nice chairs at a thrift store in a similar style that I ended up painting a pretty light blue color. All in all I got my dining set for hundreds (if not thousands) cheaper than it would have cost if I'd gone with Pottery Barn, Crate and Barrel, or some other place with fancy tables.
2018 Subaru Crosstrek
This is hands down the most expensive item I've ever purchased, but I'm so glad I did. Up until this past year, I drove a hand-me-down '98 Nissan Sentra, and now I'm cruising with heated seats and a touch screen for navigation, spotify and podcasts. I got a great deal on this car, it's a fun color (cool grey khaki) and even though it'll take me a while to pay it off, I'm so happy I bought it. It's a great road trip car too!
Plane and Bus Tickets
I flew a lot this year, four trips to Colorado, two to New York City, and one to Dallas. All of these were to visit or spend time with loved ones and have new adventures, so they're all at the top of my list.
Moving Help
Like I said before, I moved this year, and I could not have done that without the help of movers. I rented a Uhaul truck, hired some guys from a moving labor website with decent reviews, and moved my house with my two roommates into a 3rd floor apartment in just a few hours and under $500.
Castañer Espadrilles
I'd been wanting a pair of espadrilles for a long time, and I finally bit the bullet on them when I found them on SUPER sale. They usually cost about $120, and I snagged them for $45. Simply for the value, this is one of my favorite purchases of the year. They're also really cute and comfortable, and I'm pumped to wear them a ton in spring 2020.
Tiny Trash Can
This is a goofy one, but I bought a tiny trash can that goes on top of my vanity, and as dumb as it seems, it's been an awesome buy since my skincare routine produces a lot of little trash. I also started wearing contact lenses, and it's nice to have a place to toss them without having to leave my room once I take them out. I don't have a trash can in my bedroom besides this one, so it does serve a little more function than just tossing makeup remover wipes. Plus, it's cute and I don't mind being made fun of for it.
Underbed Storage
This one is pretty straight forward, but since moving into a smaller bedroom, I've found storing things under my bed is pretty helpful. I've got wrapping paper, my ornament wreath, some extra sheet sets, and my first aid kit under there. Target has some nice wire bins at an inexpensive price range, and they work perfectly for my storage needs.
AIRE Ancient Baths Spa Package
I wrote about this spa on my post about my New York trip, and it was absolutely one of my best purchases of the entire year. My best friend Emily and I got a 30 minute massage and a 2 hour float in a variety of super relaxing baths. There was also a eucalyptus steam room and a salt scrub area. I'm so ready to go back and make that a repeat best purchase for 2020.
What were your favorite buys of 2019?
Leave me a comment to let me know!