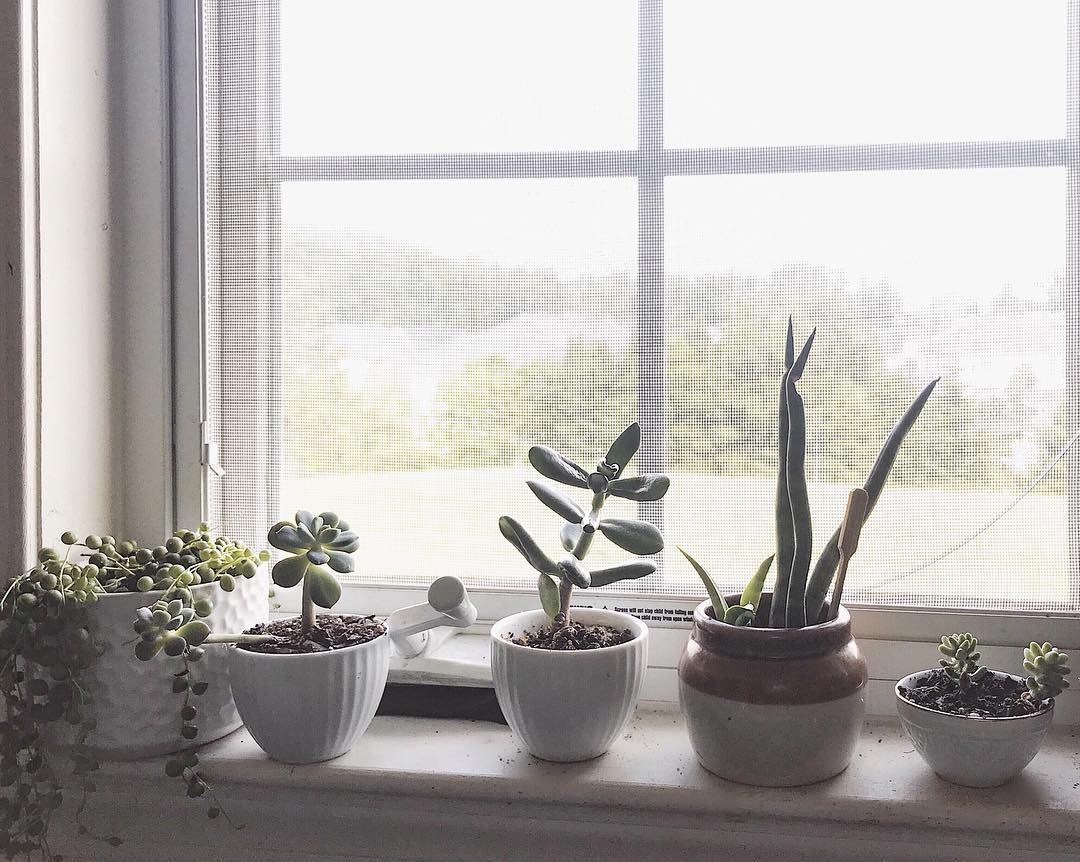 Every once in a while it's time for some change. Not all change has to be big change, because a little goes a long way. Today I'm sharing a few of the ways I've elevated my home life, on both short time and a small budget.

1. Replace Your Shower Head
No joke, when I installed my new shower head, I felt like I had stepped into a hotel spa. Since I rent, my bathroom fixtures had seen some wear and tear and just needed a reboot – and I'm not gonna lie – I had no idea how to clean them. When was the last time you cleaned inside your shower head? I've seen weird salt soaks on Pinterest, but I decided it was time to just toss it and get a new one. If you're a renter and you're lucky, they might even take the cost of a new one out of your rent. Regardless of your situation, replacing your shower head will make a huge difference in your daily life. I bought a new fixture with 8 settings, and eco-friendly specifications, so an update to your shower head might not only give you better showers, but a lower energy bill and it could be better for the environment too!
2. Update Your Pantry Storage
If you're anything like me, seeing a gorgeously organized pantry on Instagram gives you kitchen ENVY. Little jars with chalkboard labels, vacuum sealed canisters?! Decanting pantry items like sugar, flour, and rice, can make your kitchen appear cleaner and more organized for just a few dollars.
3. Switch Up Your Sheets
Sure, a good set of sheets can set you back a pretty penny, but I've seen really soft and beautifully colored sets at Target, and even designer brands like Kate Spade and Ralph Lauren at Home Goods! It's always a good idea to have more than one set of sheets around the house, and mixing it up is a great way to keep your house feeling fresh.
4. Try Out New Towels
If you're anything like me, you've had the same set of towels for entirely too long. You can get some awesome new fluffy towels for $30 or less – looking at you again, HomeGoods – and bath time will feel even more relaxing.
5. Upgrade To Cast Iron
My life changed when I got my first cast iron pan. Not only does cast iron make you feel that much more like a prizewinning chef, a cast iron pan is a worthwhile investment that can very well last you the rest of your life. Cooking with cast iron brings so much flavor and a feeling of comfort and tradition into your kitchen.
6. Hit the Thrift For Some New-To-You Decor
There is nothing I love doing more than spending a Saturday afternoon wading through the aisles of a thrift store. More often than not, thrifting brings interesting and often surprisingly valuable things into my life. I've found Waterford crystal, vintage Danish candlesticks, silk robes, cast iron dutch ovens (see above) and even a set of Le Creuset ramekins that have become staples in my kitchen. Never underestimate secondhand stores – and don't forget eBay!

7. Bring Out Some Greenery
When in doubt, add a plant. Even if you're not a green thumb, having a house full of blooming foliage is possible with a little research. When looking at plants, be sure to consider the lighting in your home, how often you'll need to water it, and if you need to be cautious about bringing certain plants around your pets. Invest a few dollars in a plant and a funky vase, and you'll be getting fresh oxygen plus a lil bump in style!
8. Invest In A New Scent
The candle aisle is always a dangerous place for me, but there's just something about a new candle that just makes a whole room feel special.
9. Rearrange in Inventive Ways
That chair in your living room? Why not pop it in a corner of your bedroom! Switch up your lamps. Swap throw blankets, move your couch to a different wall, or completely rethink the purpose of your room. Who says you can't switch the living room and the office? Think outside the box with what you already have – it's the best price, free!
10. Accent With Words
There are endless possibilities when it comes to bringing an intentional message into your home, and that's why decorating with words can be so powerful. If there's a word or phrase that's particularly meaningful to you or your family, find a way to incorporate it! (Unless it's live, laugh love – you can do better than that!) My current favorite piece of work is by Hotel Magique – a print that says Tout Est Magique, which translates to Everything Is Magic. I love that, and I can't wait to hang it on a prominent location on my wall. Other ideas – spell out "tacos" on your couch with initialed throw pillows, head to Target or Michaels and pick out some fun marquee lights to spell out an inside joke with your SO. Make it fun and unique to you, and you'll always have something around to make you smile.
What are you decorating with lately?
Pinterest | Instagram | Twitter