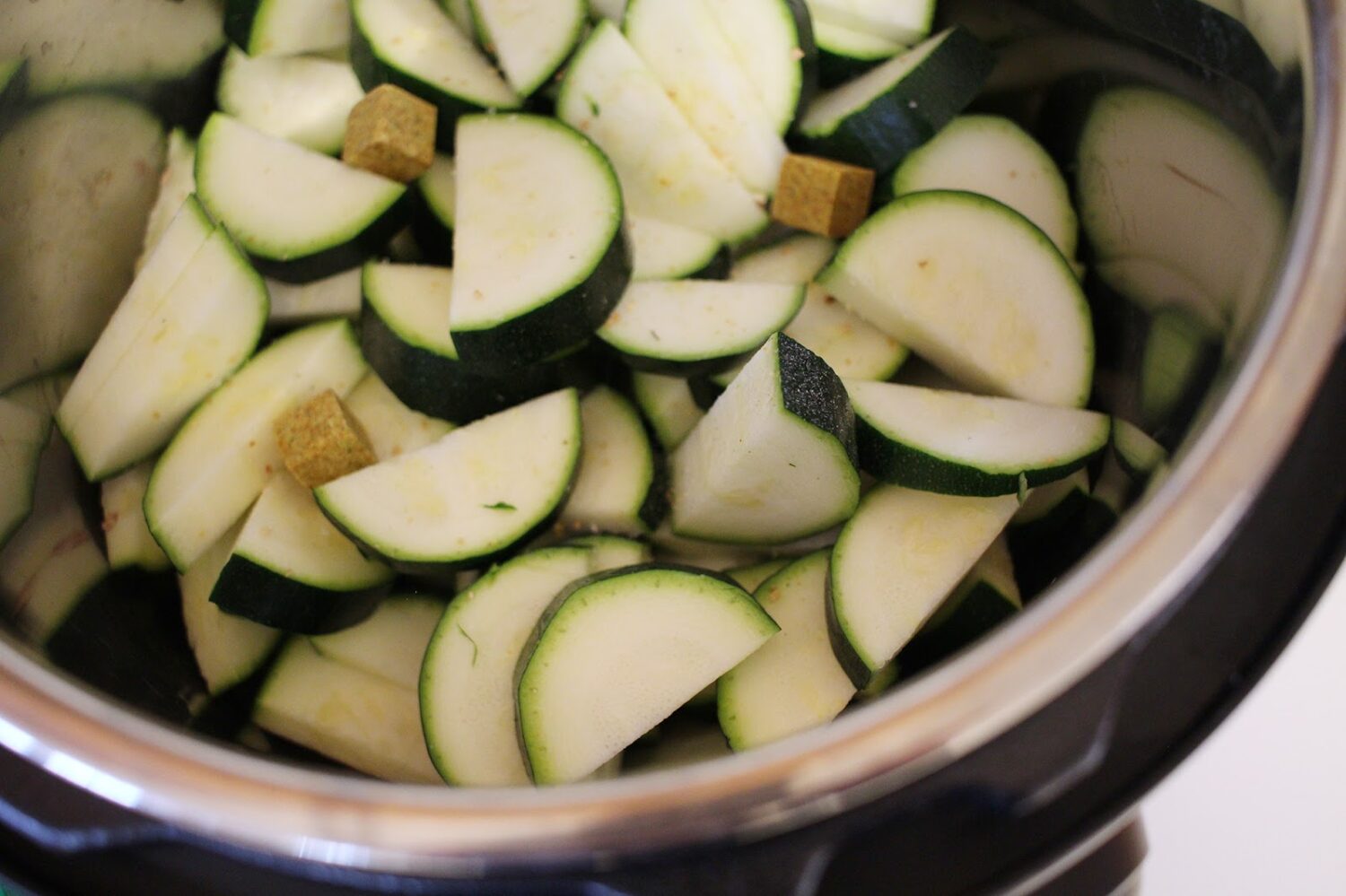 Okay so Meghan Markle is my fashion idol. She's also my everything idol. Basically, if Meghan Markle does it, I'm down to try it too. Though I don't have the coin to copy her every Givenchy-clad move, I do have the internet and a zucchini pasta sauce recipe that she raved about in her Pre-Harry days. This recipe is frighteningly simple.
Here's what Meghan had to say about this "filthy, sexy mush:"
The sauce gets so creamy, you'd swear there's tons of butter and oil in it, but it's just zucchini, water, and a little bouillon.
I was skeptical since I grew up in the South and I know a thing or two about butter and oil, but since the ingredients were so simple, I decided to give it a whirl with my trusty InstantPot.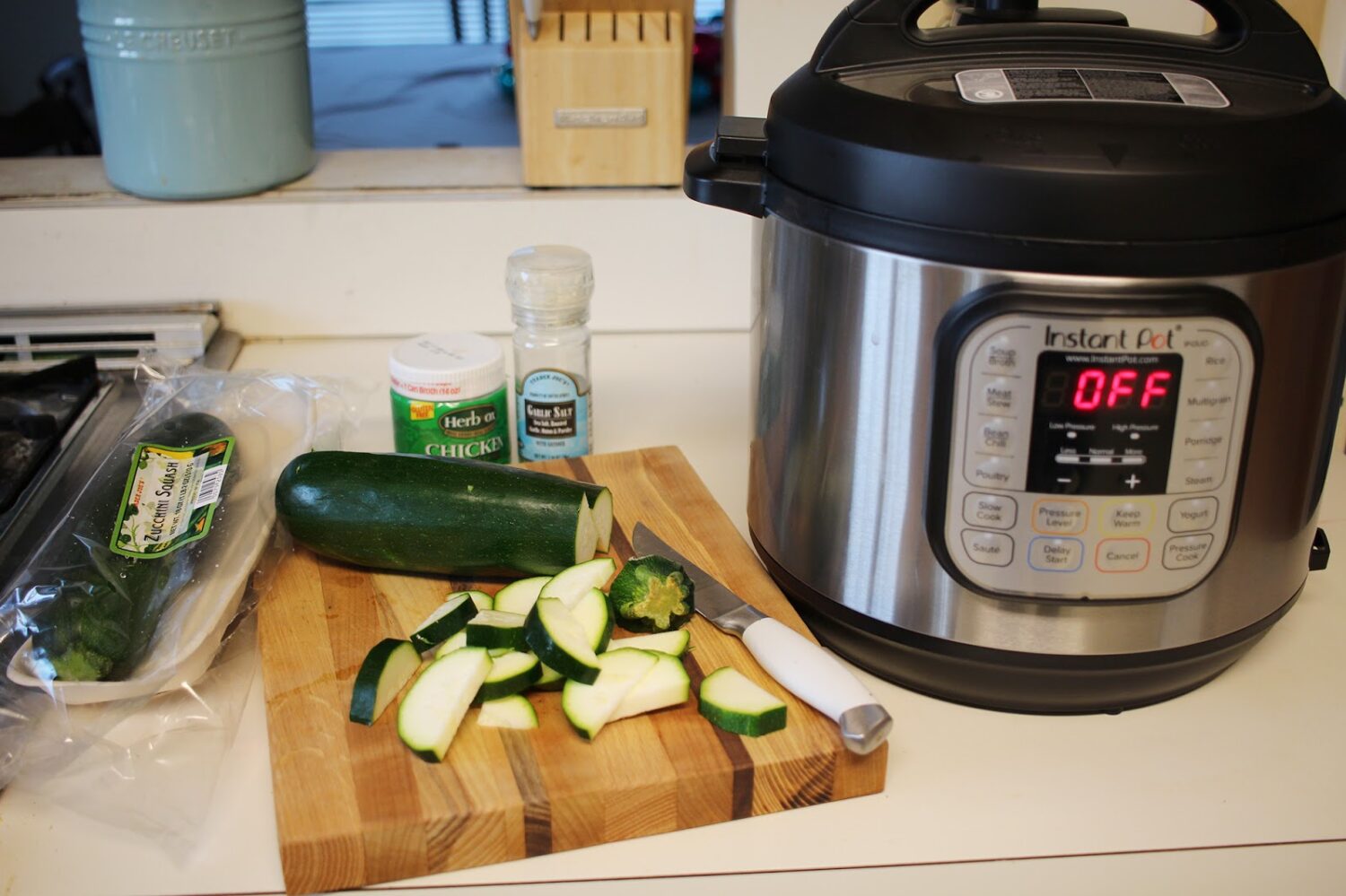 Since other sites like Buzzfeed added things like onion and lemon to this mix, I decided to keep it all natural, and only added a teensy bit of garlic to the mix (pasta without garlic is basically a sin in my eyes). These are the proportions and ingredients I used:
2 large zucchini squashes (Trader Joes) – I would suggest 4 if regular size, mine were truly massive.
1/2 cup of water
3 chicken bouillon cubes (Can easily be subbed for vegans/vegetarians!)
1/2 tsp minced garlic
Shredded Parmesan / Pecorino cheese blend
Black pepper, to taste.
From there, I halved and chopped the zucchinis, threw in the water, bouillon and garlic, and set the InstantPot to slow cook for 6 hours. I went light on the water, as InstantPot owners know, there is little room for steam to escape while slow cooking, and zucchini is, of course, mostly water.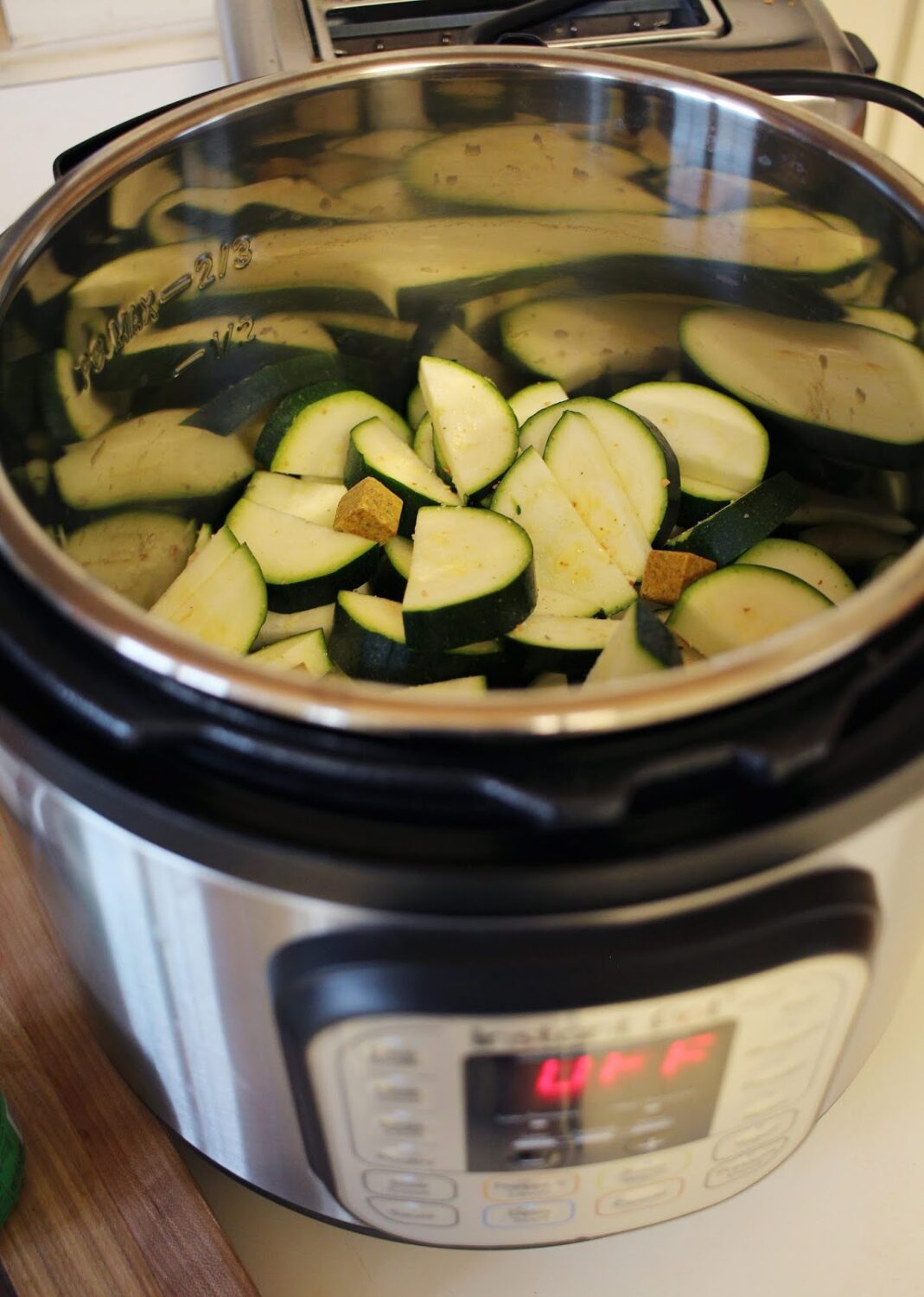 Once my sauce was done, it was pretty late in the evening since I'd started after work, so I transferred it to a pyrex and popped it in the fridge overnight – filthy and sexy for the next's night's dinner!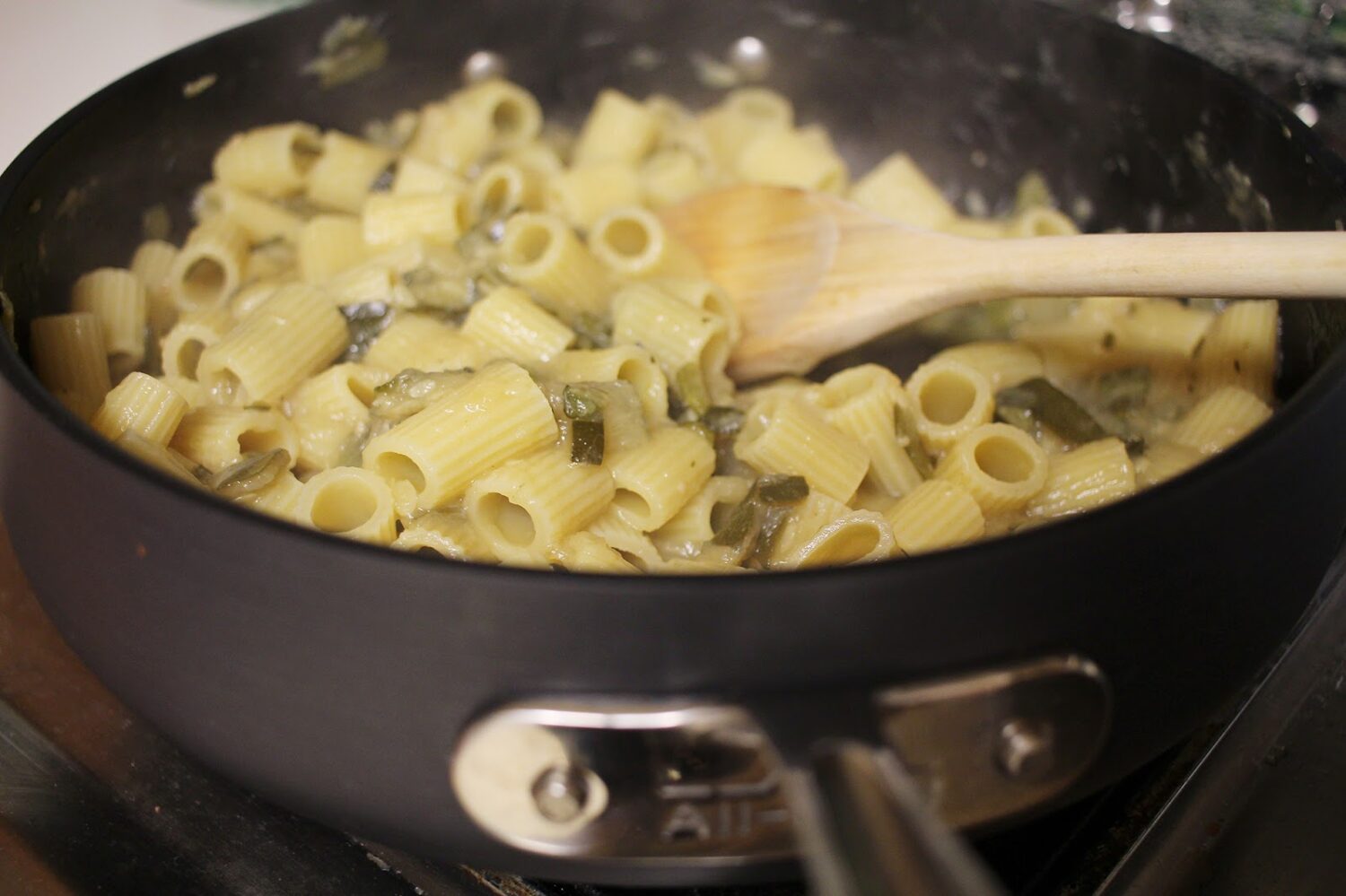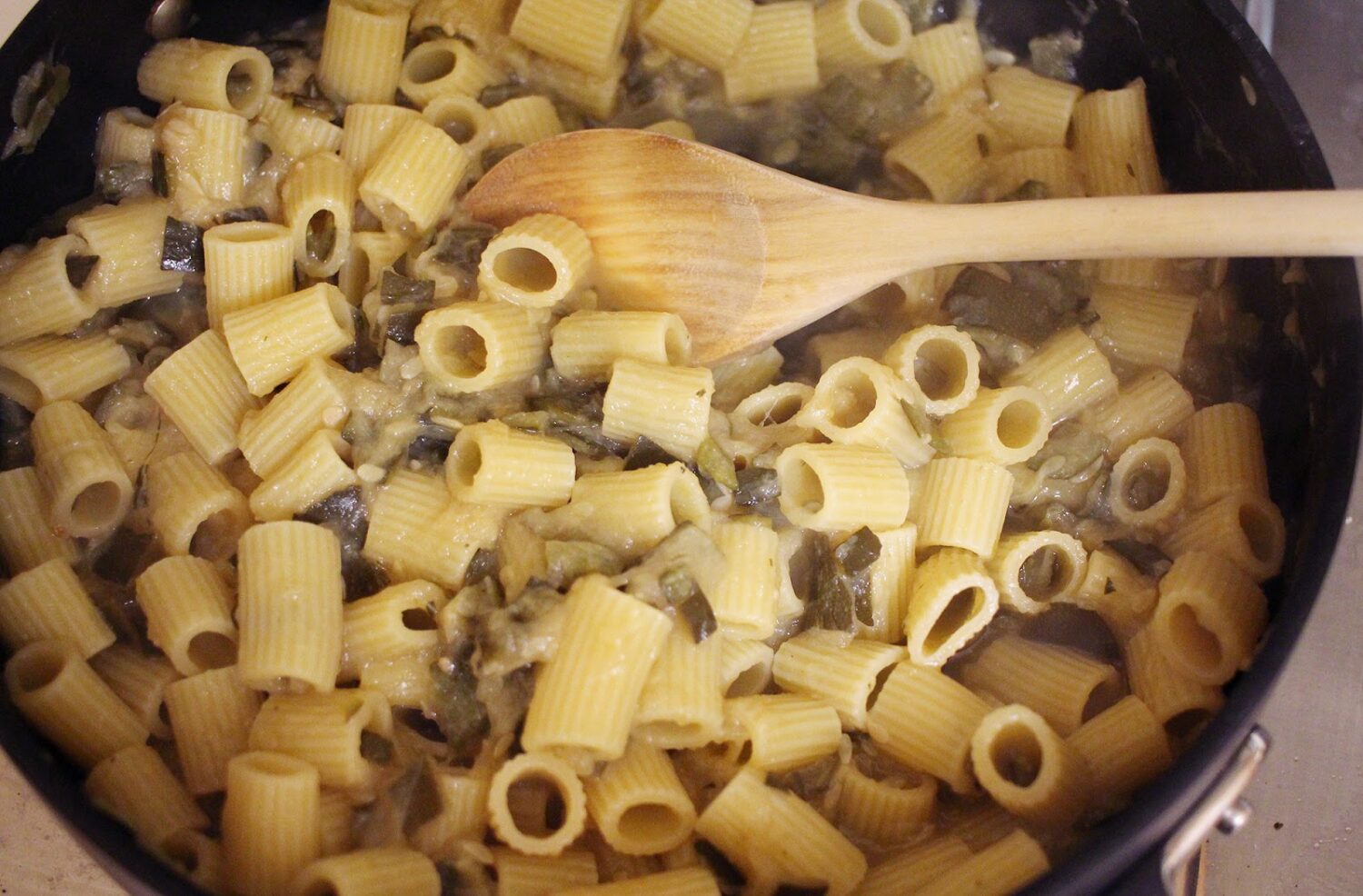 The following day, I prepared some rigatoni from my pantry and heated the sauce to a simmer on the stove, stirring every few minutes. This allowed a little water left behind from the InstantPot to cook off. Once the pasta was al dente, I transferred that (+ a little pasta water, chef's secret) to the pan with the sauce. Once mixing that up, it was time to serve. I chose to toss a bit of parm on top and a nice grind of black pepper.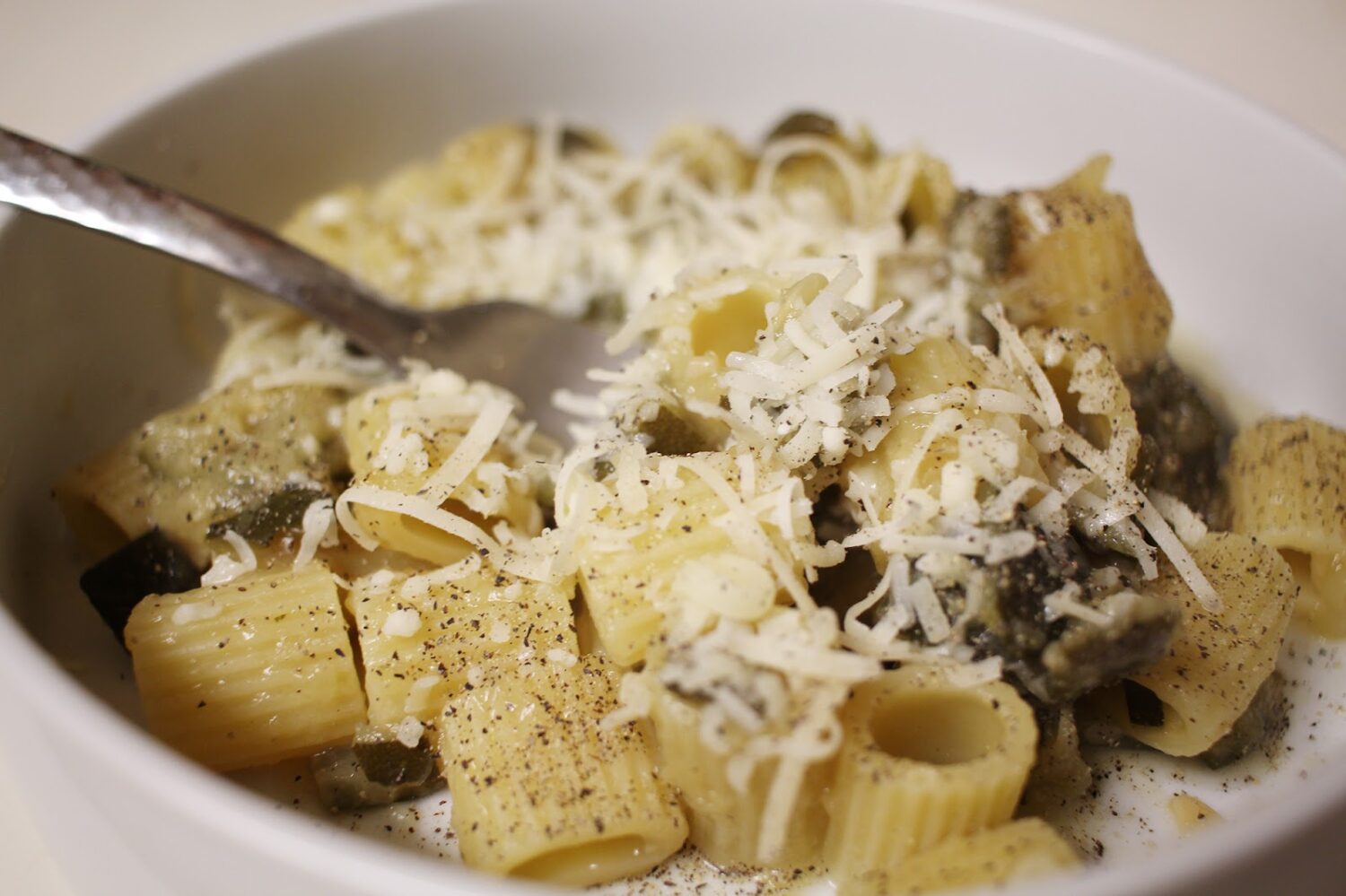 Overall, this pasta was way better than I expected, though why I doubted Meghan for even a second, I'll never know. It was salty, peppery, and savory, but still light. This is definitely going into my occasional weeknight pasta Rolodex.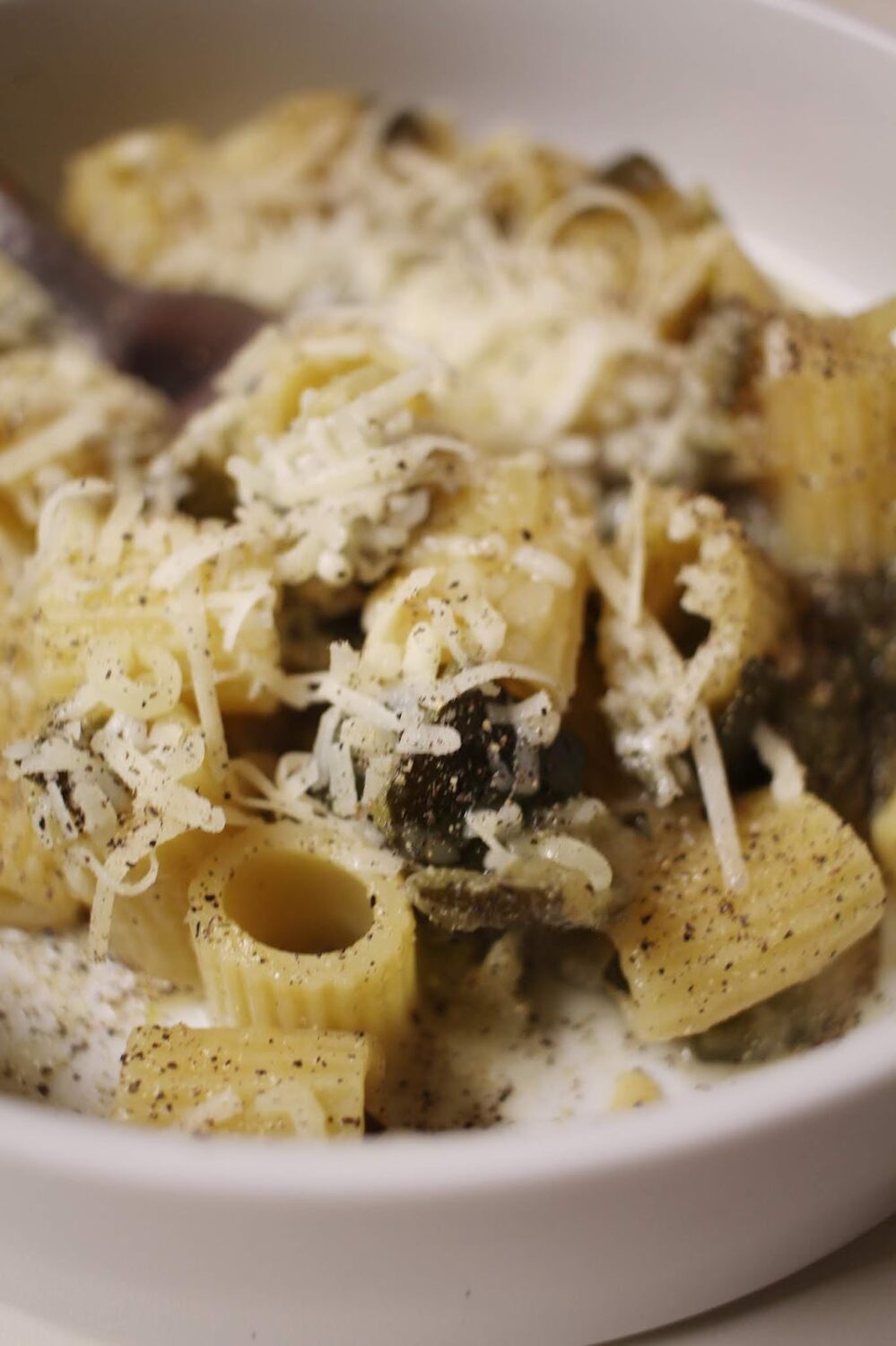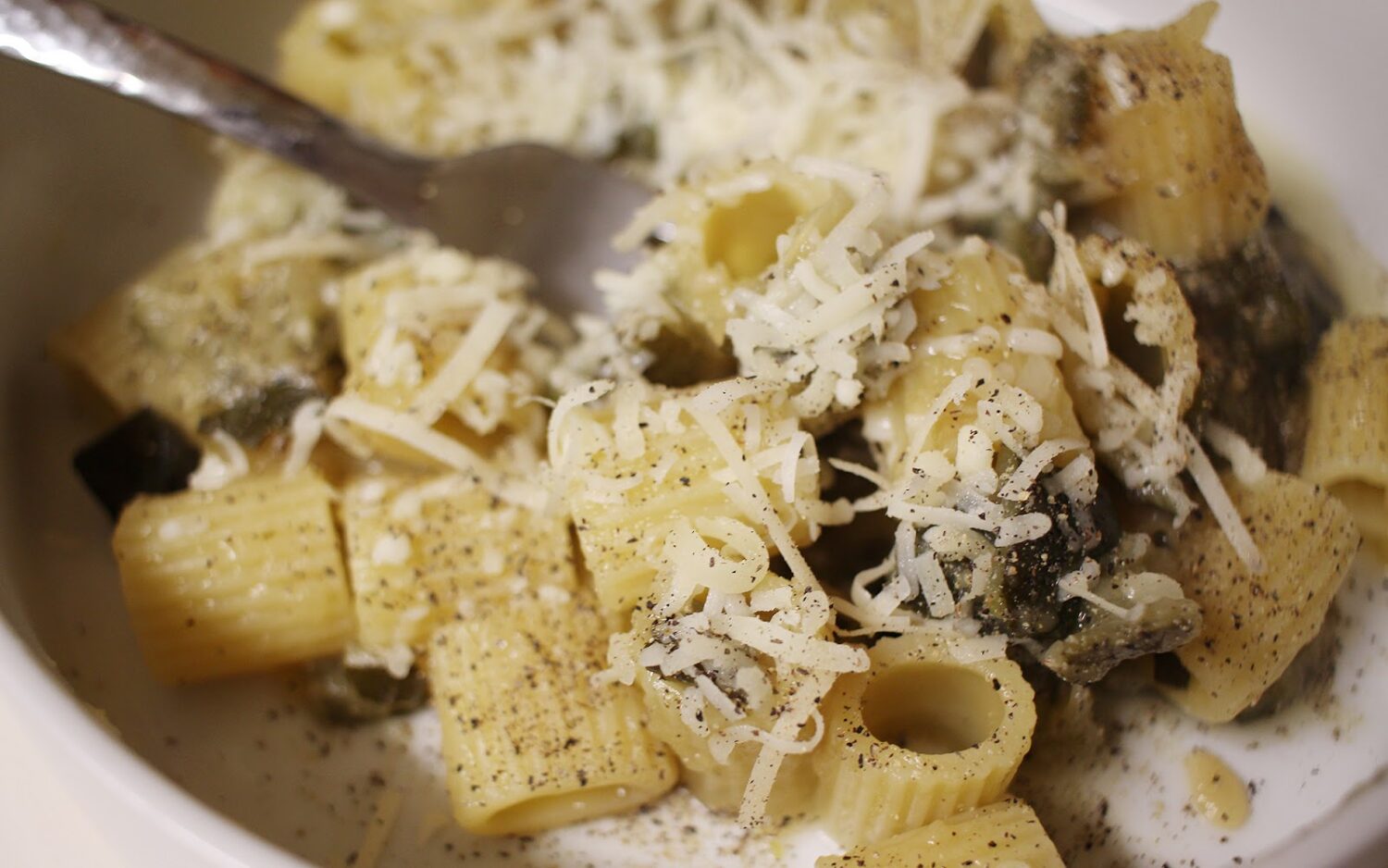 So would you make this pasta?
If you do, I hope you share your thoughts in the comments below!
bon appétit!